Looking for a fun way to give a gift card this holiday season? Sew up this little ornament for a cute presentation.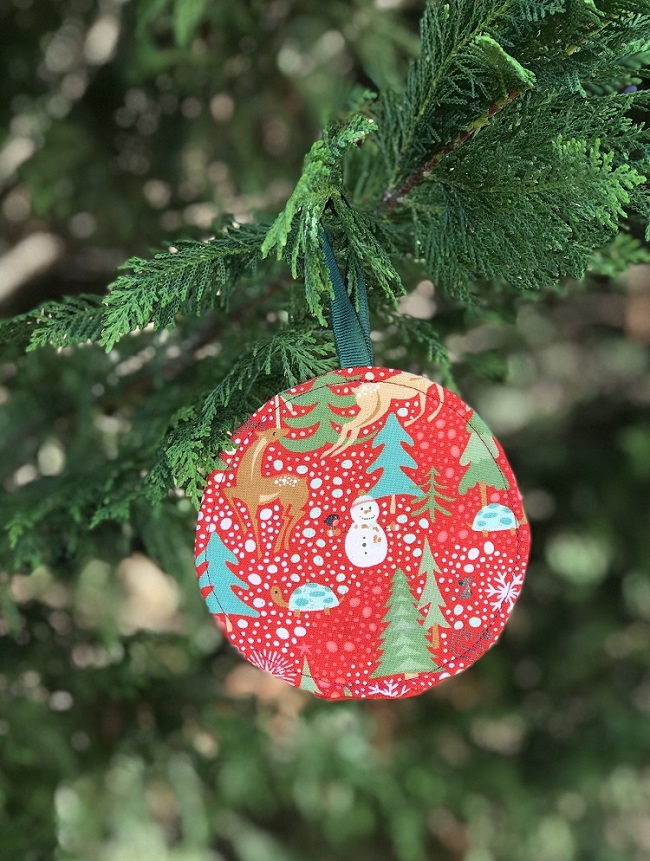 The ornament can be hung on the tree or tied to a package. This little project will be sure to leave a lasting impression on anyone lucky enough to receive it.
How to sew a gift card holder ornament
What you need: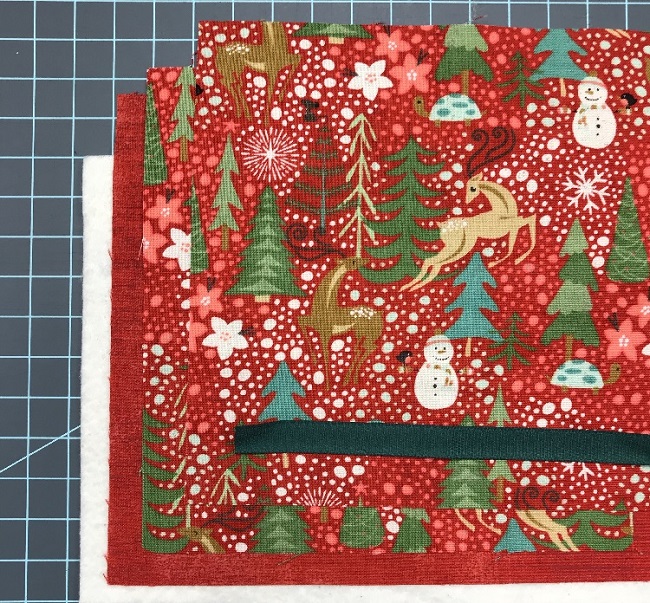 For the ornament base: Two 5″ squares of fabric
For the pocket: One piece fabric cut to 5″ x 6″
Two 5″ squares of batting
6″ of ribbon for the trim
Step 1:
Mark a circle that's 5″ in diameter on one square of the ornament fabric. Center the circle around a motif in the fabric if possible. Then cut the circle on the marked line.
Step 2: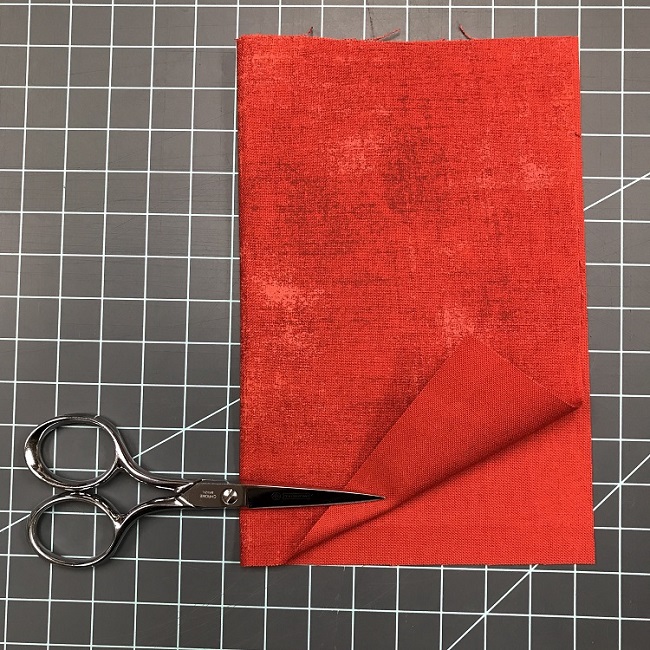 Fold the pocket fabric in half, with the wrong sides together, and press the fold.
Step 3:
Layer the batting pieces, the untrimmed base fabric, the folded pocket and the ribbon as shown above.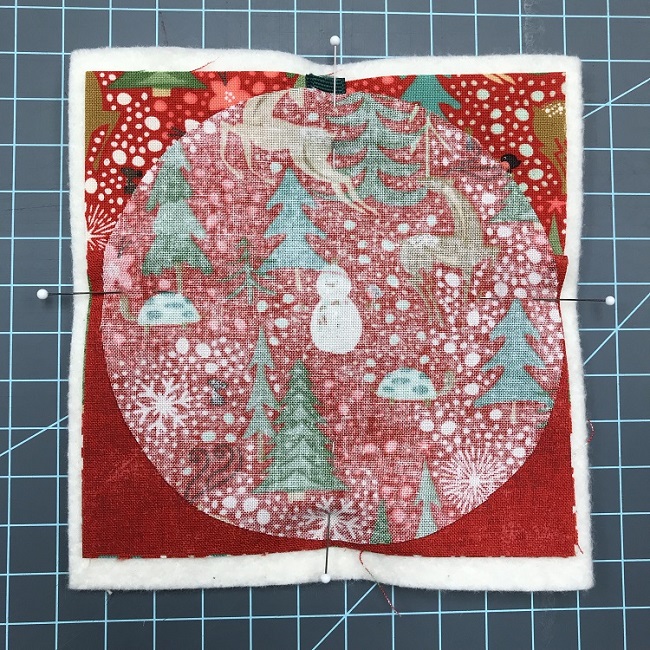 Layer the cut circle face down on top of the other pieces. Pin the edges as shown.
Step 4: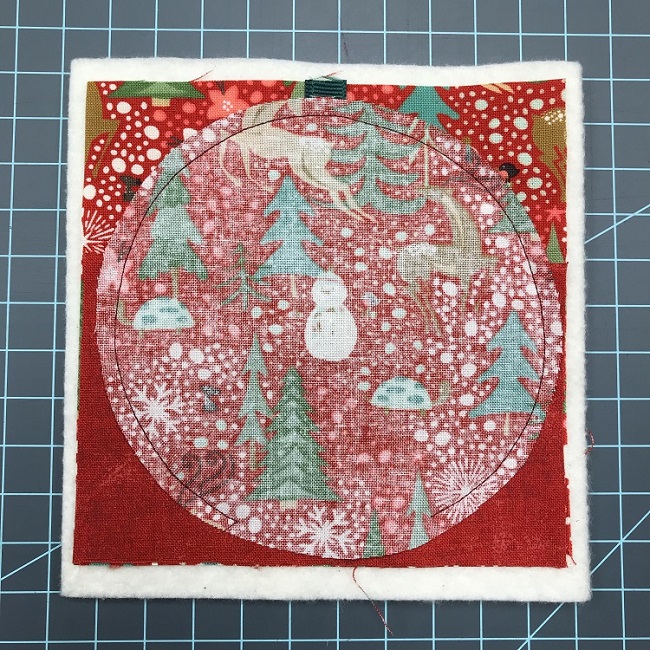 Sew a ¼" seam around the edge of the circle, removing the pins as you go. Leave a small opening at the bottom for turning the ornament right side out. Then trim away all of the excess fabric and batting, following the edge of the circle. 
Step 5: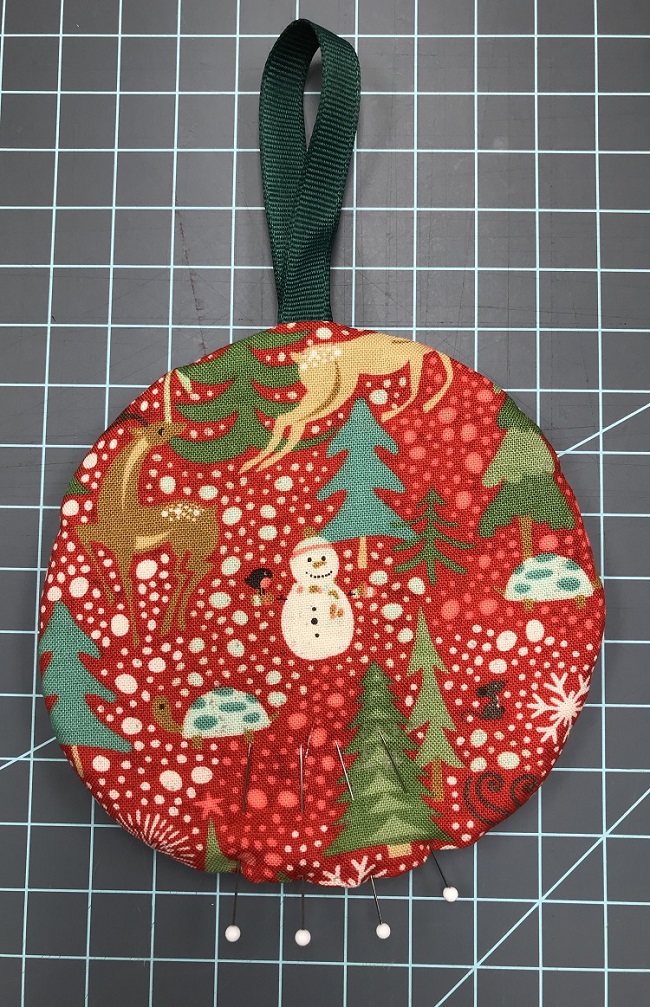 After turning the ornament right side out, pin the opening closed with the raw edges tucked inside the ornament. Topstitch a scant ¼" all the way around the ornament.
Step 6: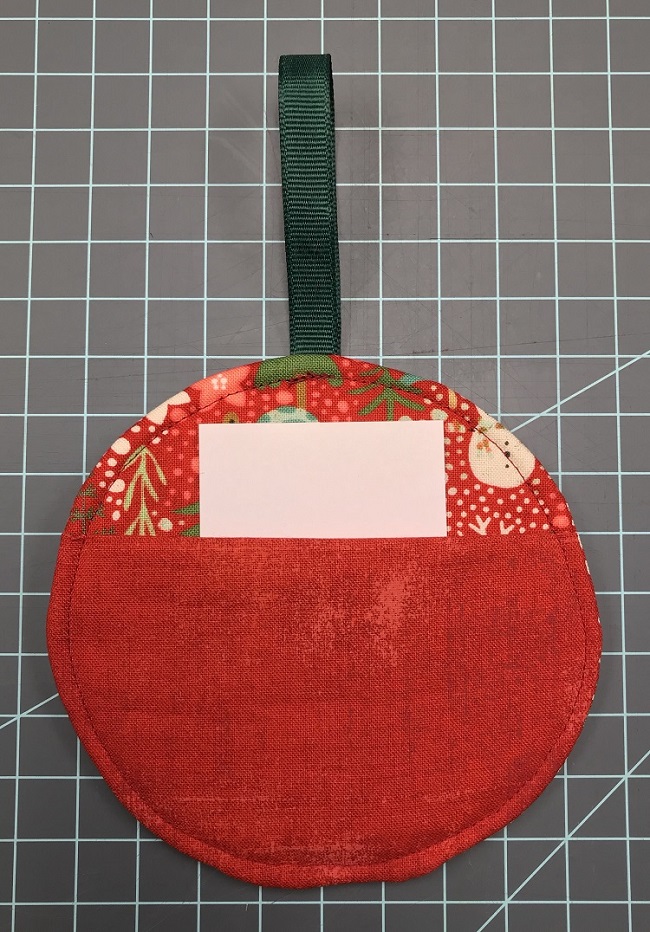 Insert the gift card into the pocket on the back of the ornament.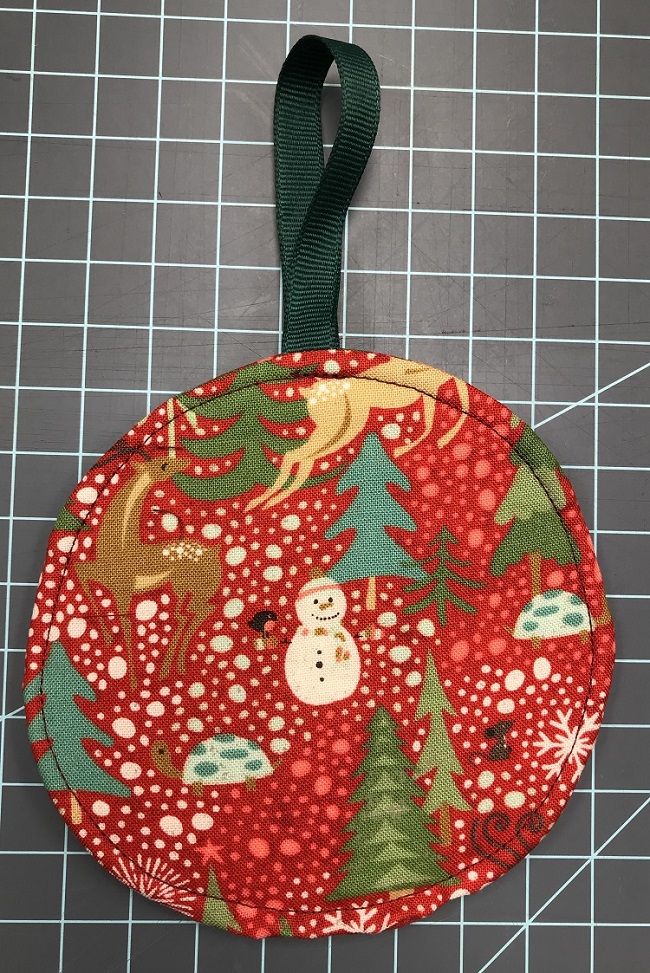 In addition to making this simple version, try one of these ideas to customize your gift card holders:
Personalize the ornament with embroidered initials or names.
Add some quilting to the ornament before layering the pocket and backing.
Stitch a jingle bell or button at the base of the ribbon for a festive touch.
Add a tassel or fringe to the bottom if you want your ornament to be fancy.
Cross-stitch a simple pattern or initial for a sweet touch.
Add a tiny paper-pieced design to the front of the ornament.
Make your own striped or patchwork fabric for the front.
These fun little ornament gift card holders are sure to bring a smile this holiday season no matter how you choose to personalize them. Happy holidays!