Geometry wasn't my favorite subject in high school, but I can appreciate carefully designed shapes — especially when they're in knitting patterns.
These geometric knitting patterns use many different kinds of colorwork, from intarsia to more intense stranded colorwork. If you're a beginner, stick to the two-color patterns until you feel comfortable. Then you can go crazy with three or more colors!
Whether you want to show off your favorite shapes in the form of accessories or just want to add some geometry to your home decor, put some of these geometric knitting patterns on your wishlist!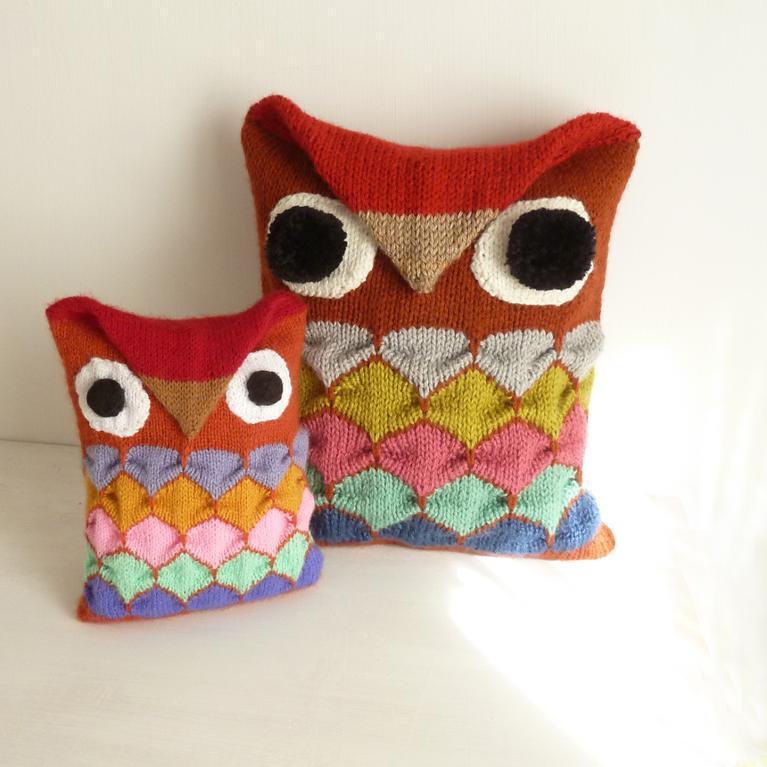 Photo via Craftsy member bySol
Geometric owl pillow
Pillow or decorative toy? It's up to you! This geometric owl comes in two sizes: one for a small toy and the other for a larger pillow. The pattern comes with 38 pages of instructions and photos to make sure your owl turns out exactly like the one here — great for beginners who are taking that brave step to working with more than one color yarn.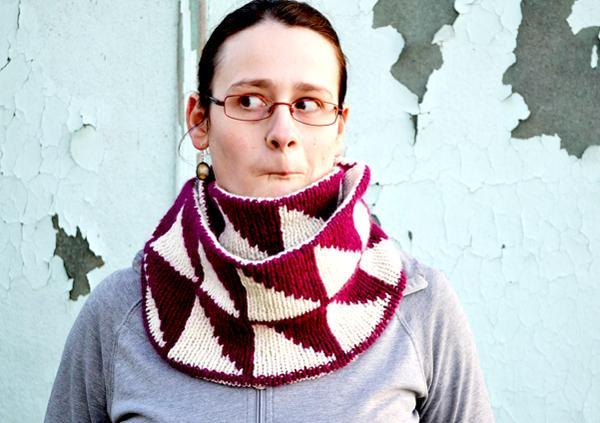 Photo via Craftsy member Pumora
Pauka cowl
Dust off those colorwork knitting skills! This cowl is double knitted for ultimate warmth. If the double knitting technique is new to you and your knitting repertoire, sign up for Adventures in Double-Knitting with Alasdair Post-Quinn for extra help in achieving the super warm, double knitted fabric.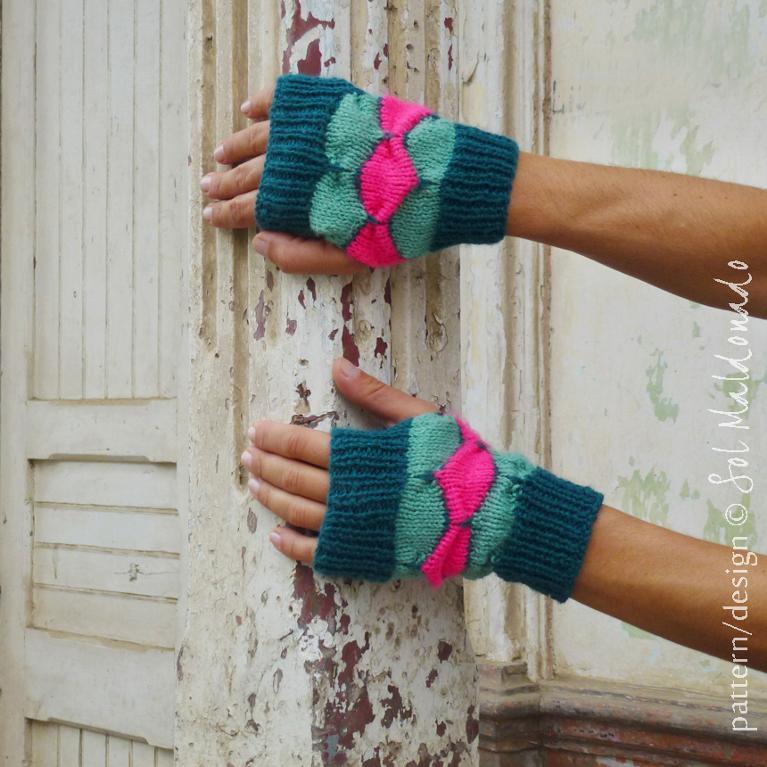 Photo via Craftsy member bySol
Geometric fingerless gloves
Put geometry to work with these fingerless gloves that can be knit up in any color palette you'd like. You can even knit it in a palette of neutrals so that it matches every coat you own. I'm seriously digging the bold pink tucked in the middle of this pair.
Photo via Craftsy member KatieCanavan
Honors geometry cowl
Talk about a cozy cowl. Like the Pauka Cowl above, this geometric cowl is double knitted for an accessory that's twice as warm as your usual cowl. Adventures in Double-Knitting with Alasdair Post-Quinn can help you out with this one, too.
I also like that this cowl can be wrapped around your neck like a traditional cowl or wrapped around your body like it is here so that it's more like a warm shawl.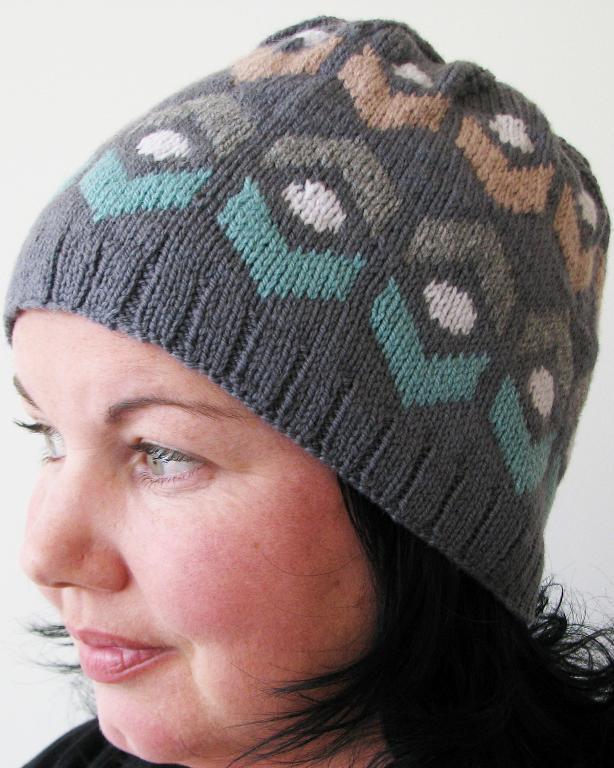 Photo via Craftsy member ambah obrien
Alkira hat
I love any type of design that incorporates arrows. This geometric hat has circles to go along with it, too. Scrap yarns from your stash are great choices for the shapes. Knit this one up in lighter colors, as seen here, to match nearly any outerwear or knit it up in bold colors if you're not a fan of coordinating. There's even an Alkira Cowl and Headband pattern to match!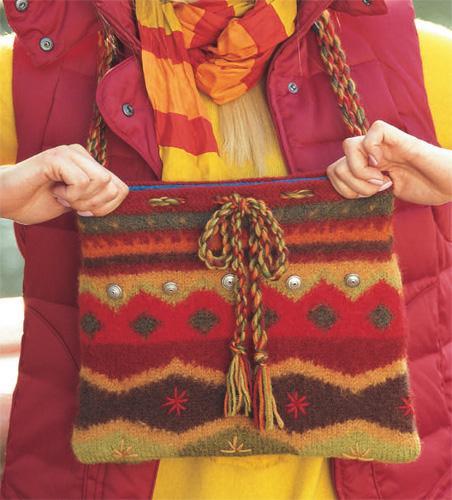 Photo via Craftsy member Vogue Knitting
Felted bag
Felting your geometric knit makes the shapes stand out even more — and gives them a fuzzy-cute outline. You can even embellish your shapes with buttons and embroidery! One skein in each color of yarn is all you need to knit the entire bag. Plan your color palette and start knitting!
Have you ever knitted a geometric shape into your knitting? What's your favorite shape to knit?