If you thought you saw the last of geometry in your 9th grade math class, think again! Geometry is sometimes the key to a cool new design, whether you're designing something asymmetrically or just combining shapes in a way that's interesting to the eye.
Check out some of these tutorials and examples of geometric jewelry from our talented Bluprint members. They may not inspire you to find the area of a triangle, but they'll certainly persuade you to create an awesome piece of jewelry!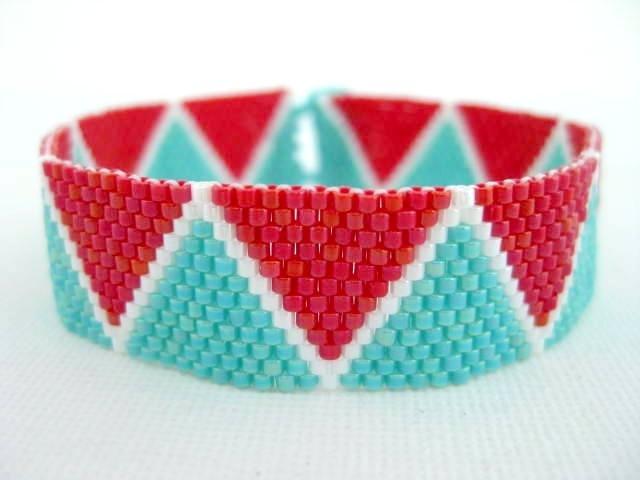 Photo via Bluprint member MadeByKatarina
Zigzag Summer Peyote Bracelet
Colorful triangles meet between a white border in this geometric bracelet. Go for neutral colors of beads if you're looking for a piece that can match just about anything. The pattern uses even-count peyote stitch, so be sure you're familiar with that skill before you get started.
Get the Zigzag Summer Peyote Bracelet pattern here.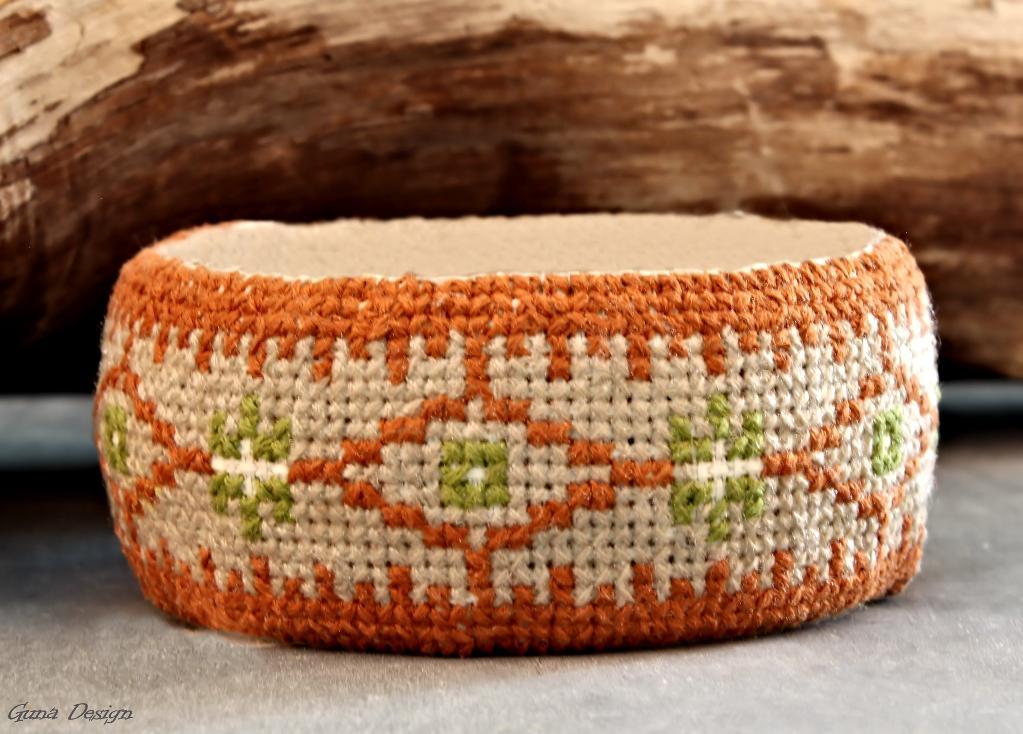 Photo via Bluprint member gunadesign
Ethnic Needlework Bangle
I love needlework like this, especially when it has a bit of a laid-back vibe like this bangle does. I could easily see this becoming my new favorite summer wardrobe accessory! Designer gunadesign covered this one in Latvian geometric symbols and covered the inside with leather for a super comfortable feel.
See more about the Ethnic Needlework Bangle here.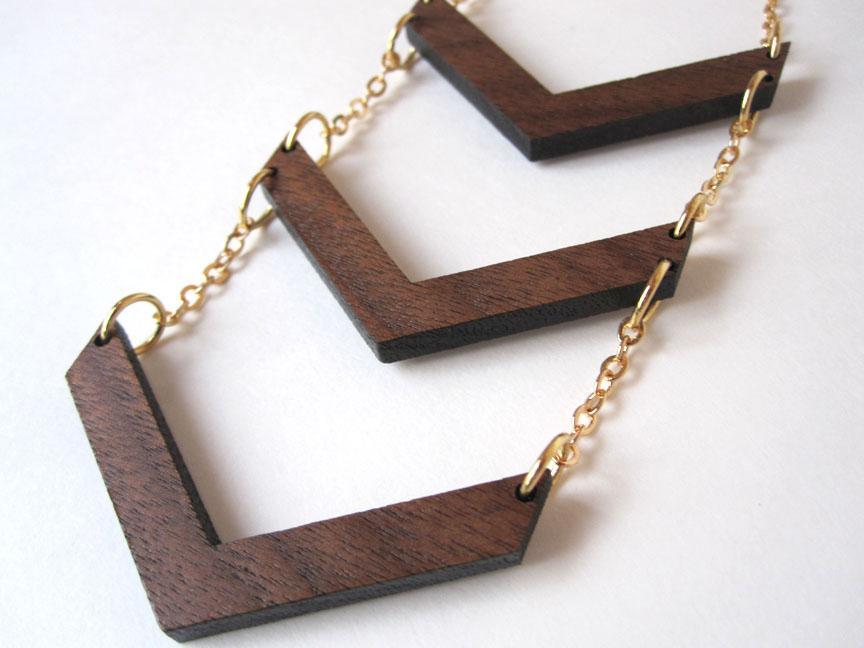 Photo via Bluprint member sewhavok
Laser Cut Chevron Wood Necklace
This necklace is proof that even the most basic geometric shape can be transformed into a trendy piece of jewelry. Play around with your favorite shape and even try combining it with others to see what kind of design you can come up with.
See more about the Laser Cut Chevron Wood Necklace here.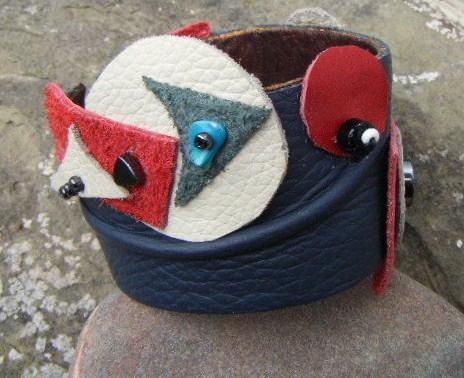 Photo via Bluprint member kathykuck773156
Geometric Leather Cuff
Leather is a great way to work with geometric shapes since you can cut it to whatever shape you want. Stack some of your favorites, like in this leather cuff, or place them evenly around the perimeter. You can even add some embellishments to the center of a few of them, like designer kathykuck773156 did here.
See more about the Geometric Leather Cuff here.
Photo via Bluprint member Unique You
Triangle Beaded Ring
Sometimes shapes can stand on their own without much help. That's certainly the situation with this simple triangle ring. Use peyote and herringbone stitches to make this quick project.
If you're feeling totally lost when it comes to the stitches used in this ring, check out our Essential Seed Bead Techniques class with Leslie Rogalski. Leslie covers the peyote, herringbone, and even more stitches step by step. You'll finish the class with the skills to create practically any seed bead project out there.
Get the Triangle Beaded Ring pattern here.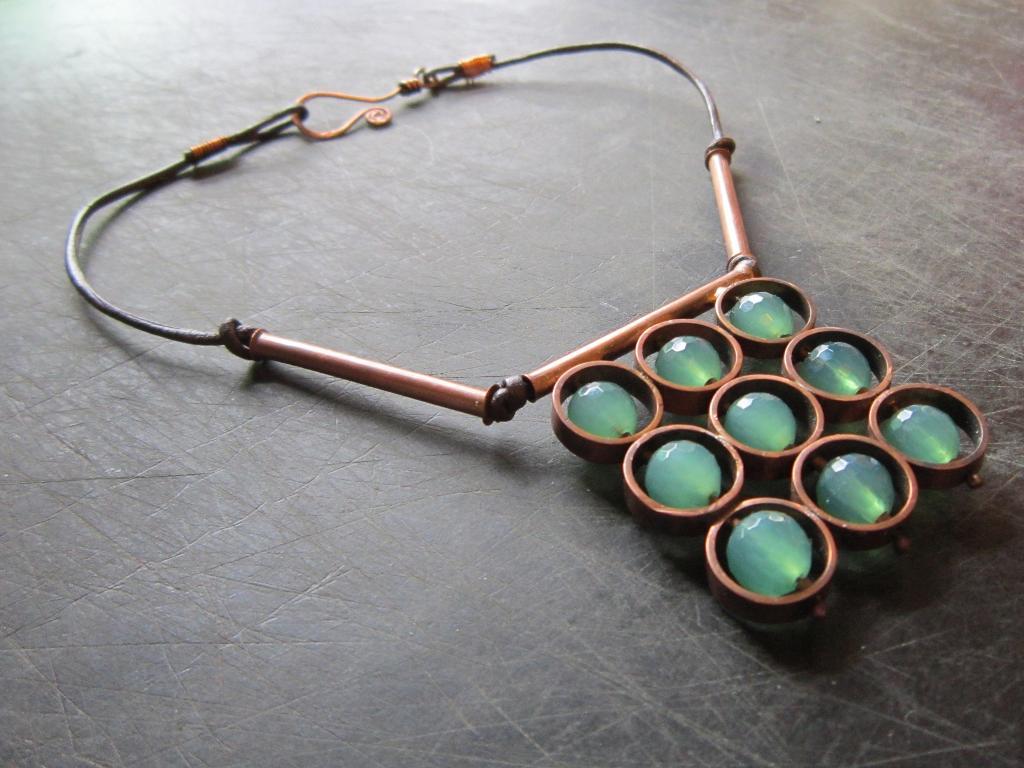 Photo via Bluprint member Audra Baade
Geometric Ocean
A circle is one of the most basic shapes, sure, but look at how beautiful a simple circle design can be! This creation uses copper tubing, wire, leather and glass beads — nothing crazy here. It's just a reminder that even shapes as simple as the circle can make a really big impact on design.
See more about the Geometric Ocean necklace here.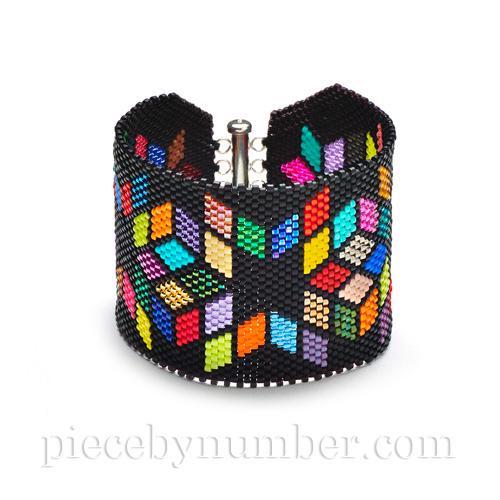 Photo via Bluprint member PieceByNumber
Delica Diamonds Bracelet Chart
This bracelet reminds me of a gorgeous quilt my grandmother made for me when I was younger. Designer PieceByNumber calls this "a kaleidoscopic explosion of color" and that's exactly why I love it. While the explosion of so many colors is amazing, the bracelet is also meant for using up those extra beads, so dig in your stash and see what you can put together.
Get the Delica Diamonds Bracelet Chart here.
What's your favorite shape to incorporate into jewelry designs?