If you're throwing a fun baby shower party for a friend or even if you're the one expecting, you'll love this easy tutorial on how to make gender reveal cake pops. Keep your party treats simple and sweet with playful retro straws, dainty bows and a crisp white candy coating that will hide the secret until the big reveal!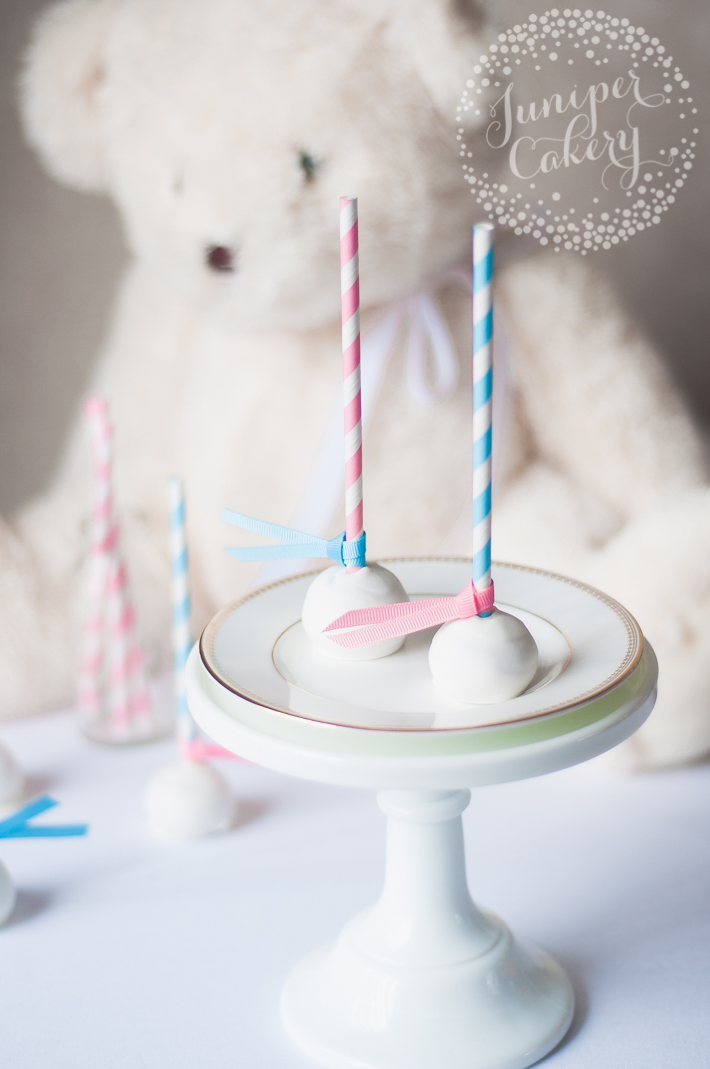 Gender reveal cake pops tutorial
Materials needed:
Pink and white retro paper straws
Blue and white retro paper straws
Pink gel food coloring
Blue gel food coloring
Canola oil
White candy melts
Freshly baked cake
Buttercream
Pink and blue ribbon
Cookie tray
Greaseproof paper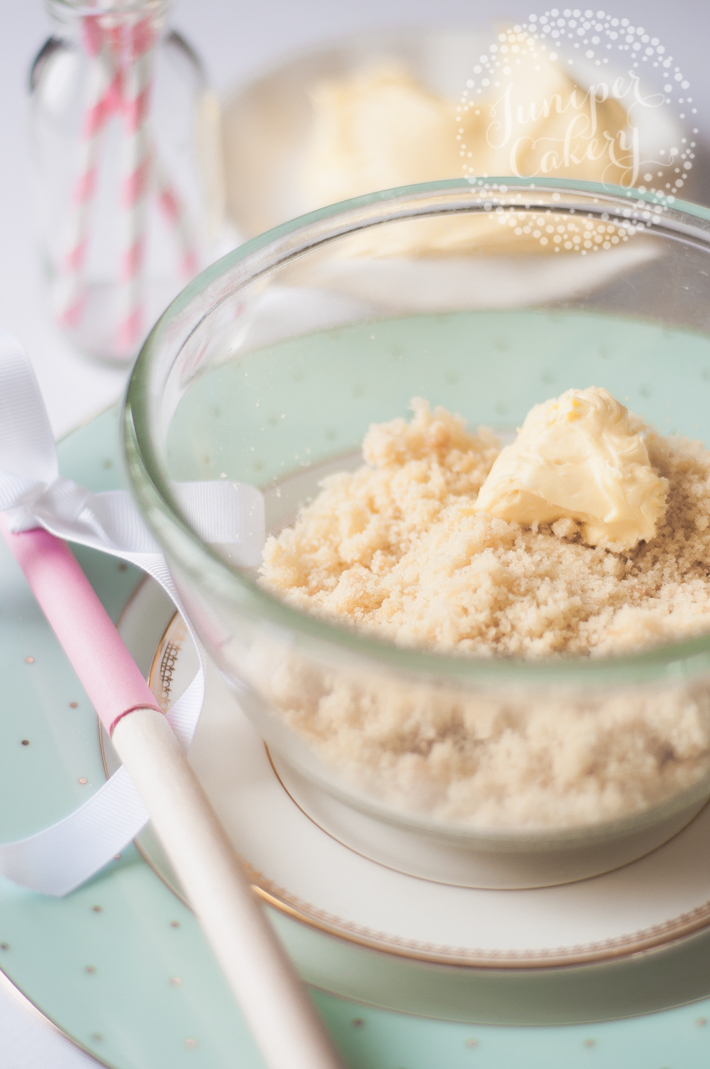 Step 1:
To make your candy pop mix, crumble cake into a bowl until fine. Add a little buttercream at a time to get the perfect consistency. It should hold together when squished in your hand and not fall apart or be gloopy.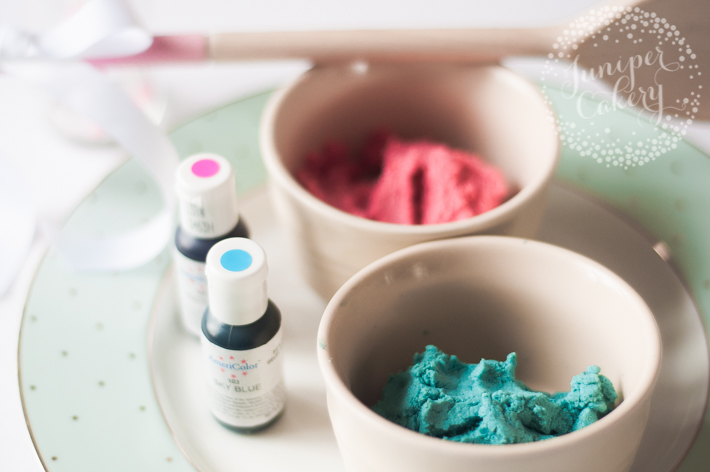 Add the appropriate food color and mix in before creating your cake pop balls! There's no need to bake your cakes with color in. It's easier to get the tone or shade you want by hand mixing in a little gel color at a time to the cake and buttercream mix.
Tip: We test if ours is ready by making a ball of the mix and pushing a cake pop stick into it. If it cracks you need a little bit more buttercream. If it squished outward and becomes misshapen you need to add a little more cake to the mixture.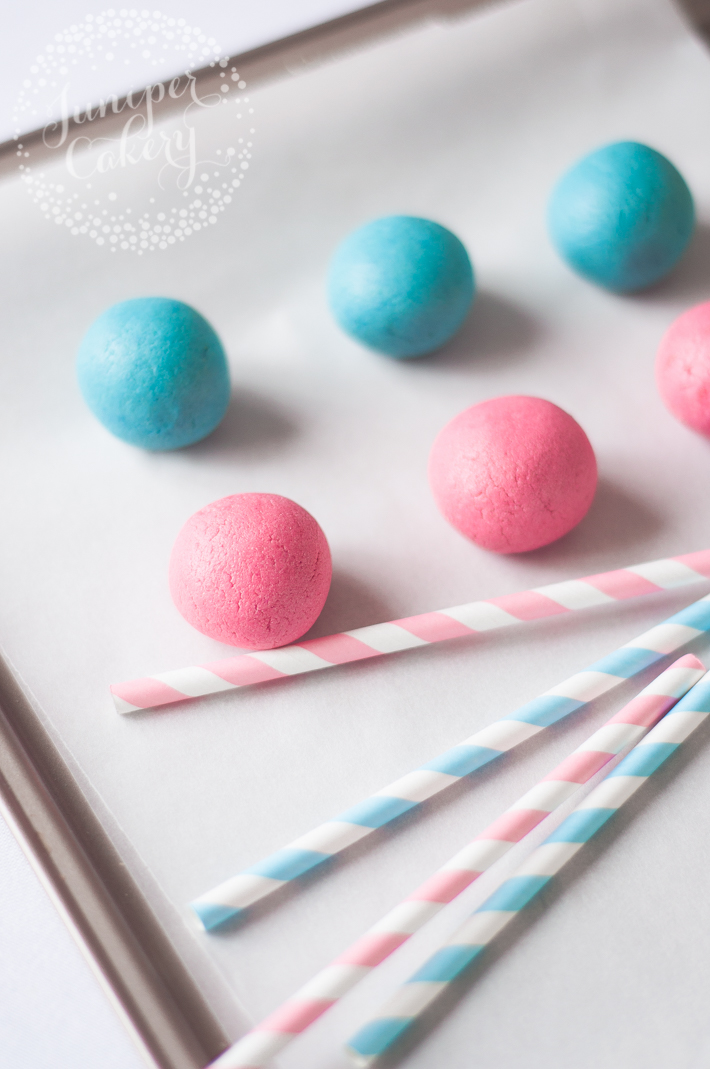 Step 2:
Now roll all the balls for your cake pops evenly and line them up on a cookie tray lined with greaseproof paper.
Tip: To get perfectly uniform sized balls use an electric scale to weigh each one. Our cake pop balls are generally around 25g each unless a larger or smaller size is requested.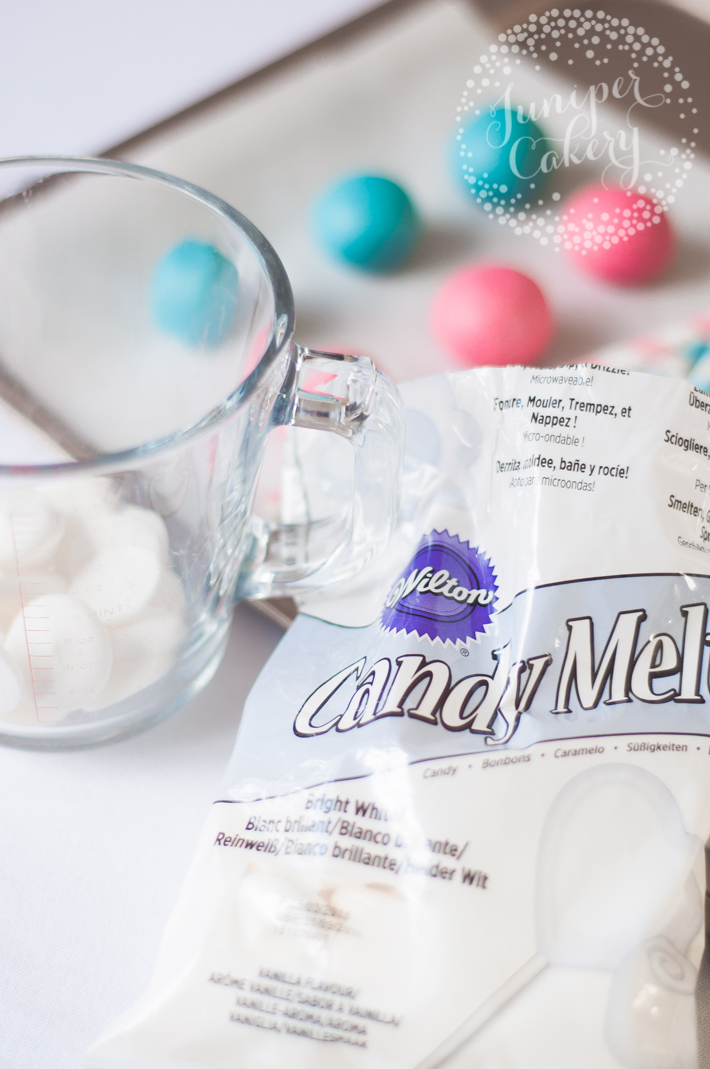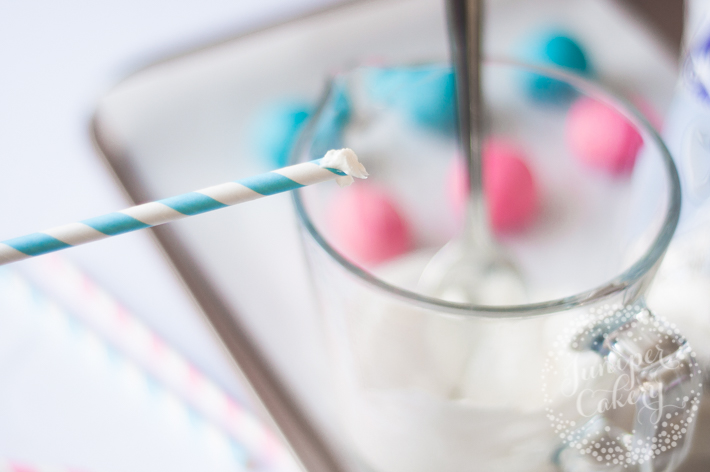 Step 3:
Melt a small amount of your candy melts and dip the end of a straw in before pushing it into your cake ball. Repeat this process for even amounts of blue and pink straws. You can even just use normal cake pop sticks.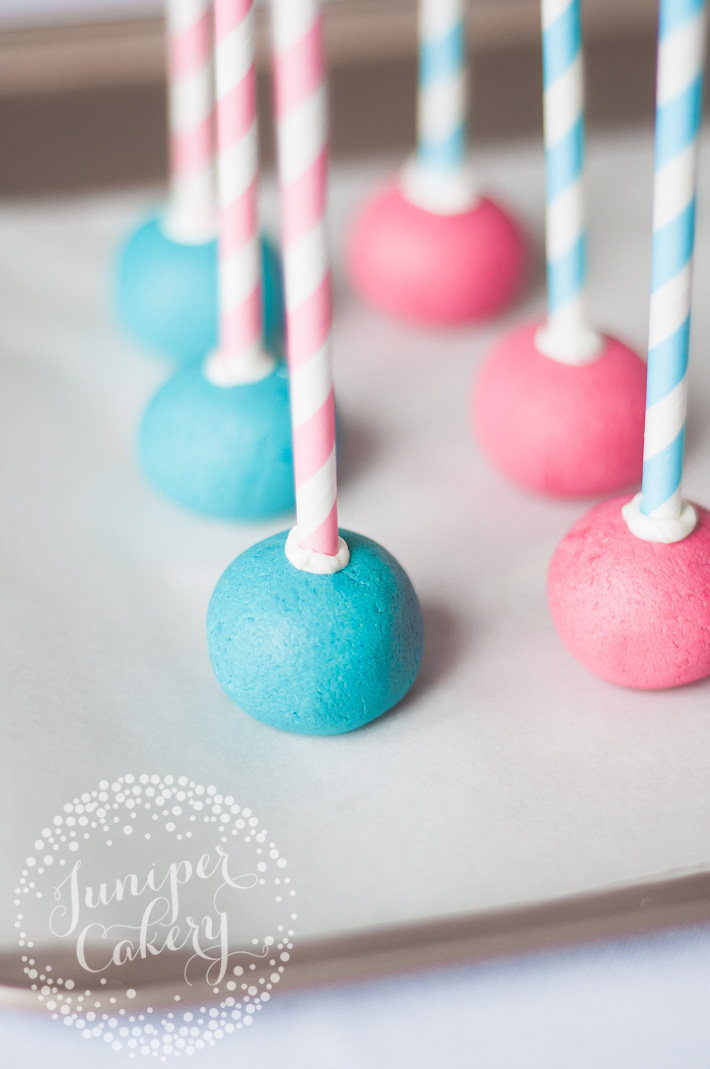 Step 4:
When all cake pops are attached to a straw/stick and are lined up on the cookie tray, place them in the refrigerator for 1-2 hours, depending on the coldness of your fridge. You need your cake balls to be cold and firm before coating them in candy melts!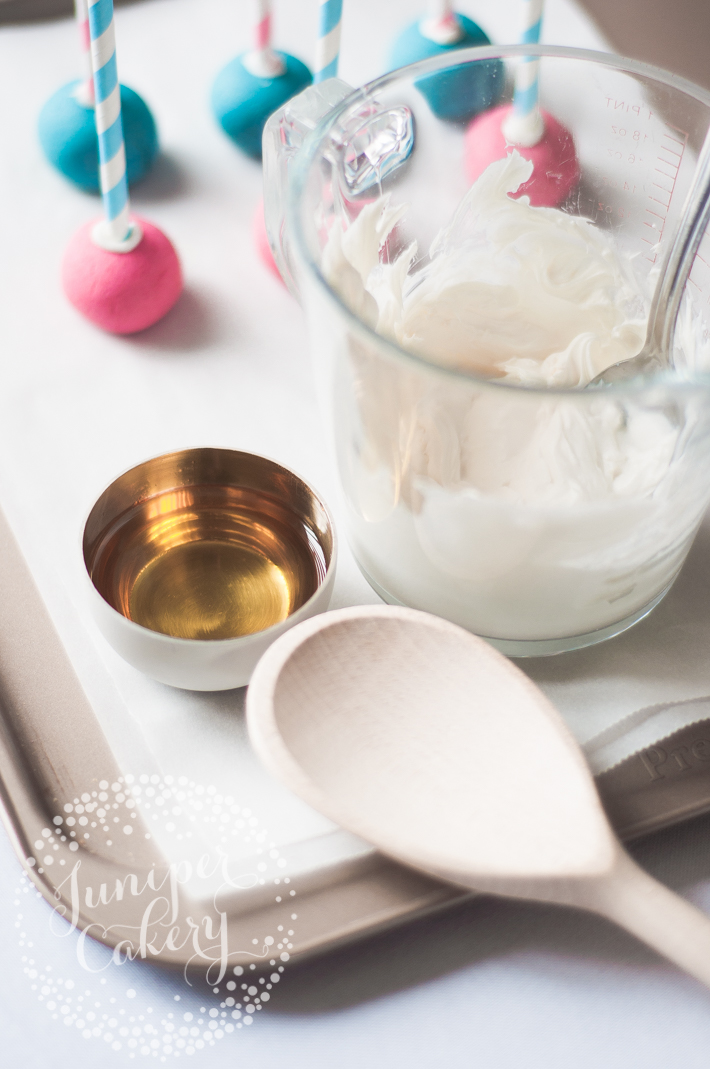 Step 5:
When they're ready, take them out and in a glass bowl melt down your candy melts. You can either do this over a saucepan of boiling water or in the microwave. Remember to keep checking them so they don't burn. Once melted, add a little canola oil into the melts at a time until your left with a good consistency — similar to runny honey.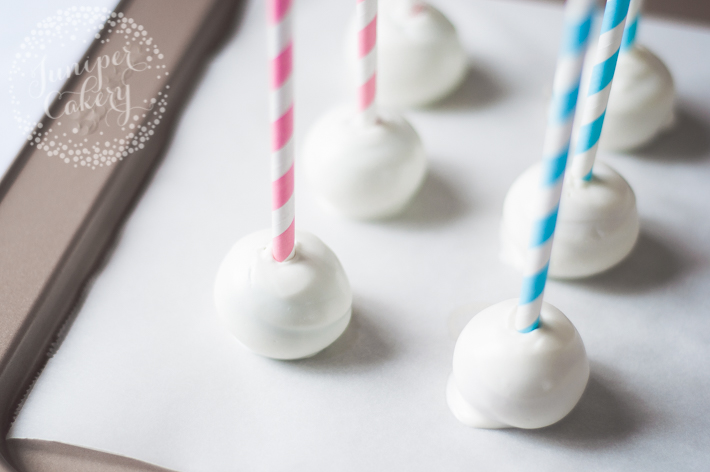 Step 6:
Now coat each cake pop. The best way to do this is to tilt the bowl or jug around the pop and keep the cake pop still. By swilling the pop around in the melts you risk your cake ball falling off. When coated gently tap any access melt off and place back on the baking tray lined with greaseproof paper.
Step 7:
When all balls are covered place them in the fridge to set.
Step 8:
When ready and set remove from the refrigerator and add alternating colored ribbons to each one. Then serve once you're ready to find out if the little one on the way will be a he or a she!