Whether you subscribe to the term geek, nerd or just plain awesome, these paper piecing patterns will please the science quilters, the mathematics lovers, the history buffs, the techies and even the fandoms within our quilting ranks.

1. Pi Quilt (A FREE Pattern!) 
With coffee, pie is always a good idea. Or in this case, a Pi quilt. This FREE pattern from Meadow Mist Designs makes a lap-sized quilt and would certainly satisfy the pi-sized hole in any mathematician's heart.
Get the FREE pattern »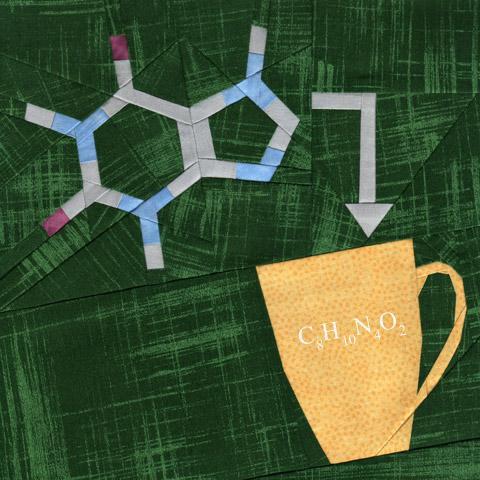 2. Coffee Chemistry
You don't need to love science to appreciate the beauty of coffee, but for those who do, you'll love this caffeine molecule pattern by designer Whims and Fancies!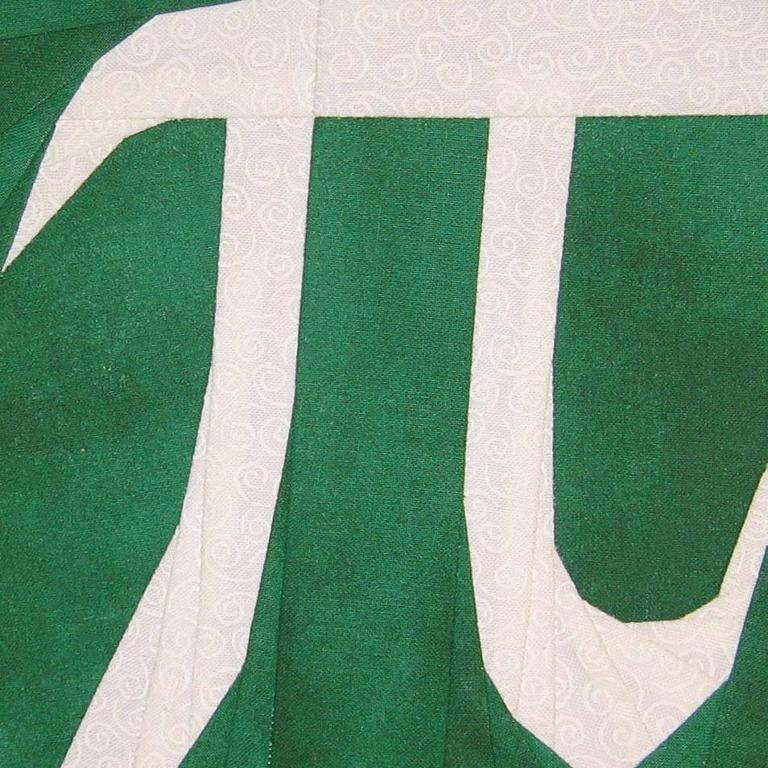 3. Pi quilt block
Or cut straight to the chase with this Pi quilt block pattern from Sewhooked. Finishing at 5″ square, the irony of a Pi mug rug to go with your coffee will not be lost on those around you.
Get the pattern »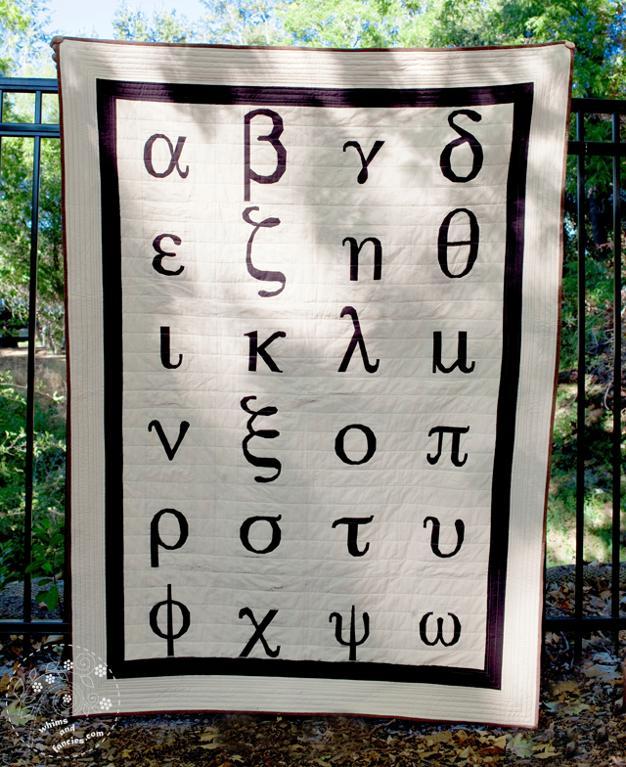 4. Greek Alphabet
Keep building your Greek alphabet thanks to Whims and Fancies. This quilt would appeal to many scholars, whether they use the Greek alphabet for physics or ancient history.
Get the pattern »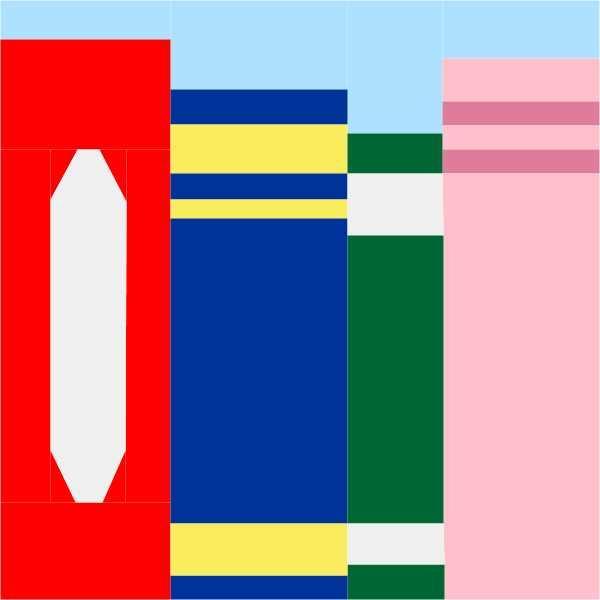 5. Bookshelf (A FREE Pattern!)
Using embroidery or a fabric pen, you can easily customize this FREE bookshelf pattern from Quiet Play to fill in the titles of your favorite books. Recreate your field's popular textbooks, list your published papers, or honor your favorite series, This pattern is great for beginners, with straight lines and easy angles.
Get the FREE pattern »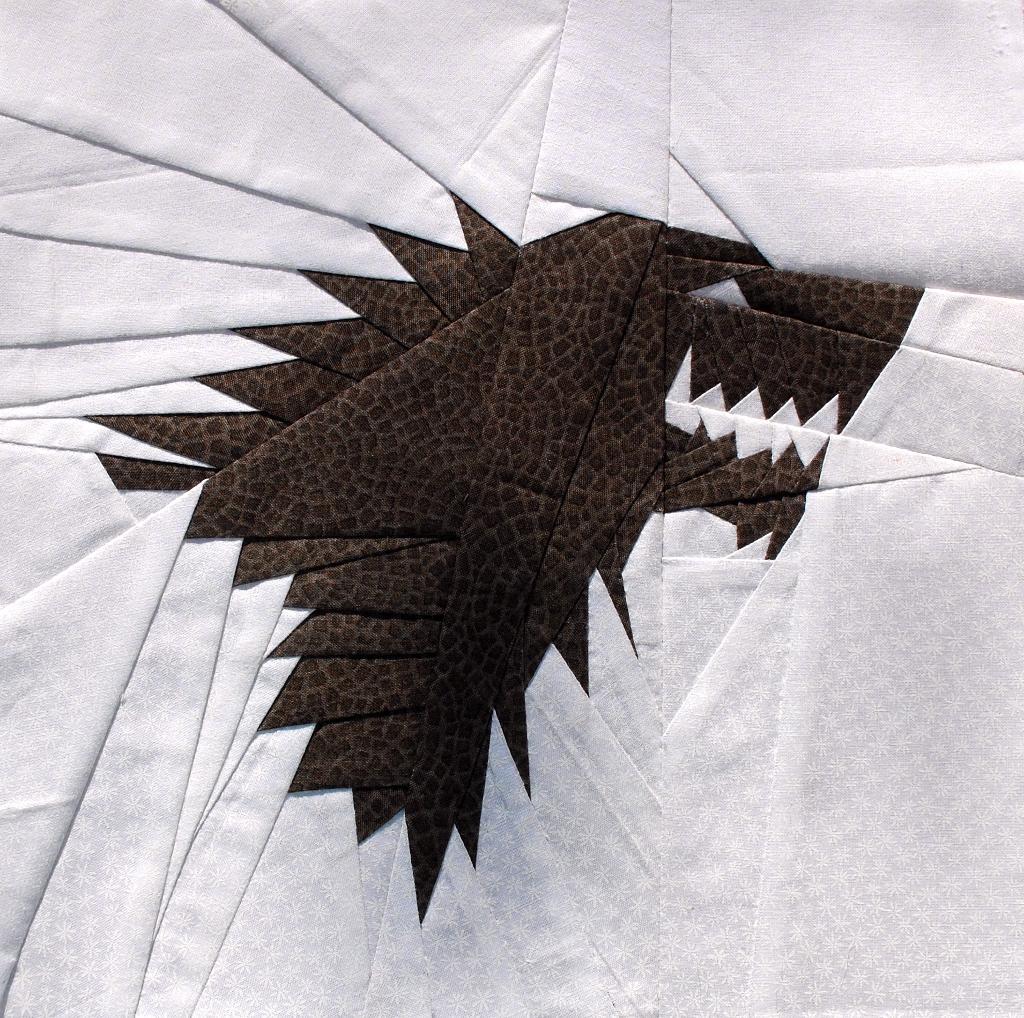 6. Sigils (A FREE Pattern!) 
Specifically memorialize your particular favorite book (or TV series), such as a quilt full of Sigils inspired by Game of Thrones, with this FREE pattern by Sew Much Mischief. 
Get the FREE pattern »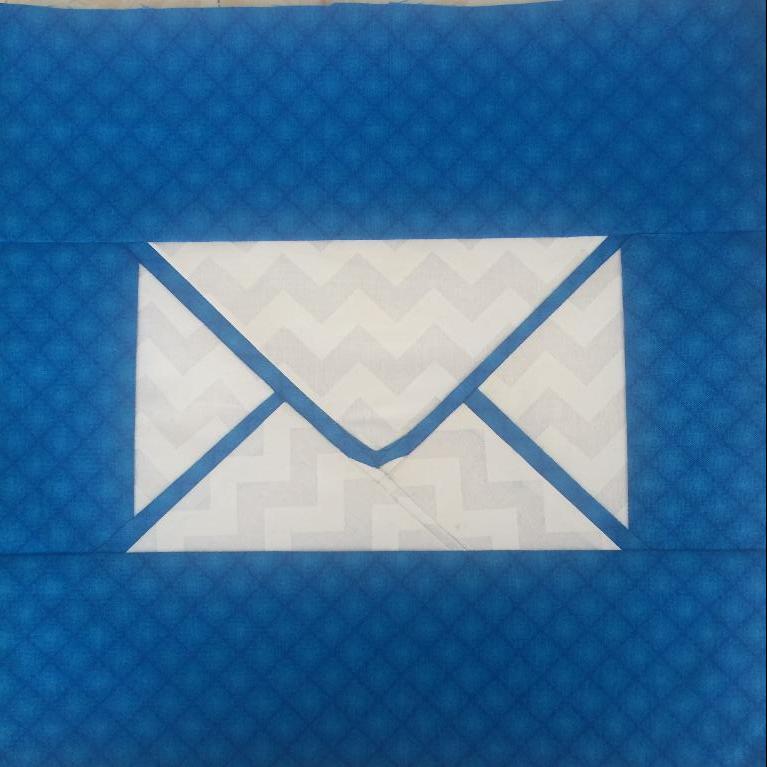 7. App quilt blocks
Or perhaps you just really, really love your smart phone, or know someone else who does? Then Playful Piecing has you covered with a large range of FREE app icon patterns! They would certainly make the ultimate "modern baby" quilt…
Get the FREE patterns »

8. A Friendly Game
Celebrate your favorite board games and piece your chess pieces as a quilt block. Sewhooked has them all, ready for a full chess board, or perhaps just the set up for your favorite move for check mate.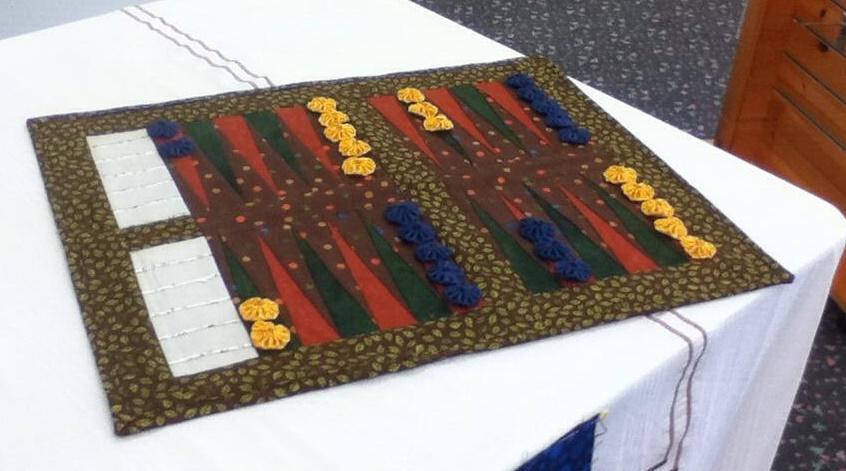 9. Backgammon game board
Or bring your favorite game to life with a quilted backgammon game board from AngelaGross86. Portable and playable, and a great gift idea!
Turn your favorite images into pixel quilts!
Find out how to turn favorite digital photos into quilted works of art with this FREE mini-class.Enroll FREE Now »