A garter stitch scarf is an obvious first project for a beginner knitter. In fact, it's the project I helped my boyfriend, Alex, with last month when he expressed an interest in knitting. (That's his garter stitch scarf in the picture above. I'm so proud of him!)
When Alex and I were walking through the steps of the garter stitch scarf, I realized that beginners need just as much help choosing yarn and needles as they do actually knitting the scarf. Plus, the confusion doesn't end when you finish knitting. There are stitches to bind off and ends to weave in — not always a simple task for a beginner.
With Alex's knitting lessons still fresh in my mind, I created this garter stitch scarf tutorial that will guide beginner knitters through everything from choosing yarn to weaving in the ends.
1. Choose your yarn and needles.
For this scarf, Alex used Lion Brand Wool-Ease Thick & Quick in Glacier and Denim. If you're a beginner, you want to be able to see your stitches — and get through the project quickly! Choose a yarn that has a weight number of either 5-Bulky or 6-Super Bulky to get a thick knit that will fly off your needles faster than those thinner yarns. Plus, bulky yarns mean that you can see the stitches more clearly. Choose a light color yarn if you really want to make sure you can see the stitches.
Not sure what your yarn's weight is? Check the yarn label. Most yarn labels have the number clearly marked to help you choose the right yarn.
The yarn label can also help you choose the right knitting needles. Every yarn's label includes a gauge to give you an idea of how the yarn will knit up. The gauge includes a recommendation for the knitting needle size that works best with your yarn.
Get more info on deciphering yarn labels here.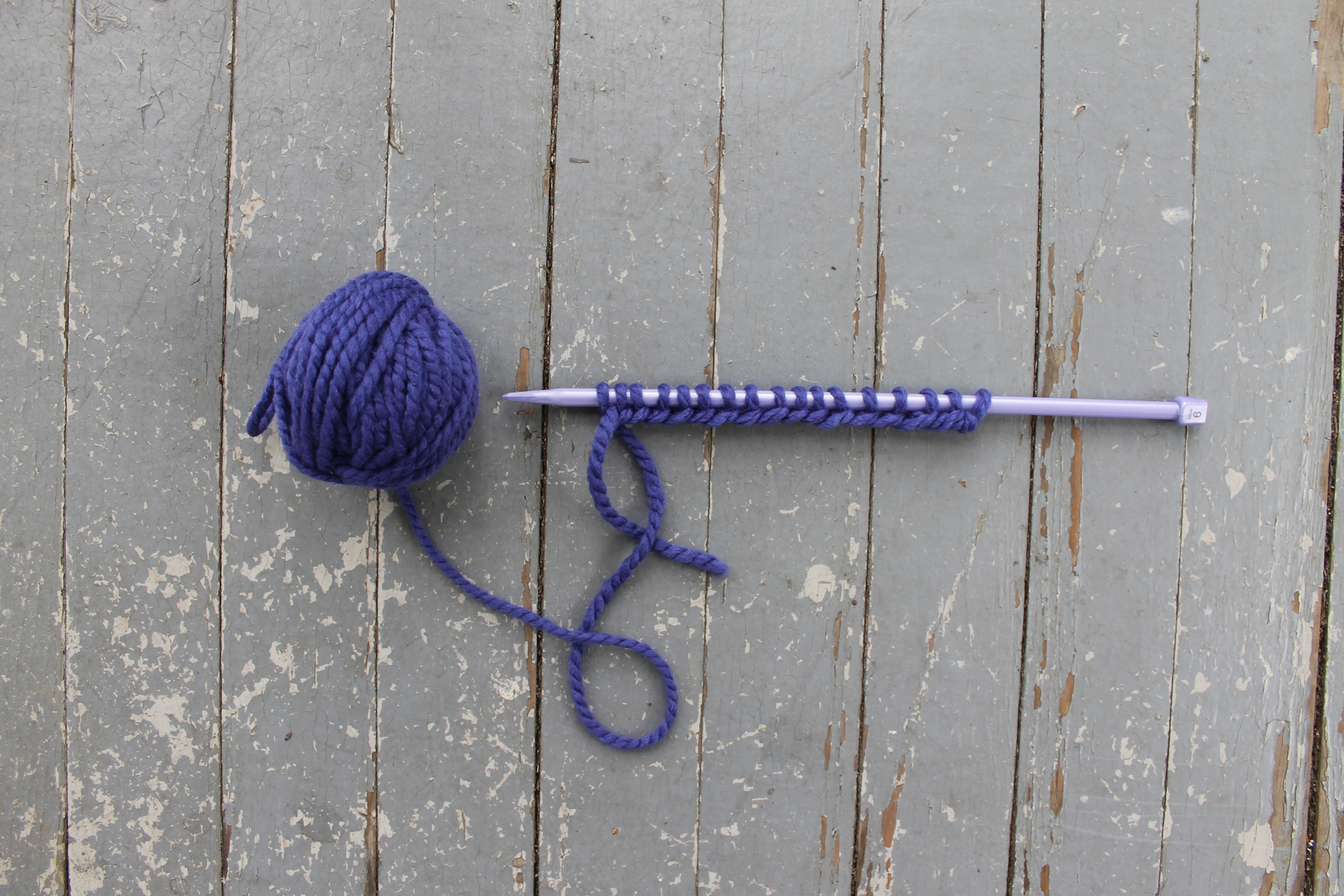 2. Cast on.
For Alex's scarf, he cast on 17 stitches using the long-tail cast-on. We chose the long-tail cast-on because it is stretchy and a nice all-around cast-on that knitters can use for lots of different projects, but it's not your only option. Check out some of these cast-on tutorials to choose the cast on you're most comfortable with.
The number of stitches you cast on depends on how wide you want your scarf to be. If you're not sure how many stitches you need, you can cast on a test swatch. This is just a little sample to show you how big your stitches will be.
Measure your stitches to see how many stitches you knit per inch, and that will help you decide how many stitches to cast on. For example, if you knit a swatch that measures 3 stitches per inch and you want your scarf to measure 15 inches across, then you would cast on 45 stitches (3 x 15 = 45).
You can see more about measuring your gauge here.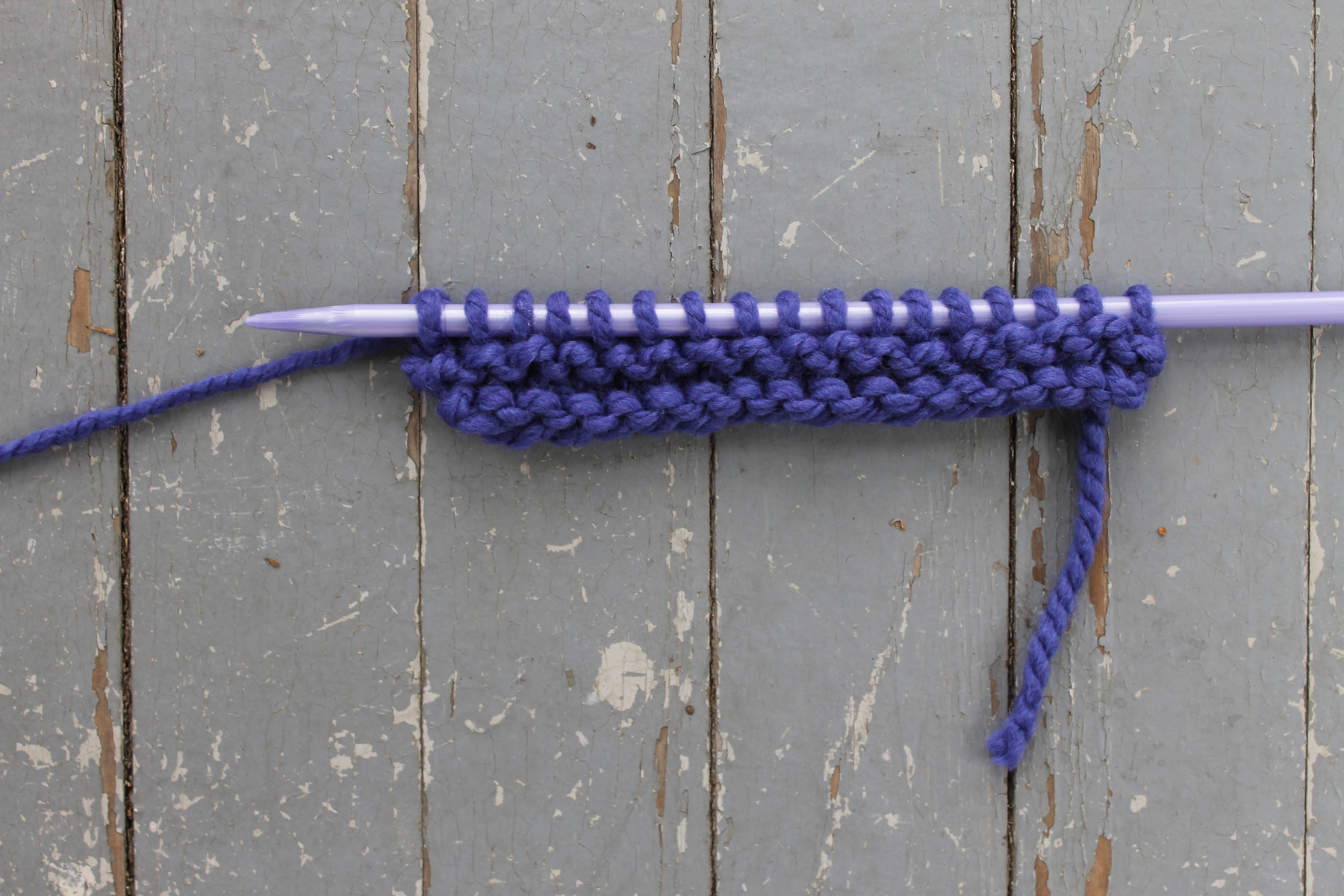 3. Knit.
After you cast on, you're ready to start knitting! The garter stitch scarf is a great choice for beginners because you knit the same knit stitch over and over again. It really helps you feel the rhythm of the stitch and get comfortable with holding the needles.
Need a review of how to knit? This garter stitch tutorial will help you out.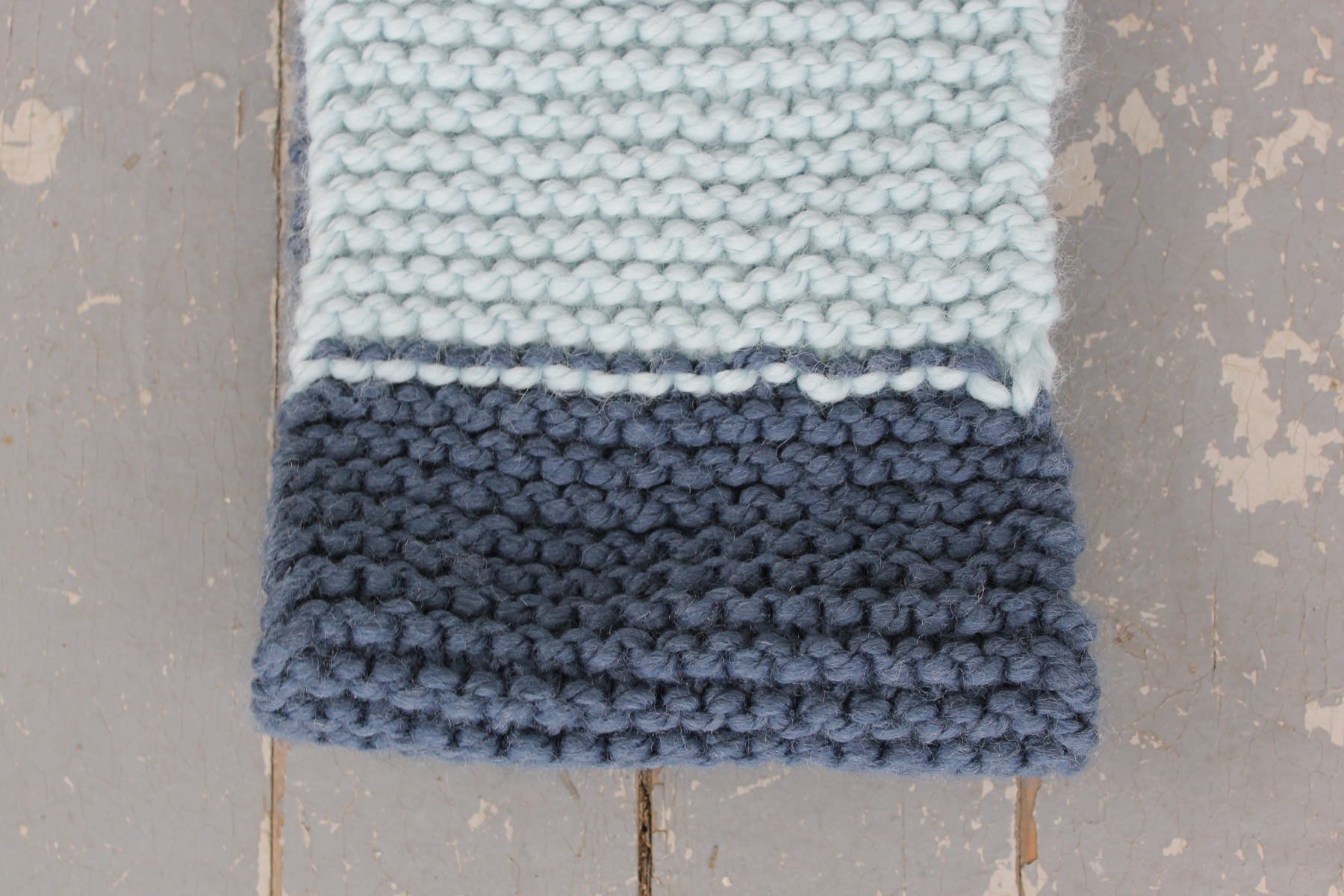 4. Change colors.
Feeling ambitious? Alex ran out of yarn halfway through his garter stitch scarf, so we added a second color to finish it. Note that if you do add a second color, it's best to use the same type of yarn that you used to knit the first half of the scarf. This will ensure that your gauge remains the same, which means your scarf remains the same size when you start knitting with the new color.
5. Bind off.
When your scarf reaches a length you like — I like to make sure mine can wrap around my neck at least twice — then you are ready to bind off. Binding off is how you will get those stitches off your needles. This knitted bind off tutorial will help you with that sometimes-tricky step, or you can listen to the step-by-step audio tutorial below.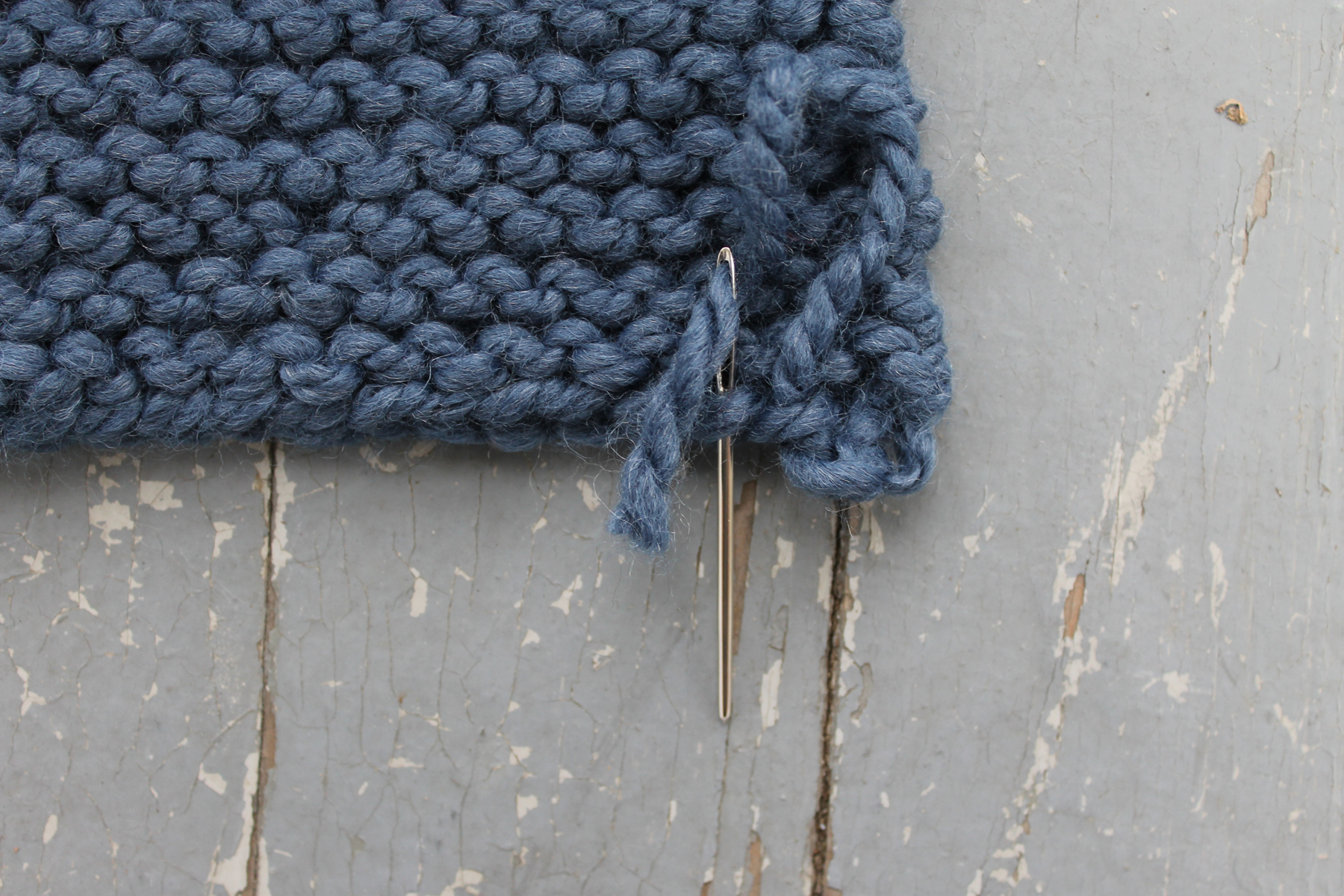 6. Weave in the ends.
See those yarn tails you have at the end and the beginning of the scarf? You can't simply cut those tails, because the whole scarf could easily unravel. But you don't want a little piece of yarn sticking out from the edges. Instead, grab a yarn needle (that's the blunt needle that is much larger and safer than a sewing needle) and use it to weave the yarn in and out of the edges. This tutorial for weaving in ends will break down the steps for you.
Have you started your first scarf yet? Tell us how it's going!