Fusible products such as Shape Flex, Fusible Fleece and Lite Steam-A-Seam 2, can help quilters stabilize and fuse fabrics for appliqué and quilting projects. Follow these tips for choosing the best fusible for quilting and for using fusible for appliqué!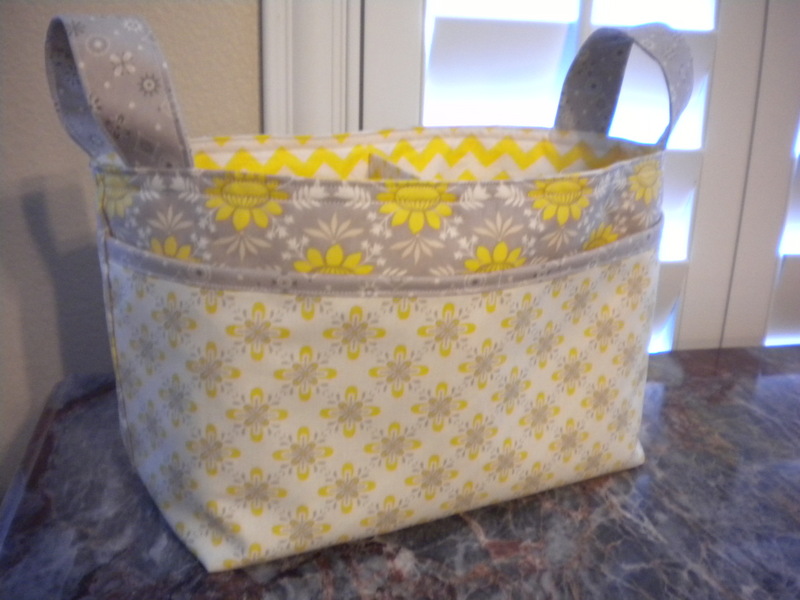 The Divided Basket Pattern calls for Shape Flex and Fusible Fleece to provide shape and stability.
Shape Flex
Shape Flex is a woven, all-purpose fusible interfacing, which is ideal for many sewing projects. It is commonly used in collars, cuffs and facing for garment construction, but it is also an essential interfacing for quilters.
Shape Flex works best when fused using a hot iron combined with a damp press cloth. It is best if you use a steam iron with a metal sole plate. Place the fusible side of Shape Flex to the wrong side of the fabric, cover with a damp press cloth, and then use a hot iron on the "wool" setting. Keep the iron in place for 10 seconds, repeating until all areas of the interfacing have been fused to the fabric.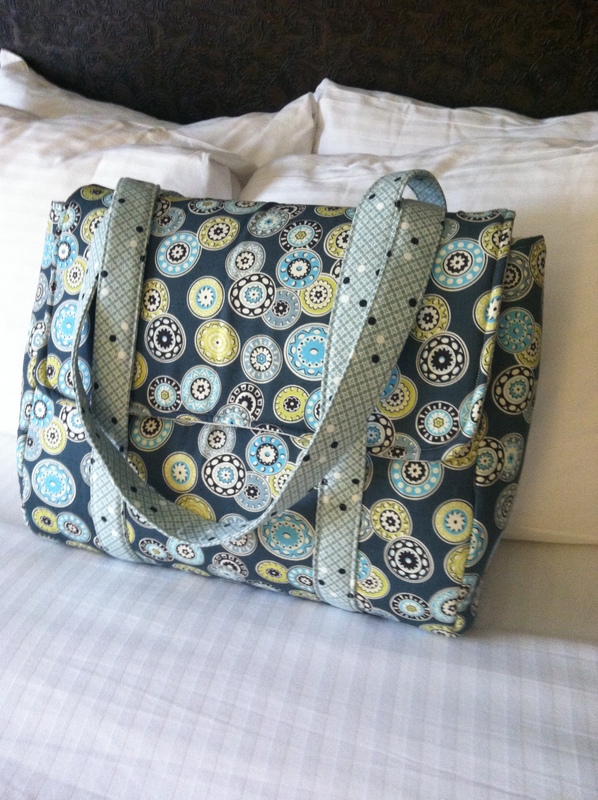 The One Piece Bag Pattern uses Fusible Fleece.
Shape Flex is the perfect fusible interfacing for appliqué and to use as a backing for embroidery blocks when piecing quilts with stitchery. Simply mark stitching lines on your fabric using a light box prior to fusing the Shape Flex to the wrong side of the block. The Shape Flex gives stability to the background fabric so the embroidery will not pucker the fabric.
Shape Flex may also be used when making quilted bags and accessories. The addition of the Shape Flex interfacing to a pieced, patchwork or one-piece outer bag fabric makes the fabric more stable and gives a professional finish to the completed bag.
Many quilters use Shape Flex in combination with other fusible products when even more body is desired. When combining Shape Flex with other fusible interfacings, such as Fusible Fleece, first fuse the Shape Flex to the wrong side of the fabric before adding the Fusible Fleece.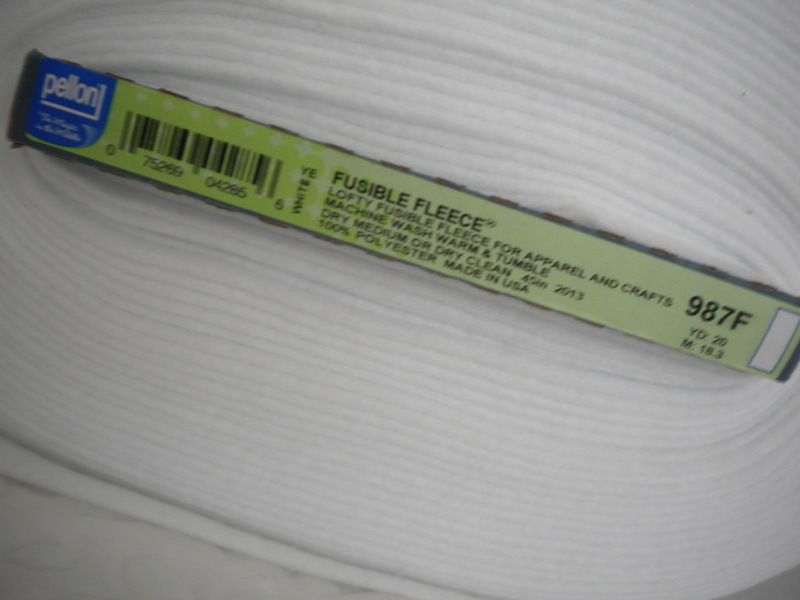 Fusible Fleece may be purchased by the yard at fabric and craft stores.
Fusible Fleece
Fusible Fleece is a 100% polyester fleece material that easily irons to fabric for use in quilted accessories and home decorating projects. Use Fusible Fleece to add an extra layer of softness to items like quilted Christmas stockings, quilted bags and totes, nursery accessories, and quilted notebook covers.
To fuse Fusible Fleece to the wrong side of a piece of fabric, first place the Fusible Fleece fusible side up on the ironing board. Place the wrong side of the fabric next to the fusible side of the fleece (right side up) then use a hot iron to fuse the pieces together. After the Fusible Fleece has been fused in place you can add quilting if desired.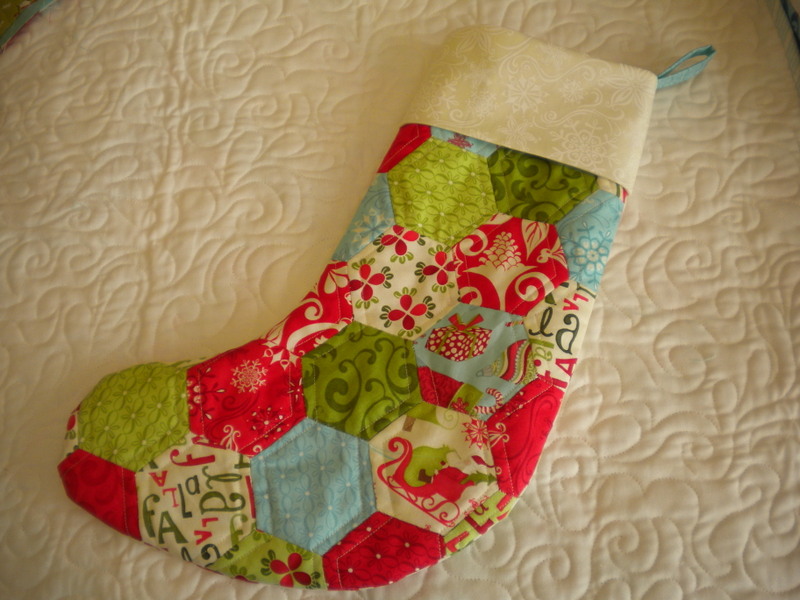 Fusible Fleece may be used for quilted home decor projects such as Christmas stockings
Lite Steam-A-Seam 2
Lite Steam-A-Seam 2 is a double stick light fusible web product that can adhere temporarily on both sides or bond permanently when ironed. This fusible product is most commonly used by quilters for appliqué work. Because it is a light product, quilters can achieve a soft appliqué finish without having unnecessary stiffness. This product is fusible on both sides and has removable paper liners on each side.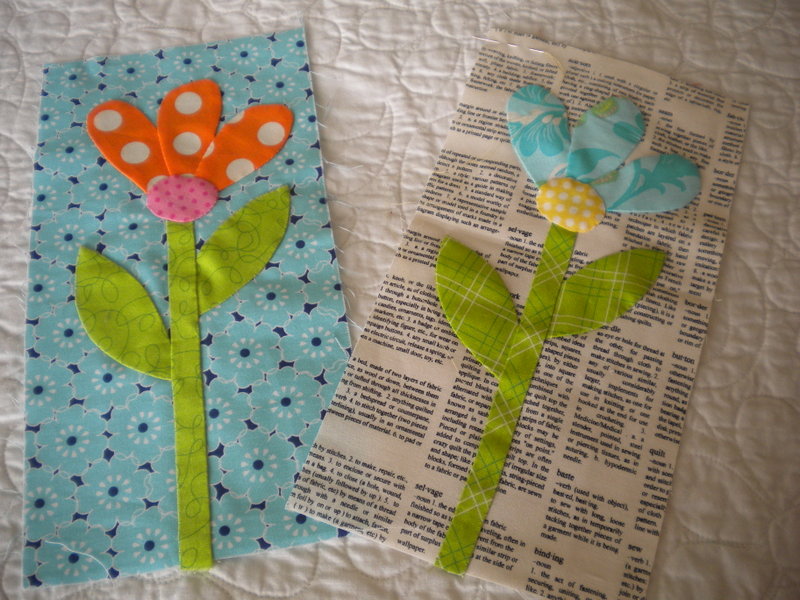 Many quilters like to use Lite Steam-A-Seam 2 to stabilize appliqué before stitching.
To fuse, begin by tracing your fusible appliqué design onto one of the paper linings. Remove the paper lining without the traced design, and iron the fusible material to the wrong side of your fabric. Be sure that your iron plate does not come into contact with the fusible material. You should iron on the remaining paper backing. Cut out the appliqué design around the drawn lines. Finally, remove the remaining paper backing and fuse in place where desired. Edges may be left raw or enclosed with a buttonhole or zigzag stitch.
[box type="shadow"]Be sure to check out Bluprint's newest appliqué class, Fun with Fusible Appliqué to discover the amazing possibilities available when you use fusible in your quilting![/box]
Do you have a favorite tip for using fusibles for quilting?