Fruit desserts have the darndest names. With funky titles like slump, buckle, fool, pandowdy, they tend to sound more like Victorian-era insults than delicious fresh fruit desserts.
Their funny names can make it hard to identify what the desserts actually are, so we've come up with a handy reference guide detailing the differences. Along with acting as a field guide, there are plenty of tasty links to recipes for easy fruit desserts from our archives.
Betty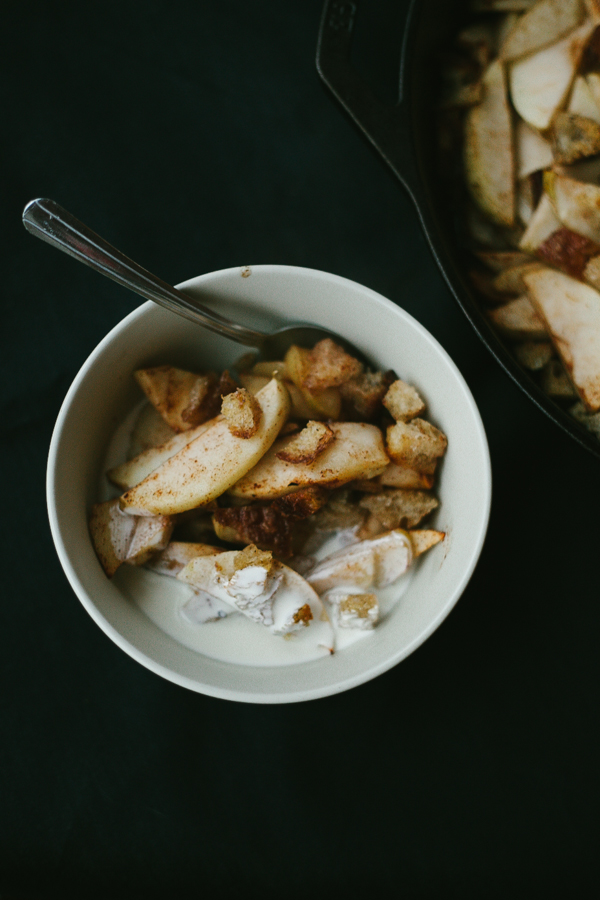 These are also referred to as "brown betty" or "apple brown betty" due to the popularity of apples in this particular dessert.
A betty starts with buttered bread crumbs, which are then topped with a fruit-and-spice mixture and a crumb topping, and then baked to perfection. As previously noted, apples make for the most famous version of this dessert, but it can be made with just about any type of fruit you'd like. 
Check out our recipe for a classic apple brown betty! 
Buckle 
A buckle is a cake-like version of a fruit dessert. The base is a cake batter mixture; sometimes, the fruit is mixed with this cakey layer, or sometimes it is layered on top of it. Either way, some intermingling happens during the baking process. A crumb-like topping often crowns this dessert.
Buckles are particularly popular with blueberries, but you can try it with any type of fresh berry or sliced fruit.
Check out this tasty Blackberry Buckle recipe from one of our bloggers!
Charlotte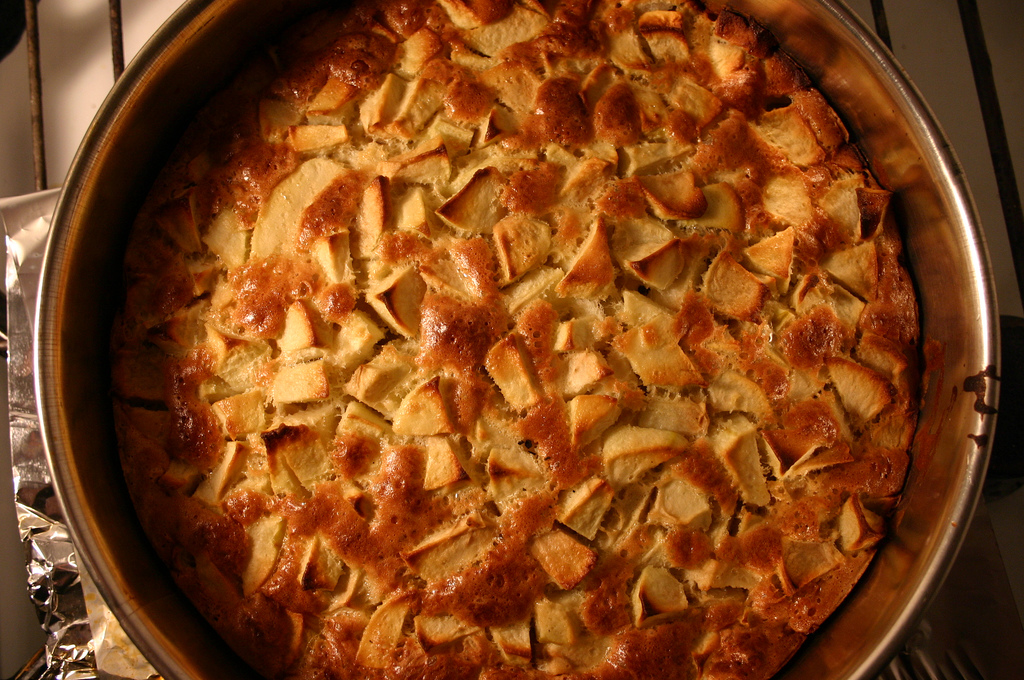 Photo licensed via Creative Commons by Flickr member binary_koala
Charlotte is an awfully pretty name for a dessert, but it's not necessarily descriptive. Personally, I like to think of it as the betty's fancier cousin. To make a fruit charlotte, a mold is lined with buttered bread, which is then topped with a puree of fruits, finished off with more bread, then baked. It's served warm, often with a sauce.
Try this Charlotte Royale (a twist on the classic charlotte) from Bluprint instructor Elizabeth LaBau (aka SugarHero).
Clafoutis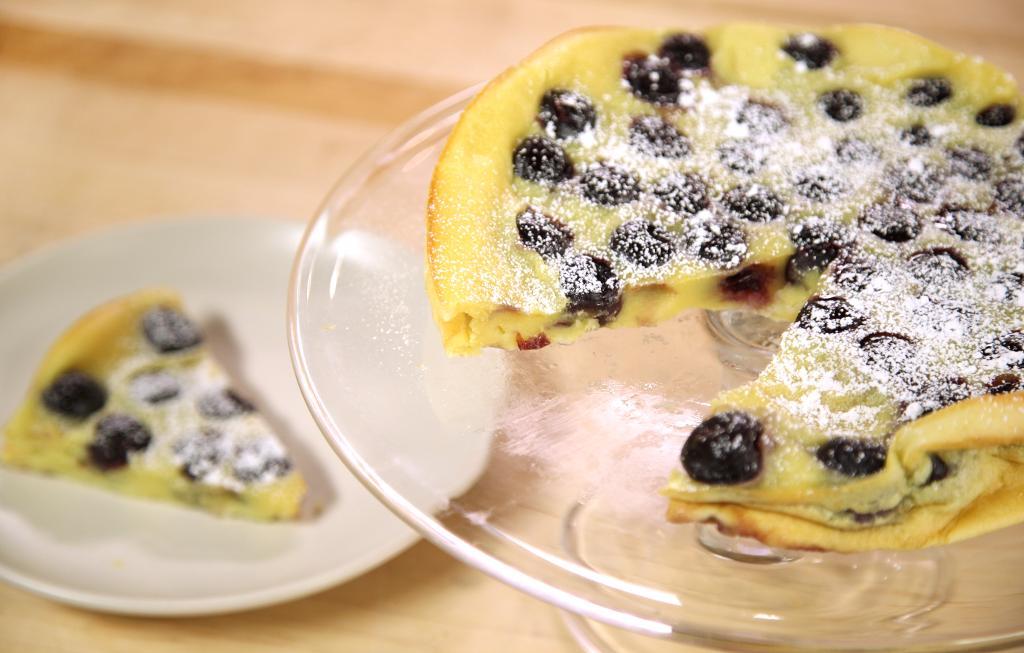 Clafoutis via Bluprint instructor Gale Gand 
Is it custard or cake? A little bit of both. Clafoutis is a custard-like baked French dessert that is typically made by baking fresh fruit (traditionally cherries) and a pancake-like batter in a baking dish. There's rumor that the name is derived from the French verb clafir, meaning "to fill up" (as in, "the batter with cherries").
Get Julia Child's classic Cherry Clafoutis dessert on Food.com.
Cobbler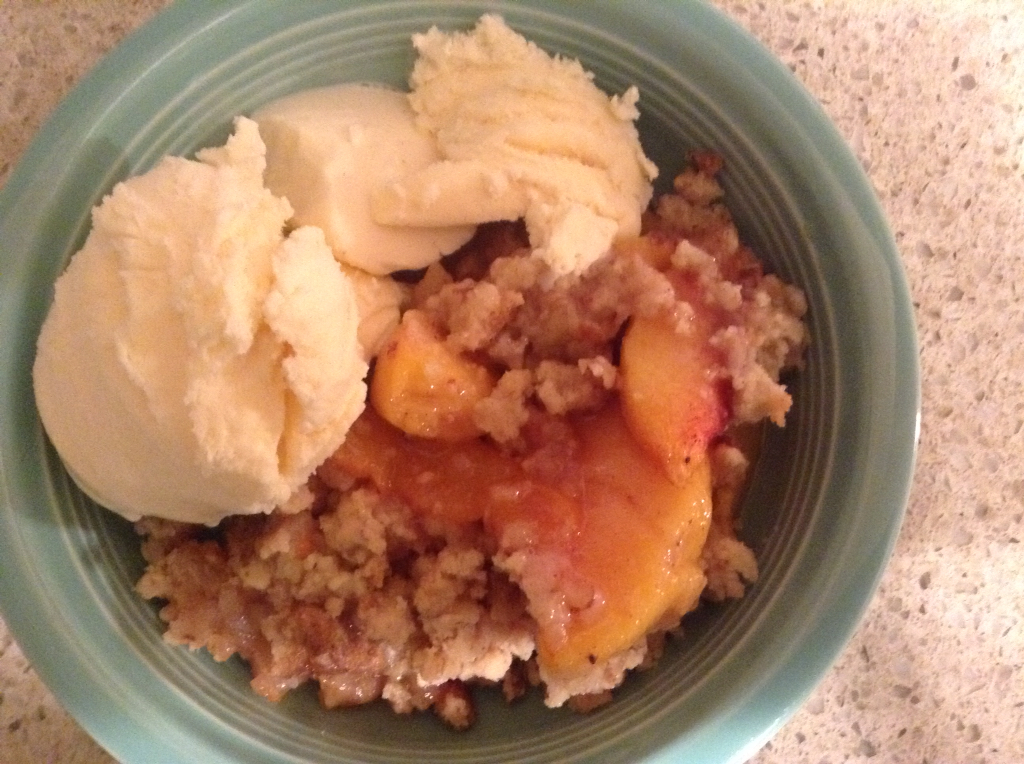 Peach Cobbler via Bluprint member Diana Leigh
Biscuit lovers, rejoice: This dessert is tailor-made for you. It starts with a thick, biscuity crust, which is topped with fruit and then another biscuit layer on top — often these top bits are dropped onto the fruit so that they bake in a "cobbled" sort of way, which also explains the quaint-sounding name.
Try our blackberry and plum cobbler recipe!
Crisp and crumble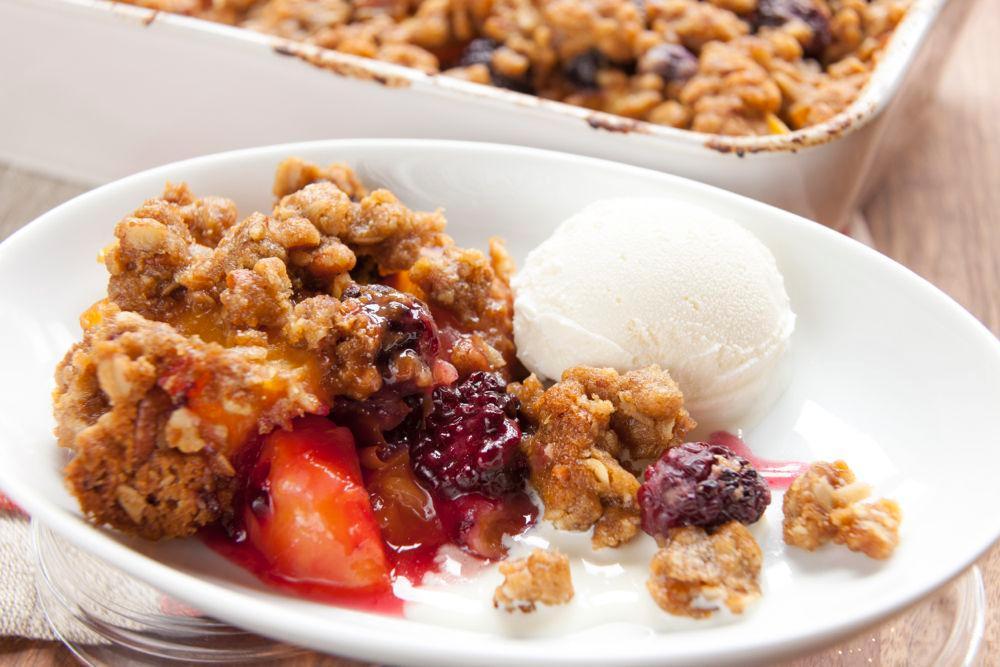 Fruit crisp via Bluprint instructor Martha Holmberg
If you're confused about the difference between a crisp and a crumble, that's probably because they're virtually the same dessert, with minor differences.
Both are fruit-based desserts featuring a streusel crumb topping. The key difference I can find is that a crisp is more likely to include oats in the streusel, yielding a crunchier topping. The names seem pretty straightforward: Crumble literally refers to the crumbs of streusel dropped on top; crisp refers to the texture of the topping once baked.
Check out our strawberry-rhubarb crumble recipe!
Fool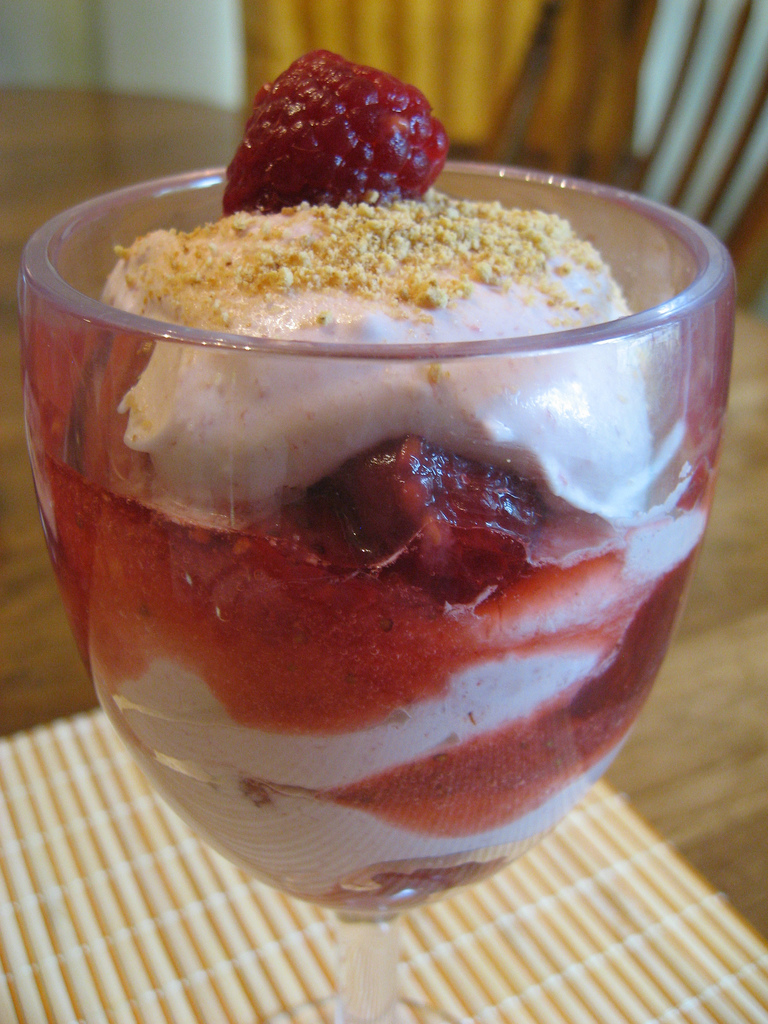 Photo licensed via Creative Commons by Flickr member kimberlykv
Don't pity this fool! A fool, in culinary terms, begins with cooked, puréed fruit, which is then is chilled and folded into whipped cream. The fruit may be sweetened or unsweetened.
It's possible that the name is a derivation of the French verb fouler, which means "to crush" or "to press." Either way, it would be foolish to pass up this tasty dessert!
Want to try making a fool? Here are three recipes.
Grunt and slump
Grunts and slumps are basically culinary twins that seemingly have different names based on geography or family history.
The esteemed volume The Joy of Cooking refers to slumps as "steamed fruit topped with dumplings." Both dishes are made by combining fruit with a biscuit-like dough and then steaming it on the stovetop until the dough is cooked to flavorful (if slightly visually ugly or "slumped") perfection. 
Fun fact: Louisa May Alcott referred to her house as "Apple Slump"!
Pandowdy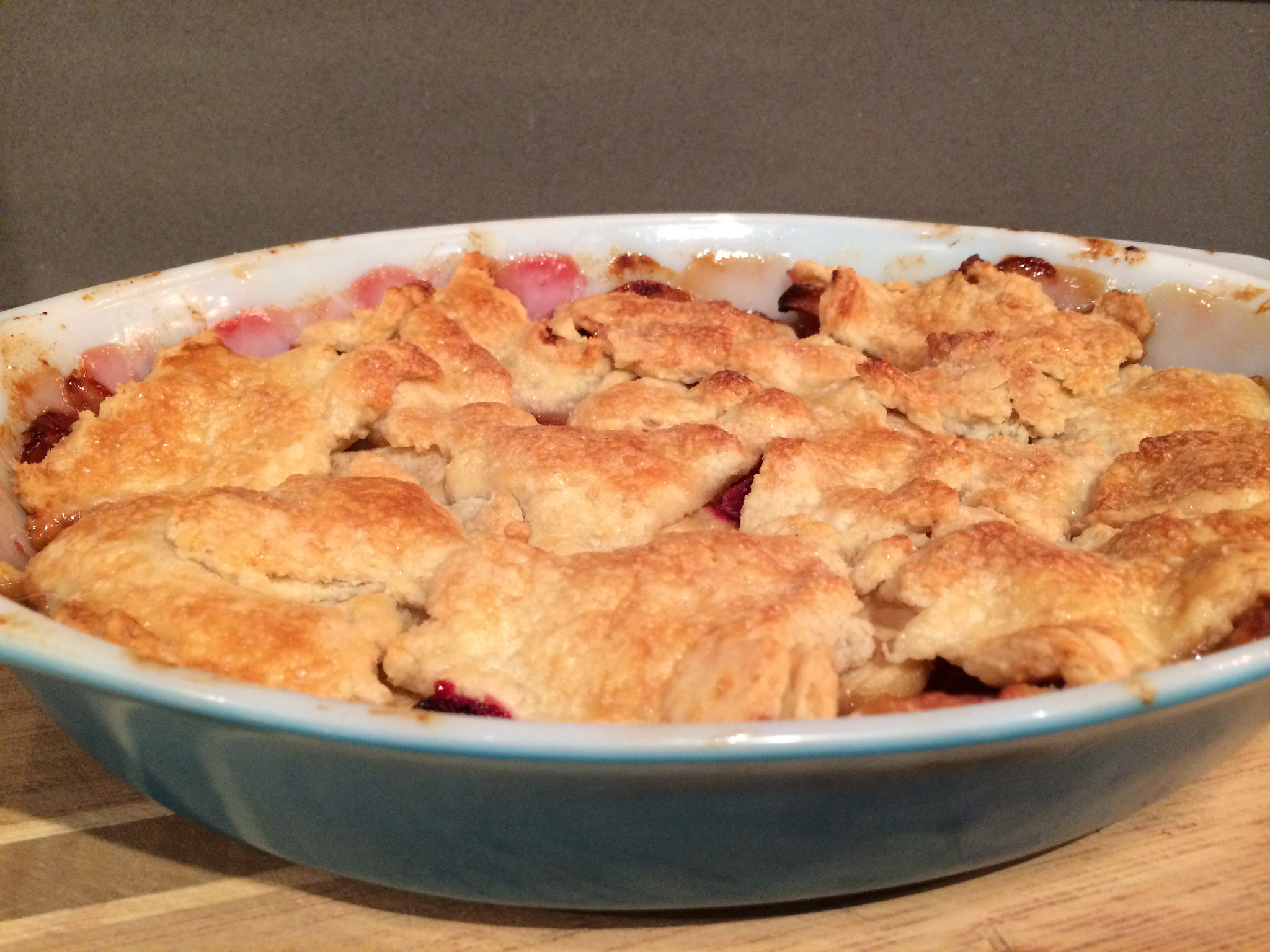 Photo licensed via Creative Commons by Flickr member Brett Spangler
This delightful dessert begins with a layer of fruit in the pan. The fruit is covered with rolled pie crust, which is then broken up, allowing the juices from the fruit to bubble through.
The secret to this silly-sounding dessert name? According to the book Everything You Pretend to Know About Food And Are Afraid Someone Will Ask, the process of breaking the pie crust actually has a name: "dowdying." Add that to the vessel the sweet is baked in, and all of a sudden the name makes sense. 
King Arthur Flour has a classic apple pandowdy recipe that looks oh-so tasty!
Pavlova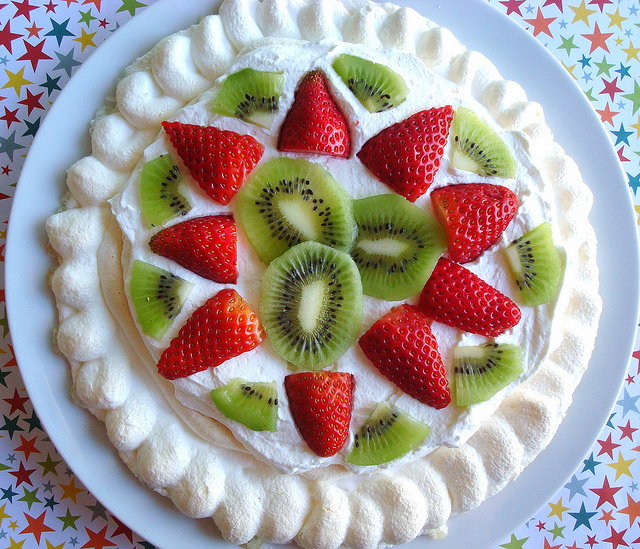 Constructed of a meringue crust topped with whipped cream and a generous helping of fresh fruit, this dessert is light and delicate and lovely. This pretty-as-a-picture dessert owes its funny name to Russian prima ballerina Anna Pavlova, of whom it was said, "She does not dance; she soars as though on wings."
Learn to make pavlova in our class Mastering Meringue: Techniques & Treats.
Warm up for dessert!
Fruit desserts are an ideal pairing with classic Southern cuisine! To create a delicious dinner that will help you warm up for the dessert course, check out the new Bluprint course with chef Virginia Willis, Southern Classics at Home.