What is coulis? It's a fruit or vegetable sauce that has been strained to remove all seeds and pulp. You've probably seen coulis accenting plates at fancy restaurants. If you want to up your plating game at home, try making your own at home. We'll show you how to make two styles of fruit coulis — cooked and uncooked — below.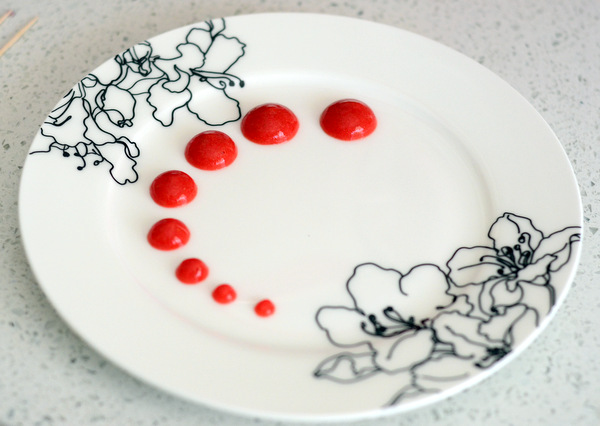 You can make fruit coulis with both cooked and uncooked fruit.
The uncooked technique works well for ripe berries and other fruits that are naturally soft. The cooked technique works best for fruits that are firmer, such as stone fruits, or with fruits that are slightly underripe and need to be softened before pureeing. Both methods yield delicious results. Both methods also use the exact same ingredients. 
In this recipe for basic fruit coulis, you can use almost any kind of fruit.
Though I recommend sticking to more colorful fruits. Fresh or frozen fruits can be used, but frozen fruit should be defrosted before using to make it easier to puree.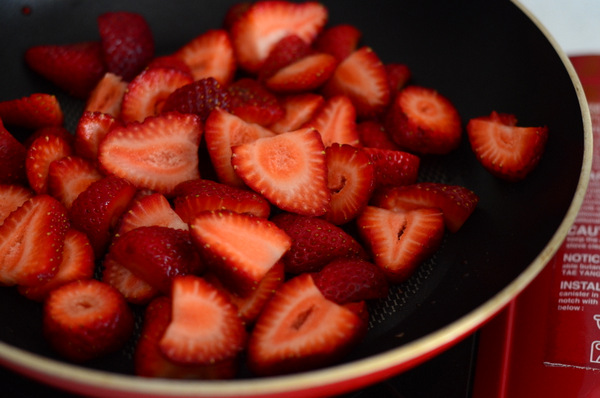 Strawberry Coulis Recipe (Cooked)
Yields approx. 1 cup
Ingredients: 
2 cups sliced strawberries (approx. 1 pint)
3-4 tbsp sugar
Step 1:
Combine berries and sugar in a saucepan, adding more sugar if berries are tart or under-ripe. Cook over medium heat for 3-4 minutes, until berries become tender and the sugar is dissolved in berry juice. Allow berries to cool to room temperature.
Step 2:
Whizz cooled strawberries in a food processor or blender until very smooth.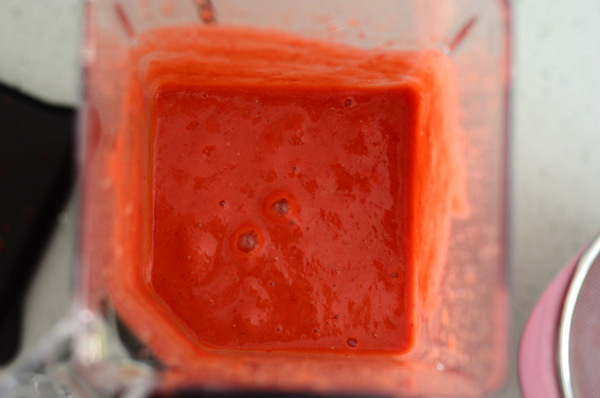 Strain puree through a fine mesh sieve and store in the refrigerator until ready to use.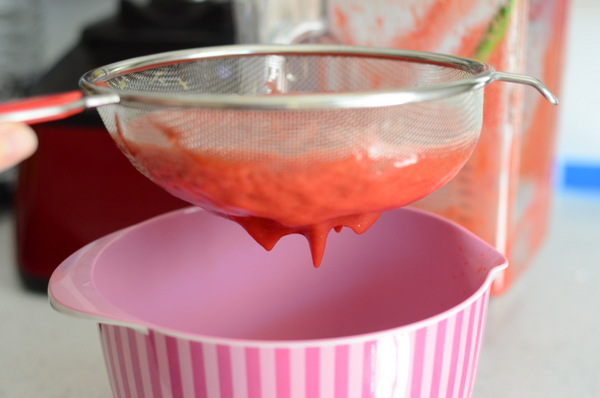 Mango Coulis Recipe (uncooked)
Yields approx. 1 cup
Ingredients: 
2 cups fresh mango, cut into 1-inch chunks
4-6 tbsp sugar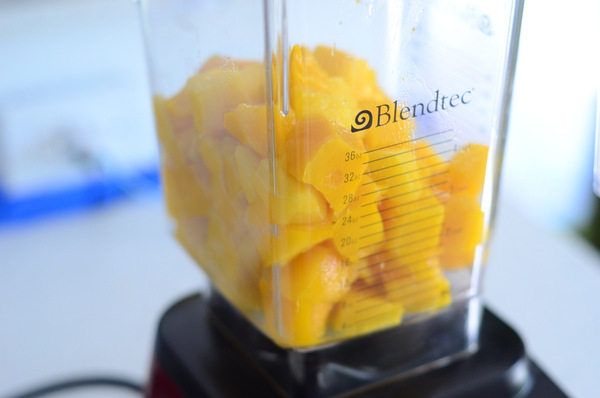 Step 1:
Combine cubed mango and 4 tablespoons of sugar in a food processor or blender until very smooth. Add additional sugar, to taste, as needed.
Step 2:
Strain puree through a fine mesh sieve and store in the refrigerator until ready to use.
These same ratios and techniques can be used for other types of fruit, as well. Raspberries make a classic coulis and stone fruits are wonderful in the summer. Both types of coulis are best within two days of making them, but can be stored in the freezer if you want to make them further ahead of time.
How to use fruit coulis
Fruit coulis will always add a bright pop of fresh flavor to a dish, but they can — and should — be used to decorate your plate, adding a pop of color to your desserts. You can use a spoon to drizzle it onto your plate, though I recommend using a pastry bag because it will give you more control over your designs.
1. Drizzle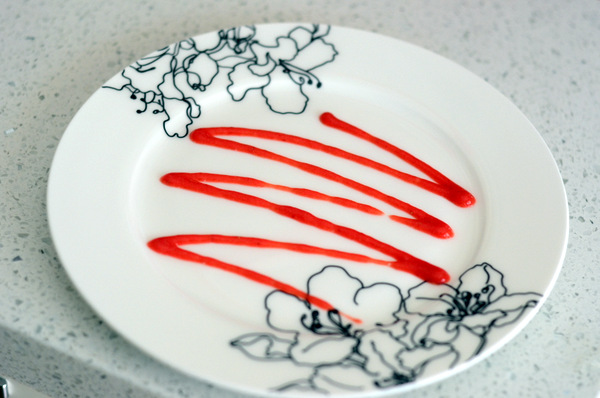 The simplest design that you can make is a drizzle, where you simply create a zigzag of coulis on your plate and set your dessert on top. 
2. Dots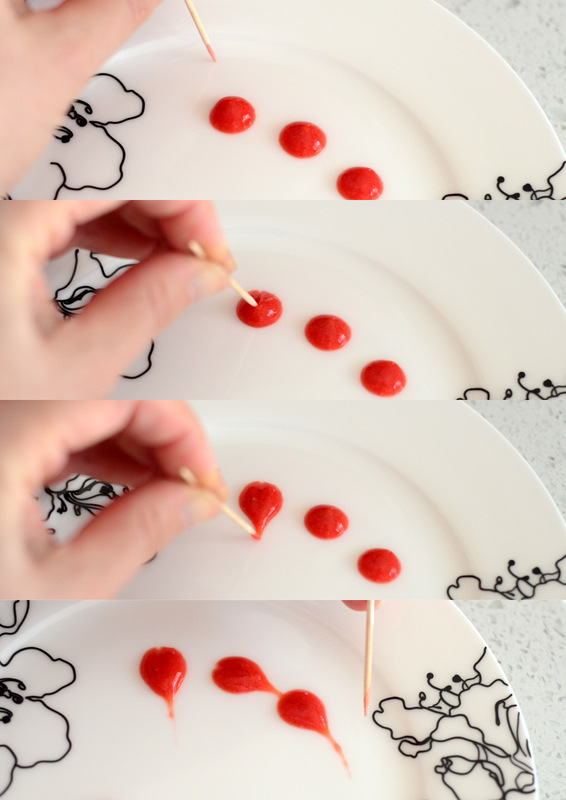 Another popular plating technique involves drawing simple dots of color on your plate, as pictured at the top of this post, or use a toothpick to turn those dots into more complex designs.
3. Alternating colors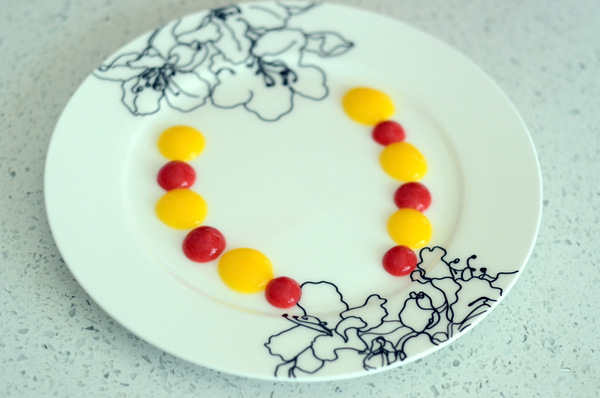 You can alternate colors to get a more vibrant pattern, too! In the example below, I alternated dots of both mango and strawberry coulis to create a pattern that will perfectly frame any dessert.
4. Swoosh

One of the most unforgettable designs you can make with your coulis is a swoosh. This is the signature mark found on plated desserts at restaurants all across the country. It's fun to make, pretty to look at and provides a generous amount of sauce for a dessert. 
To make the swoosh, simply place a generous dollop of sauce on the side of your plate. Place the back of a spoon in the center of the fruit coulis circle, then quickly drag it through the sauce, lifting as you go. You'll end up with a shape that looks like a professional pastry chef did it!
You might also enjoy our 10 tips for plating restaurant-style desserts.