Freshness and winter don't seem to come hand and hand, which is the very reason why I love coming up with salads like the one I have for you today. To eat fresh and healthy in the season of creamy sauces, rich braises and melted cheese is just the creative challenge that I adore.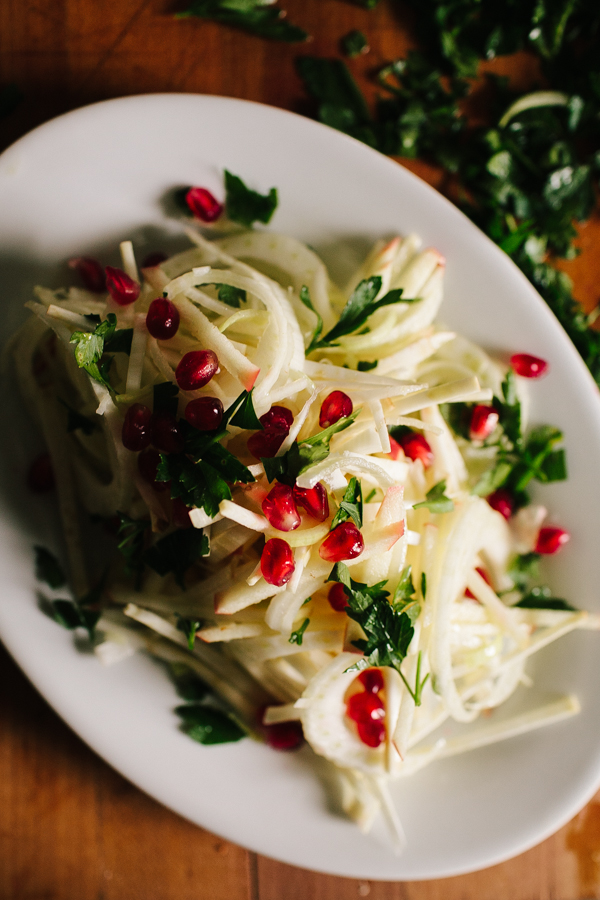 Many of winter's vegetables can be consumed raw and actually have great flavor that doesn't need long cooking times or loads of cream to coax out. Have you ever had celeriac raw? It's the root of celery plant and tastes faintly of celery with a bit more nuttiness and depth. Many people roast it or use it in a mash, but here I shave it thin then slice it into little matchsticks and serve along with tart apples, thinly sliced leeks, fennel, a bit of sharp cheddar (which is optional) and pomegranate seeds. The salad is simply dressed with fresh lemon and great quality olive oil.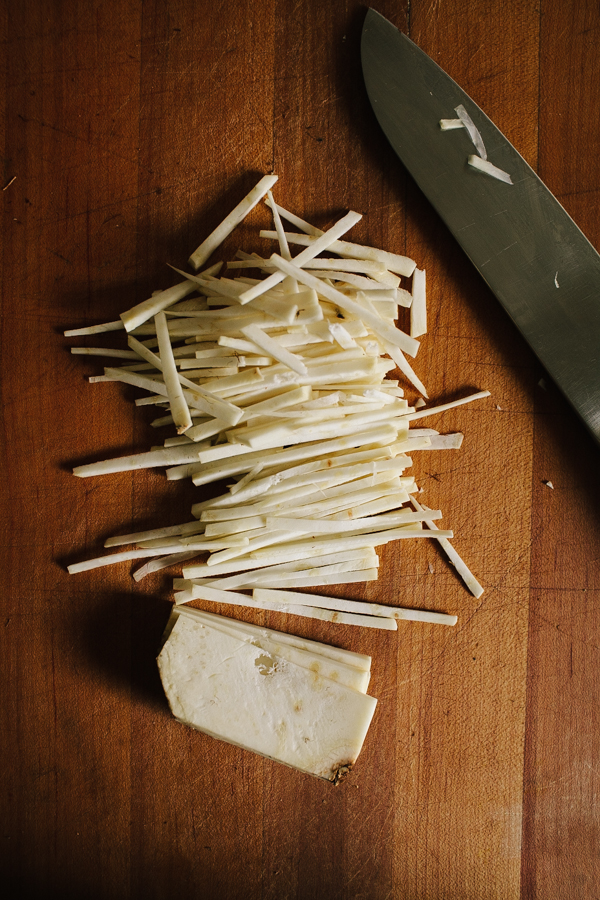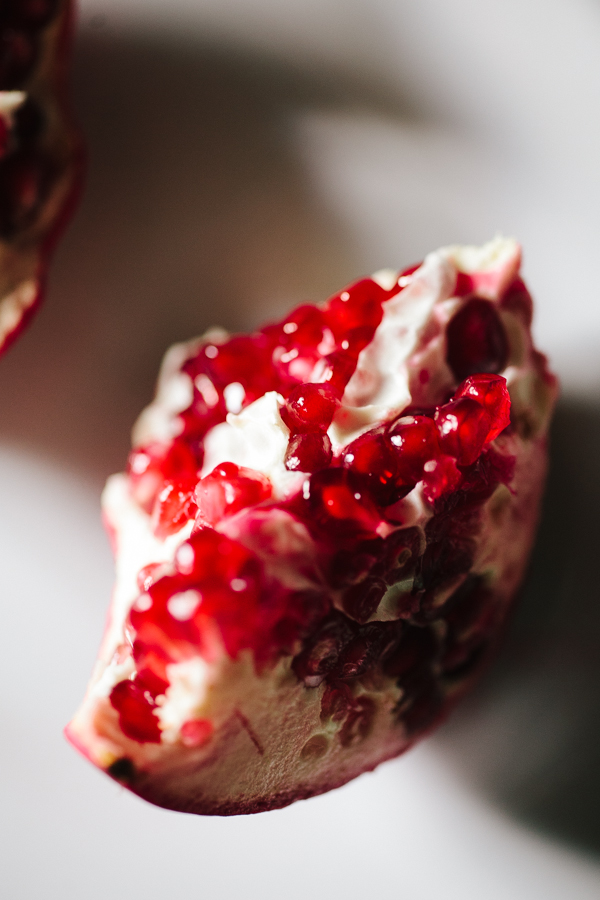 This salad made it to both Thanksgiving feasts we has this past year as I knew its freshness and healthfulness would be a welcome reprieve to some of my holiday favorites.
Unlike most salads, this one keeps quite nicely. So make up a big batch then have it for the entire week. Serve alongside classic roast chicken or salmon.
Who says winter has to be heavy, creamy and rich? This salad begs to differ.
Fresh Winter Salad Recipe
from Date Night In
Serves 2
Ingredients:
1 tablespoon freshly squeezed lemon juice
1⁄2 teaspoon kosher salt
1 1⁄2 tablespoons extra-virgin olive oil
2 ounces / 60 g celeriac, peeled and cut into matchsticks (about 3⁄4 cup)
1⁄2 tart apple, cut into matchsticks (about 3⁄4 cup)
1⁄4 fennel bulb, thinly sliced (about 1⁄2 cup)
1⁄2 small leek, thinly sliced (white and light green parts) (about 1⁄4 cup)
2 ounces / 60 g aged white Cheddar (such as Beecher's Flagship), cut into matchsticks (about 1⁄2 cup)
1⁄4 cup / 10 g pomegranate seeds
Flake salt, for finishing
Freshly ground black pepper, for finishing
A note on cutting the vegetables for this salad: A mandolin is the best tool for the job. Of course you could use a very sharp knife, but if you are looking for an excuse to add a new kitchen toy to your repertoire a mandolin is a very good choice. In my own kitchen, where space is limited and I stay away from unnecessary tools, I'm very happy to have a mandolin. I reach for it again and again.
Directions:
In a large bowl, whisk together the lemon juice, salt and olive oil. Add the celeriac, apple, fennel, leek and cheddar. (I use a mandolin to make easy work of cutting the apple and celeriac into matchsticks.) Toss well to combine. Transfer to a serving dish and finish with pomegranate seeds, flake salt and freshly ground black pepper.
The salad can be made 4 to 6 hours ahead and stored, covered, in the refrigerator.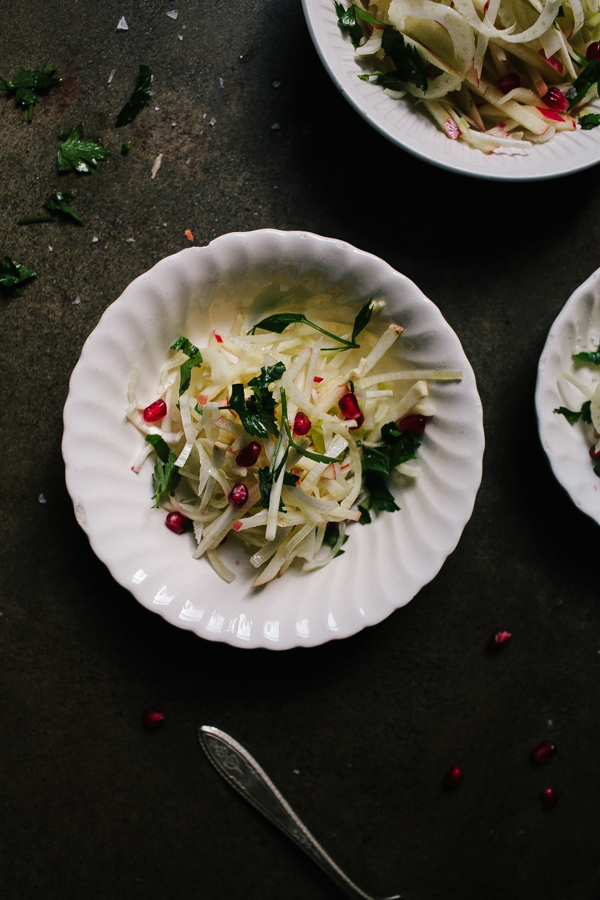 Need more ideas on how to use this season's produce? Check out my Winter Produce Guide for introduction to perhaps some new to you ingredients and ideas on how to serve them.