One of the things we like most about you? You're always pushing yourself to be better. Whether you want to try out professional yarn dyeing at home or explore creative quilting with rulers, this week's newest classes have something to help you get better at what you love. Read on for more.
New classes to fuel your creative expression
Creative Quilting With Rulers: More Techniques & Motifs
Unlock amazing quilting possibilities using straightforward ruler strategies! Popular instructor Amy Johnson shows you how to combine simple tools and techniques to achieve beautiful results on your home machine.
Know Your Multi-Needle Embroidery Machine
Want to make sense of your multi-needle embroidery machine? This video class acts as a visual manual for setting up your machine, using key features and stitching your first design.
Essential Skills for Circular Knitting
Open up your knitting to cowls, headbands, socks, gloves and more with tips for working in the round. Knitwear designer Pam Powers guides you through the steps to take circular projects from start to finish.
Professional Yarn Dyeing at Home
Your search for the perfect color yarn is over. Start learning how to dye eye-catching fibers at home with our online video class by expert dyer Sarah Eyre.
Reading & Understanding Crochet Patterns
Gain the confidence to tackle any crochet project by learning how to read and understand all the terms, directions and symbols! Get these pattern tips from a pro crochet designer and start expanding your project possibilities.
Asian Noodle Essentials: Pad Thai, Ramen & More
Make Asian noodle dishes at home for faster, more flavorful alternatives to your favorite takeout spot! Learn the secrets to pad Thai, ramen and beyond.
Mix It Up! Mixed Media Step by Step
Discover creative, accessible techniques for creating gorgeous watercolor mixed media. Professional artist Lindsay Weirich walks you through three projects to try out frugal tools and unexpected mediums.
Creative iPhoneography Tips & Tricks
Take photos you'll love to share on all your social accounts using just your iPhone and a handful of editing apps! Learn how to change your phone settings, use editing apps to their full potential, flex your creative ideas and more.
Soldering Success in Every Scenario
Are tricky soldering situations holding you back from your best jewelry? Learn everything you need to know about heat sinks, heat application and more to succeed at complex connections.
Last Chance to Win Up to $100 of Bluprint Goodies!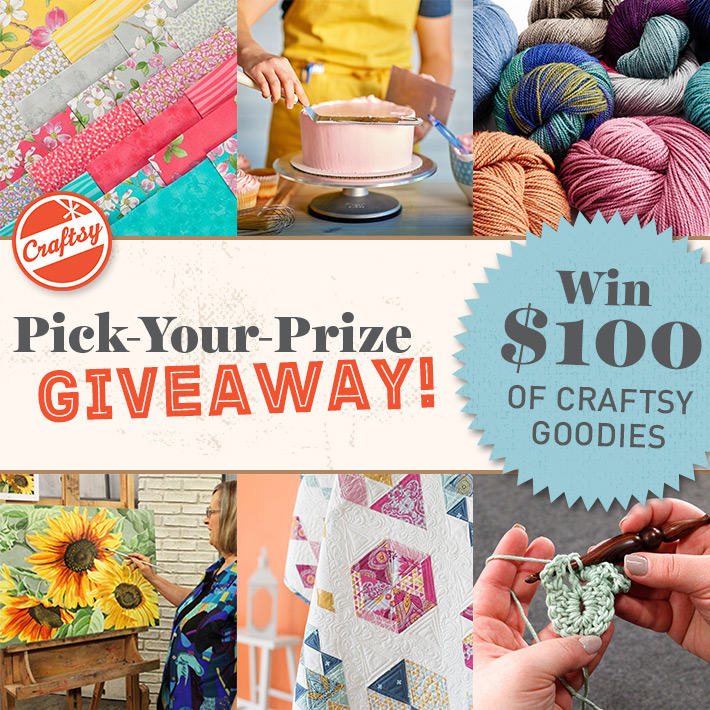 Our Pick-Your-Prize Giveaway will make you feel like a kid in a candy store! Enter for your chance to choose $100 worth of Bluprint classes, supplies and kits. Enter to Win Now »