Have you had a French eclair? If you've ever bit through the gleaming glaze and crisp exterior, past the hollow soft interior and into the sweet cream center, then I know you're hooked too. My favorite eclairs come from a local bakery in Seattle. They offer two different, yet equally delicious varieties: chocolate glazed filled with chocolate cream and coffee glazed filled with a lightly sweet coffee cream.
But I believe this popular classic French pastry deserves a bit more fanfare. Let's give them the attention the deserve by learning the history behind eclairs and then exploring how they are made.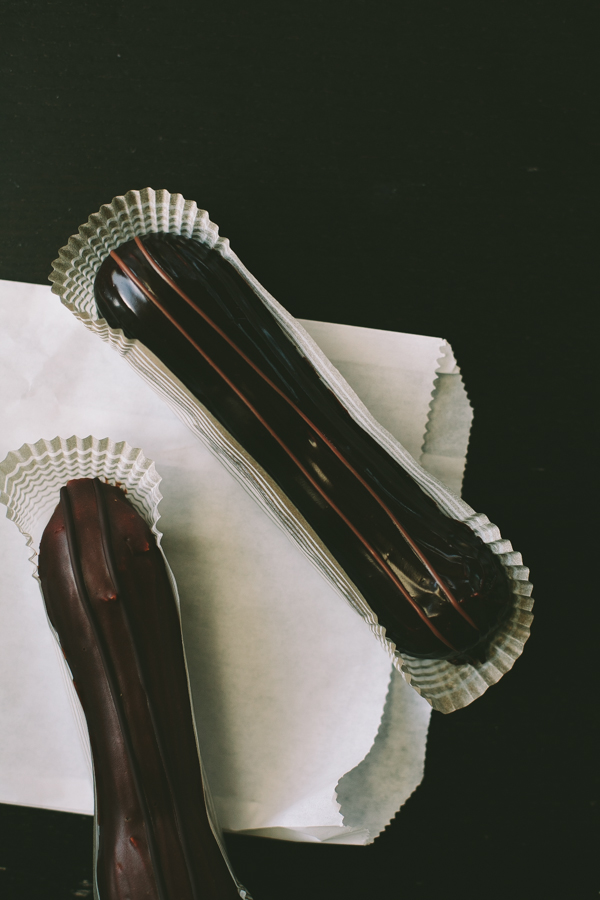 Eclairs from Honore Artisan Bakery in Seattle, WA
The delicious story of the French eclair
Marie Antonin Carême was a very well-known chef at the beginning of the 19th century. He was abandoned by his parents in Paris when he was only 8. By 14, he was already working in kitchens as a way to pay his room and board. What began as a necessary way of surviving quickly grew to become his passion.
Marie is known as one of the first to practice grande cuisine. This high-art form of cooking is elaborate and highly involved, quickly elevating him to celebrity chef status. He went on to start his own pastry shop, and later moved to London to cook for George IV.
Marie Antonin Carême married his love of food and architecture by creating beautiful structural desserts such as the Charlotte and Napoleon cake. He is believed to be the creator of the French eclair.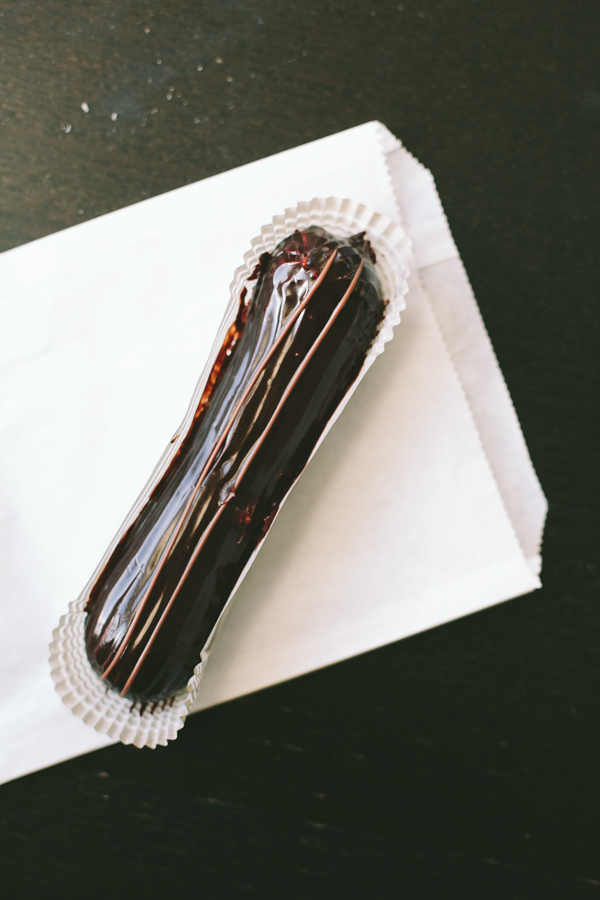 How french eclairs are made
An eclair is an elongated pastry made from choux paste; the same dough used for cream puffs and profiteroles.
Choux paste, or pâte à choux, is unlike any other pastry dough in that the flour is first cooked with milk, water and butter. Sometimes only butter and water are used. The mixture is cooked until a dough is formed and starts to coat the bottom of the pan.
[box type="shadow"]See also our post on how to make pâte à choux.[/box]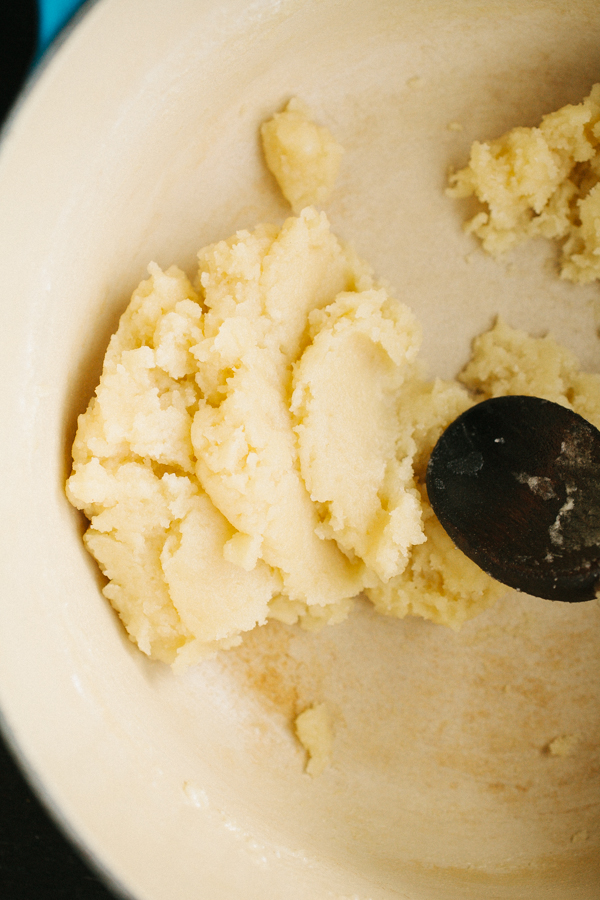 The dough is then removed from the heat and allowed to cool slightly before adding the eggs. This prevents the eggs from scrambling once they hit the hot dough.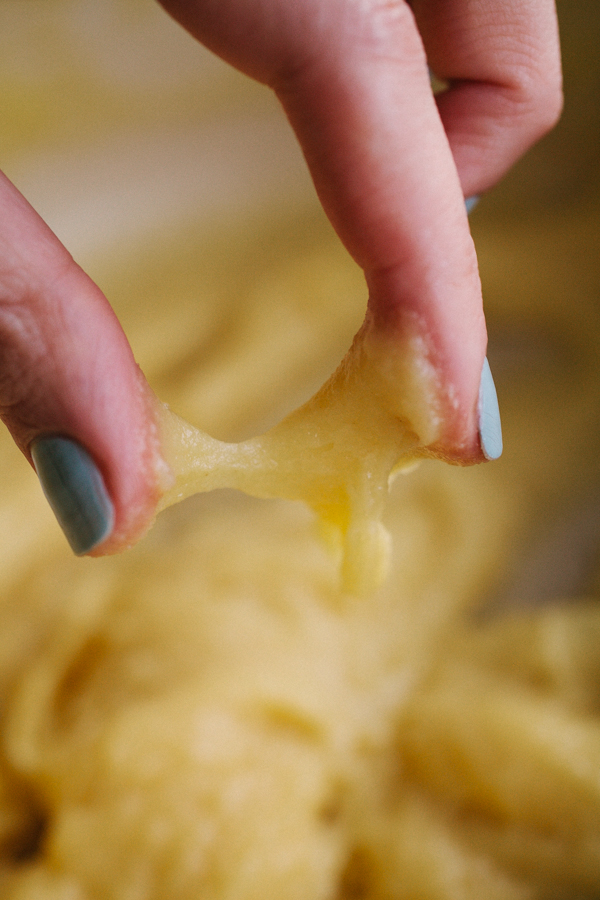 Once the eggs are added, the texture of the dough should be such that it pulls when you stretch it your fingers. It's almost the consistency of a batter but a bit stiffer. At this point the choux paste can be piped into whatever shape you need.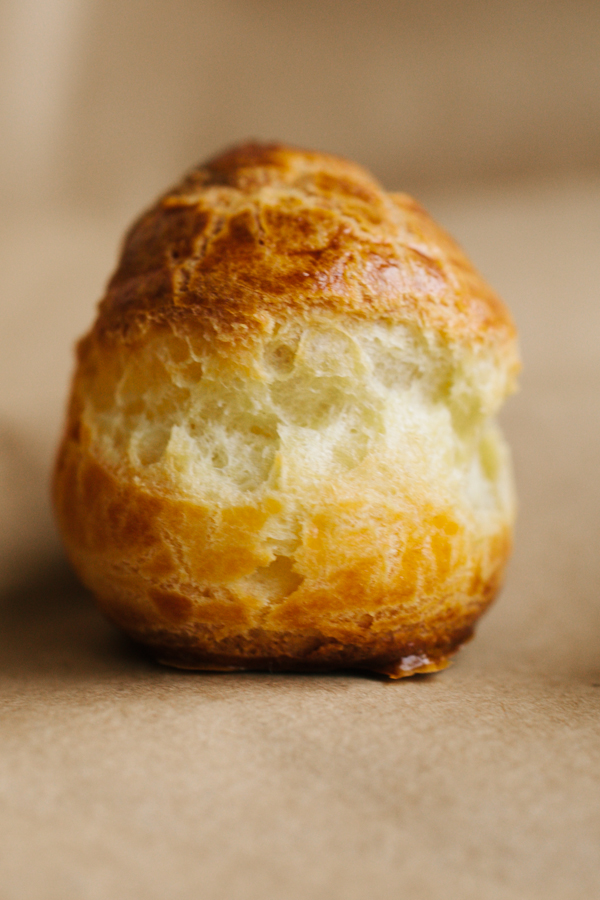 Baked puff for a cream puff of profiterole 
The exterior is lightly golden and crisp while the interior is soft and nearly hollow. Most commonly, the inside is filled with pastry cream, whipped cream or chocolate cream. A a sweet, shiny glaze is poured over the top resulting in a crisp surface. The delicate pastry is classically finished with a straight line or two of chocolate ganache.
Trendy pastry
And this folks is only the beginning. In France, eclairs are becoming increasingly trendy, sporting new shiny coats and fluffy fillings with flavors like matcha (green tea) and lemon cream. For those looking for some creative eclair inspiration, check out David Lebovitz's post on the many eclair variations popping up all over France.
French eclairs are really quite simple to make at home. The dough freezes beautifully so you could have an eclair whenever the urge strikes.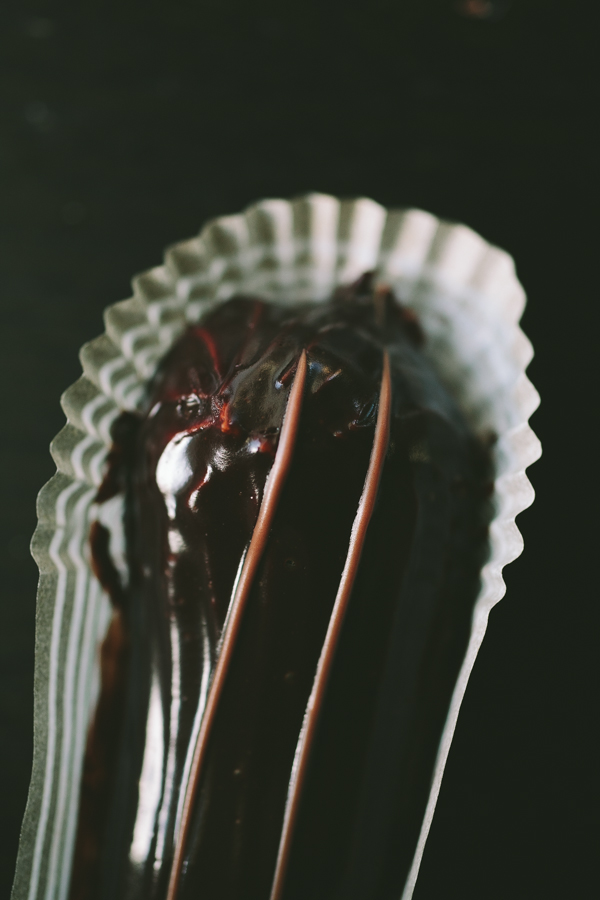 [box type="shadow"]
For a recipe and loads more information about this delicate French pastry, check out the class French Pastry Shop Classics.
[/box]
What's your favorite type of French eclair?