I like to consider myself a pretty good wire artist. I've been doing it for a LONG time (at least, for me!) — nearly 20 years since I first picked up my dad's pliers and some twist ties to try and figure it out. 
So hopefully you can believe me when I tell you that some of the BEST free wire jewelry patterns are right here on Bluprint! 
Here are a few I've curated just for you. Each of these I've downloaded and reviewed thoroughly (and ok, a couple of them I wrote, but only a COUPLE!) and I can recommend them for beginners (and even not-so-beginners) as an excellent place to explore wire jewelry techniques. I've even put them in the order I think you should do them in!
1) Basic skills
The first thing you'll need is a bit of background and some practice. With that in mind, I suggest you add these to your digital cart and get crackin'!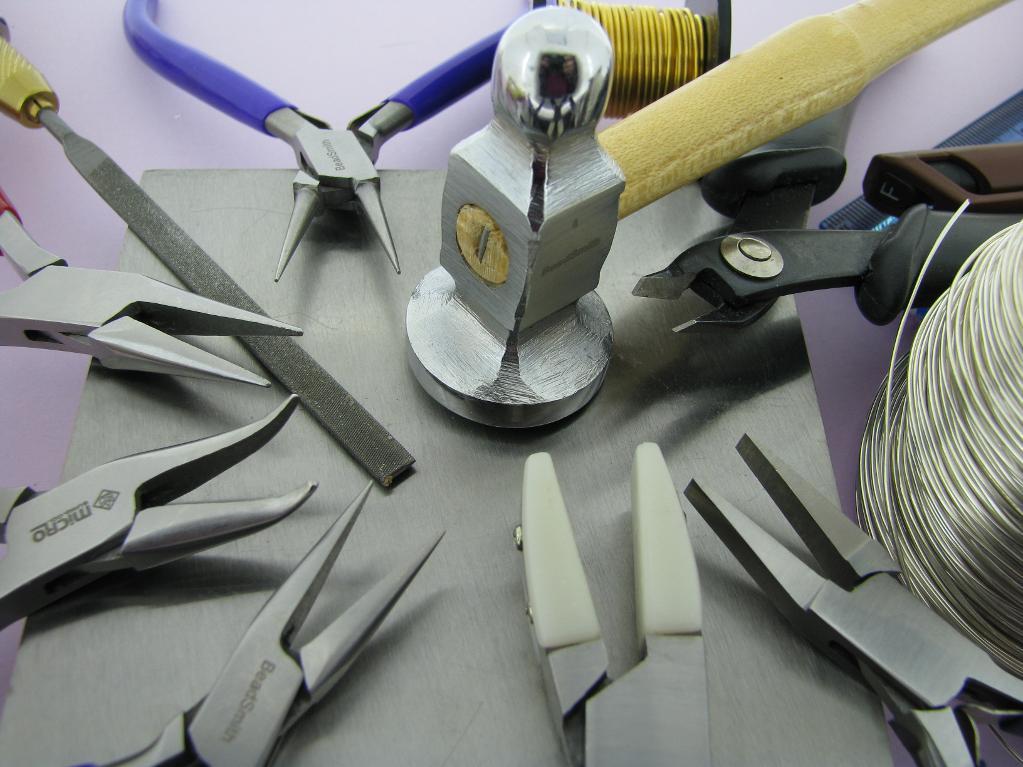 The Basic Jewelery Tools tutorial by Martine Callaghan is absolutely ESSENTIAL. It actually gave me a new idea for making loops the same size every time! Never saw it before, and I like it. It takes a lot to surprise me with wire these days, so that's impressive in a beginning tutorial. It covers all of the bases and gives you an idea of where to start with your tools and what they're for. You're gonna love this one. 

Once you've got the tools under control, these three patterns should give you an excellent place to begin, as shown above. 
My favorite part of the Twin Hearts is this advice at the beginning: "Practice the entire process in your mind first before executing the project." Visualizing works for athletes, so why not for you? If you can see it through in your mind's eye, you'll be more successful with the real thing. 
2) Pendants
Let's face it — most of you want to start wire wrapping because you've got a beautiful stone you want to wrap into a pendant, right?! Here are some of the easiest ways to do that, even if the stone doesn't have a hole in it.

3) Chain
Once you've got the pendants, you may as well make something to put them on, right? Even the one meant for a bracelet could be adapted to a necklace. These are a beautiful way to use up scraps if you're using precious wire like sterling, argentium, or gold. 

Figure Of 8 Chain from Abby Hook
Beaded Hoop Link Bracelet from Gailavira Tutorials
Old Fashioned Chain from MyWiredImagination
4) Earrings
I like a good pair of wire earrings. These free wire earring patterns give you the basic ideas behind symmetry and wire danglies for your ears, and can start bringing your work into a more sophisticated arena. 

5) And one advanced…
…very advanced. It's my own pattern and it's not for the faint of heart but it is FREE! It's an example from my book, Freeform Wire Art Jewelry, and it was going to be a second advanced project at the end of the book but we cut it instead. I'll just leave this here…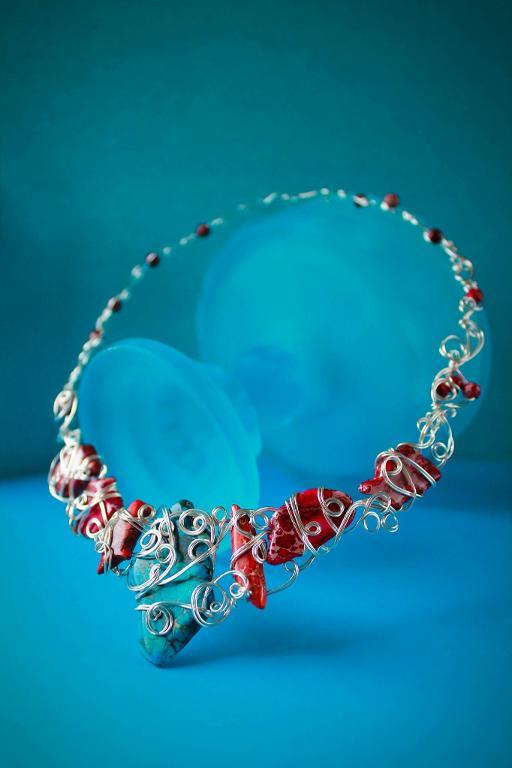 Freeform Statement Necklace by yours truly at Gayle Bird Designs
Tips for finding your own free wire jewelry patterns:
These are just MY favorite free wire jewelry patterns. When you're searching for more, you want to look for patterns with clear photos and concise instructions. The best instructions begin with a verb like Place or Grasp or Bend. Other signs of good patterns are plenty of explanation for why steps are relevant or important, and a variety of finished products shown (this helps prove that it really is re-producible). 
But no matter what you choose — you can totally do this — I promise!