Don't let summer vacation pass you by without taking some time off. Let your wallet take a vacation with fun free patterns, perfectly fit for fueling your next tip or summer holiday. From knit crayon holders for car friendly coloring or a jelly roll quilt that takes you on a roundabout fabric road trip, these patterns are just the holiday you've been waiting for!
Find free travel patterns for you next adventure.
Free blanket quilting pattern
Go on an appliqué expedition with this fanciful road trip-themed pattern from Bluprint member and RJR Fabrics designer Stephanie Marie Designs. The finished project measures in at 68″ x 74″. But, like all good road trips, the real fun will be in the journey of making this fantastic jelly roll design.
[one_half_last]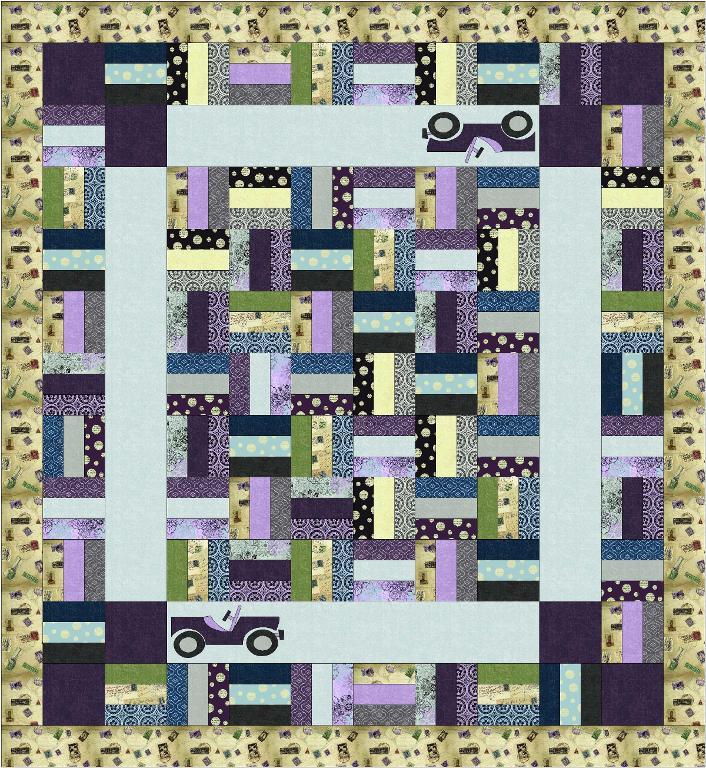 [/one_half_last]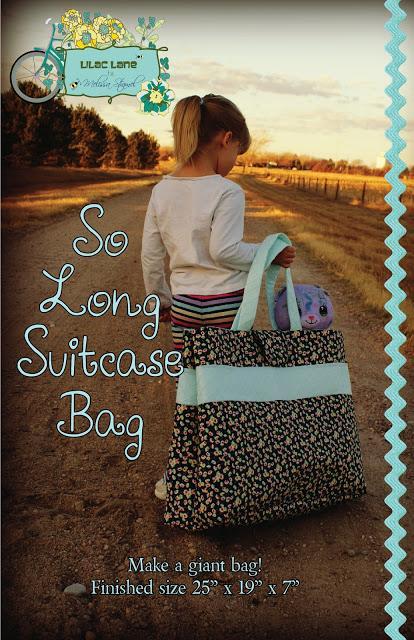 [one_half_last]
Free luggage bag sewing pattern
Say so long to tired duffel bags, make the So Long Suitcase Bag instead! This ginormous bag from Bluprint pattern designer Lilac Lane was designed as the ultimate weekend suitcase yet would also make a wonderful going-away present for a college-bound young lady!
Get the FREE So Long Suitcase Bag pattern here.
[/one_half_last]
Free coloring organizer knitting pattern
Dash off with a colorful knit roll-up case for coloring on the go! Use this clever design from Bluprint member TanisKnits for storing crayons and markers to keep little ones hands occupied on long trips. Or knit up a few, using others to store loose purse items, like small makeup brushes and readers, for simplified travel organization.
[one_half_last]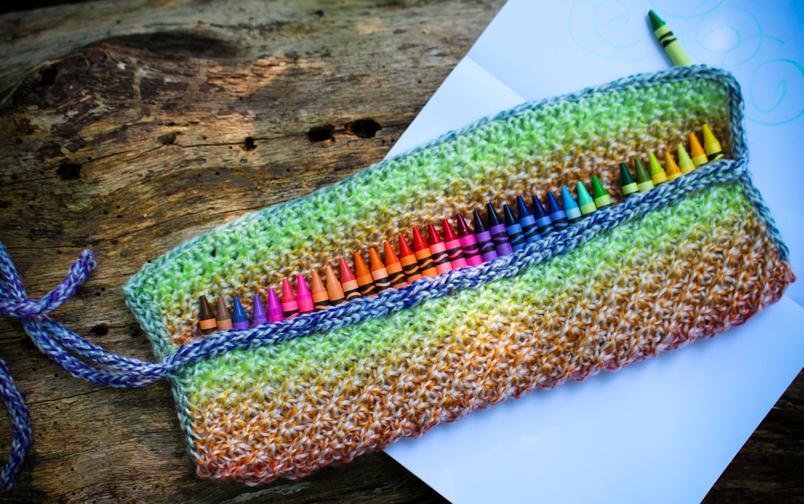 [/one_half_last]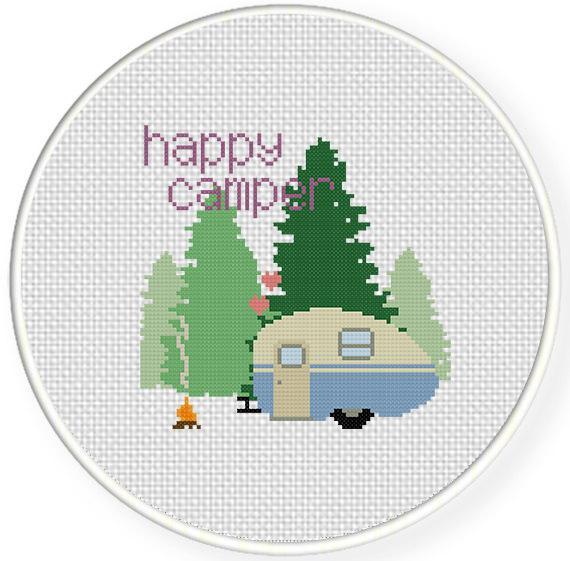 [one_half_last]
Free cross-stitch camper pattern
Hit the trails! This camping cross-stitch from Bluprint embroidery designer teamembro is like a breath of fresh air, plus a touch of nostalgia. This adorable hand-stitched design features a too-cute trailer and the tiniest campfire, sure to please any outdoor enthusiast.
Get the FREE Happy Camper Cross Stitch pattern here.
[/one_half_last]
Free friendship bracelet pattern
Take your jewelry-making passion on the go with a simple bracelet design. This pattern from Bluprint member Googoocreations is not only easy for travel, but is also a great way to use your leftover thread. Plus, the beginner-friendly design is ideal for introducing kids to the world of jewelry making while keeping them occupied during a vacation or road trip!
Get the FREE Blake – Knotted Friendship Bracelet pattern here.
[one_half_last]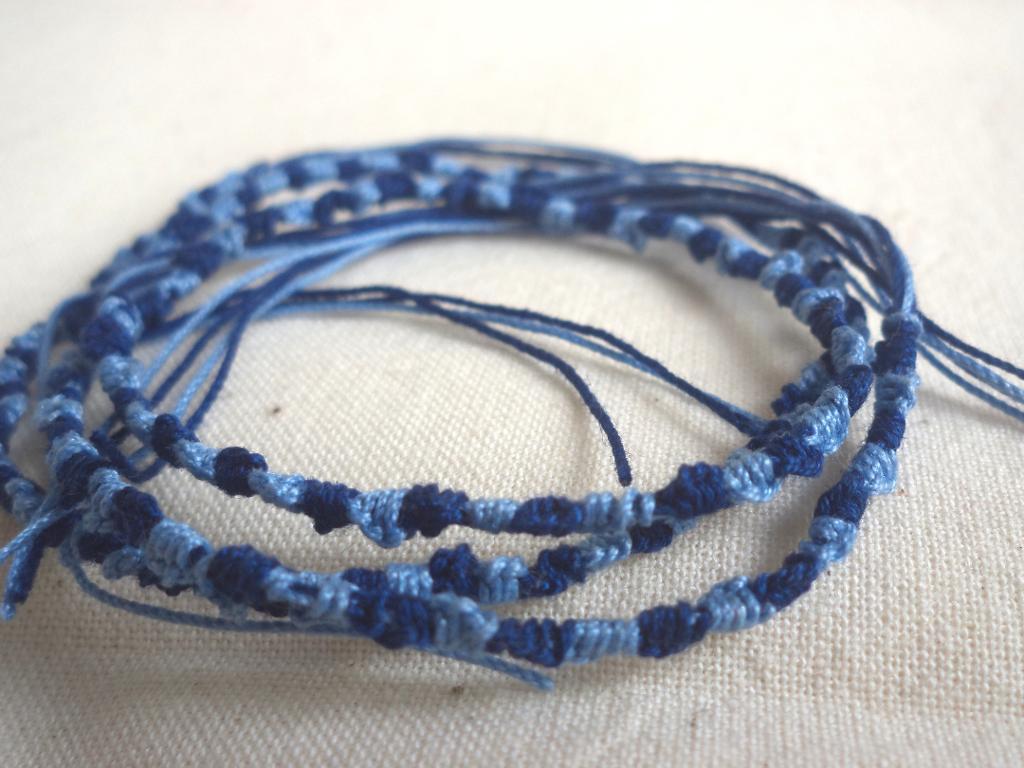 [/one_half_last]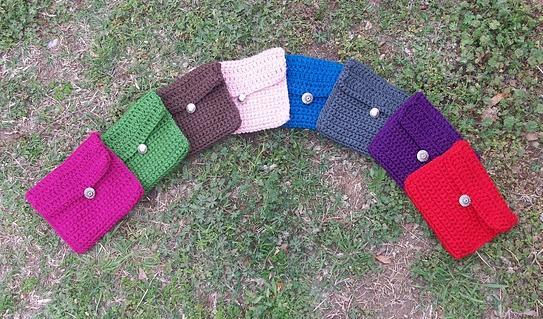 [one_half_last]
Free crocheted makeup pattern
This crochet pattern is sure to hook you up with the prettiest travel-size makeup bag around! Bluprint designer LoopLeighLoops created this swift and sweet project for travel or to give as gifts. It's also the perfect day trip project for your crochet hook!
Get the FREE Travel-Size Makeup Bag pattern here.
[/one_half_last]
Free pop-out paper crafts pattern
Say bon voyage to 2-D cards! Add this lovely luggage paper crafts Kirigami pattern from Bluprint member Capucine_o to your collect for a fun travel-themed 3-D design.  You can even make a bunch to send instead of postcards while you travel for a personalized letter that's fun to give and receive!
[one_half_last]
[/one_half_last]
[box type="shadow"]
Find more FREE fun from the Bluprint Blog!
Don't let any great free pattern features pass you by! Subscribe to the Bluprint blog to discover fabulous free pattern roundups arrive in your inbox each Friday. PLUS, you'll be some of the first to find out about new class discounts, book giveaways, free downloadable resources and more!
Subscribe here for free FUN >>
[/box]
Where will you travel with your free patterns this August?