Summertime is the best: School's out, the weather's warm, the smell of cookouts wafts in through open windows and there always seems to be a bit of sand between your toes. Ready to kick your summer relaxation up a notch? Add some quilting to the mix! These free summer quilt blocks are just the inspiration you'll need to jumpstart your sewing.
Spice up your summer with these seven FREE quilt blocks and patterns!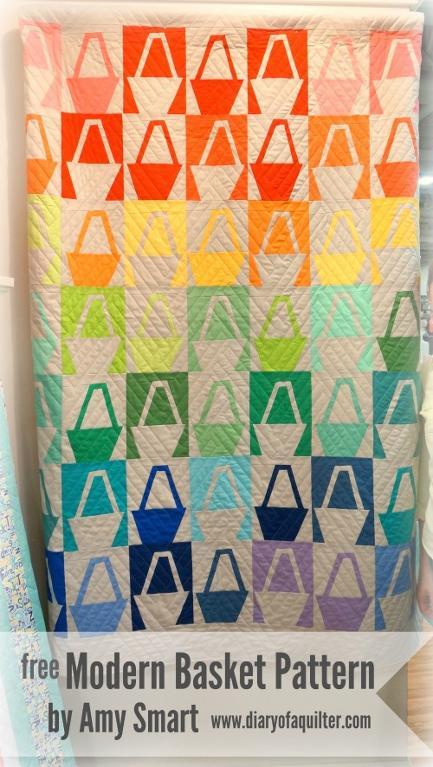 Photo via Craftsy member Amy Smart
1. Modern Baskets
This summer quilt block pattern reminds me of picnics, flowers and berry picking — all trademarks of a summer well spent. Using a time-saving "stack and slice" method, these blocks come together quickly. Follow a variegated rainbow motif like the photo, incorporate fun graphic prints or go monochromatic! Great for using up fat quarters.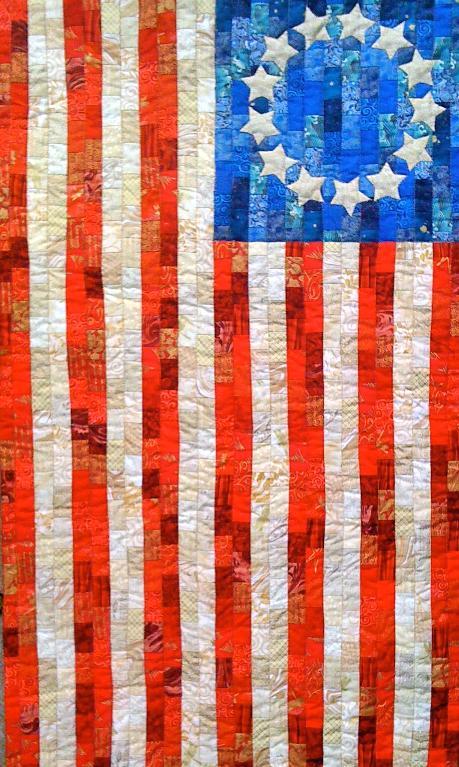 Photo by Craftsy member devoutqui8421894
2. Betsy Ross Flag
With three patriotic holidays in the U.S. from May to September, red-white-and-blue quilts can certainly get a lot of use! If you have lots of small scraps, the Betsy Ross Flag pattern is a perfect use for them. This traditional pattern gets a fresh boost from using low-volume prints, and I love the perfect circle of stars in the square.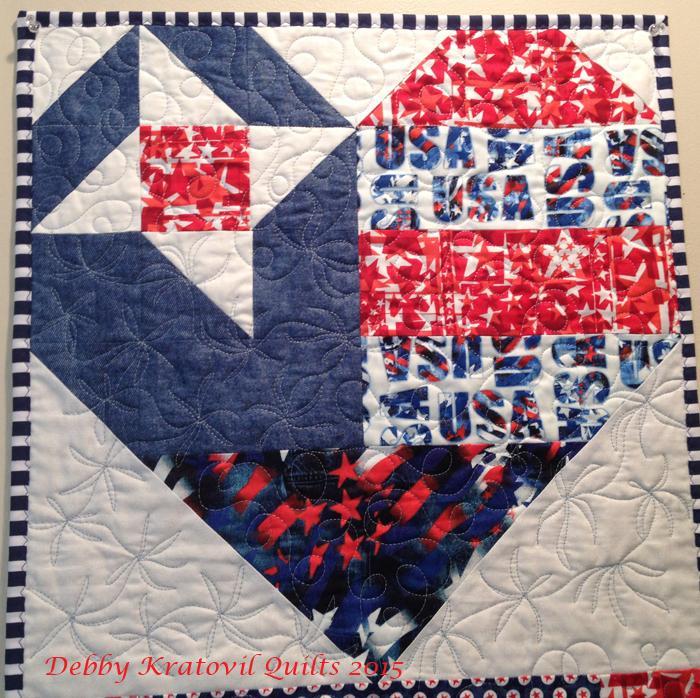 Photo via Craftsy member DebbyKratovilQuilts
3. Hey, Hey USA
For a more whimsical approach to the Fourth of July, try the Hey, Hey USA quilt blocks. This simple mini-quilt is perfect as a wall hanging, and it offers a fresh perspective on stars and stripes. Bonus: the pattern includes two other patriotic quilt blocks as well!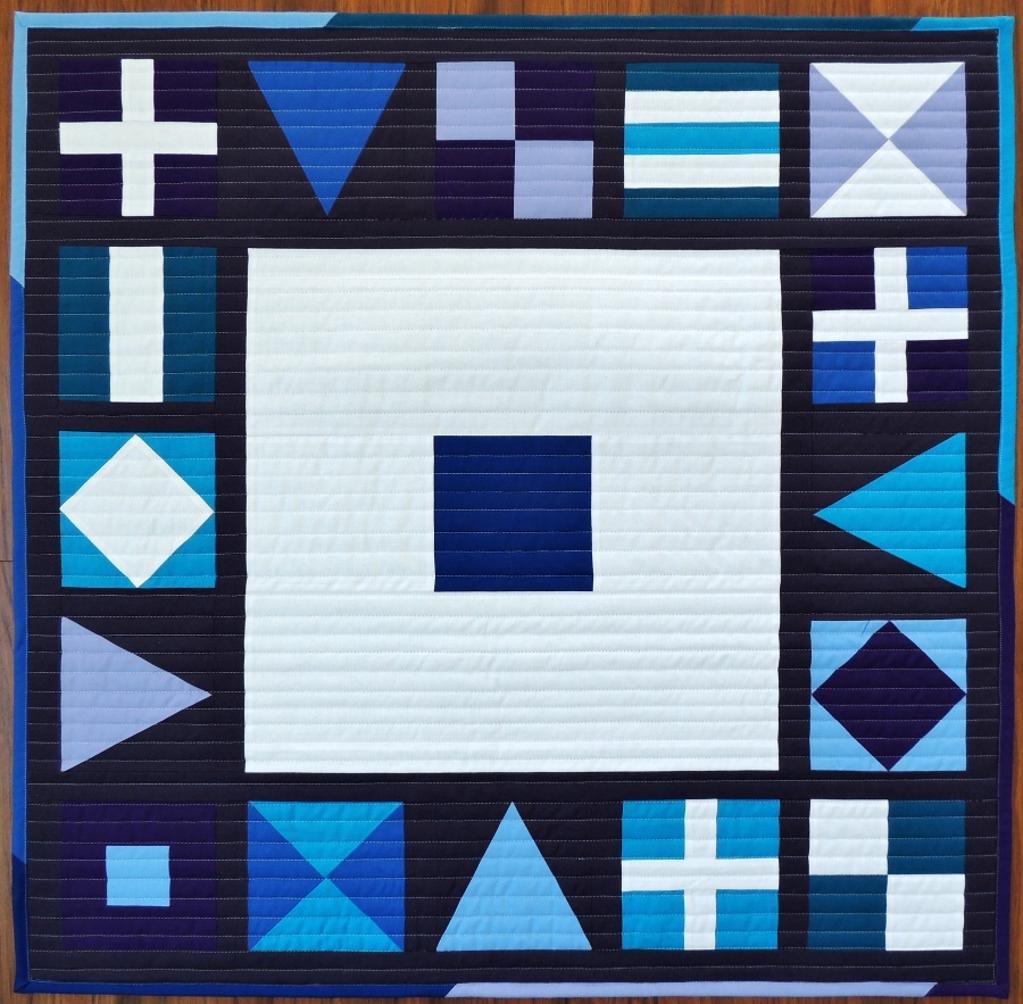 Photo via Craftsy member Quilting JetGirl
4. Nautical Mini Quilt
What's not to love about this Nautical Mini Quilt? It's so perfectly summery, with the different shades of blue and the simple, nautical quilt blocks throughout. Perfect as a baby quilt or as a gift for the sailing enthusiast (or active duty/veteran sailor) in your life. For a modern touch, vary your binding colors as shown in the photo.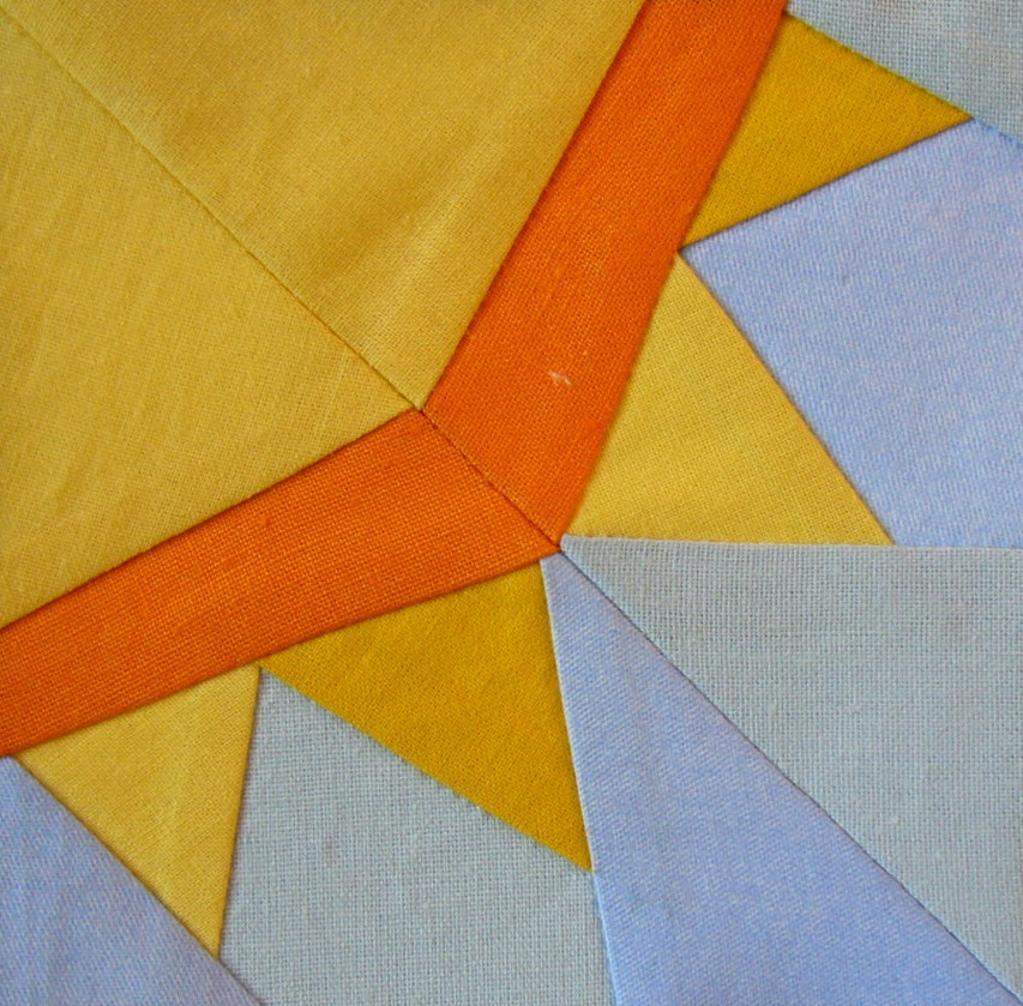 Photo via Craftsy member 3patch
5. Sun Paper-Piecing Quilt Block
This summery Sun Paper Piecing Quilt Block is the perfect way to brighten your day. A great pattern for intermediate paper piecers, it incorporates different shades of blue to highlight the sun's rays. At 4″, the block is small on its own, but it's offered as part of a free beach-theme quilt or would be great as a coaster underneath some iced tea or lemonade.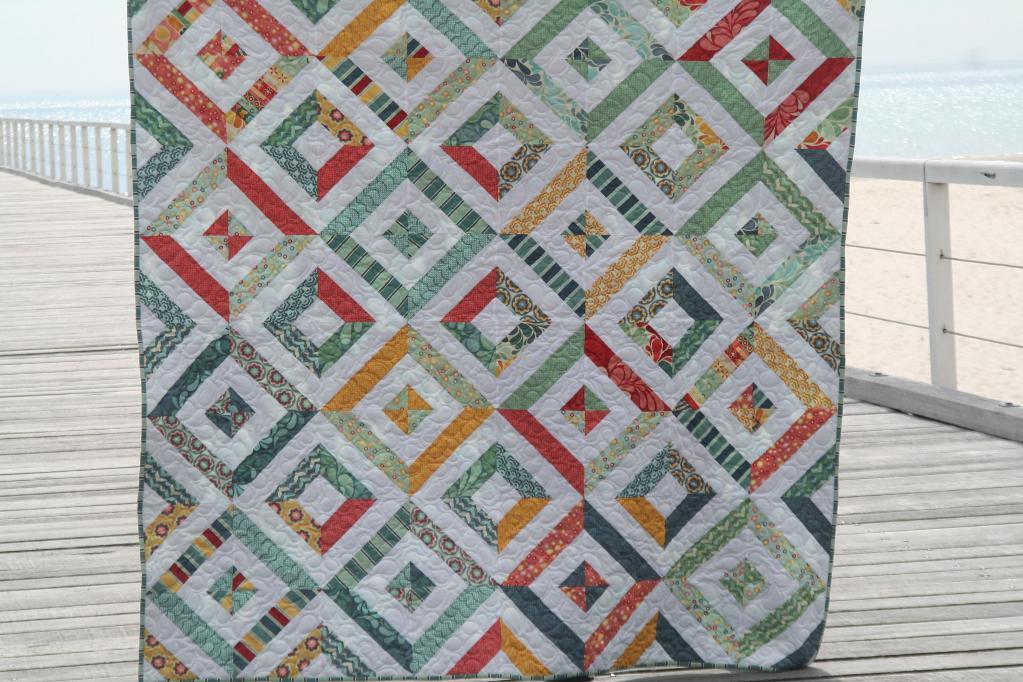 Photo via Craftsy member Shontelle
6. Summer at the Beach Quilt
The Summer at the Beach quilt block is simple enough for beginners, but look at the beautiful quilt it produces! Use bright prints to create visual contrast and punch up the summer theme, and then consider backing the quilt with oilcloth or vinyl for a perfect beach blanket. Perfect for strips or fabric scraps!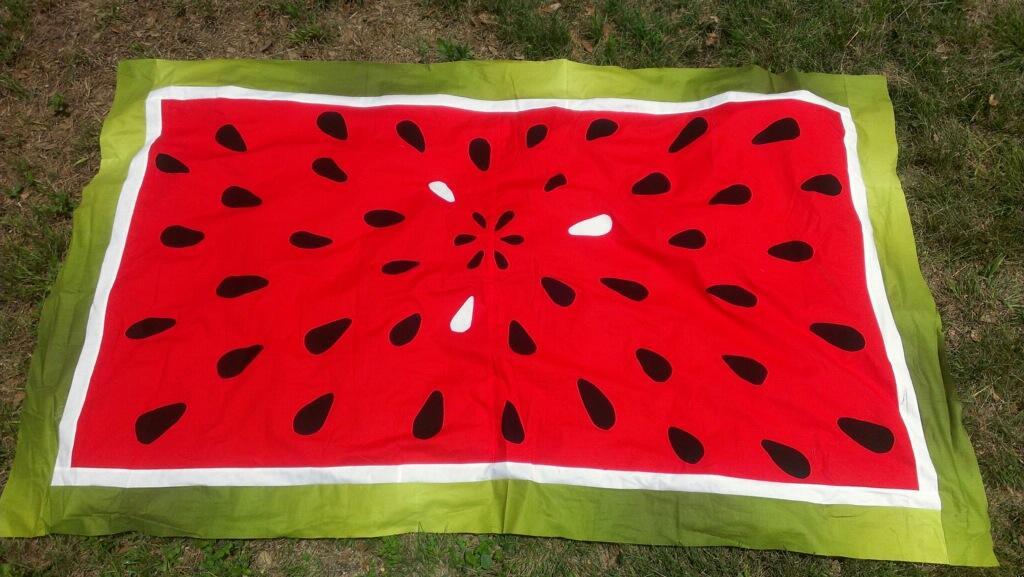 Photo via Craftsy member MissPrissQuilts
7. Watermelon Feast
Last but not least, look at this fun and sweet take on a watermelon! The best part of summer, in my opinion, the juiciness of a July watermelon is not to be underrated. The Watermelon Feast quilt is also a perfect picnic-blanket size, and it uses fusible web and a straight stitch to attach the seeds: no complicated appliqué techniques!