Toddlers, like babies, often go through several outfit changes in a day. Be prepared for whatever comes your way — spills, dirt, potty accidents or even a change in the weather — with this collection of 12 FREE sewing patterns for toddlers that you can download and sew!
Photo via 12Delia Creates
1. Toddler Ear Flap Hat
Whip up this stylish and functional toddler ear flap hat during nap time with just a ¼ yard of fleece fabric and a ¼ yard of sherpa or faux fur for the lining. You'll be amazed at how easy this is to sew!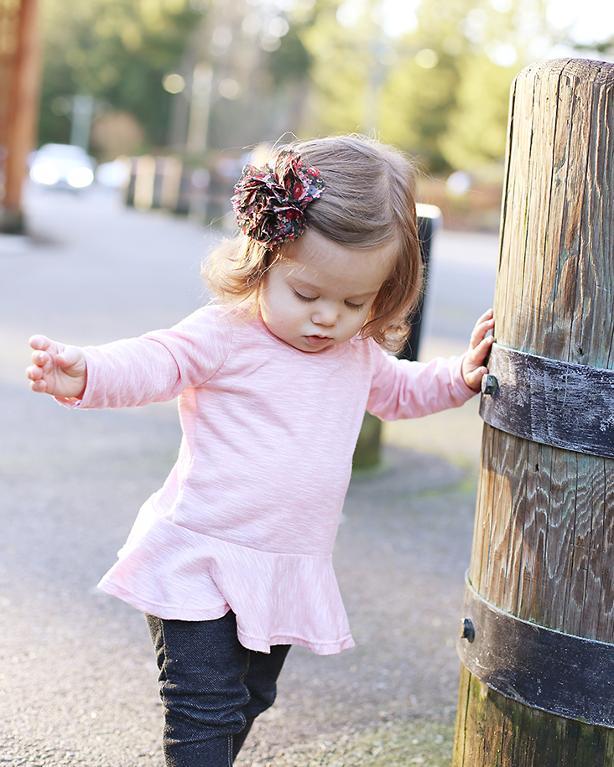 Photo via Sew Much Ado
2. Girl's Peplum Top (Sizes 12 months – 18 months)
Peplum tops make any little girl look even more precious! Sew up several of these simple knit tops to pair with leggings, jeans or shorts for a quick, on-the-go look. When your little girl wears this, she is guaranteed to receive a compliment or twenty.
Get the pattern »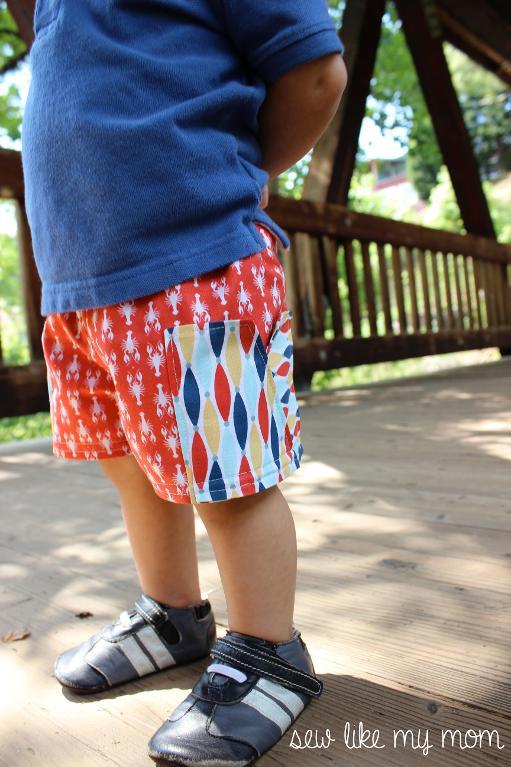 Photo via Sew Like My Mom
3. Boy's or Girl's Sycamore Shorts
One of my personal favorite patterns for kids, the Sycamore Shorts, come in wide range of sizes to fit a baby or a big kid. This pattern even offers two pocket styles, making this design ideal for a boy or a girl. I've made a few of these for my daughter, and they are such a quick sew and a great fit!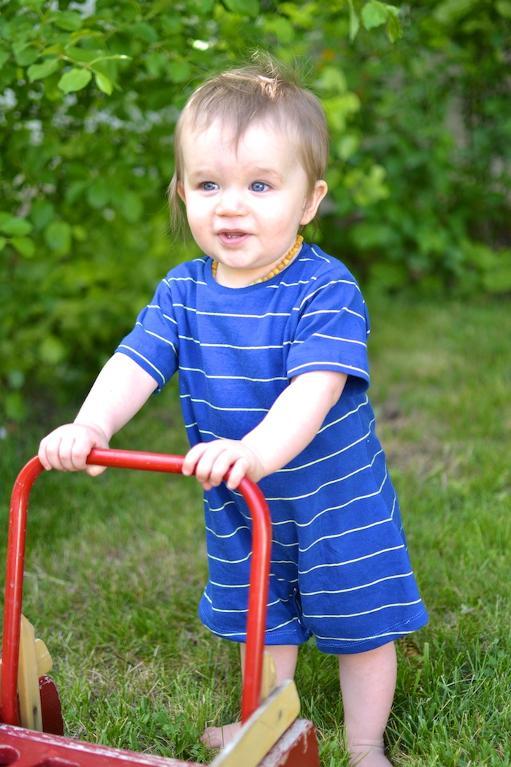 Photo via If Only Designs
4. Simple Summer Romper
This great summer T-shirt romper pattern requires a mere ½ yard of knit fabric plus some scraps of ribbed knit for the binding. Reuse an old adult-size T-shirt with a fun graphic or print to create some fashionable duds for your little guy or gal! 
Get the pattern »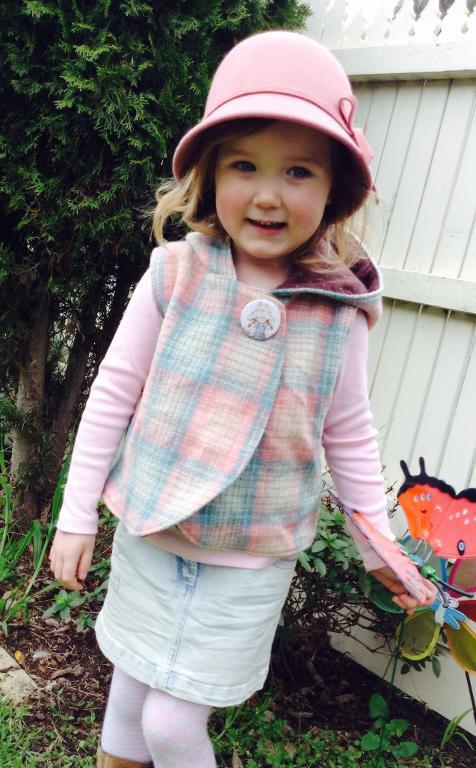 Photo via Little Kiwis
5. Woolen Vest
This fashionable, hooded vest is definitely on my to-do list for my little girl! Sew this in wool for colder weather or quilting cotton for a chilly day to keep your child warm while he or she plays outdoors.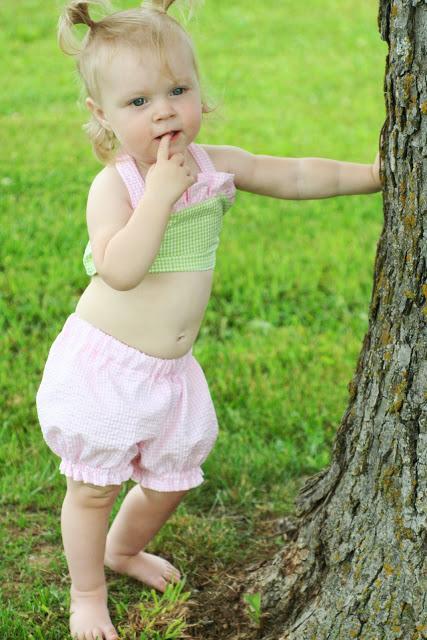 Photo via Sewing Mama RaeAnna
6. Sweet & Simple Bloomers
The name says it all! Sweet and simple bloomers are ideal for covering up your toddler's diaper when she wears a dress or to wear as shorts on a hot summer day.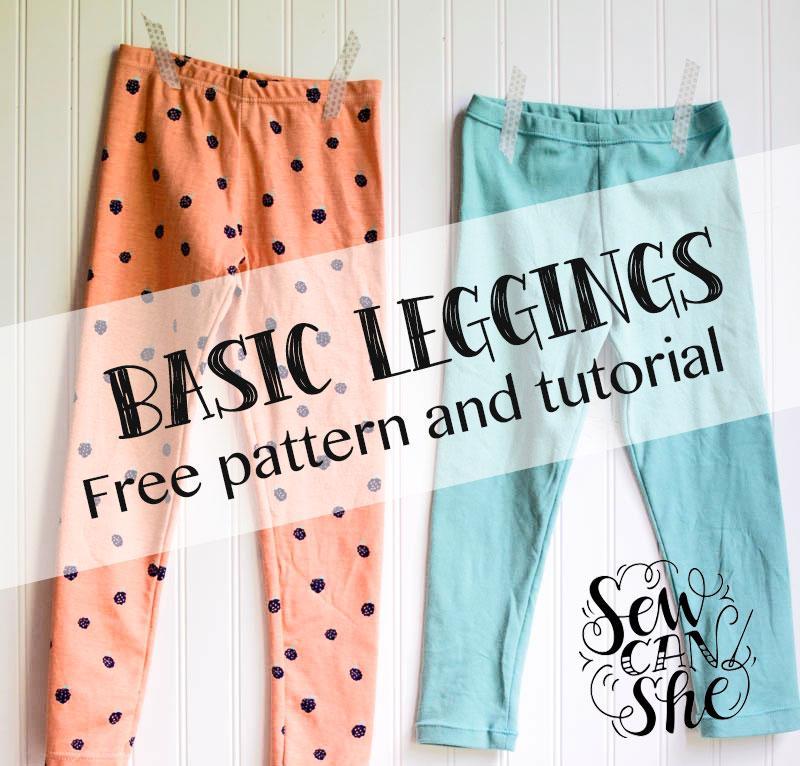 Photo via Sew Can She
7. Basic Leggings for Girls
In my opinion, you can never have too many knit leggings for girls! You'll use this basic leggings pattern over and over again each year, especially since it includes such a wide range of sizes for toddlers to tweens! Leggings are ideal to wear under skirts or with a T-shirt or tunic. They are so comfy that your little girl will never want to take them off!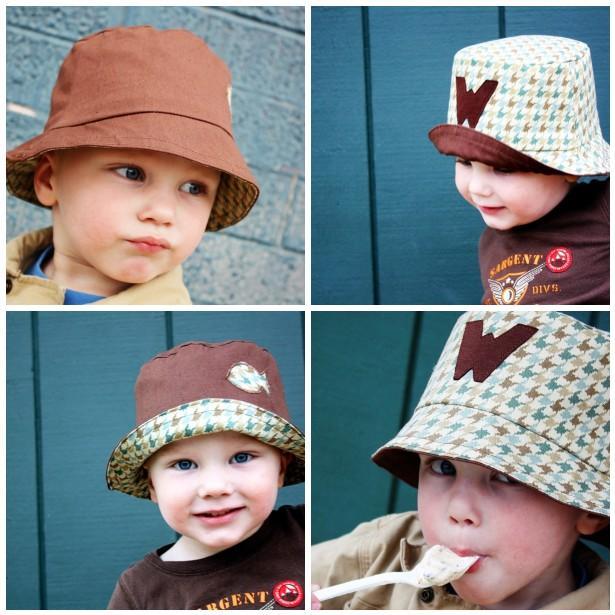 Photo via Sew Much Ado
8. Toddler Bucket Hat (Sizes 2T – 3T)
Don't toddlers look adorable in hats? This bucket hat pattern is a fun project to make a coordinating accessory for your child's wardrobe. It's reversible, too!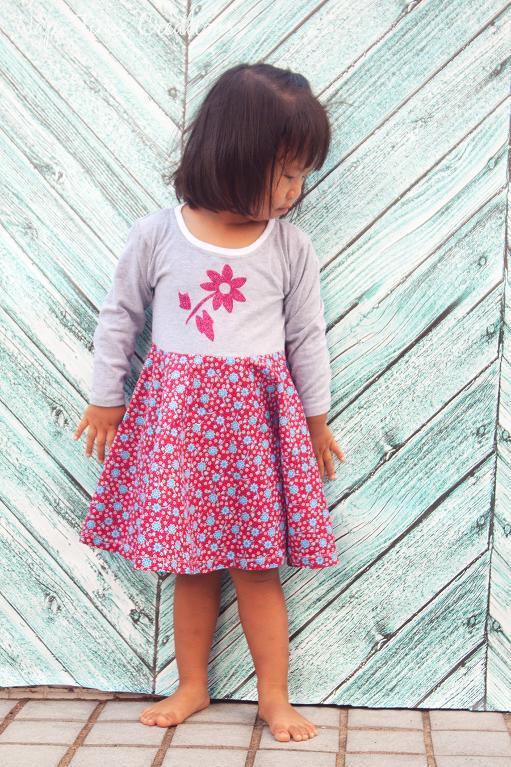 Photo via Nap Time Creations
9. T-Shirt Dress (Sizes 2 – 12)
Most little girls love T-shirt dresses, especially if they have a twirl factor like this design with a circle skirt. Made from soft, knit fabric with no closures, this T-shirt dress is an easy-on and easy-off piece of clothing great for toddlers learning to dress themselves. 
Get the pattern »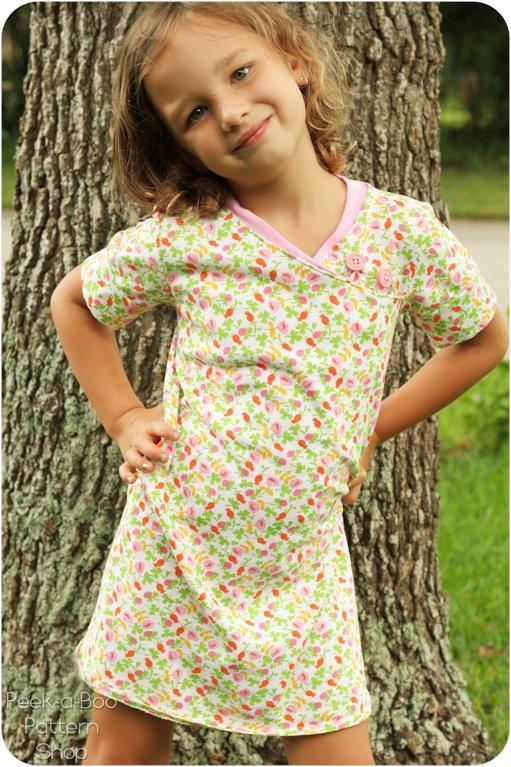 Photo via Peek-a-Boo Pattern Shop
10. Janey Jump Around Dress
This A-line style, faux-wrap dress is perfect for jumping around, as the name implies. Made from knit fabric, the Janey Jump Apround Dress offers both short- and long-sleeve options in a wide range of sizes.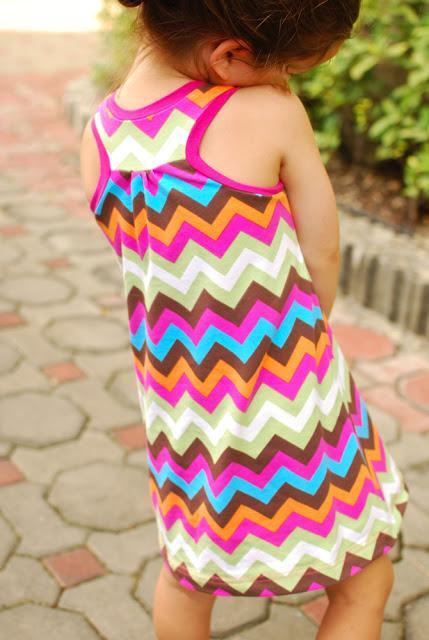 Photo via Hey June
11. Racer Back Dress
Toddler girls need lots of casual play clothes, and the Racer Back Dress pattern definitely fits that bill! Again, another knit staple piece that should be in every girl's closet!
Photo via Sweet Shop Sewing
12. Children's Pocket T-Shirt
Toddlers live in T-shirts, so why not make your child their own with this terrific T-shirt pattern? This one includes a cute pocket to add some interest.
Now you are ready to build a staple wardrobe for your toddler without ever spending a dime on a pattern!