Learning to sew? These 12 FREE sewing patterns for beginners are perfect for you (psst … want to see free sewing classes?). These straight-forward projects teach key techniques, giving you the confidence to tackle the harder projects on your sewing bucket list!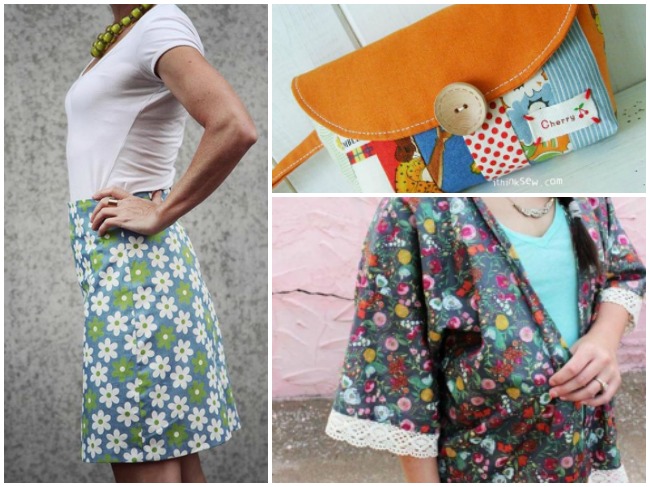 Learn new techniques with these 12 free sewing patterns for beginners!
Find free patterns for your sewing room, baskets and trays, bags and totes and clothing. (Yes, there are great free clothing patterns!) Your next on-trend beginner project is in this list of 12 — did we mention they are all free?!
Sewing room flair
Start with one of these two sewing patterns for your sewing station. In a few hours, you will have a beautiful project you can use each time you sew!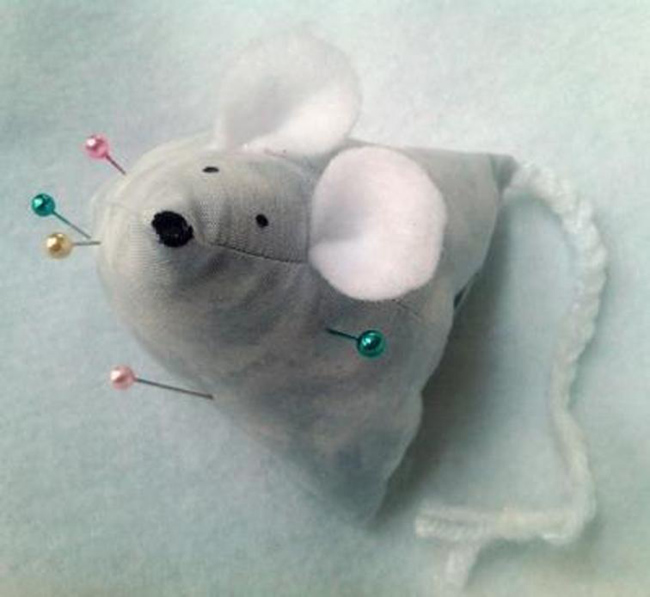 Photo via Bluprint member Get Sewing
1. Mouse or Strawberry Pin Cushion
What could be cuter than a little mouse holding your pins while peeking up at you? This pin cushion is a fun and useful project made with scraps of felt. The only technique you need to know is how to sew a straight line! Make sure you fill the pin cushion well so it's sturdy.
Get the FREE pattern »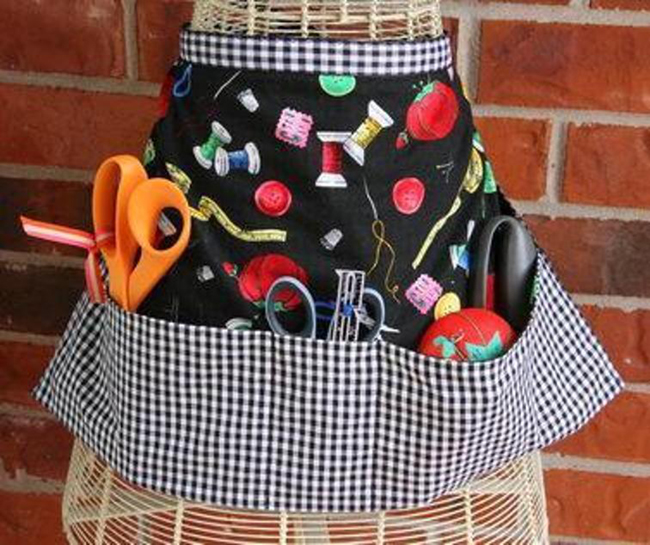 Photo via Bluprint member Get Sewing
2. Hobby Apron
Keep threads off your jeans (or if we're being honest, sweatpants) with this cute apron. Its simple design will be finished in no time, letting you get on with your next project. The customizable pockets allow you to fit your personal sewing items – or create the perfect hostess gift!
Beautiful Baskets
Organizing your personal items is easy when you sew a basket to fit your needs. Even better, you can use the perfect fabric to match your decor!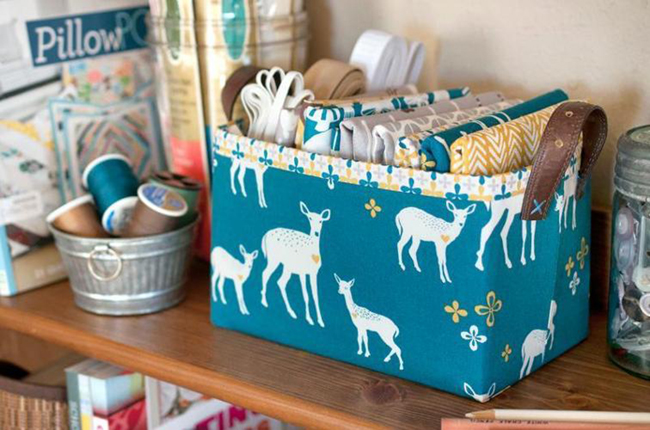 Photo via Bluprint member Lillyella stitchery
3. Sturdy Fabric Basket
This Fat Quarter–friendly project can organize any space in your home. Fill it with stashed fabrics, linens, books or toys!
Sturdy interfacing helps this basket hold its shape beautifully. Batting or fusible fleece are good substitutes for interfacing if you don't have any on hand. The handles are easier to create than they look — they are made with inexpensive thrifted leather belts — but you can leave them off for an even quicker project.
Get the FREE pattern »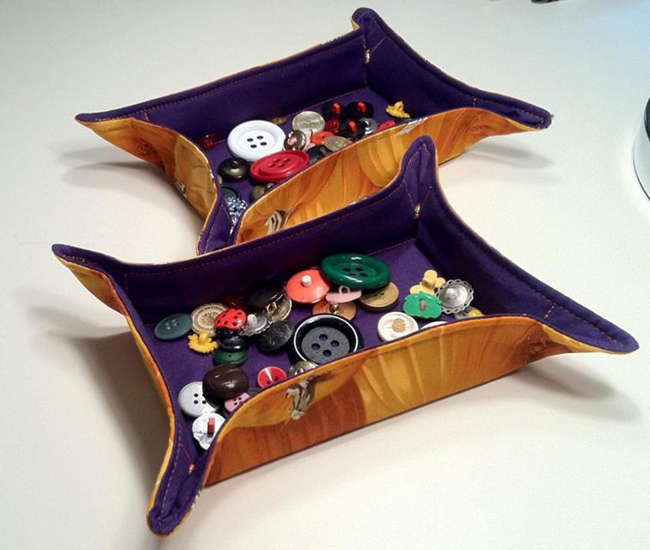 Pumpkin & Purple Travel Trays by Bluprint member Skey
4. Travel Tray
Coral your "stuff" in these adorable fabric trays. They fold up small to fit in your suitcase, so they're very travel friendly. At your destination, use them to keep your earrings and glasses from getting misplaced! These small trays would also be useful for keeping your makeup, or toiletries organized as well. Make a few for a hostess gift, or send some with your favorite grad as they decorate their dorm room.
Get the FREE pattern »
Totes, pouches and bags
Carry around a handmade project, and show off your skills! These beginner-friendly bags and pouches are perfect for your things, and for gifting to others!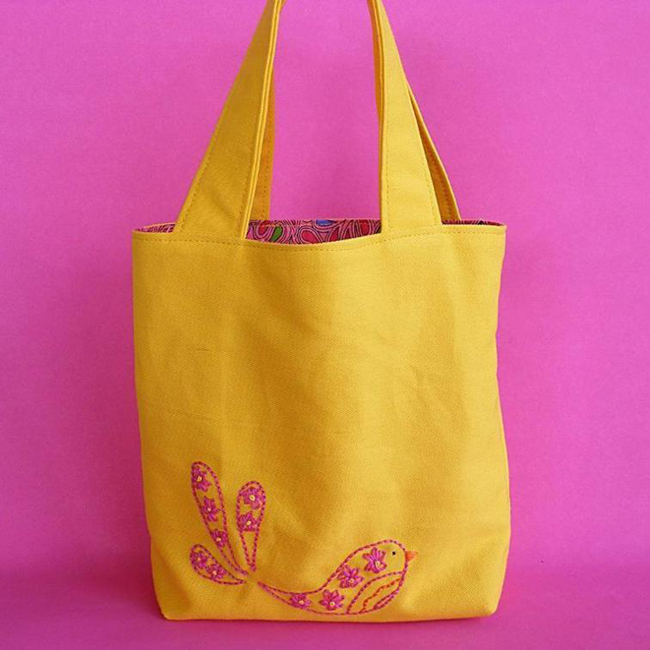 Photo via Bluprint member Shiny Happy World
5. Mini Tote
The perfect tote for carrying small things around — a few books, your lunch, your child's toys. Stretch your skills by sewing some embroidery, or choose your favorite piece of fabric to be the star. This mini tote would make a great gift bag for that hard-to-wrap small item.
Get the FREE pattern »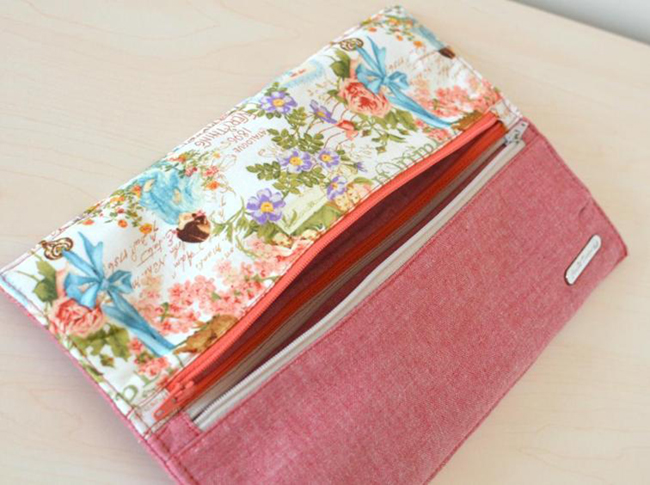 Photo via Bluprint member ChrisW Designs
6. Double Zip "Gemini" Pouch
Repeat after me: "Zippers are not scary." Sewing zippers is actually really fun, and you can learn how to insert one with this project. Use it for the perfect pencil pouch, make-up bag or place to stash your sewing supplies. Be bold and give it a try!
Get the FREE pattern »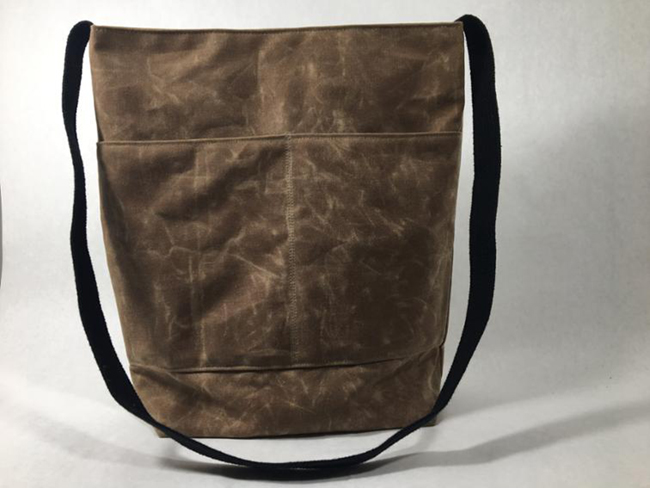 Photo via Bluprint member Red Rabbit Mercantile
7. The Hedgerow Book Bag
Your books and laptop will finally have a gorgeous home! Sew your own Hedgerow Book Bag to carry them around in style. Learn how to insert a magnetic snap and sew waxed canvas, or substitute your favorite twill or heavier denim to make it sturdy. Be creative! What will you store in the outer pockets?
Get the FREE pattern »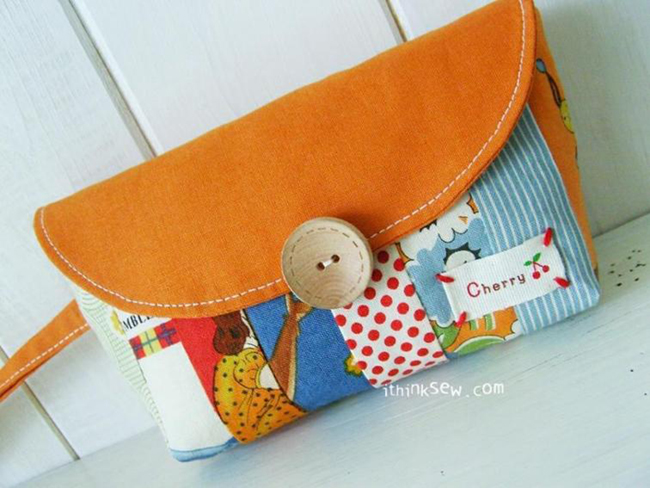 Photo via Bluprint member ithinksew
8. Caroline Clutch
This tiny clutch is just waiting to be filled with your favorite things. The button closure is easy to sew, and allows you to choose the cutest button! It is only 6½" wide, so you can fit it into your purse full of snacks, hand-sewing supplies or other necessities. 
Get the FREE pattern »
Sew your own clothes
It's not as hard as you might think! Many un-tailored patterns are very figure flattering, allowing for an easier fit. Try one of these (totally free patterns!) today.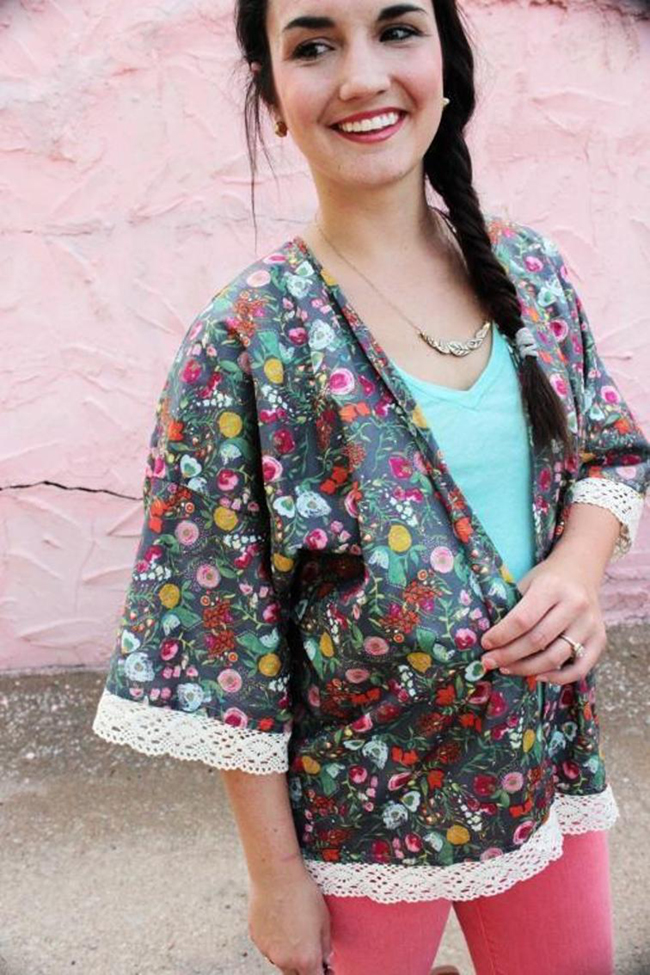 Photo via Bluprint member Sew Caroline
9. Kimono Jacket
Take your wardrobe from summer to fall or winter to spring by adding this easy-to-sew (and easy-to-throw-on) piece to your wardrobe. It's cute in lightweight cotton, but imagine it in a large buffalo check flannel or lightweight, neutral-colored wool. Make it your own by adding embellishments like lace or ribbon.
Get the FREE pattern »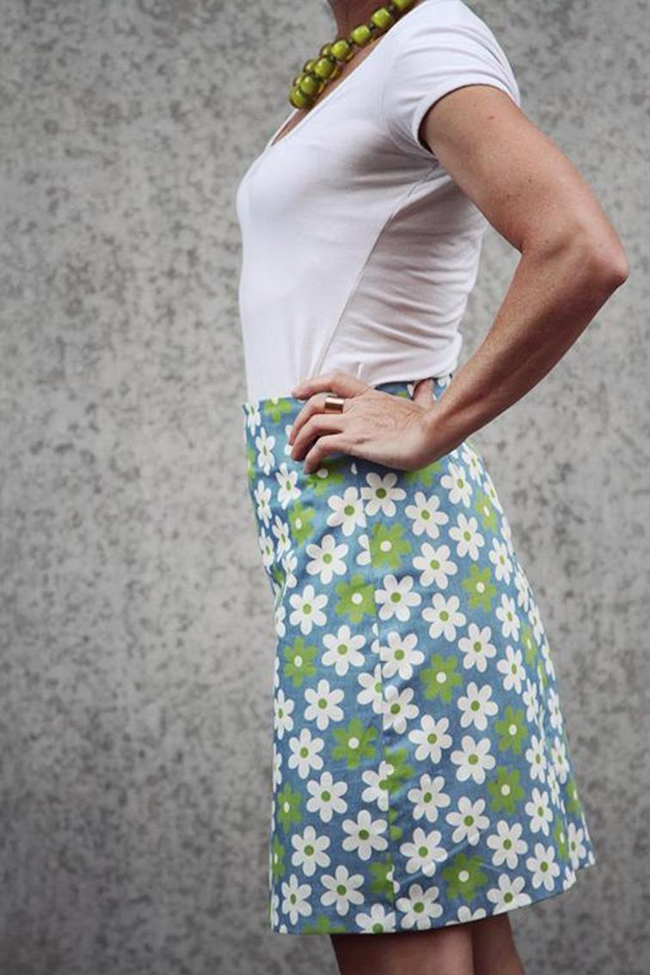 Photo via Bluprint member Sew This Pattern
10. Annie A-Line Skirt
A-Line skirts are so flattering! This one can be made in sizes 6 to 16. Find simple instructions for installing a back zipper and facing a waistline. Use a medium-weight twill or corduroy to help the skirt hold its shape. In the right fabric, this skirt is nice enough to wear to work!
Get the FREE pattern »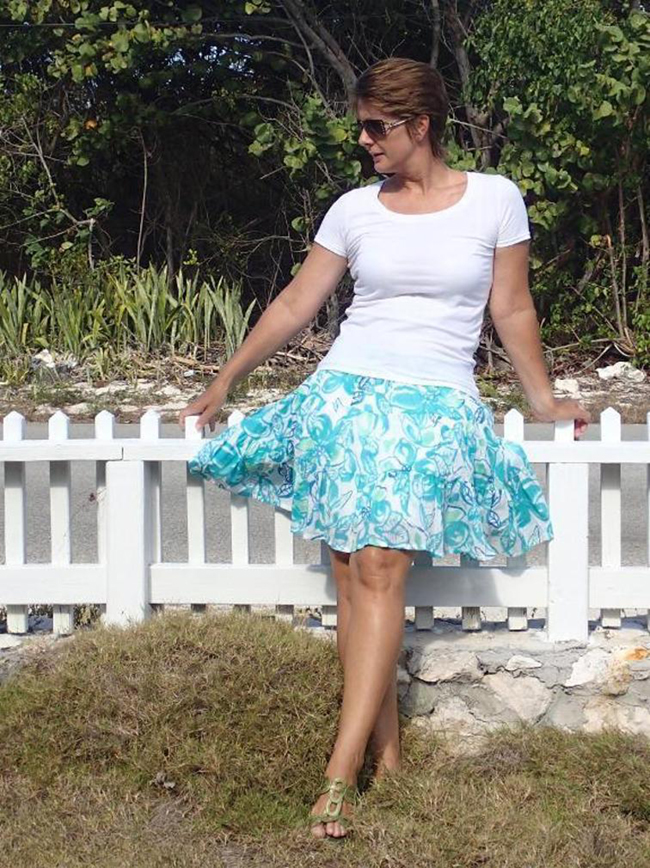 Photo via Bluprint member So Sew Easy
11. Tiered and Gathered Skirt
The perfect casual gathered skirt — sure to become a staple in your wardrobe! Choose a light and airy fabric for summer, or a light twill or wool for fall. This skirt incorporates an easily sewn (and comfortable!) elastic waistband. Sizing is provided for a 34″ – 52″ hip. Plus, you only need 1½ yards of fabric to get started.
Get the FREE pattern »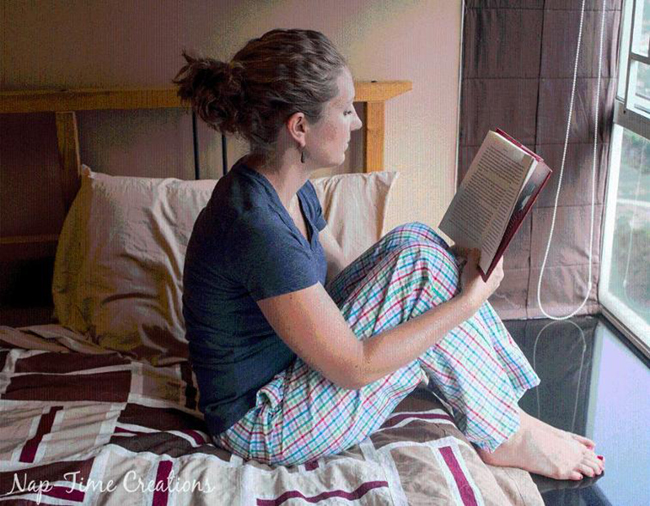 Photo via Bluprint member Nap-Time Creations
12. Women's Pajama or Lounge Pants
Sew your own comfy pants! This free pattern almost definitely comes in your size — featuring XXS – XXL sizing. There are so many options: Sew them in a warm flannel or a cool cotton. You could even sew them in a knit fabric for the ultimate stretchy lounge pant. 
Do You Know These Essential Sewing Techniques?
Discover 40 techniques to sew your best! Enjoy expert guidance as designer Gail Yellen demystifies pressing, applying binding, setting in sleeves and more.Enroll today »