When you download the (free!) August quilting desktop calendar featuring the Kaffe Flower Garden Patch Quilt, you'll get to look at a gorgeous, floral quilt each and every time you turn on your computer! Simply click on the orange button below to access the free wallpaper, including step-by-step instructions for setting the image as your computer background.
Find stunning hues and fabulous floral fabric in this August's quilting desktop calendar!
Get the quilting wallpaper here!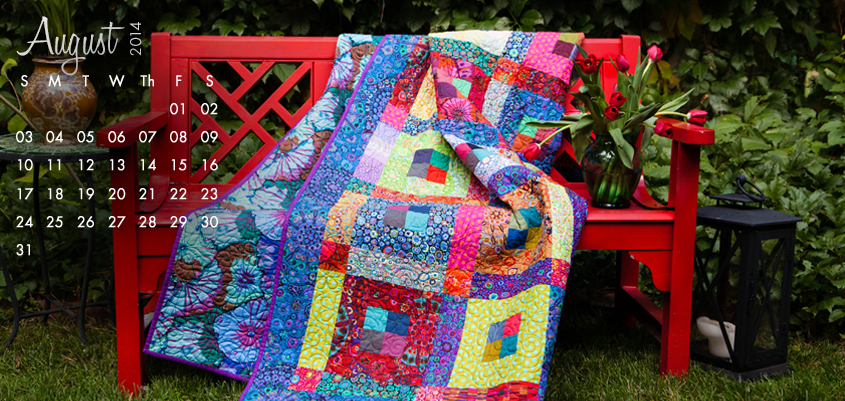 In LOVE with the Kaffe Quilt pictured above? You can make your own!
You can purchase the Kaffe Flower Garden Patch Quilt Kit, including the pattern and fabric you need, right here on Bluprint, so you can recreate this gorgeous design to feature in your own home.
Get the Kaffe Flower Garden quilt kit here!
What's your favorite thing about the Flower Garden Patch Quilt?