You spend countless hours working on your quilts — don't leave them unfinished! Download the brand new Bluprint-exclusive PDF guide, How to Finish Your Quilts in Style, and discover can't-miss tutorials for adding beautiful borders and binding to your projects.
Get my FREE guide now »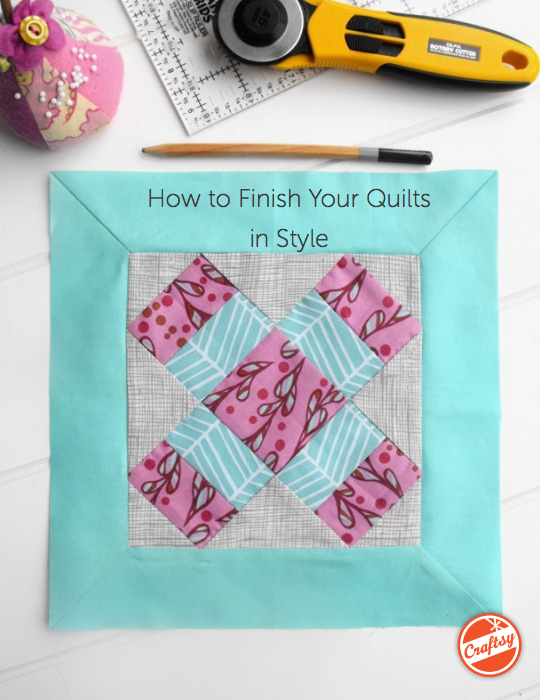 Your quilt is a masterpiece: give it the frame it deserves!
Don't be daunted by borders and binding — get the tips and tricks you need to finish any quilt with confidence. This guide includes five photo-filled tutorials, each featuring step-by-step directions and helpful tips. Once you've tried them out, you'll want to finish every quilt with these fun border and binding techniques!
Discover expert instruction to:
Calculate borders, backing & binding

Make mitered borders

Achieve beautiful binding in 6 steps

Sew prairie points

Make custom quilt labels
What makes Bluprint guides so great?
Bluprint guides are exclusive, one-of-a-kind resources that will help you learn new skills — anytime, anywhere, for free! These instantly downloadable PDFs are photo-filled and printable, so you can keep one right next to your sewing machine for instant access. Discover tips, tricks and tutorials that make finishing a quilt a breeze!