Free pillow patterns are one of the easiest — not to mention most inexpensive — ways to update your home decor. Use these pillow sewing patterns to add a pop of color or some cozy texture to a living room or bedroom.
If you already have a lot of pillows, consider updating them with these free pillow sewing patterns. You can apply the fun appliqué and other techniques to any plain pillow to give it a new life.
If this is your first time making a pillow, be sure to check out our free Sewing Stylish Pillows — Simplified! guide. You'll learn the techniques for making an envelope pillow, plus get instructions for adding piping and more.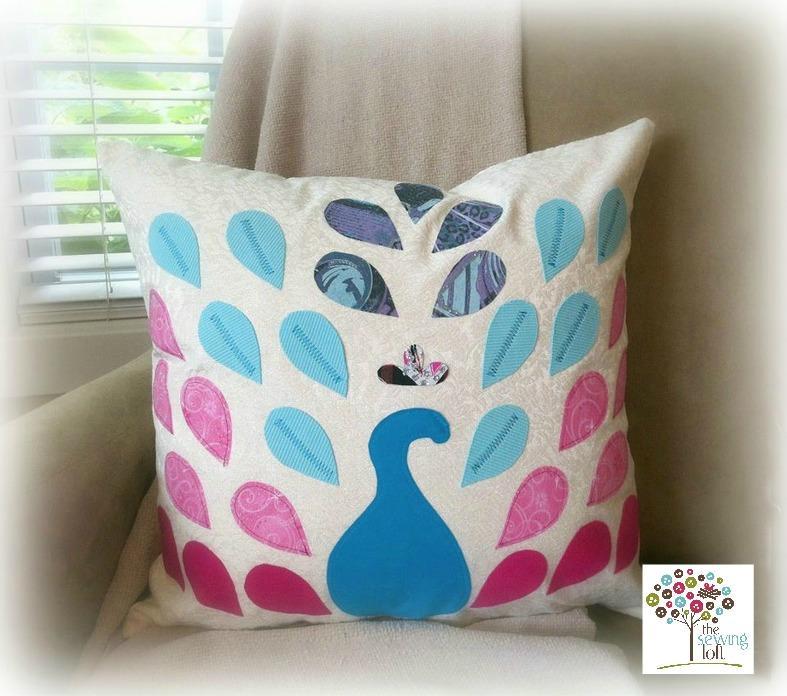 Photo via The Sewing Loft
1. Peacock Pillow
This pillow is the perfect opportunity to use up even the smallest scraps of fabric. Even patterned fabric isn't off limits for peacock feathers! Just be sure to plan your color palette before you start stitching in case you want to move things around.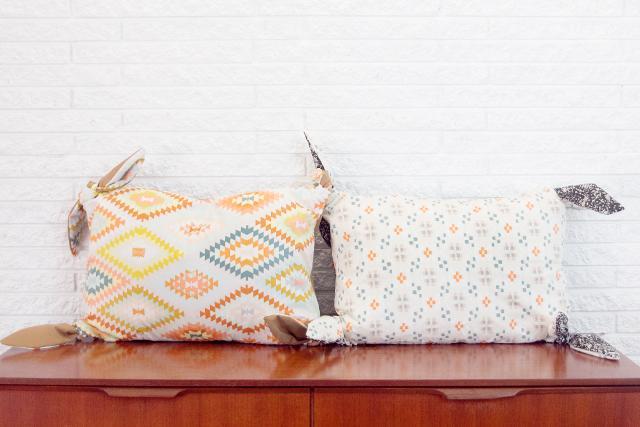 Photo via see kate sew
2. Knotted Pillow Cover Tutorial
Adding style to your plain pillow cover is as simple as tying knots! These pillow covers work well for anything from pillows on your bed to decorative pillows that hang out on your couch.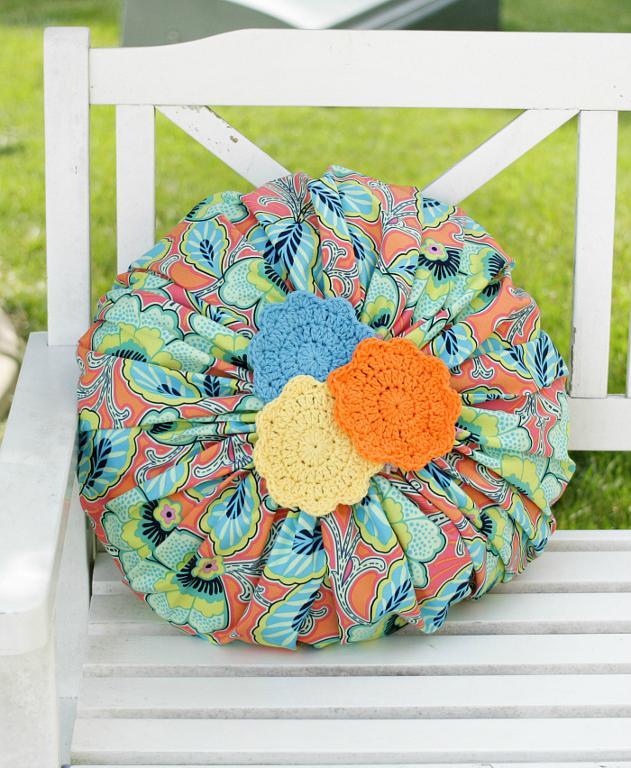 Photo via DIY Crush
3. Blossom Doily Pillow
This isn't your usual pillow. Not only is it round, but it also involves gathers, which give the pillow plenty of texture. The crochet doilies in the center are optional, but if you don't have any crochet skills you can sew store-bought doilies onto the pillow.
Photo via Blossom Heart Quilts
3. Flat Ruffle Pillow
With three to six prints, you can create a pillow with tons of texture and color. The fabrics you choose make all the difference in matching your decor or bringing a festive style to any room.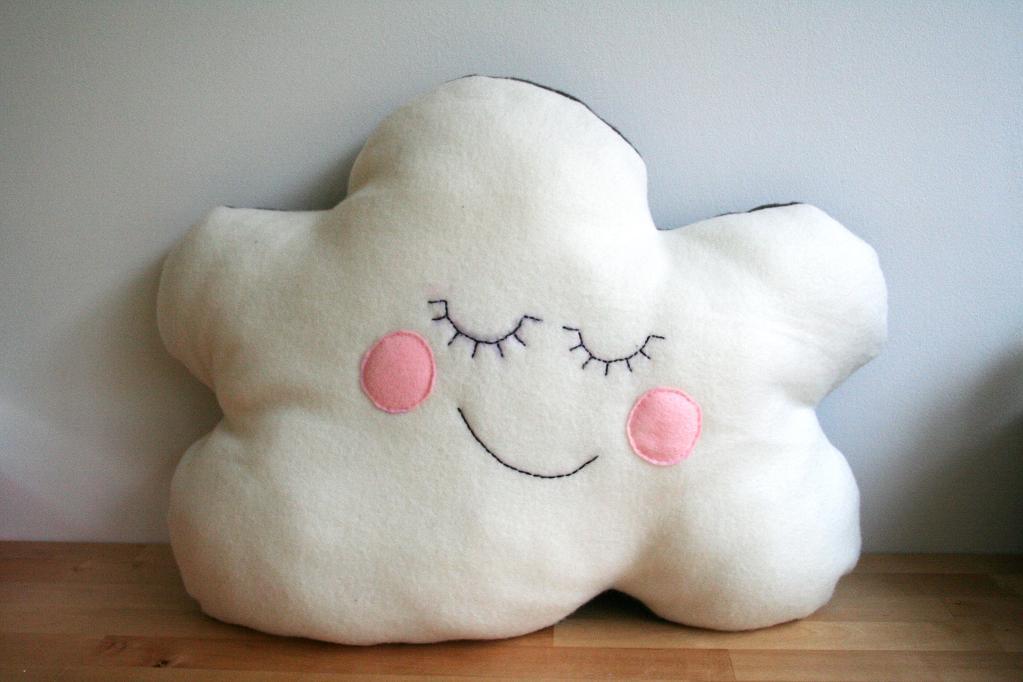 Photo via AbFabulies
5. Reversible Cloud Pillow
This happy cloud looks just as cozy in your living room as it does in your kid's room. You can even turn it into a dark and stormy cloud if you'd like! You'll need to know some basic embroidery stitches to create the cloud's facial features.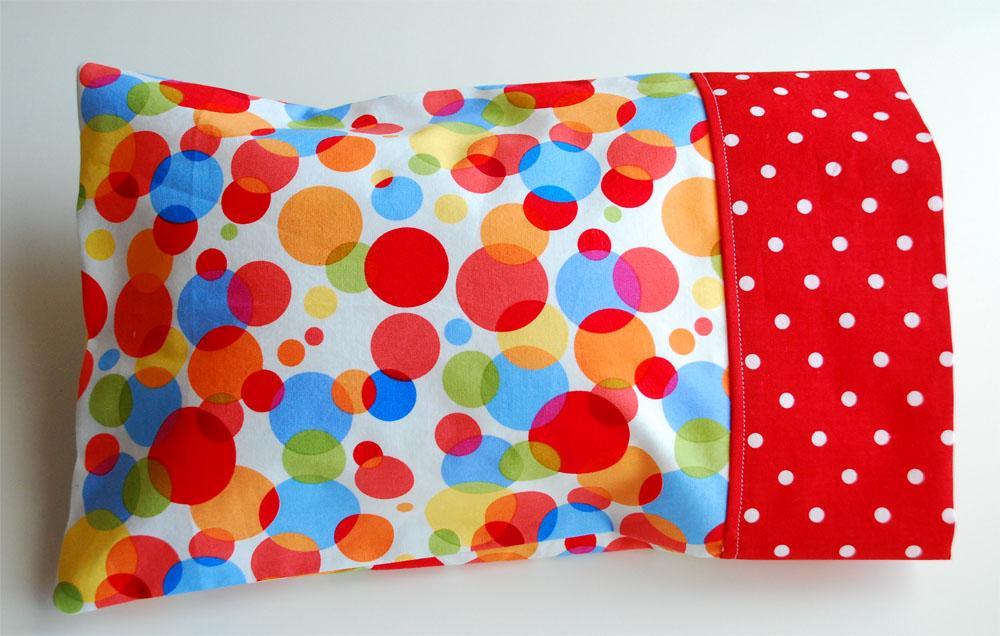 Photo via Schoolhouse Patterns
6. Toddler Pillow and Pillowcase
This pillow doesn't include any special techniques like zippers or envelope closures, so it's perfect for beginners. Sew a pillow for your toddler, or make one as a travel pillow that you can tote with you in the car or on planes.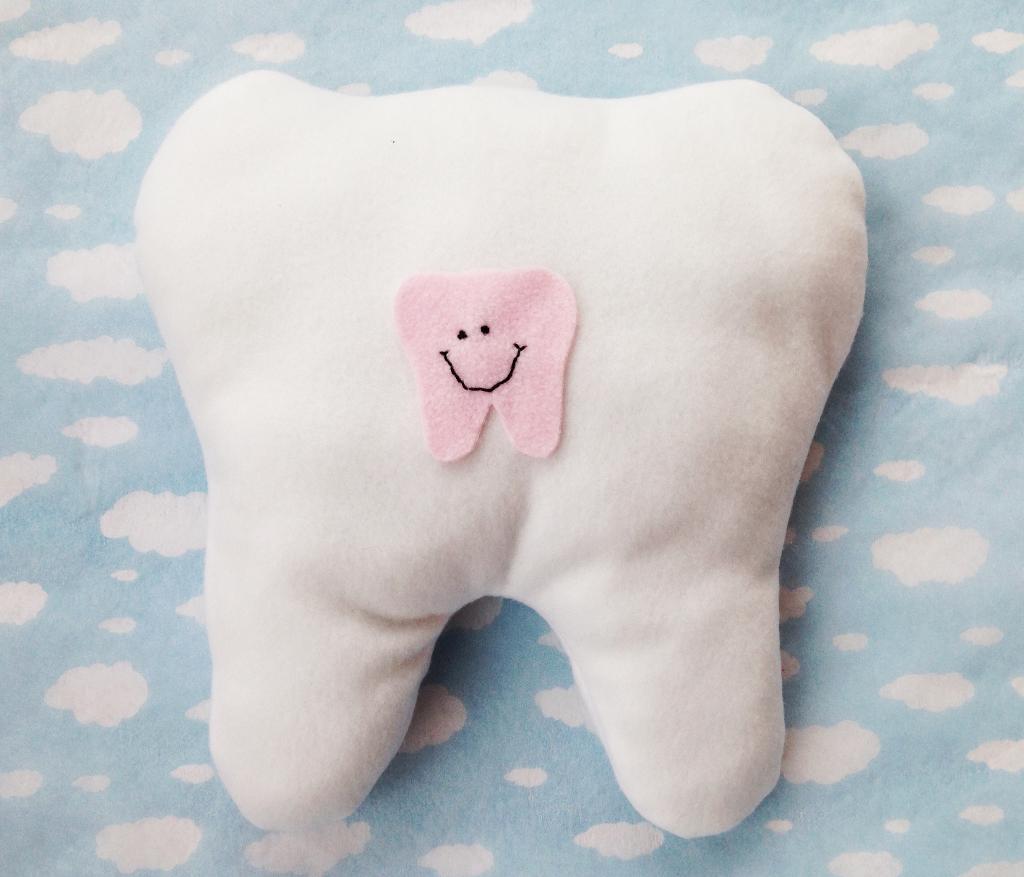 Photo via Sew Cute Patterns
7. Tooth Fairy Pillow
Kids can tuck a tooth into the pocket of this pillow and wake up to find it replaced with a surprise the next morning. This would also be a great dentist office decoration or gift for a friend who works in the dental industry.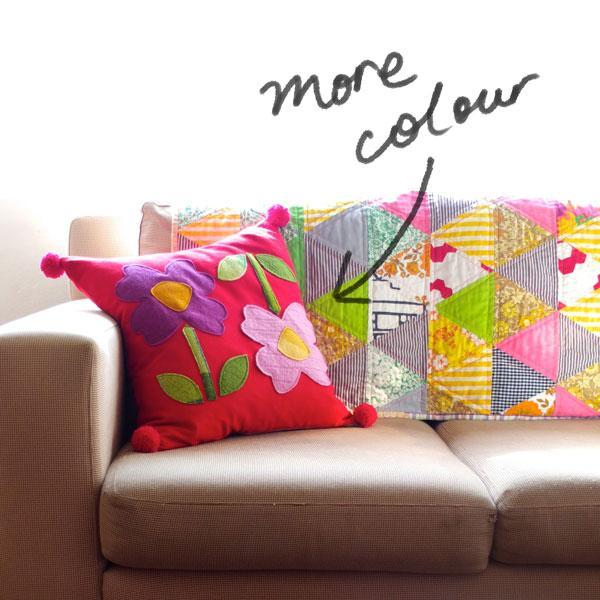 Photo via Miss Cinti
8. Giant Flower Pillow Appliqué
If you're in the market for some color, this is the pillow pattern for you. Add these giant flowers to a pillow that you've sewn or one you already own that needs a little embellishment. The sample above uses felt flowers, but you could also use fabric scraps from your stash.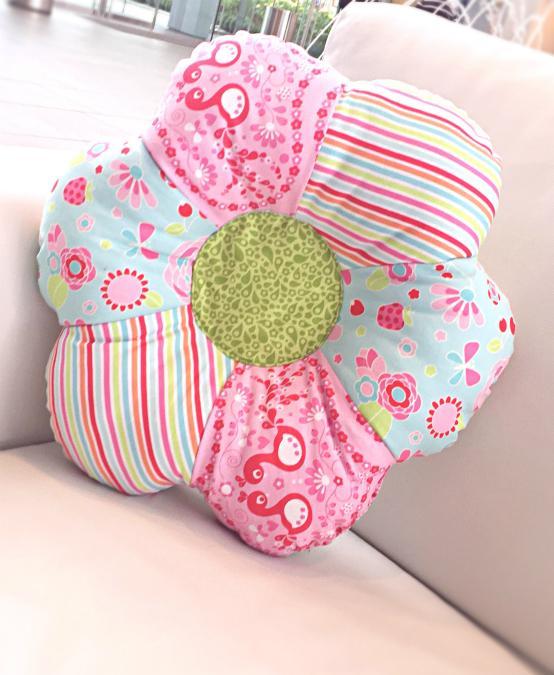 Photo via thestitchingscientist
9. Flower Shaped Pillow
Tired of those boring old square-shaped pillows? This flower will perk up your couch or your kid's bedroom. I love the mix of patterns in the pillow pictured above, but you could also use a solid color that matches the room.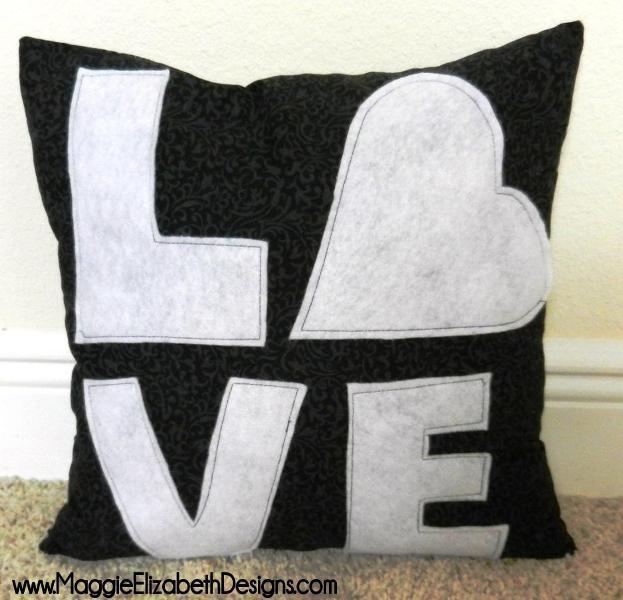 Photo via MaggieElizabeth
10. Love Pillow
Use felt scraps to spell out "love" on this simple pillow. If you can sew straight lines and pivot corners, then you have all the skills you need to make the project.