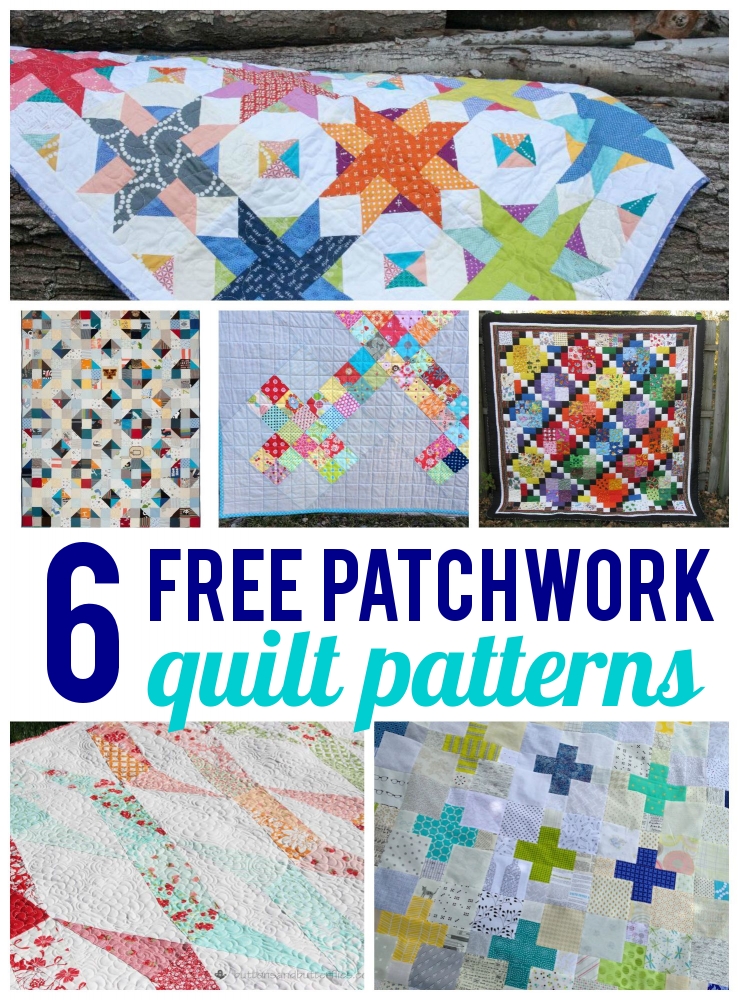 Do you have a large fabric stash, filled with scraps, pre-cuts, half yards and more? These free patchwork quilt patterns will help you make use of those happy fabrics and turn them into usable quilts you'll love to make! Best of all, they are each suitable for beginners and intermediate quilters, so you can download the free patterns and get right to sewing.
Want to get to know more about patchwork quilting? We have resources for you as you get started!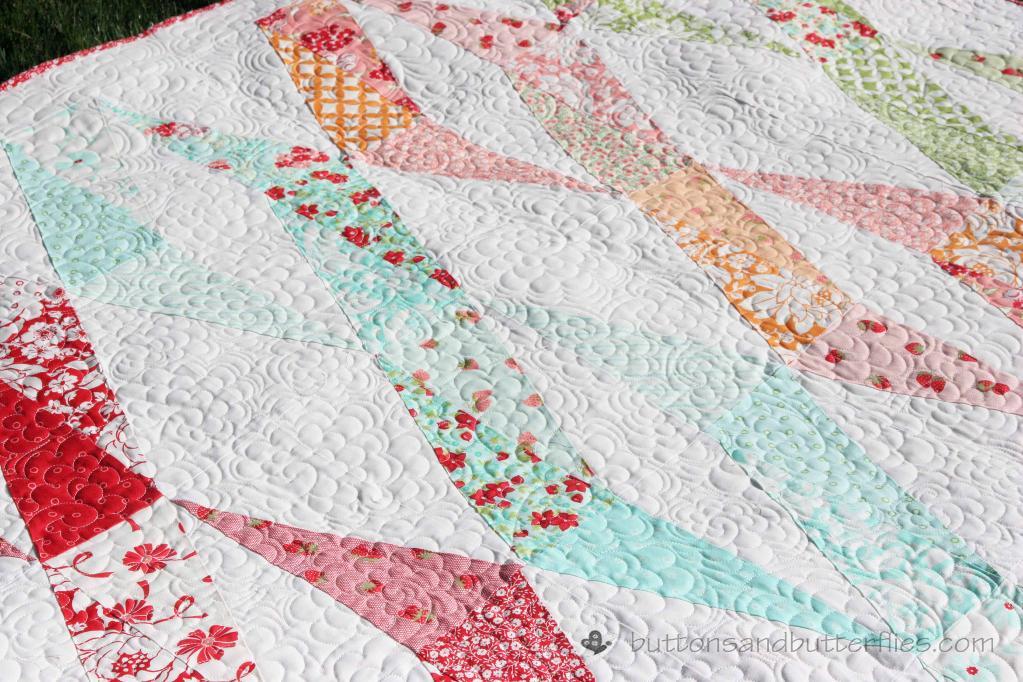 Photo via Cratsy member Buttons and Butterflies
1. Twizzle Quilt
Have you seen the new pre-cuts called Jolly Bars (5″x10″ pre-cut rectangles)? You can turn those pre-cut pieces into half-rectangle triangles for a pretty patchwork quilt. Get the free pattern and choose your favorite fabric collection to make a 54″ x 62″ lap quilt.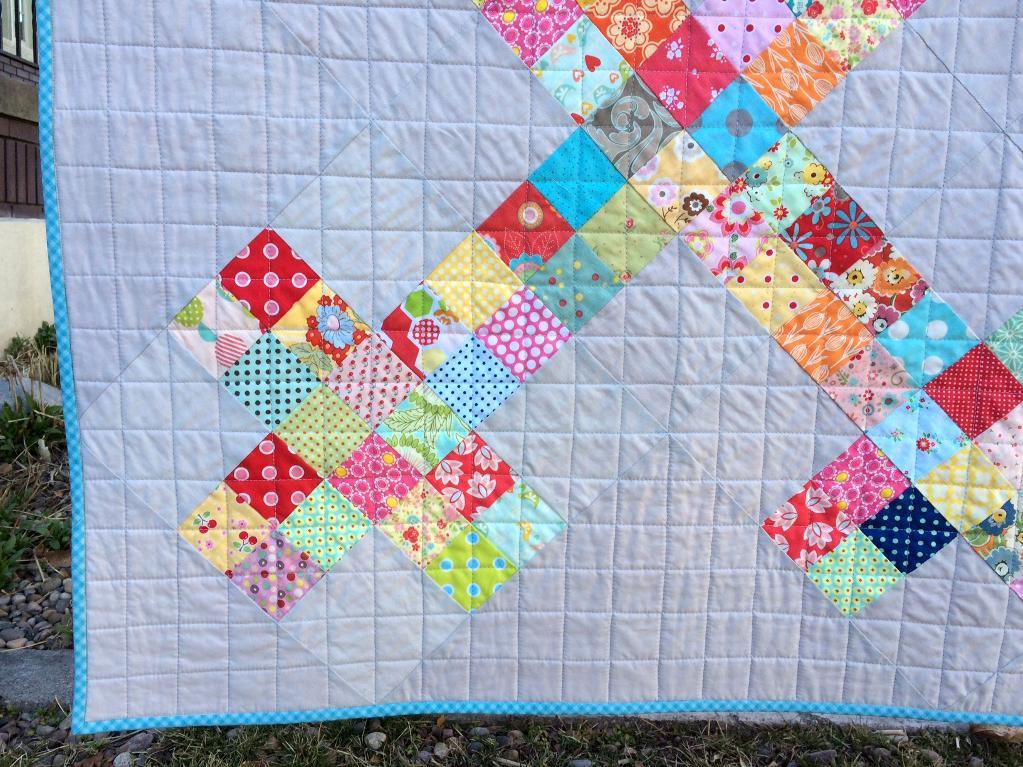 Photo via Cratsy member Piper's Girl

2. Piper's Picket Fence
Pair fabrics from your stash with a neutral background fabric to make a simple, lattice quilt design that finishes about 50″ x 66″. You'll have fun making this beginner-friendly, free patchwork quilt pattern. You'll be so happy you gave it a try!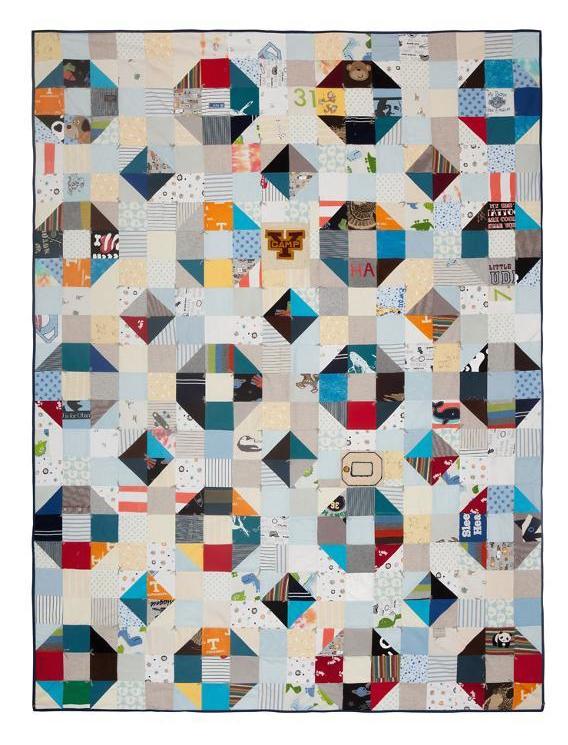 Photo via Craftsy member Wise Craft Handmade
3. Nuts and Bolts Quilt
Whether you choose to follow the designer's lead and make a quilt from baby onesies, or adapt the pattern to your choice of quilting cottons, you'll have fun piecing this patchwork quilt top. The free pattern makes use of light and dark fabrics to make the design. Sew up a twin-sized 67 1/2″ x 90″ quilt with the free patchwork quilt pattern!
Photo via Craft Buds

4. Low-Volume Plus Blocks
Do you have lots of fabric scraps? The low-volume plus block features light-colored or black-and-white prints for the background of each block, and bright solids for the center cross. Get the free patchwork block tutorial and make a stack of blocks to swap with your quilt guild or a group of online friends so you get an ultra-scrappy quilt top!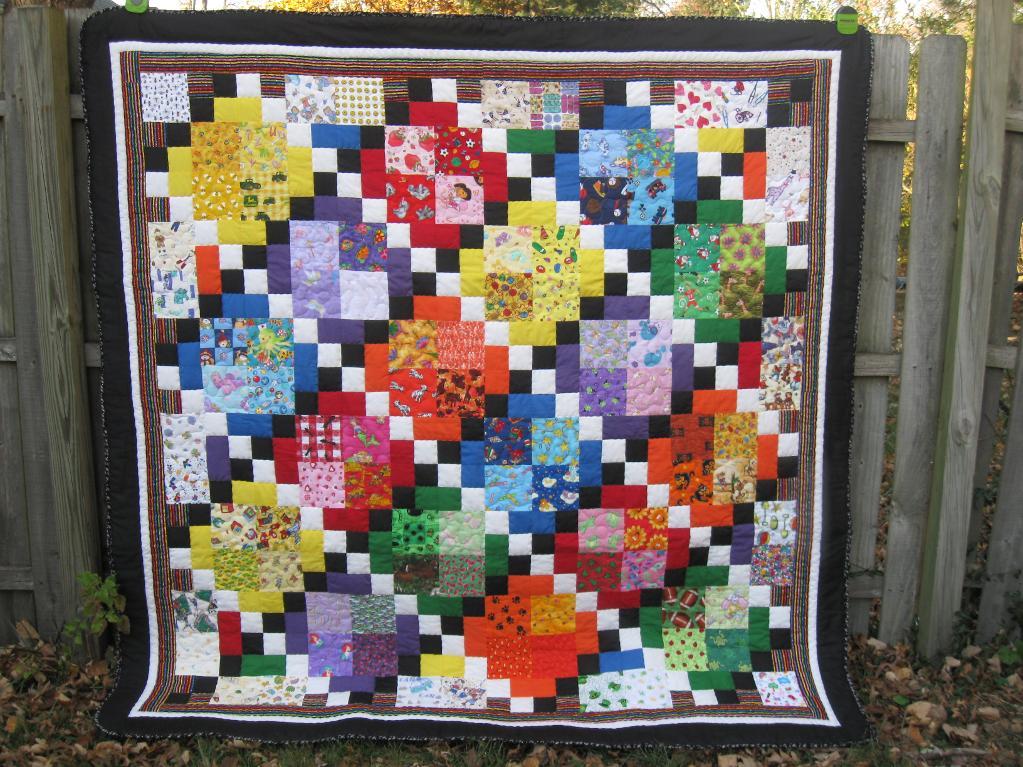 Photo via Craftsy member Wise Craft Handmade
5. I Spy Diamonds
I spy quilts are fun because they feature so many novelty or picture fabrics into one quilt. But you can make them a little more planned and precise with this clever patchwork pattern, which ties together like colors into blocks, with a secondary lattice diamonds pattern! The finished quilt is 83″ square.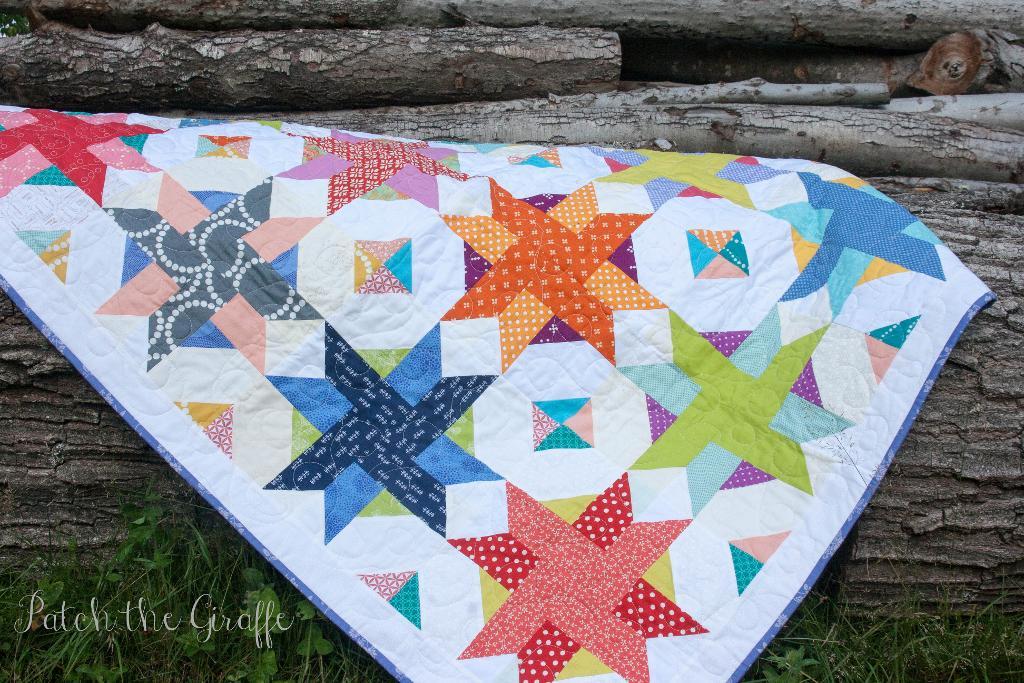 Photo via Craftsy member Patch the Giraffe
6. Picnic Pinwheels
This free patchwork quilt pattern was created as part of a new bloggers blog hop, and now you can download the PDF and try it yourself! Make a baby quilt (40 1/2″ x 52 1/2″) or throw size (64 1/2″ square), or size the pattern down and make a pretty table runner in your favorite bright and happy colors!