Paper piecing, also known as foundation paper piecing, can be a daunting step for quilters to take. It does take a slight mental shift to wrap your brain around which way things need to go or face, but once you get the hang of it, paper piecing is quite an addictive technique! The images you're able to create, the accuracy you can achieve, the shapes you can make… You certainly won't regret spending the time to learn how to do it!
Scroll down to find five beginner paper piecing patterns that are a perfect way to practice this fun quilting technique.
Note: What makes these paper piecing patterns good for beginners? Simple lines (no weird shapes or angles that may make you reach for your seam ripper!), no tiny pieces, and minimal sections to piece together.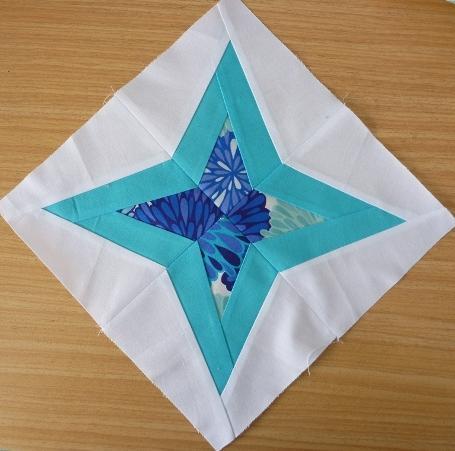 Diamond Star Paper Pieced Block pattern via Craftsy member Quiet Play
1. Diamond Star Paper Pieced Block pattern
With each quarter of the block using the same pattern, just rotated 90 degrees, this block is not only simple to piece but will also result in a beautiful block that will have you proud of your achievement! The other beginner-friendly aspect of this block is that the star points are more than 1/4″ away from the edge of the block, meaning that you can safely trim the edges to square it up without fear of chopping those beautiful points off! The designer, Kristy, also has a large range of free paper piecing patterns to choose from to keep honing your skills on.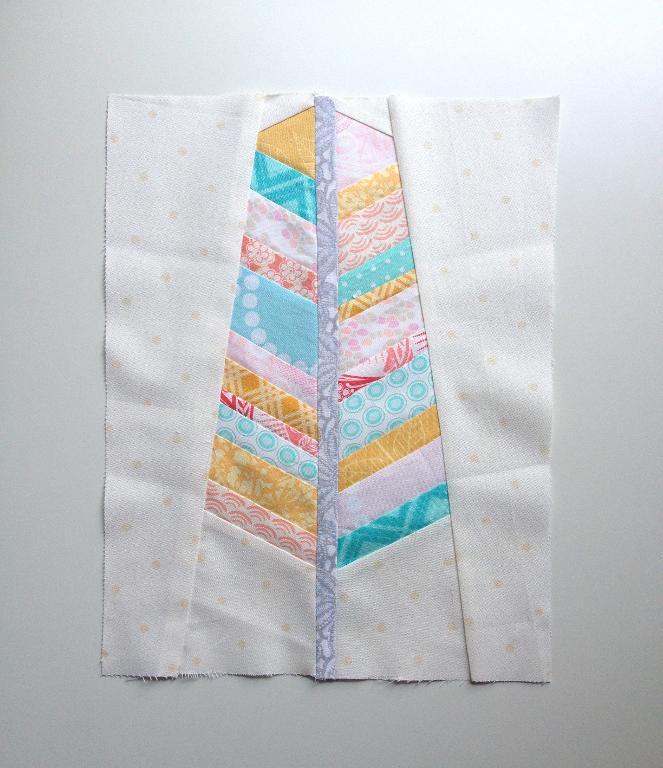 Paper Pieced Feather Quilt Block pattern via Craftsy member Blossom Heart Quilts
2. Paper Pieced Feather Quilt Block pattern
This beautiful feather quilt block is designed specifically as a beginner paper piecing pattern, with a full step-by-step tutorial provided! A pattern like this one is a great way to use up small scraps or strips of fabric that you have lying around, to help you test your skills first before committing to your precious fabrics.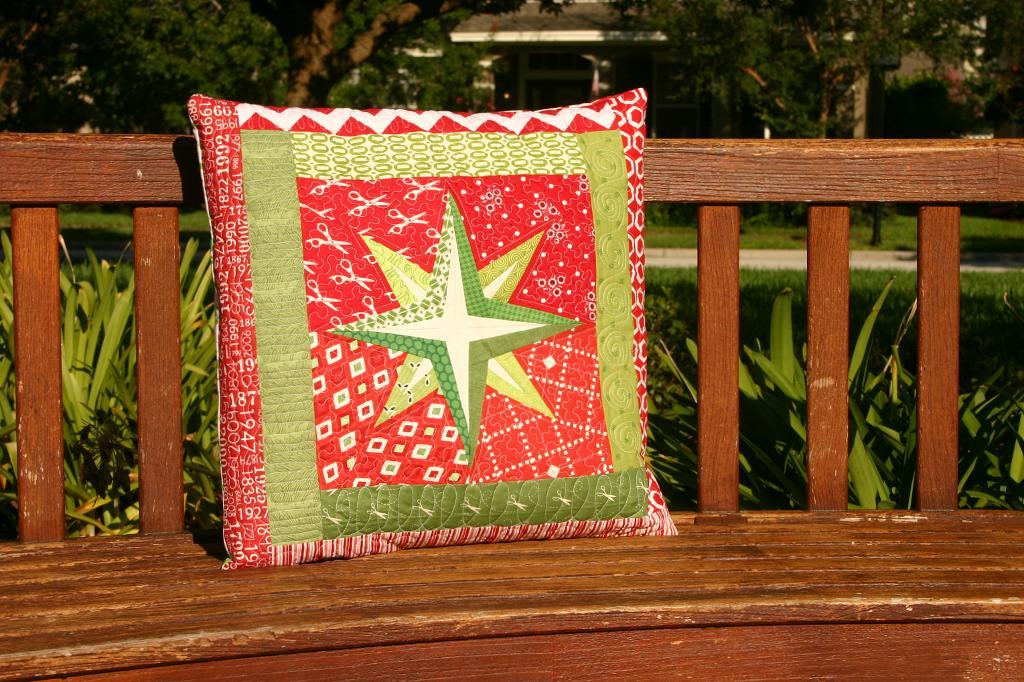 Mariner's Star Pillow pattern via Craftsy member Don't Call Me Betsy
3. Mariner's Star Pillow pattern
Craftsy instructor Elizabeth Dackson's pattern not only includes the templates for the Mariner's Star, but also includes instructions to turn it into a pillow! The deceptively-complex looking paper piecing pattern is actually just the same section repeated four times, and will certainly leave you feeling very satisfied with yourself for creating such a beautiful block.
Elizabeth's class, Start Foundation Paper Piecing, is also a fabulous resource to have up your sleeve – the visual instruction will help guide you as you start paper piecing.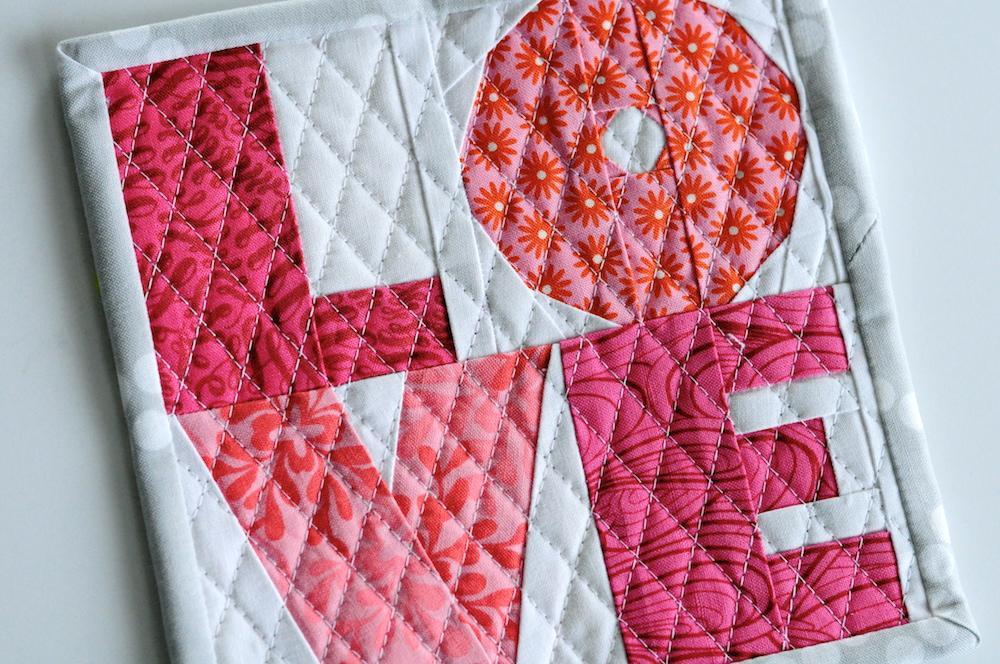 LOVE pattern via Craftsy member Diane Bohn
4. LOVE pattern
There's a large range of paper pieced alphabet patterns available, so start off easy with this adorable LOVE pattern to get a taste of the paper-pieced-alphabet soup! Finishing at just 3″ tall, each letter is simple to piece, and would also make a perfect mug rug gift when sewn into a square like Diane did!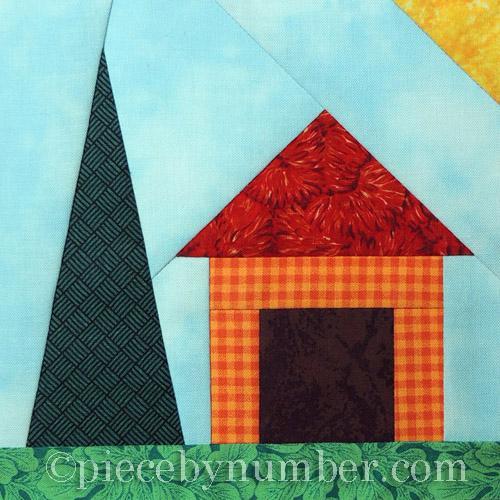 Paper Piecing Beginner's Tutorial via Craftsy member Piece By Number
5. Paper Piecing Beginner's Tutorial
Using the foundation paper piecing technique, a whole world of new designs you can now piece for your quilts opens up. Pretty much just about anything you can think of, can be or already has become a paper piecing pattern! Start off that part of your paper piecing journey with this paper pieced house pattern – it's just one template, and includes a full paper piecing tutorial too!