Made by repeating the same quilt block over and over again, these straightforward one-block quilt patterns are simple yet stunning — and best of all, they're all FREE!
Enjoy these free one-block quilt patterns!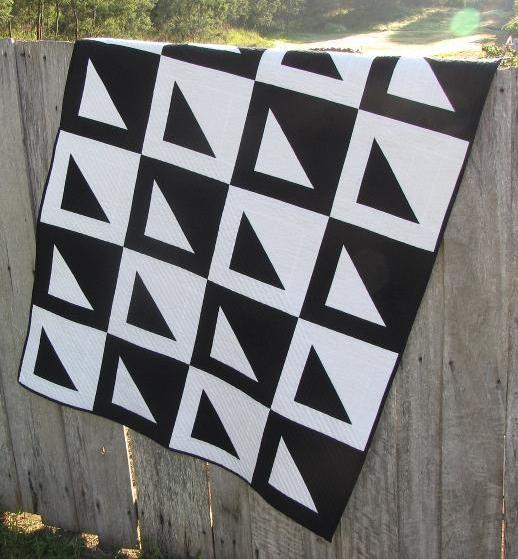 Photo via Craftsy member Sew Today, Clean Tomorrow
It's Black and White
Repeating the same block in two contrasting colors has a high impact in this modern quilt design! This intro to half-square triangles is simple enough for beginners but still interesting enough for for more advanced quilters.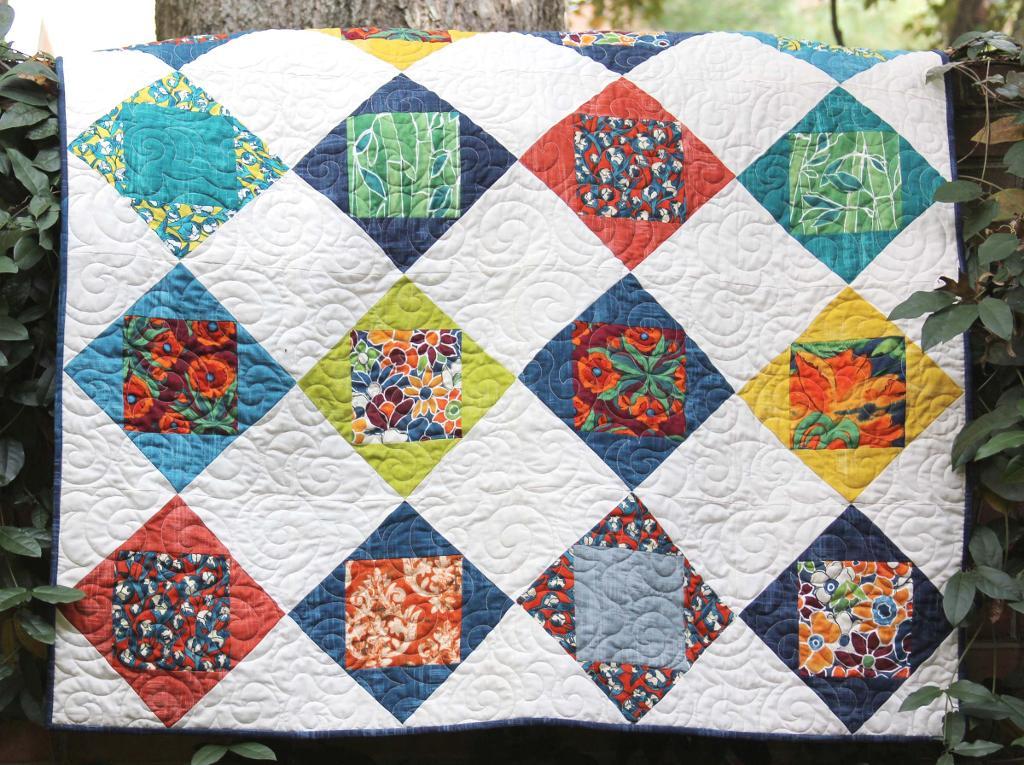 Photo via Craftsy member Swim, Bike, Quilt
Garden Windows
This square-in-square block design looks great when pairing prints with solids (or near solids) for a clean, defined look. Choose white for the block corners, or mix up the block backgrounds for more of a disco floor look.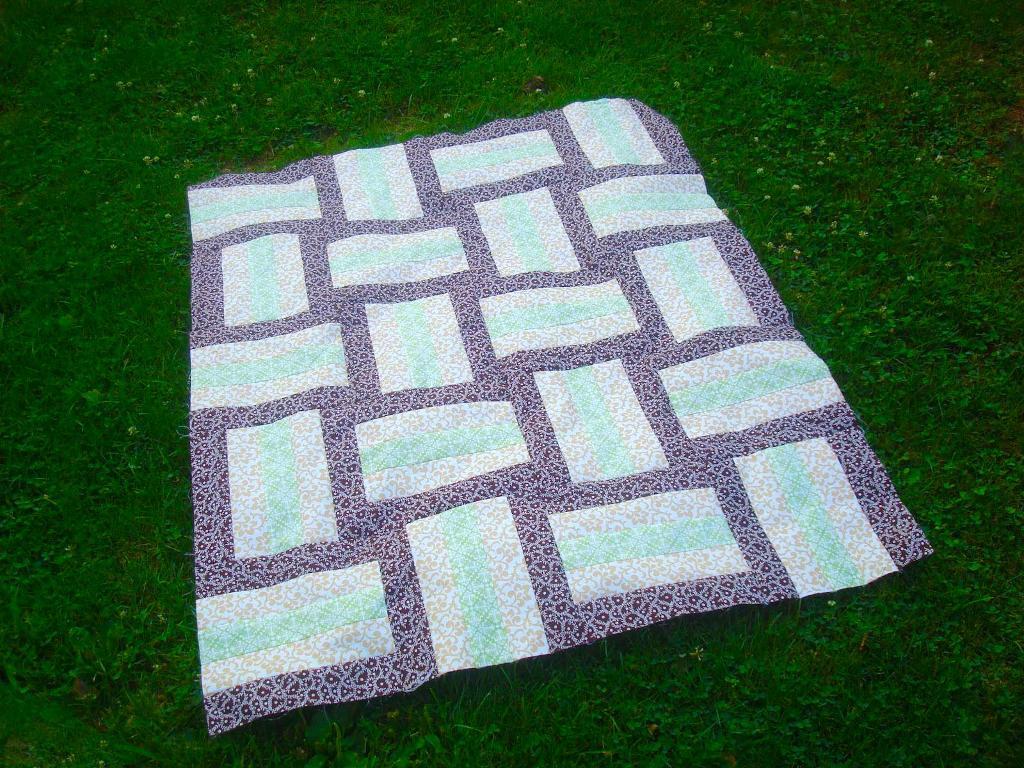 Photo via Craftsy member Honey, Bunny, and Doll
Rail Fence
It doesn't get much easier or faster than this one-block quilt design! Each block is made from fabric strips of the same color, so you can maximize your yardage and get a clean, cohesive rail fence quilt.
Disappearing 9-Patch With Layer Cakes
If you've made this style of quilt before, you know how fun it is to cut your blocks down the middle and reassemble them into a totally new design. We love how sweet and fresh these purple fabrics look together!
Economy Block Quilt
This simple but stunning quilt is quick to piece and a fabulous way to showcase a fabric with a stand-out print.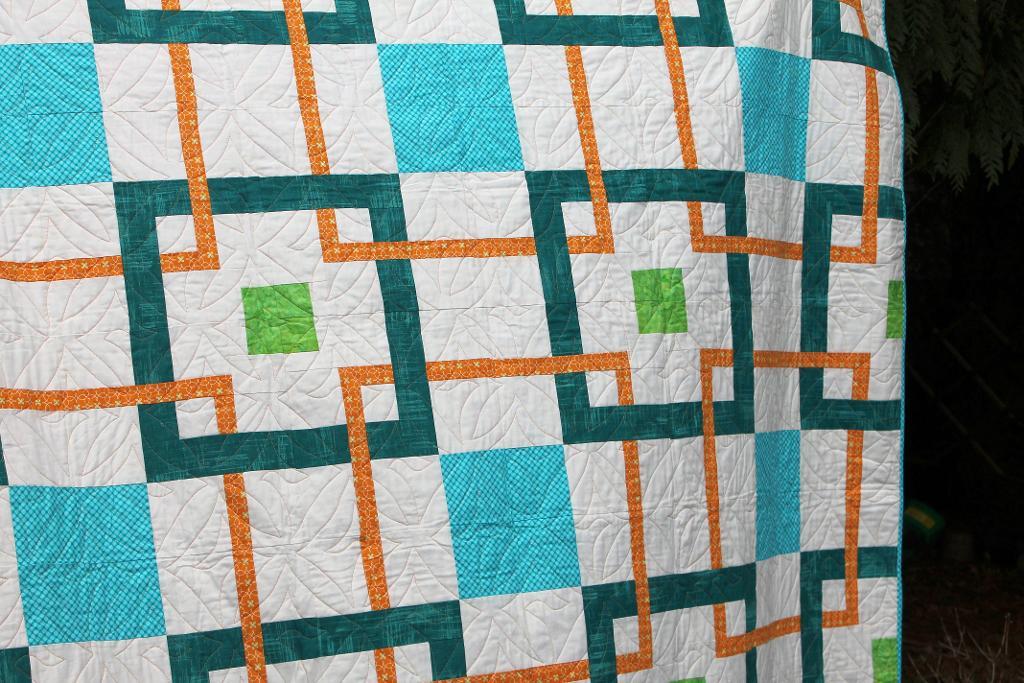 Photo via Craftsy member Stacey Day Quilts
Linked In
How clever is this one-block quilt design? The free pattern will teach you how to make this interlocking block, which looks intricate but is actually simple enough for beginners.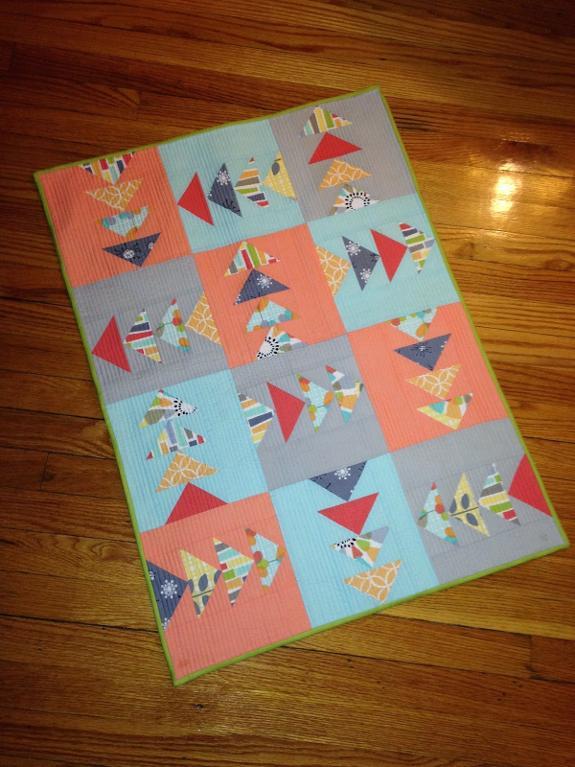 Photo via Craftsy member A Quilting Jewel
Offset Flying Geese
This pretty paper-piecing pattern incorporates flying geese into each block. Change up the direction of the blocks and add some fresh solids for the background, and you've got yourself a modern, one-block quilt!