Choosing thread for free-motion quilting can be a little intimidating at first. But with a few basics under your belt, you'll be stitching pretty in no time.
When choosing free-motion quilting thread, you need to consider 4 main factors.
Color
Do you want your quilting to stand out or blend in with you quilt top? Color will make all the difference here.
If you want the quilting to blend in, you'll need to take a close look at your quilt top. If your quilt is multicolored, you can choose to quilt it in many colors of thread, switching spools and trimming the threads as you go. If your quilt has a white or light background, you may want to choose a thread color to match.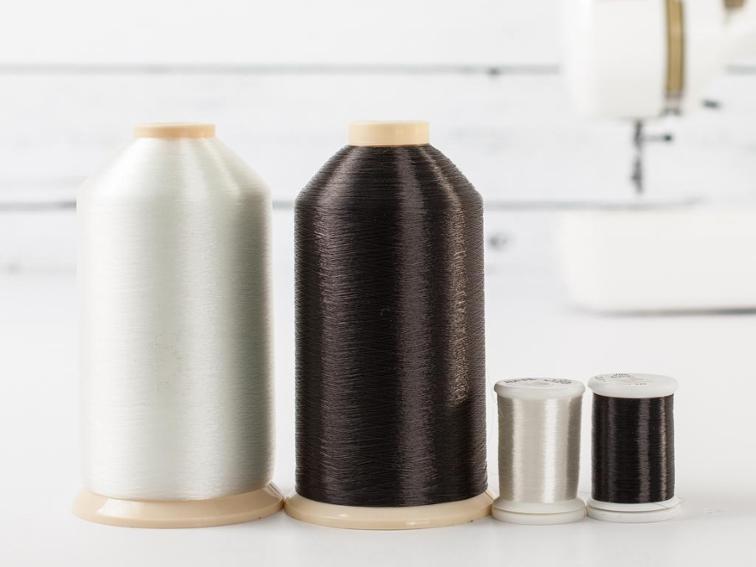 Also consider monofilament thread (pictured above) for a smooth, almost invisible finish. Though it is see-through, it comes in both light and dark shades to work with light and dark fabrics. If you want the fabric to stand out instead of the quilting thread, this may be the choice for you.
On the other hand, you can also use color to make your quilting designs stand out! In that case, go with any color you'd like, no matter how bright. This is a fun way to add another design element to your quilt.
Weight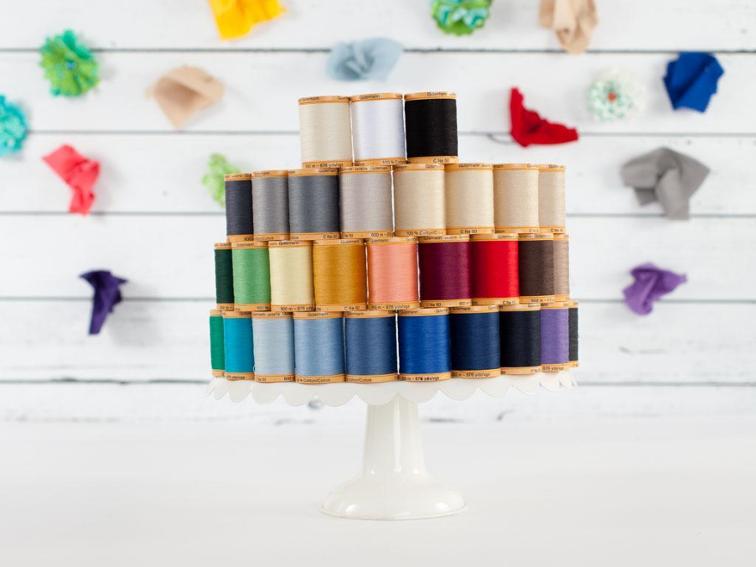 The weight of your thread can also make an impact on your design. There's thin thread like a 50-weight, a medium-weight thread like a 40-weight thread (pictured above), or a heavier thread like a 30-weight. The higher the number, the finer the thread will be.
While there's no hard-and-fast answer on the best thread weight for free-motion quilting, here's one rule you can follow: Use finer threads for free-motion quilting and thicker threads for piecing. The thickest threads are useful for hand quilting.
If you want your quilting to stand out, go with thread that has a bit more weight to it. If you'd like it to blend in, try a lighter 50-weight thread.
Material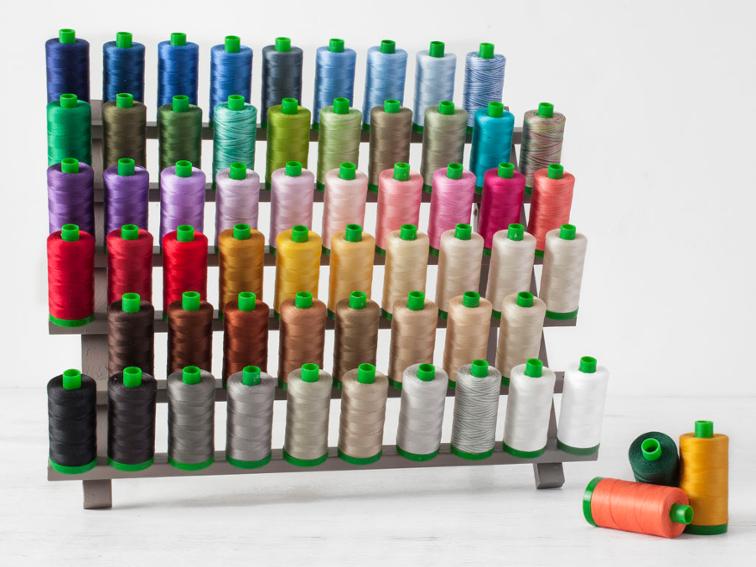 The content of your thread effect how it sews up during free-motion quilting. There are three common types of thread you can choose one, and the one that works best for you will likely depend on which type of thread your machine prefers.
Polyester thread
Polyester thread is strong, produces no lint and usually runs smoothly through a machines. It has more of a sheen than cotton thread. Great for quilts you'll use everyday, polyester thread is stronger than cotton thread and can offer more definition to your free-motion quilting.
However, some people say that poly thread is too strong and its fibers will eventually shred the fibers of your pieced quilt.
Cotton thread
Cotton thread devotees love that it's a natural material. Being the same material as quilting fabric, it has a nice grip, making it a great choice for both piecing and quilting. It's soft to touch and has a matte finish. It is commonly used for heirloom quilting, when you want the project to last for generations.
A common complaint about cotton thread is that it creates lint, and you'll need to clean out your machine more often when sewing.
Poly-cotton blends
If you can't decide between polyester and cotton threads, there are also poly-cotton blends that provide a happy medium for free-motion quilters.
Spool size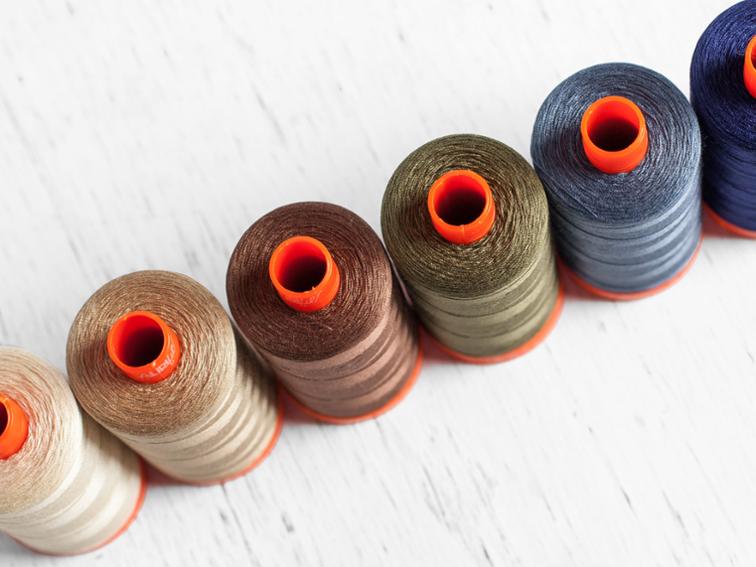 Quilting threads come in large, medium and small spool sizes. When buying thread online or in the shop, take note of how many yards of thread are included in the spool. For instance, the Aurifil spools pictured above contain 1422 yards each, and they come in a set of 6 spools for a total of 8,532 yards. For smaller projects, you might be fine with a 125-yard or 250-yard thread spool.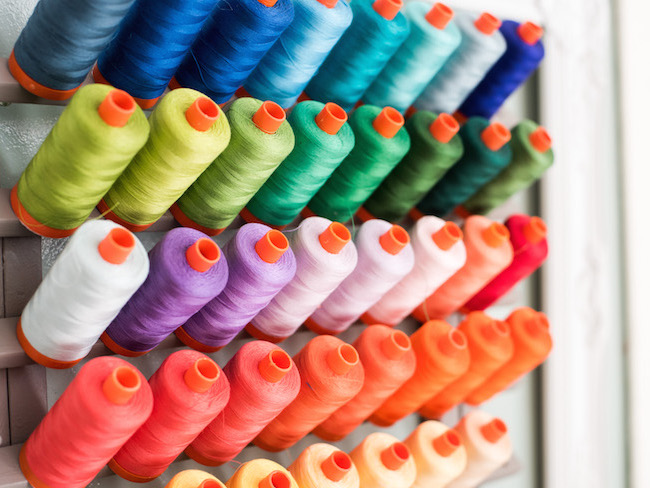 How many yards you'll need depends on the density of your free-motion quilting (how close the lines are to each other) and the size of your quilt. Here's a helpful chart you can use to estimate how much thread to buy for your project.
What's your favorite thread for free-motion quilting? We'd love to hear in the comments what it is and why you love it.