Do you feel like you are always drawn to the same free-motion quilting motifs, like a basic meandering stitch or simple swirls? One excellent way to bust out of your routine is to practice different stitches with a free-motion sampler quilt! A free-motion sampler can be stitched on a practice muslin or a finished quilt top — it all depends on your comfort level with trying new stitches.
We thought we'd take a look at how some Craftsy members tackled free-motion quilting a sampler. With these examples as your guide, you can jump right in and try out some new free-motion quilting motifs.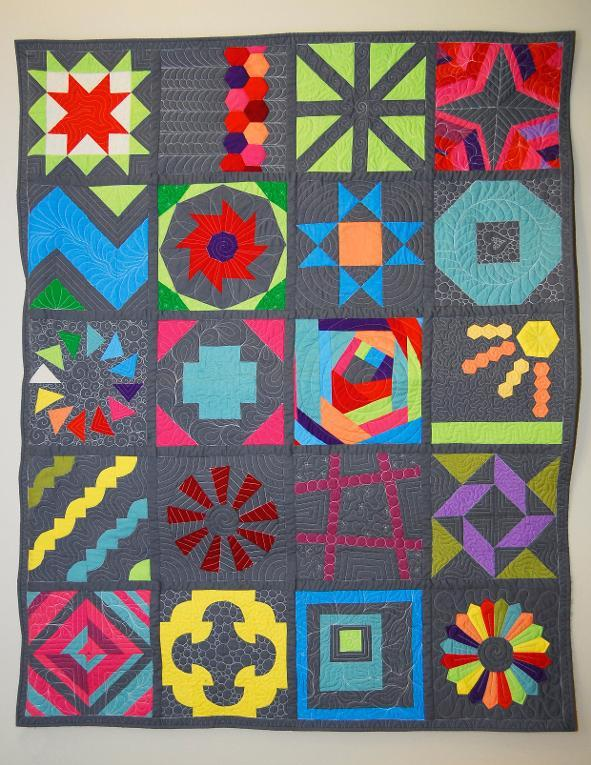 Photo via Craftsy instructor Leah Day
1. Use many designs in one quilt
This Free Motion Sampler Quilt by Leah Day shows you that it's possible to use many designs in the same quilt! It is stitched with white thread against a dark background for visibility, and this is one way you can really make your free-motion quilting motifs pop.
Leah's advice is to practice each design on plain fabric sandwich first, before testing it out on your sampler quilt. "You could even stitch out 10-inch squares of each design and create a second quilt to enjoy with your practice time," she says.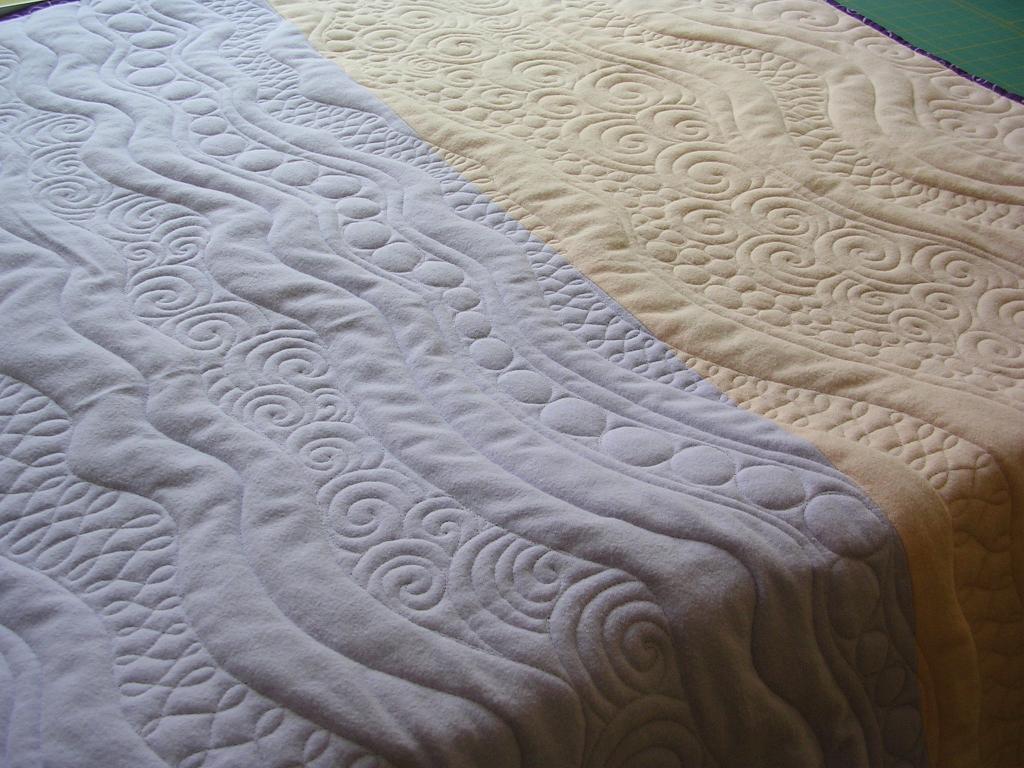 Photo via Craftsy member johellen
2. Use negative space
If you aren't quilting a sampler with specific blocks, you can define your own areas by machine quilting negative space using different free-motion motifs. This project by Craftsy member johellen features quilted swirls, large circles and pebbles, with each design confined to a specific "slice" of the quilt. Check out the other side of the quilt to see the great texture that this quilting creates.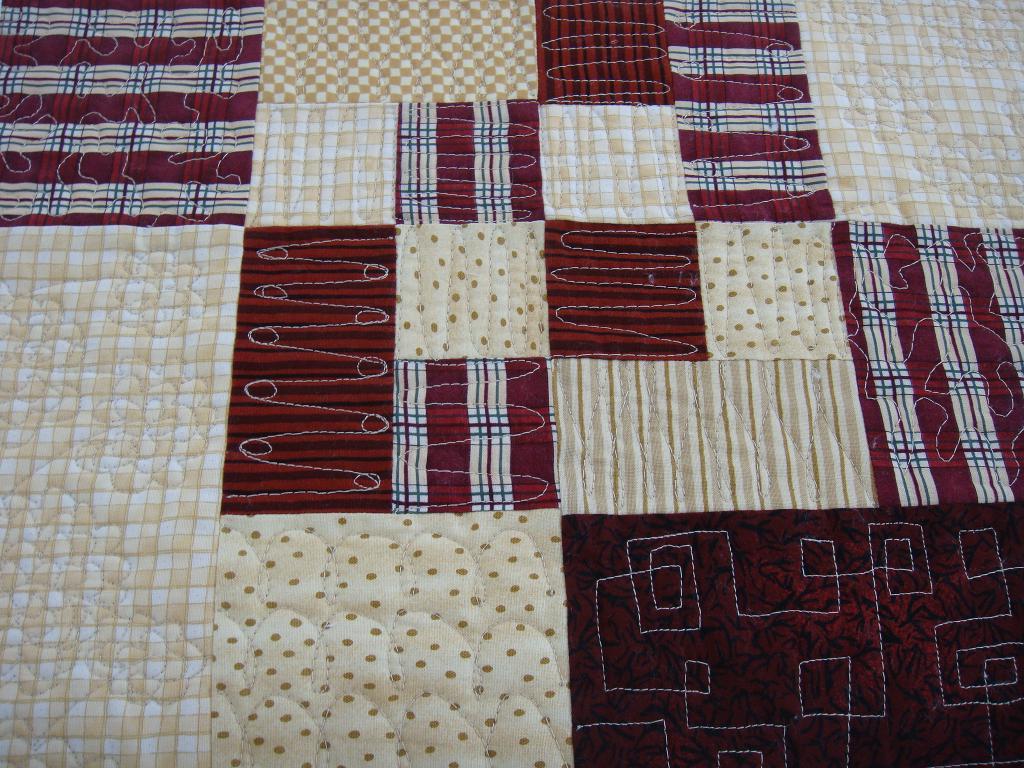 Photo via Craftsy member Christine B.
3. Combine different motifs
If you are just learning how to free-motion quilt, you may not realize that you can combine different motifs within the same quilt block. Each of the patchwork squares in this Practice Sampler Table Mat by Craftsy member Christine B. is stitched with a unique design, like flowers, loops or free-motion squares. Once you try a free-motion sampler, you may be surprised at how liberated you feel when quilting!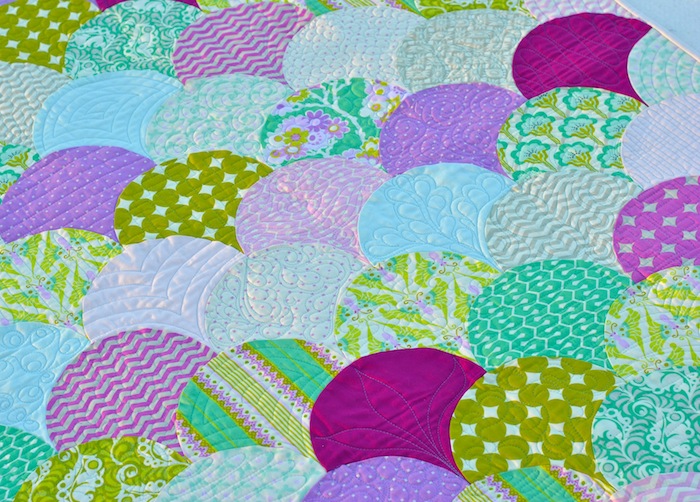 Photo via Craft Buds
4. Try clamshells
This Clamshell Quilt offers another example of a free-motion sampler that highlights the piecing. Each of the clamshells features different free-motion quilting motifs that fit within the given space and transitions seamlessly to the next block.
You might also enjoy our post on how to make a clamshell quilt.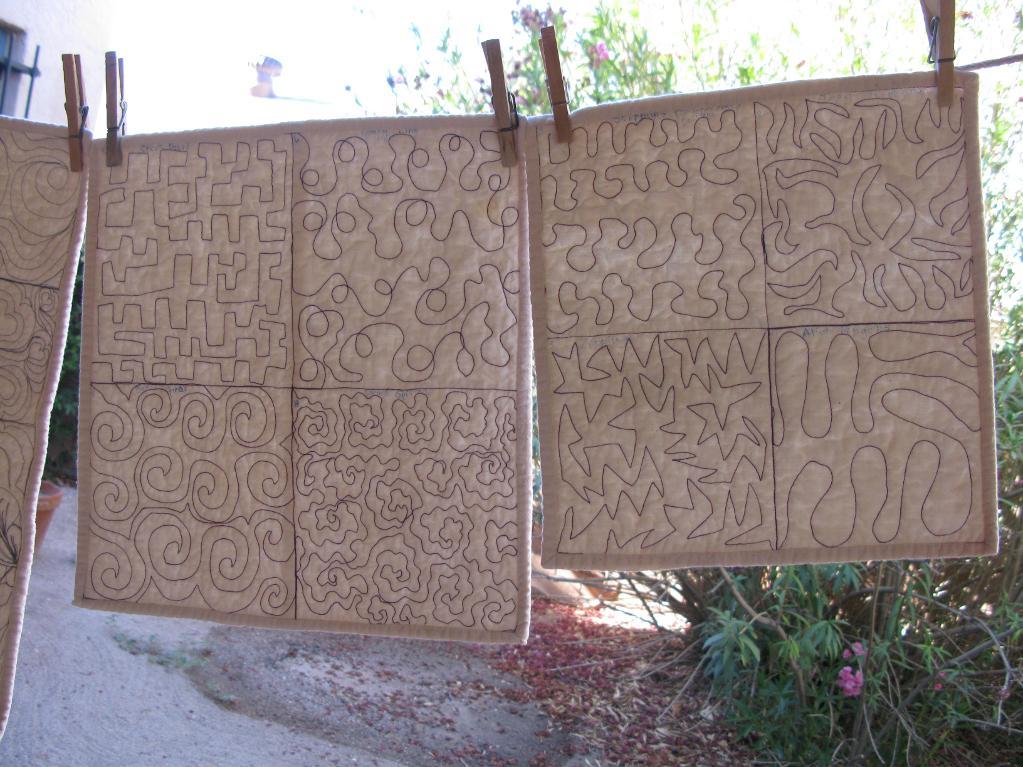 Photo via Craftsy member Donna Peterson
5. Practice on mini quilts
If you don't have a quilt top you a ready to turn into a free-motion sampler, that's OK! You can get started by making your own mini quilts from muslin, batting and backing fabrics like Craftsy member Donna Peterson made in her Practice Piece. Each quilt can be sectioned off into four quadrants, each of which will get its own free-motion quilting motif.
Free-motion is nothing to fear!
Master more than three-dozen magnificent motifs like stippling, spirals, paisleys, echo shell and pine needles in Leah Day's popular online quilting class Free Motion Quilting a Sampler.
Enroll Now >>
What makes online Craftsy classes great?
Learn for life! With lifetime access to your classes, you can watch lessons at your preferred pace and easily revisit your favorite concepts with just a click.
Kick up your feet! Enjoy classes anytime from the convenience of your home or even on-the-go with our mobile apps.
Get personalized guidance! Ask your instructor questions to receive all the answers and feedback you need to succeed.
Love it! There's no risk in trying with our 100% money back guarantee.