One of the biggest creative decisions to be made for your quilt is deciding what free-motion quilting designs to use. For many, it can be a big roadblock to finishing your quilt. For others, the hard part can be trying to think of new designs to try. 
These four places to find new free-motion quilting ideas will get your fingers itching to sew!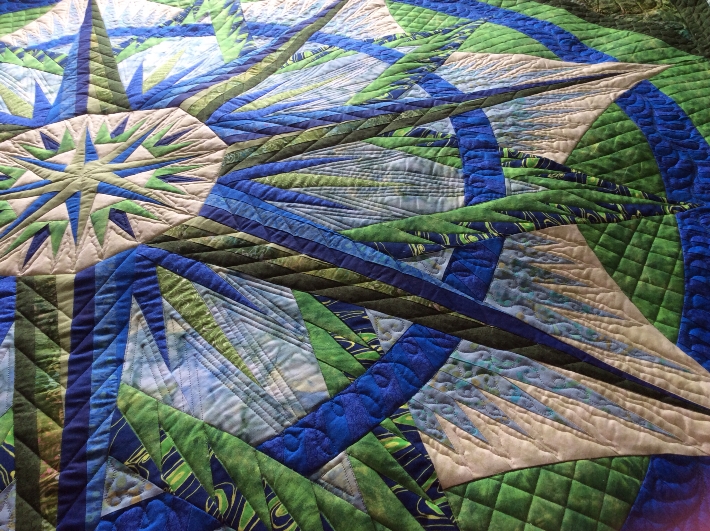 Judy Niemeyer quilt via Bluprint member Penny Sherlin
Don't Fear Free Motion Quilting
Conquer your free-motion fear! Discover how to quilt on your home machine, troubleshoot common issues and achieve beautiful results. Get My FREE Guide »
1. Use the quilt design
The easiest place to start is with your quilt top itself. The lines and shapes formed within the quilt blocks, and between the quilt blocks too! Use straight lines to echo the block design, rippling outward or toward the center of the block.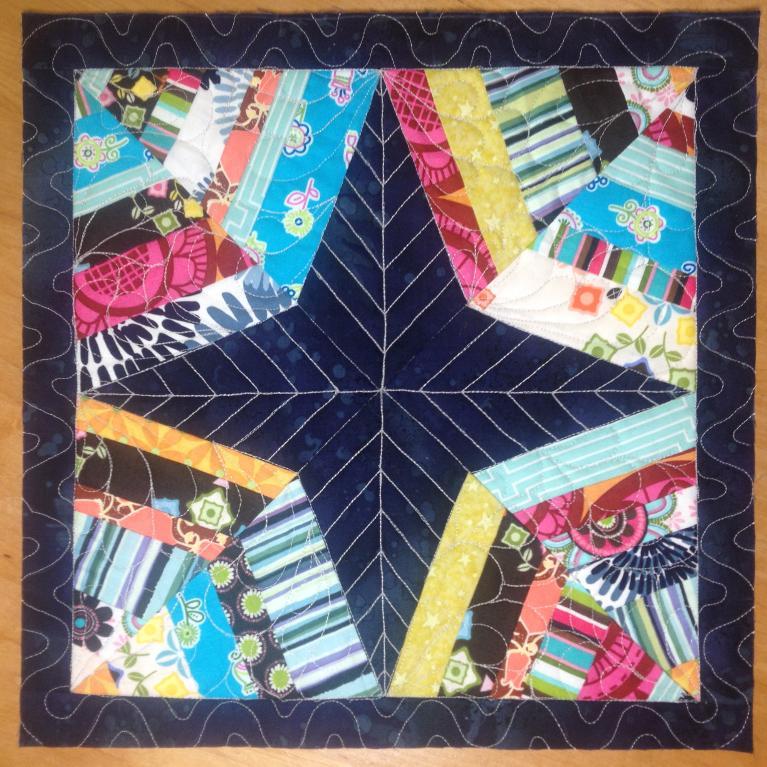 Block 19 FMQ Sampler via Bluprint member DianeV7
Extend the block designs into the surrounding negative space, or even quilt the block designs into larger expanses of negative space! Look at the negative space as a place to use free-motion quilting designs as a part of the whole quilt design itself.
Free motion quilting designs via Bluprint instructor Christina Cameli
2. Copy your quilting idols
There is absolutely nothing wrong with using the same designs your favourite quilters have used for their quilts! Whether it's taking one of their free-motion quilting classes, checking out their blogs, flipping through their books or browsing their Instagram, look closely at the designs they've used. Examine the shapes they've used, how they've physically formed them and linked them up. Note what kind of designs they've used within quilt blocks, in the sashing and around the borders.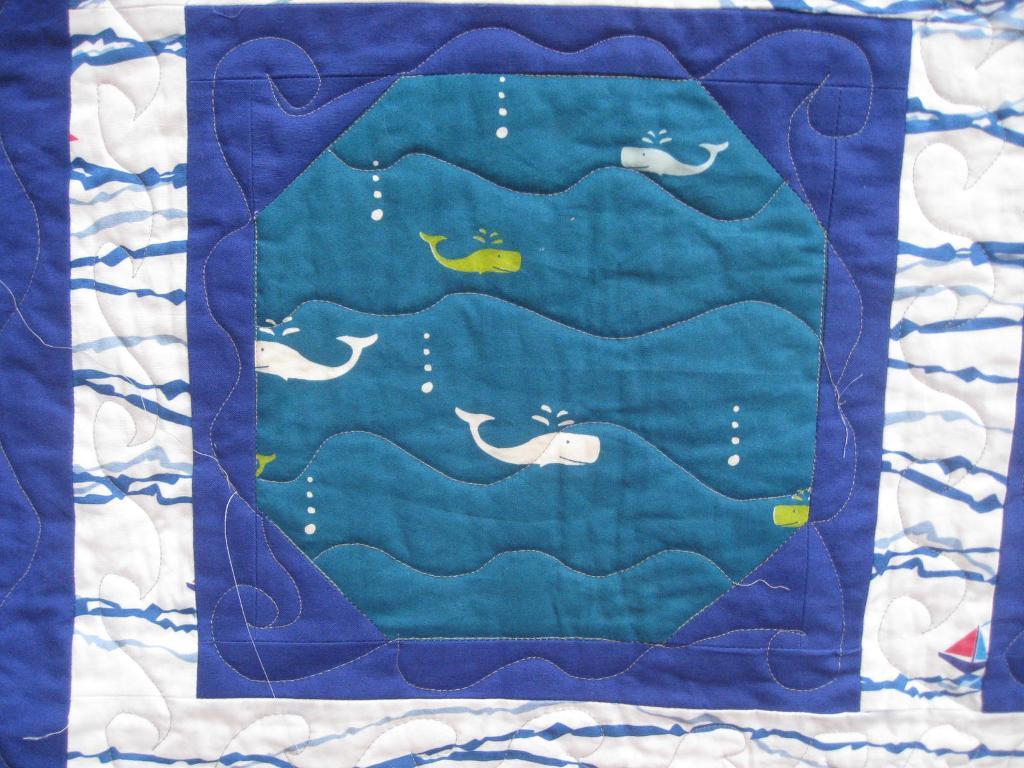 Nautical baby quilt via Bluprint member SunnyB
3. Use the fabric designs in your quilt 
A great place to source ideas for free-motion quilting designs is the fabric you've used in your quilt. Whether you're copying or emulating the actual design by using florals on a floral print, or using the theme to inspire your quilting with gentle waves for a nautical print!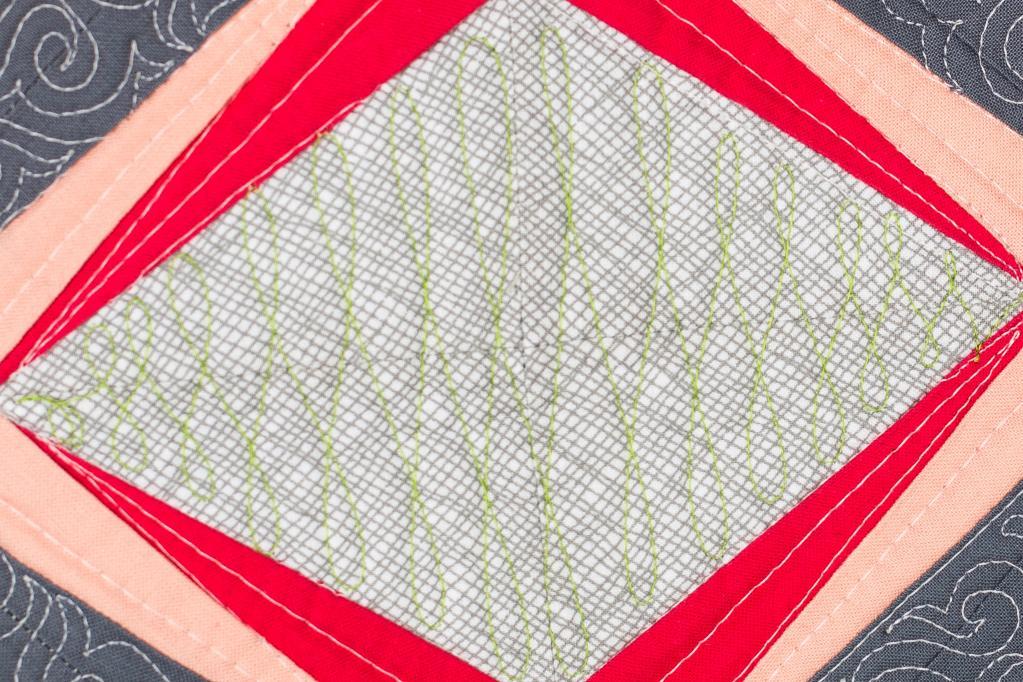 Wishbone filler via Bluprint instructor Angela Walters
An alternative option is to do the opposite of the fabric design — use curved and flowing free-motion quilting designs on geometric prints, and vice versa. The contrast can really make your quilting designs pop!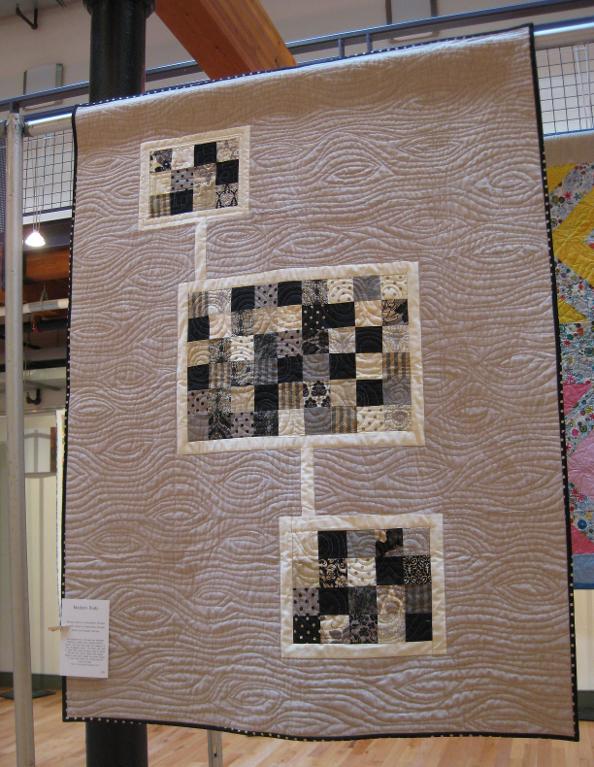 Modern pods – woodgrain FMQ via Bluprint member Malini
4. Look outside
Literally, look out your window and see what you can find! Maybe the shapes of the flowers on your bushes will inspire little clusters of free-motion quilted flowers, or the curves and points of the grain on your wooden bench. The spiky bunches of grass might look really effective on your quilt, or the puffy white clouds. Perhaps the hot sun warming up your sewing space will get your creative juices bubbling away too.
Edge to center designs via Bluprint instructor Leah Day
Once you start to think outside the box, there are endless places to source inspiration for your free-motion quilting designs! It is so easy to get stuck in sewing the same designs each time, so why not challenge yourself to try something new next time?
Don't Fear Free Motion Quilting
Conquer your free-motion fear! Discover how to quilt on your home machine, troubleshoot common issues and achieve beautiful results. Get My FREE Guide »