We knitters love stitching up tiny baby patterns for newborns. But what happens when those babies grow into toddlers? Easy: Try one of our free knitting patterns for toddlers from our awesome Craftsy designers.
As toddlers begin to walk, knits like wee booties and delicate outfits are no longer an option. These patterns keep that sweetness but offer durability for running and play. When babies grow and won't fit into those delicate baby knits anymore, upgrade to these free knitting patterns that are sweet but still sturdy enough for playtime.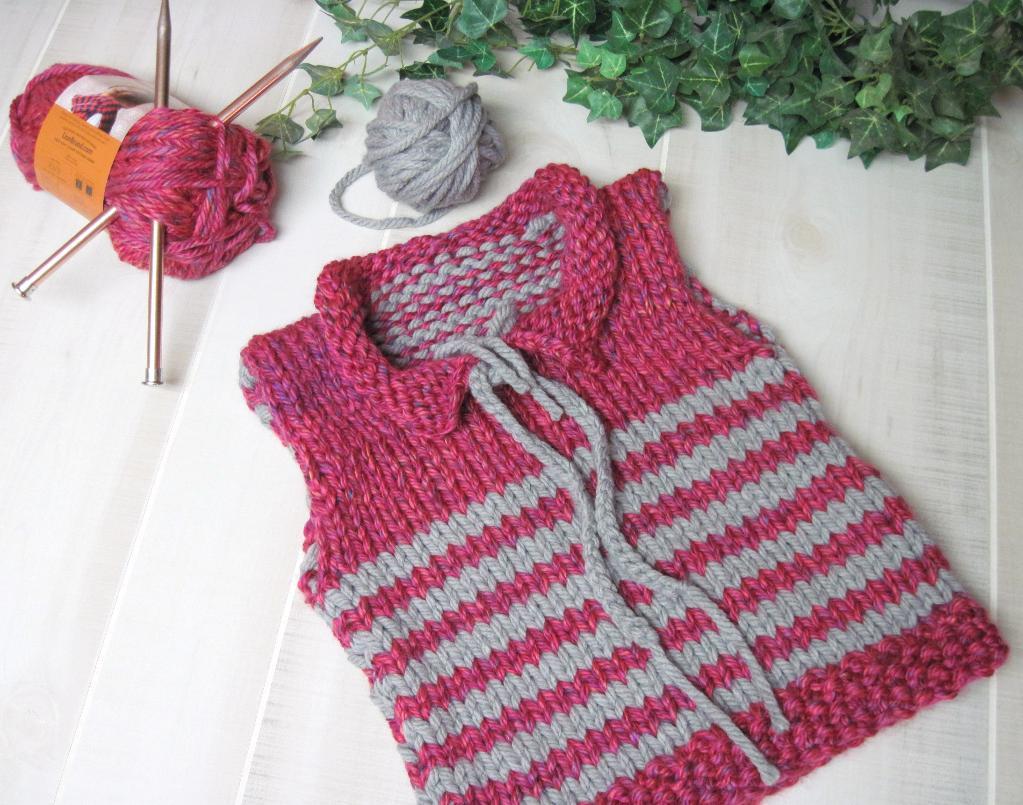 Photo via Craftsy member Laurel Arts
1. Striped Toddler Vest
Small knits work up even faster when they're knit with chunky yarn. This vest is sized for ages 3–4 years old. The vest is worked in separate pieces and then seamed, while the collar is added as a finishing touch. The designer also has a hooded version available for sale in case you want to add some extra warmth.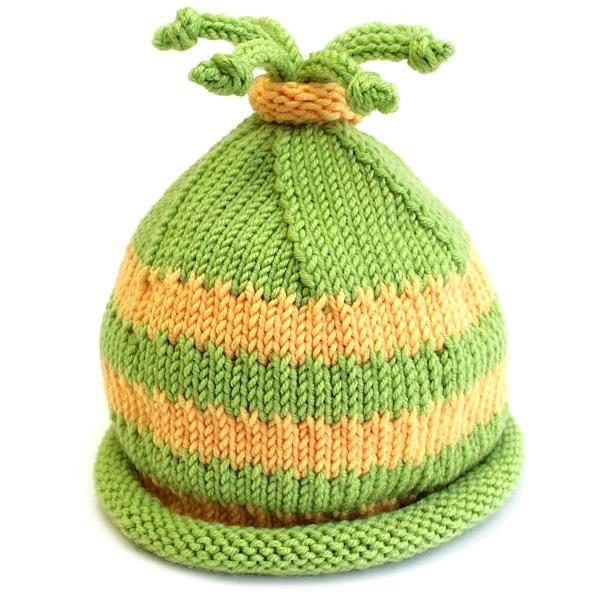 Photo via Craftsy member Knitca
2. Cutie Hat
The fun I-cords at the top of the hat will bounce around as toddlers bob to and fro during play. Designer Knitca created this as an in-the-round pattern to avoid bulky seams that may be uncomfortable for kiddos, and the rolled brim stays put with the perfect snug fit.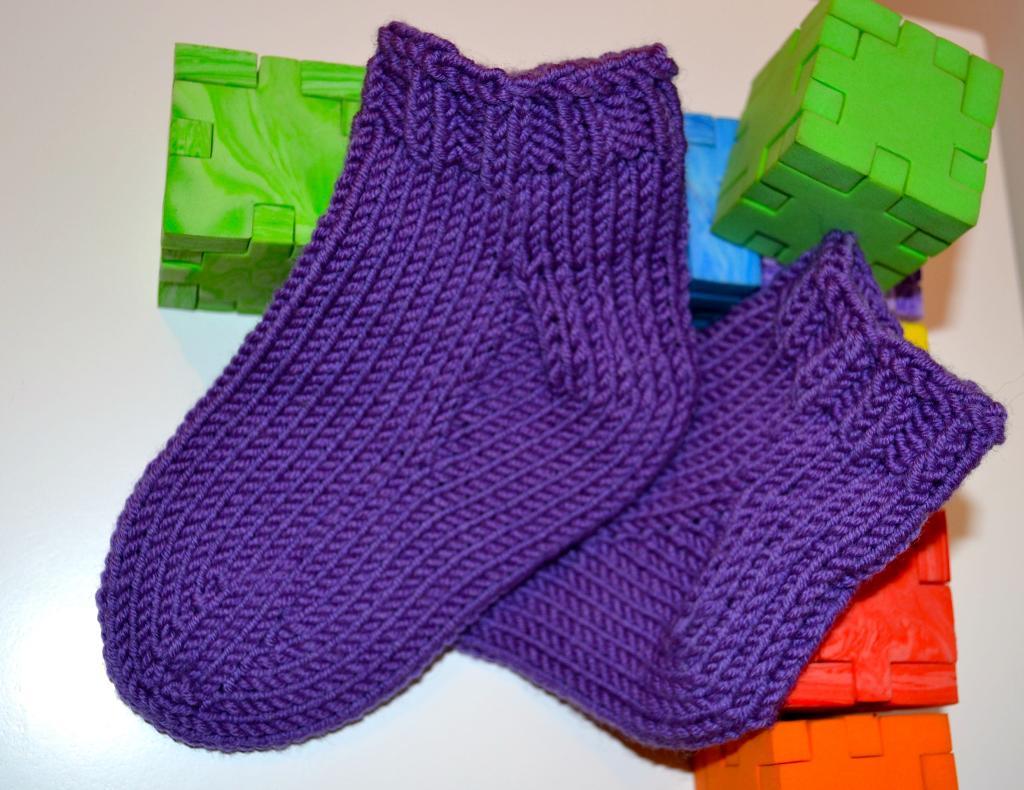 Photo via Craftsy member capitalKNITS
3. Triumph Toddler Socks
Keep little toes toasty and warm with these cozy socks. The socks are knit toe-up, and it's a great basic pattern for anyone who wants to try knitting socks for the first time since there are no complicated stitches involved. The length of the foot is easy to customize to get a fit that's just right for your little one.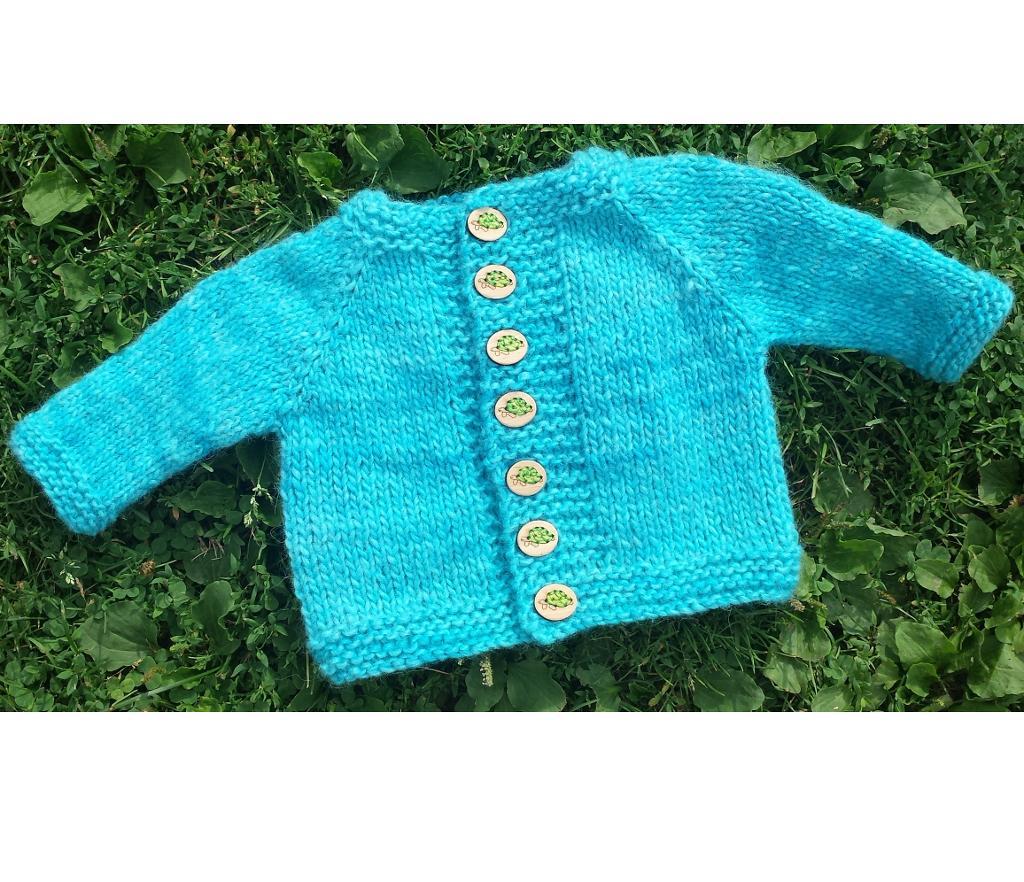 Photo via Craftsy member Taiga Hilliard
4. Kimes
This sweater is sized from newborn to 6 years, so you can make one for any young 'un in your life. The sweater is knit top down, which means you can check the fit as you go. The sweater is designed for both boys and girls. You can even let the little ones help choose the buttons!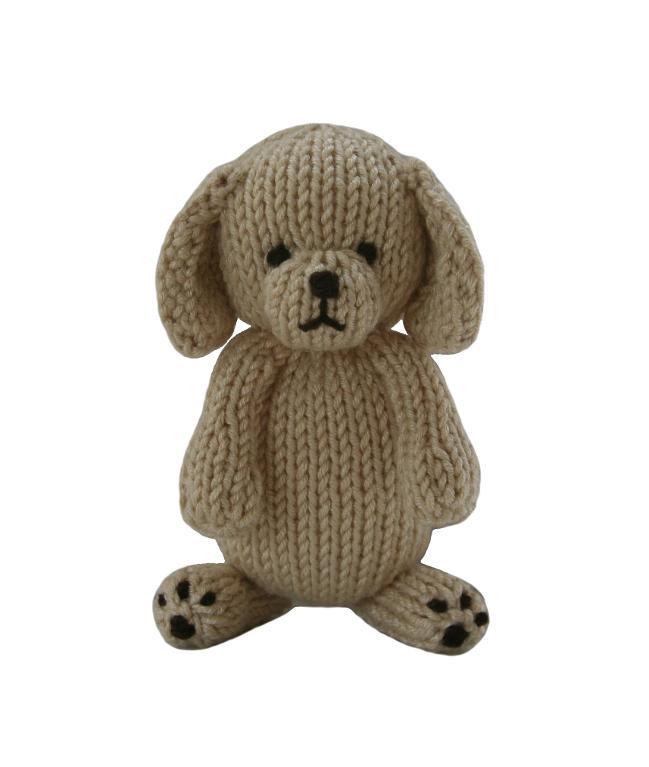 Photo via Craftsy member Knitables
5. Puppy
Every toddler needs a cuddly buddy to tote around. Make their special toy even more meaningful when you knit it yourself! Use a washable yarn if possible, since most toys see just as much dirt and wear as your kid does.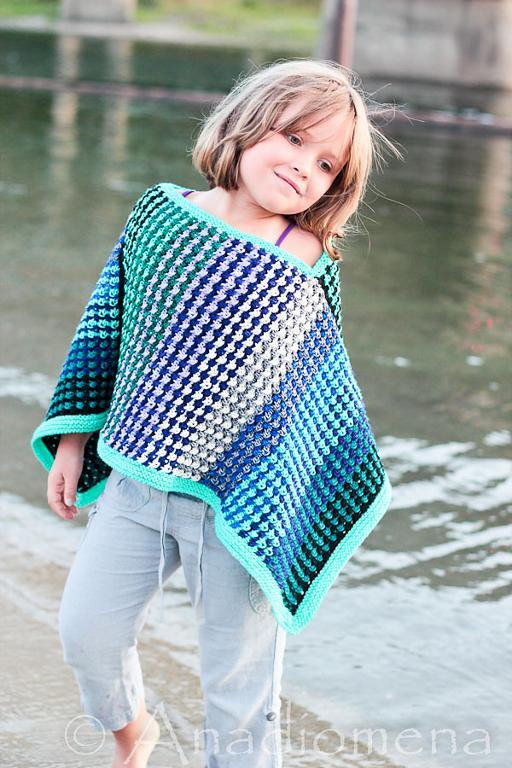 Photo via Craftsy member Elena Nodel
6. Ice Queen Poncho
Designer Elena Nodel's daughter Maya encouraged her to design this poncho. It's easy to customize the two rectangular pieces to fit anyone, from children to adults. We love the idea of making matching ponchos for siblings or for kids and parents! The designer also notes that she was able to get rid of a lot of scrap yarn when knitting this, so dig in your stash and see if you can do the same.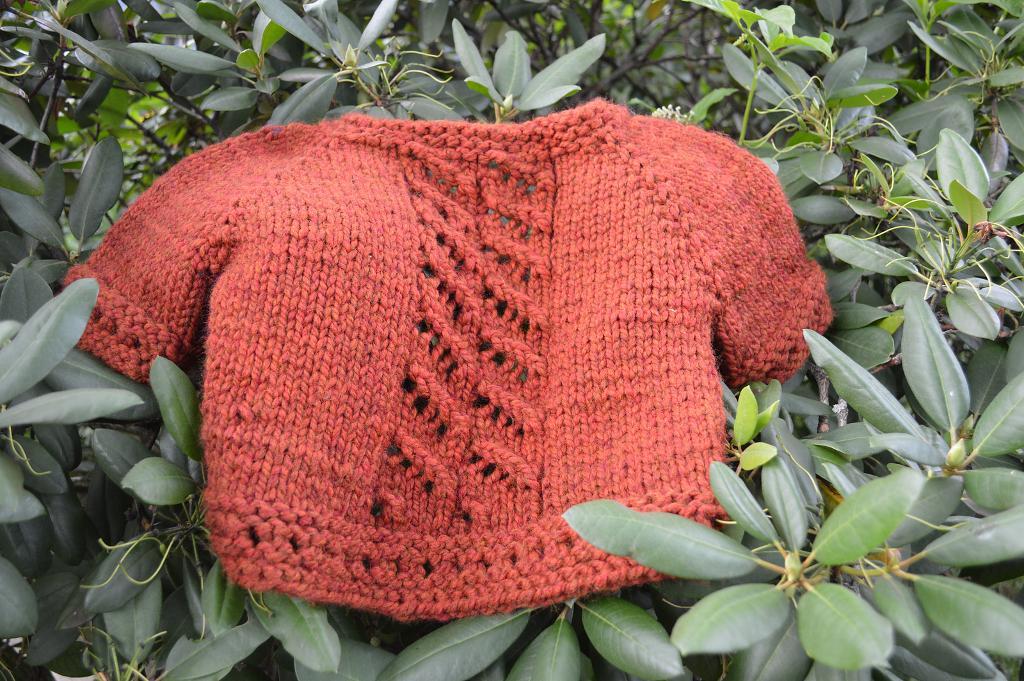 Photo via Craftsy member Taiga Hilliard
7. Snug as a Ladybug in a Rug
This beautiful cardigan is open in the front, so there are no buttons to fiddle with. The photo above shows the lace panel that runs down the back; you can omit this panel and replace it with plain stockinette stitch if you'd like. You also have a choice of long or short sleeves, so it's easily customized depending on the needs of each kid.