Most knitters think of the scarf as a project for a beginner, but it's also a great way for seasoned knitters to learn a new technique or whip up a quick project. That's what we discovered when we started browsing all the beautiful free knitting patterns for scarves from our indie Bluprint designers.
Scarves won't blow your yarn budget, either. Most can be stitched using just one or two skeins of yarn, and you can download these free patterns right away without even dipping into your wallet.
Add these free knitting patterns for scarves to your Bluprint cart, then dig through your stash while you dream of all the possibilities. Who knows? You might even finish knitting your scarf before the temperature drops!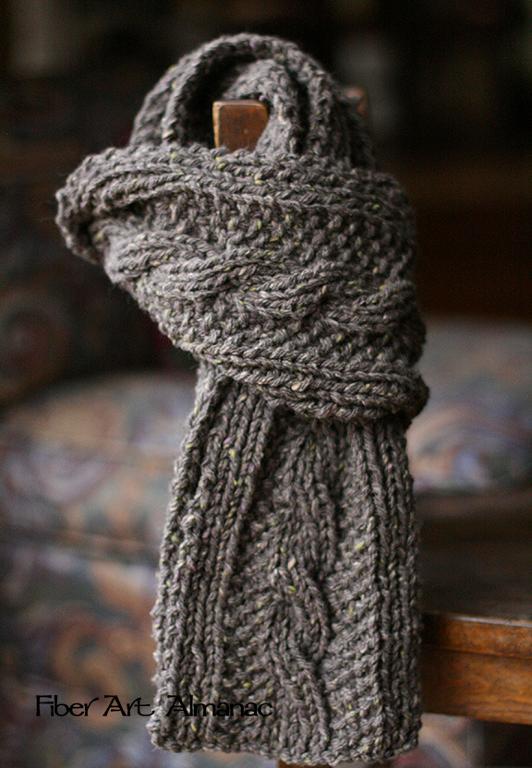 Photo via Bluprint member wildwoodpress
1. Watching British Mysteries on Netflix
The name of this pattern made me giggle since I spend a lot of time knitting while watching British mysteries on Netflix. The bulky, cozy tweed of this scarf just might inspire you to dress like one of your favorite characters.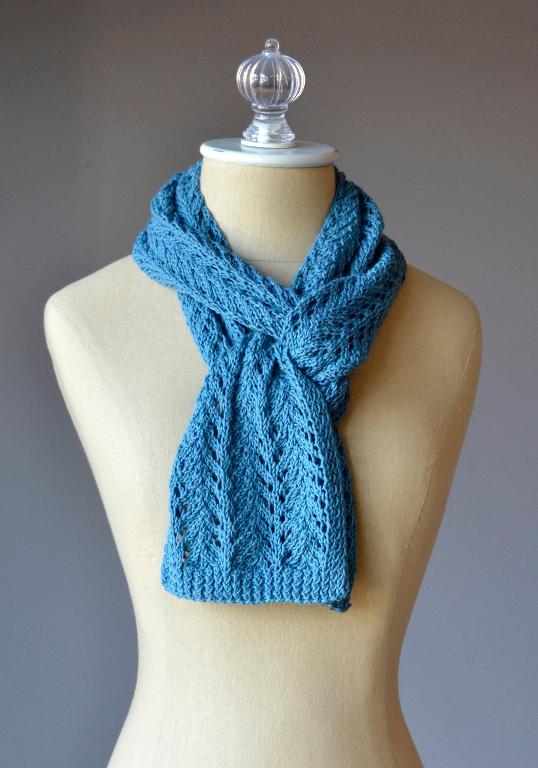 Photo via Bluprint member Universal Yarn
2. Lace Scarf
Because there's no shaping, this is the perfect pattern for first-time lace knitters. Stitchers already experienced in lace will easily memorize the lace repeats and breeze right through it. There are both charted and written instructions included.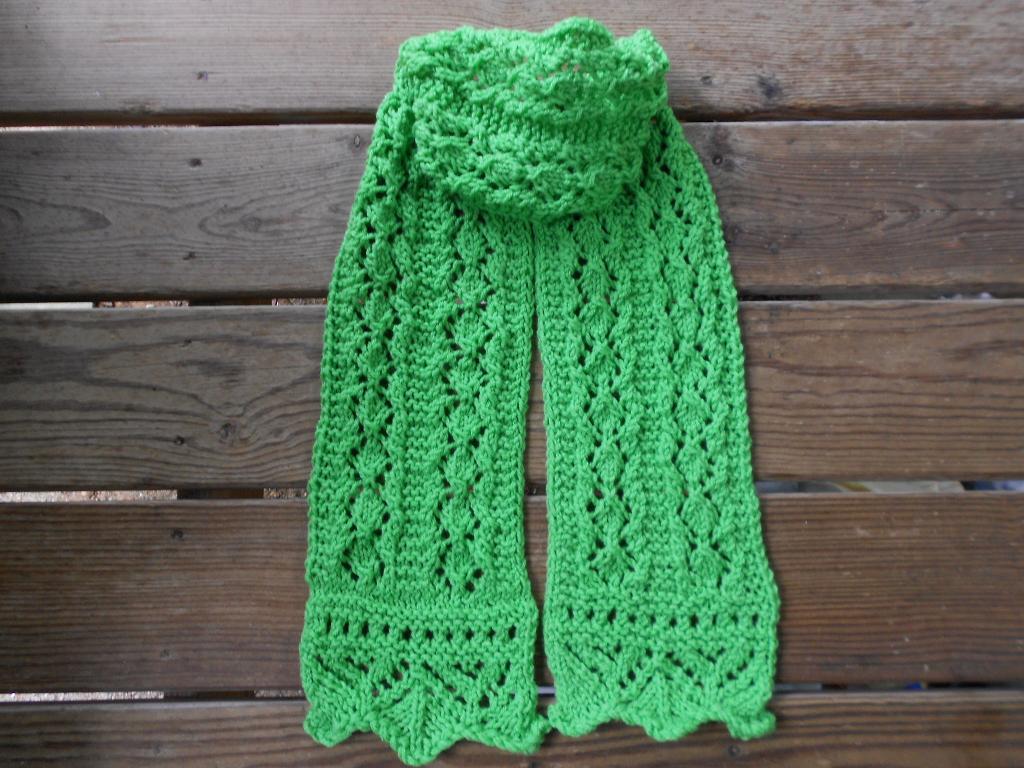 Photo via Bluprint member Merry Melody
3. Spring Moss Lace Scarf
This pattern is designed with stash busters in mind since you can stitch until you're almost out of yarn. The open stitches make this scarf perfect for transitional seasons like fall and spring, but you could also wear it on a milder winter day.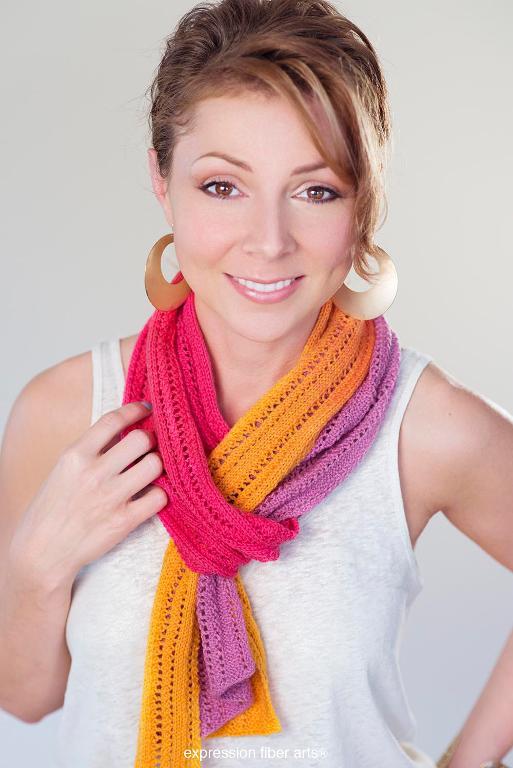 Photo via Bluprint member Chandi Agee
4. Sail into the Sunset Scarf
This simple pattern is designed to really show off the yarn, whether you're stitching with an ombré colorway, self-striping yarn or just your favorite color. The designer provides plenty of ideas for adjusting the scarf, too. You can even turn this scarf into a shawl by casting on extra stitches to double or even triple the width.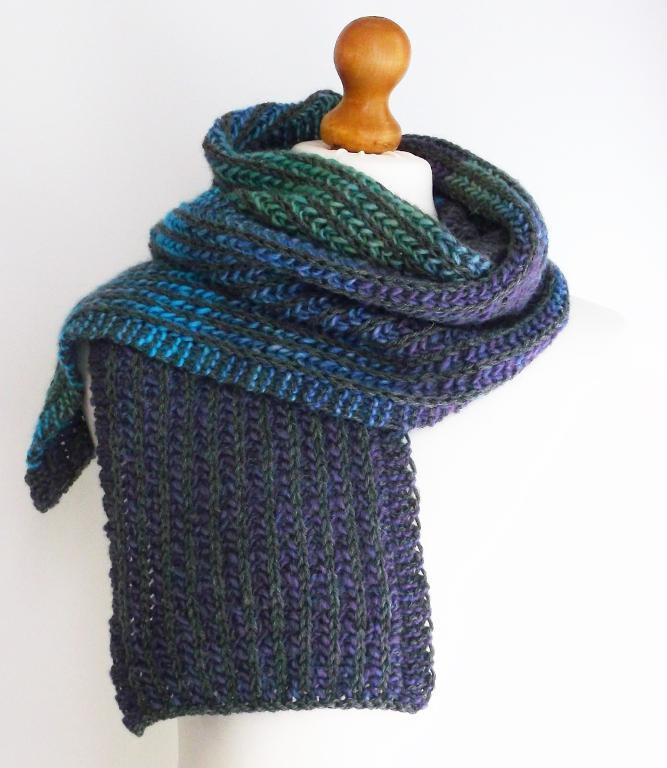 Photo via Bluprint member Briansmith9
5. Easy Brioche Scarf
Want a scarf that's both warm and has an unbelievably awesome texture? The brioche stitch provides both! If you can't get the hang of brioche knitting, check out Mercedes Tarasovich-Clark's Brioche Knitting Made Easy class. You'll be a brioche pro by the time you finish the class, and you'll have three brand new brioche projects under your belt.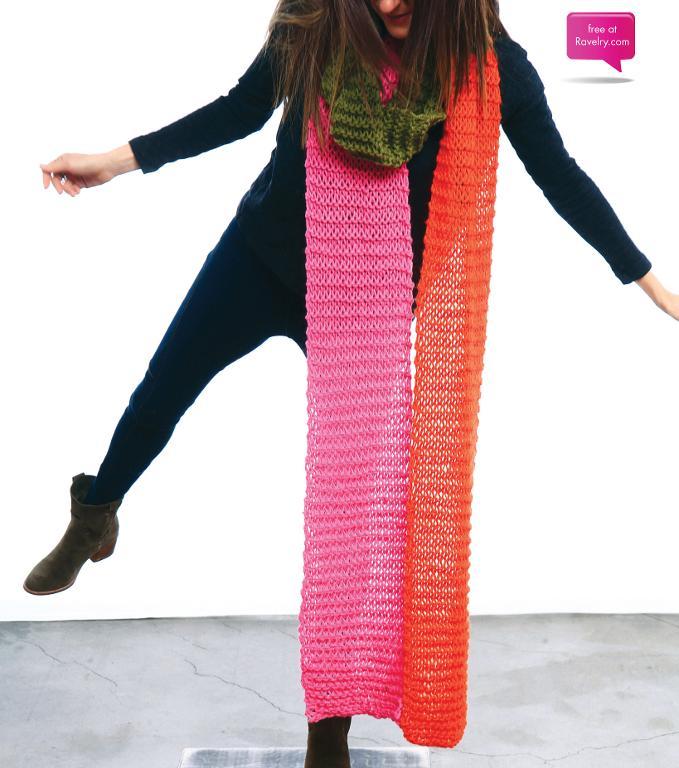 Photo via Bluprint member BeSweet
6. Snake Scarf
Beginners will flip out over how awesome and easy this scarf is. Two strands of yarn are held together as you knit, creating a bulky yarn that works up very quickly. The big, loose stitches give this scarf plenty of drape, so make it as long as you'd like.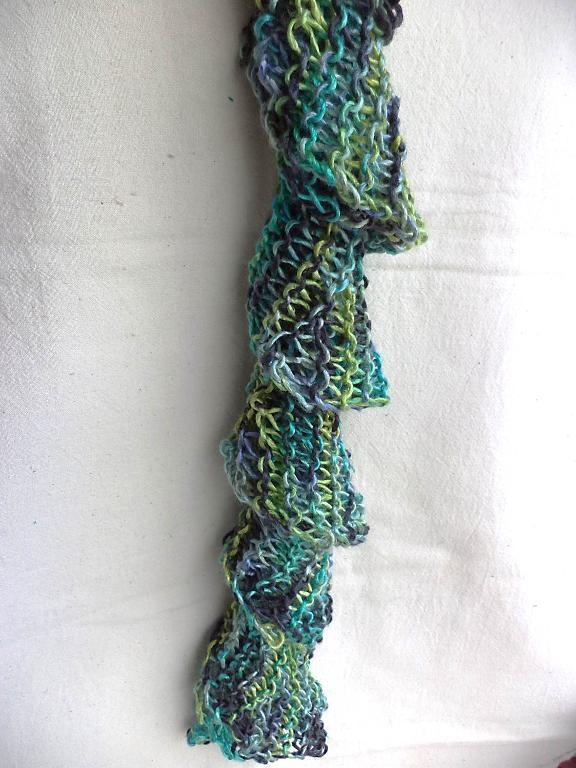 Photo via Bluprint member Googoocreations
7. Kellen Ruffle Scarf
Three words: 100 percent silk. This is one of the best excuses you'll find to use that luxury yarn you've been hoarding. Of course, gauge isn't important here, so you can use any type of yarn you'd like. The stitch makes the yarn wrap into a gorgeous ruffle, probably making it your new favorite fashionable scarf.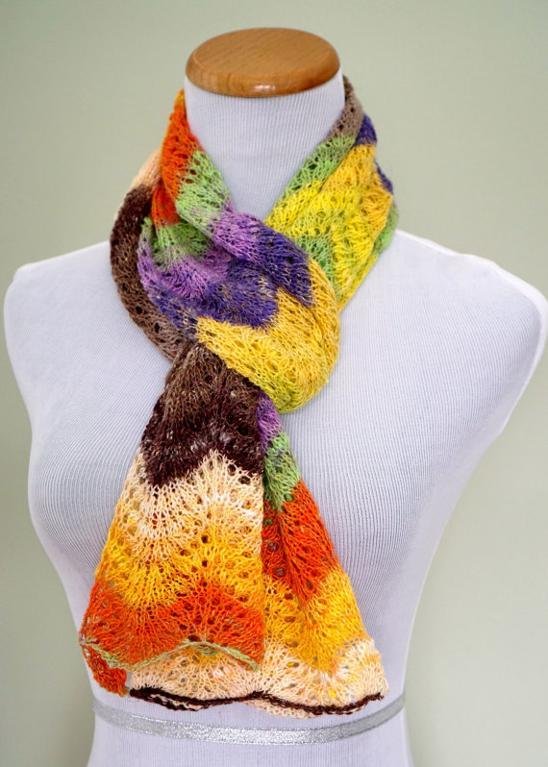 Photo via Bluprint member Faberie
8. Feather and Fan Lace Scarf
Grab your softest lace-weight yarn and stitch this beautiful lace scarf. As you can see from the photo above, a variegated yarn works well for this pattern. Don't hesitate to try other colorways, too, especially if you want the scarf to complement your outerwear or tops.
FREE: The Bluprint Designers' Collection Knit Scarves eBook
Download this free pattern eBook, which includes eight beautiful knit scarf patterns from the best independent designers!Get my FREE eBook »