The weather might be warming up for most of us, but that doesn't always stop the chill from creeping into our feet!
If you find yourself with frequently chilled toes, a free knitted slipper pattern might be just what you need! Plus, knitted slippers aren't just for winter. They're great for wearing on hardwood floors year round to give your feet a bit of cushion.
Ready to fight off chilly toes? Give your feet some warmth and cushion with these free knitted slipper patterns.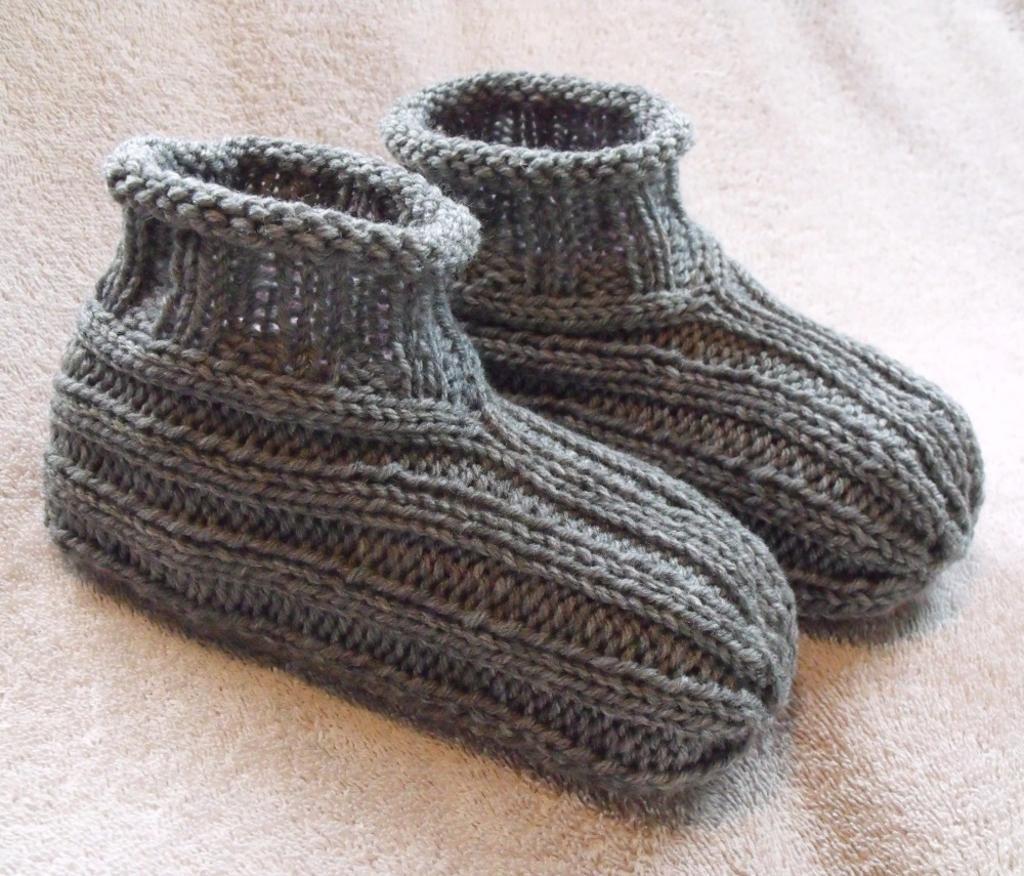 Photo via Craftsy member Janis Frank
1. Adult Bootie Slippers
Slip into these cozy booties that feature a ribbed foot. That ribbed foot not only gives you a nice fit, but it also helps keep your feet warm. The slippers pictured above are knit in a neutral gray, but feel free to play with bolder colors too.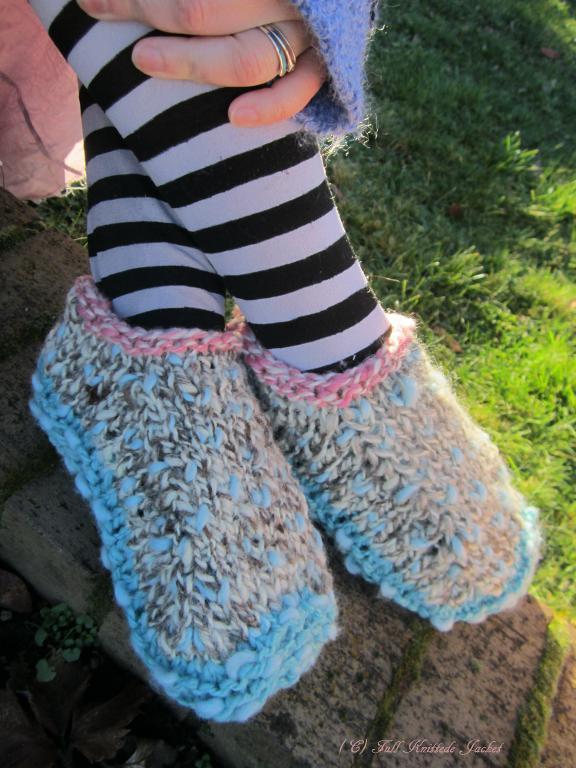 Photo via Craftsy member Morae
2. Thrummed Biscotte Slippers
These slippers use a toe-up cast-on, so if you're a fan of toe-up socks then you'll have no problem with these. If you've never tried a toe-up cast on before, the worsted-weight slippers are the perfect opportunity to try it out with a thicker yarn.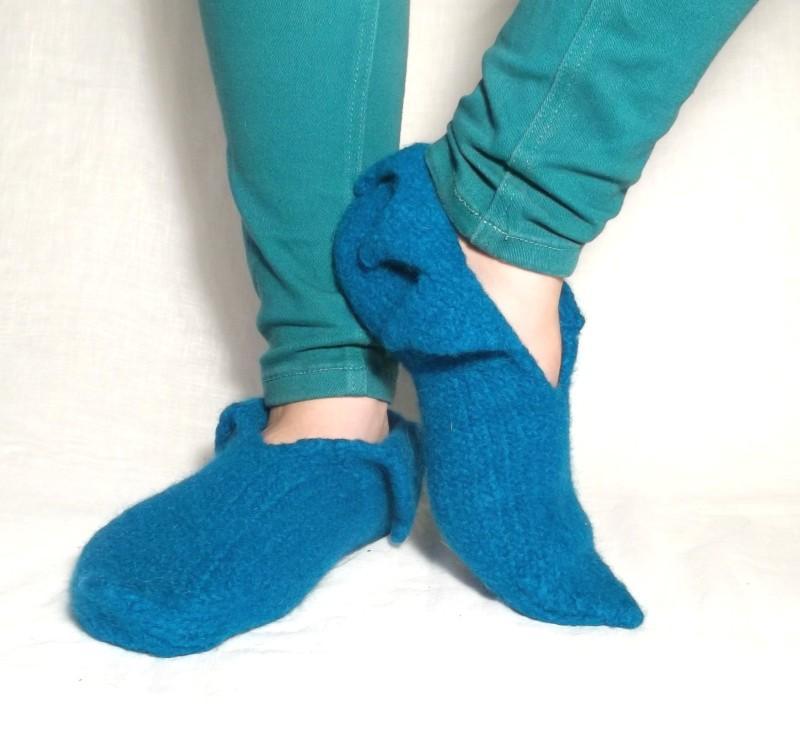 Photo via Craftsy member Claire Fairall
3. Felt Pixie Slippers
Get the ultimate warmth when you knit and felt your slippers! Felting is an easy process that just requires you keep an eye on your project to monitor the fit as you felt. The instructions come with an entire section devoted to felting to guide you, whether you're new to felting or just need to brush up on it.
Photo via Craftsy member Tin Can Knits
4. Rye
This pattern is actually for socks, but they'd make excellent slippers for around the house, too. The pattern comes in several different sizes from toddlers through adults, and it uses a worsted-weight yarn that works up quickly.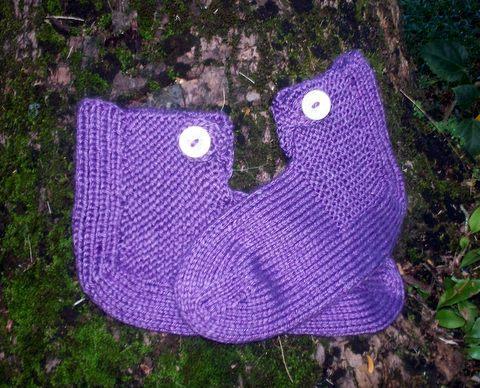 Photo via Craftsy member SailingKnitter
5. Mystery Slippers
These cute little slippers are perfect for just lounging around. You can even add your favorite buttons as embellishments to the cuff for easy fastening. The slippers are designed so that you can easily adjust the foot length to fit any shoe size.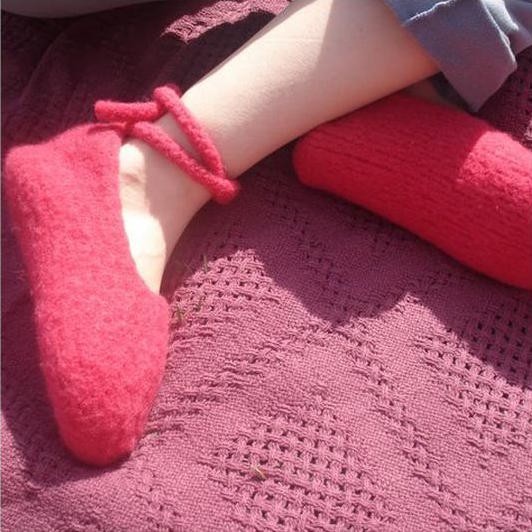 Photo via Craftsy member Twiss and Weber
6. Felted Slipper
This slipper pattern calls for two strands of yarn held together, creating a slipper that works up in no time. After you seam the slipper, you'll felt it and form it, so don't worry about perfecting those seams. Once you felt the slippers, all the imperfections will disappear!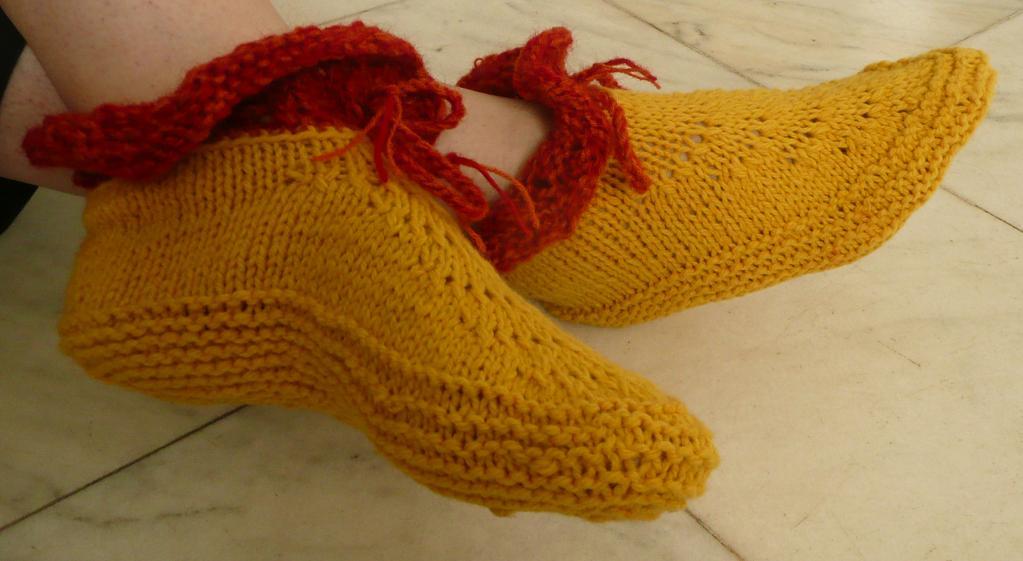 Photo via Craftsy member chis mioara
7. Maria Slippers
These slippers are just as pretty as they are functional. Imitate the two-color palette you see here, or just use one solid color for the entire slipper. Ties around the ankles give you a bit of a custom fit that can be adjusted.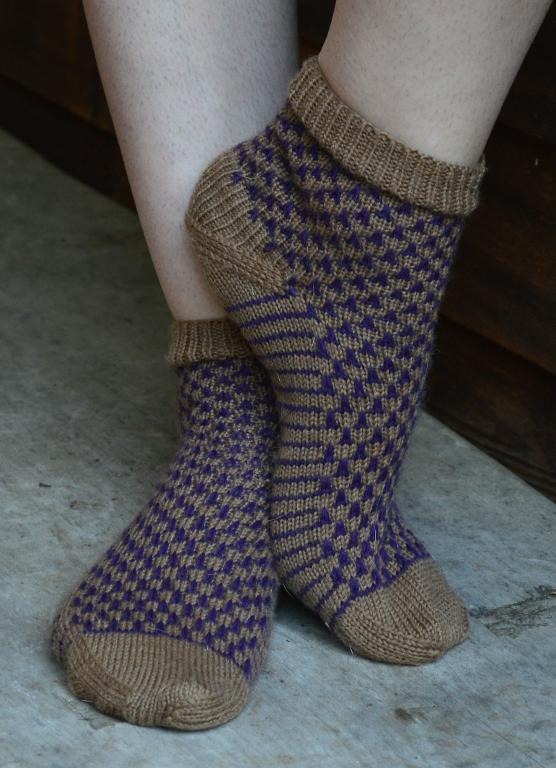 Photo via Craftsy member heidigali
8. Purple Cork
This cozy footwear can be worn as slippers or as socks. Don't be intimidated by the colorwork — the pattern uses a slip stitch technique that doesn't require any floating strands on the wrong side of the work.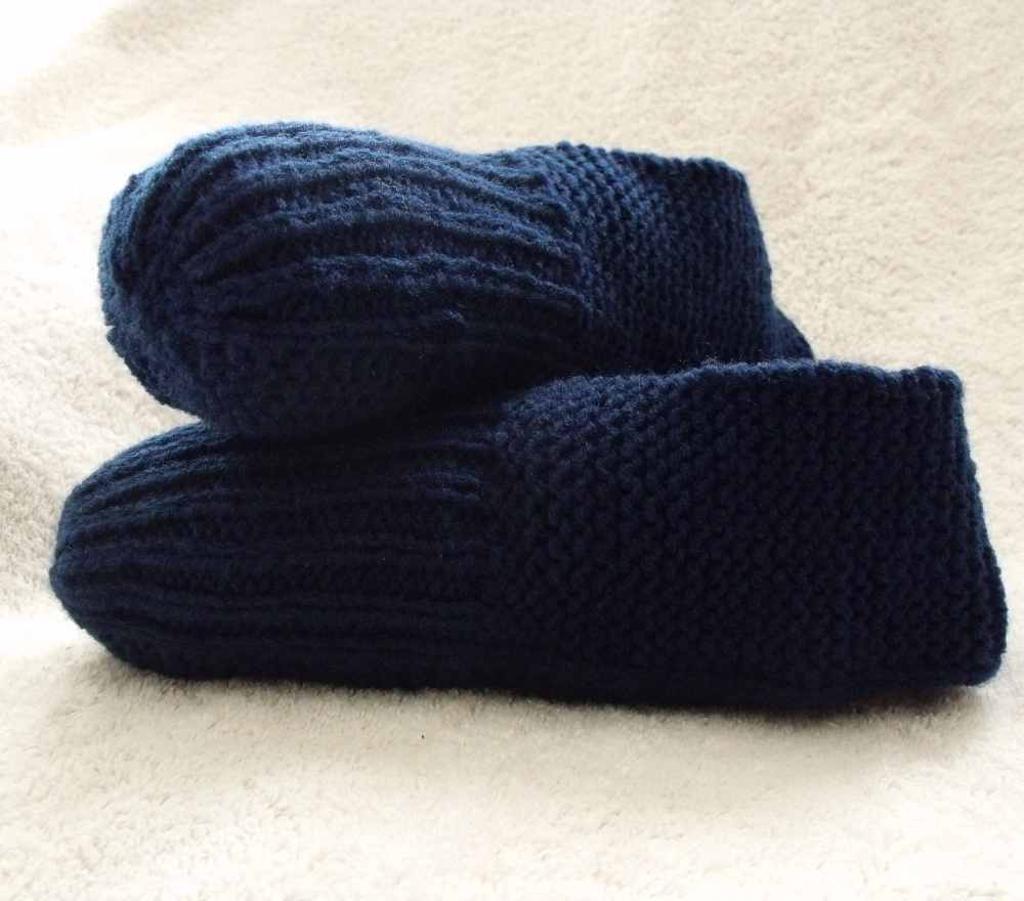 Photo via Craftsy member Janis Frank
9. How to Knit a Pair of Slippers
The designer took a basic slipper pattern one step further by offering not just options for customizing it to any size, but also a link to a video where she shows you how to knit them step by step! The ribbed instep gives you a nice bit of stretch so the slippers fit comfortably over your foot without any sagging.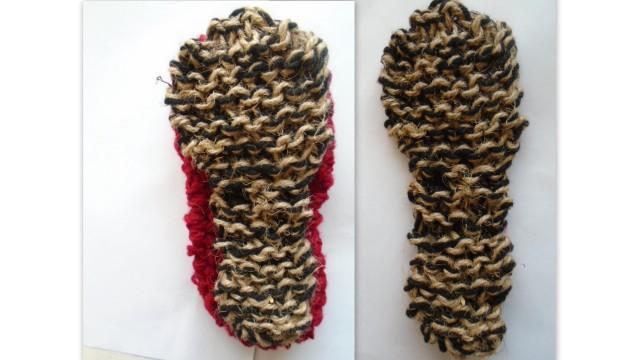 Photo via Craftsy member Hectanooga
10. Jute Slipper Sole
Do you find that you're slip-sliding around in your knitted slippers? If so, a jute sole might be just what you need. The jute material is a strong, coarse fiber that gives you a bit more grip to your step. This pattern shows you how to add a jute sole to just about any slipper.