Fall means it's time to bid farewell to your flip-flops and welcome your warm boots. What better way to accessorize those boots than with knitted boot cuffs?
Knitted boot cuffs are a fantastic way to stay cozy throughout the fall and winter. Wear them with boots and bare legs when you feel a chill in the air, and add layers of tights or leggings as the temperature drops even more.
It's possible you already have the yarn you need to make these knitted boot cuffs in your stash. Dig through and see what you can find, then download one (or more!) of these FREE knitted boot cuff patterns for an instant cool-temp accessory.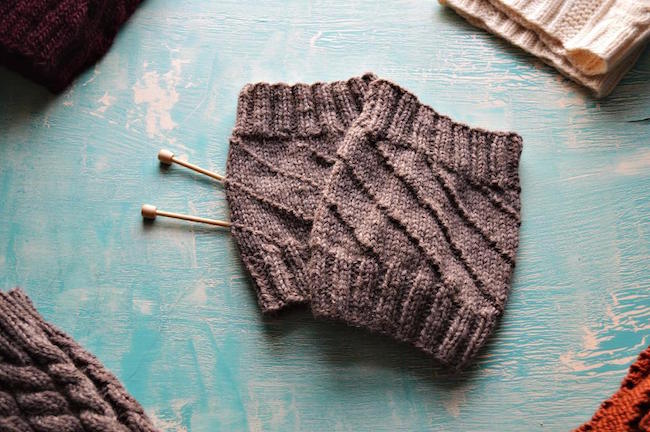 Photo via Bluprint member Codi Hudnall
1. The Hurricane Boot Cuff Liners
Hate double-pointed needles? One way to avoid them with these cuffs is to use nine-inch circular needles or the magic loop method. The ribbing on the edges ensures the cuff stays put, even if you're moving around a lot.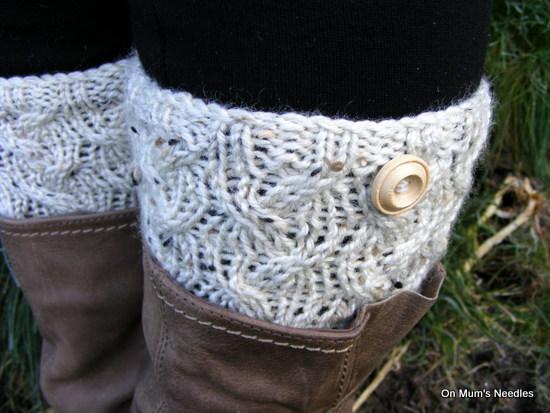 Photo via Bluprint member stampycarol
2. Cable Waves Boot Snugs
Designer stampycarol's two 20-something daughters keep her on her toes when it comes to designing knitting patterns, and these boot snugs are no exception. The side buttons are totally optional, but if you like them then you can even add extra buttons to create neat little pairs on each side.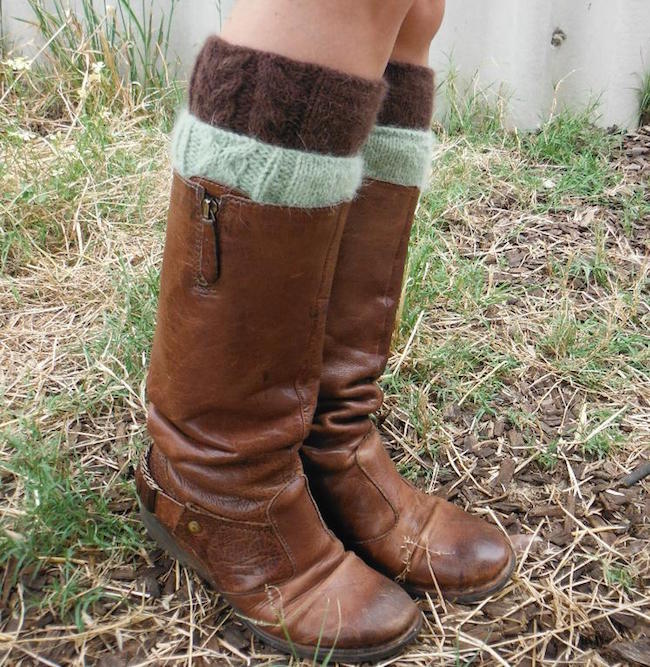 Photo via Bluprint member bimblenmooch
3. Twivey
These boot cuffs overlap each other, giving the illusion of wearing two pairs of knee-high socks. The designer used a luxurious wool and angora blend for this pair. The angora lends a nice lofty look, but if you're on a budget, you could get a similar texture using a wool blended with mohair.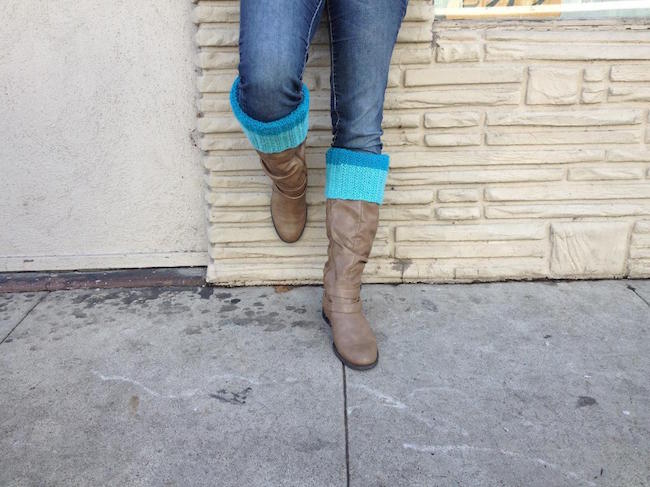 Photo via Bluprint member Alice Humbracht
4. Color Block Boot Cuffs
I don't think I'll ever get tired of the color block trend. I love designer Alice Humbracht's suggestion for using this as an opportunity to learn two-at-a-time magic loop. If you start one cuff in the first color and the other cuff in the second color, you'll be able to easily distinguish between the two when you're working magic loop.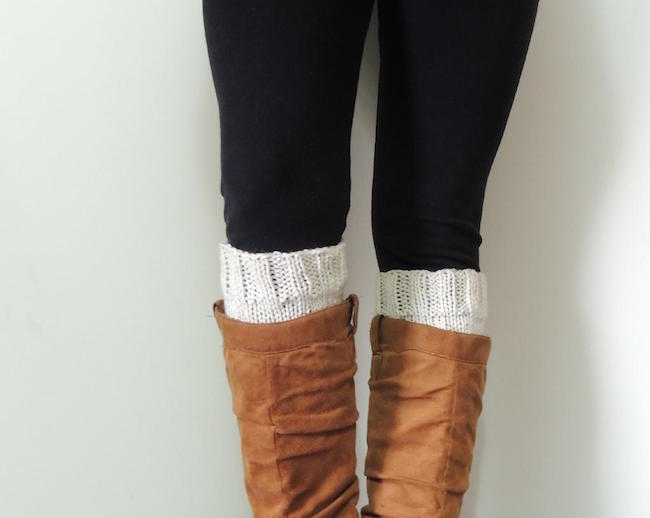 Photo via Bluprint member mindylewis678
5. Basic Boot Cuffs
These boot cuffs are unique because they come in two different sizes, so you can choose the one that fits your leg most comfortably. Designer mindylewis678 is the queen of knitting boot cuffs; once you've worked her basic boot cuffs, check out her other patterns to see even more boot cuff variations.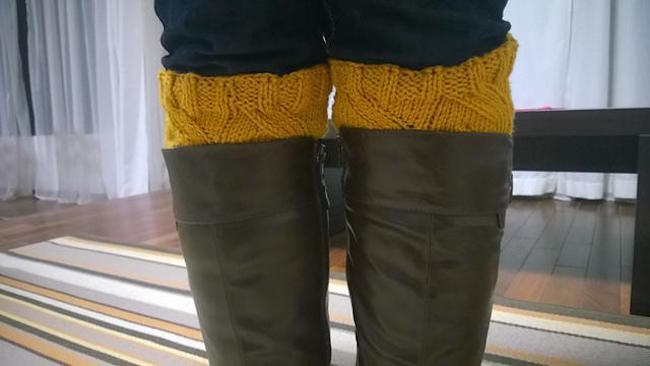 Photo via Bluprint member ialessi
6. Sunflower Boot Cuffs
You'll memorize this 15-stitch repeat in no time, so you can stitch these even when you're distracted by a movie or chatting with friends. I love how the bright yellow peeks out from the top of the boot, but these would look great in any color of yarn that offers nice stitch definition.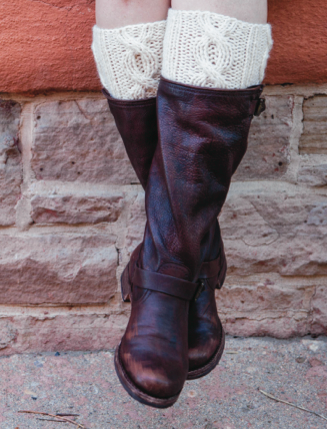 Photo via Bluprint member BluprintPatterns
7. 1-Hour Boot Toppers
Yep, you read that right: it only takes an hour to make these cute cuffs. You'll knit them up with straight needles, then use a yarn needle to seam them. It's perfect for a weekend project or a last-minute gift.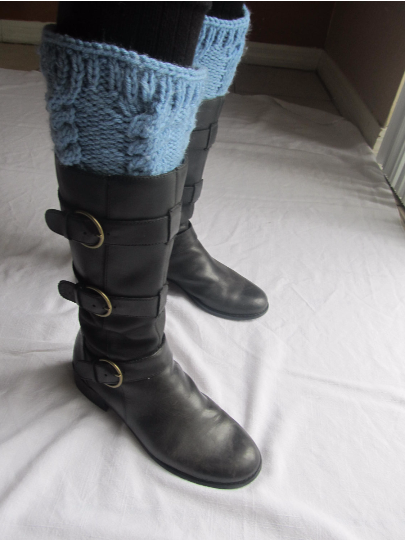 Photo via Bluprint member melanieknits
8. Cabled Boot Cuff Pattern
Download this pattern if you want to practice your cables on a small-scale project that isn't too overwhelming. Seasoned knitters will ease right through the cabling. It's a nice project for de-stashing, too, since it only requires a small amount of worsted-weight yarn.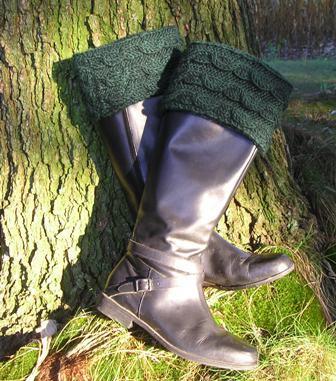 Photo via Bluprint member nickersr
9. Wavy Cable Boot Toppers
Unlike the other cables featured here, these cables wrap around horizontally instead of vertically. Check out designer nickersr's other photos to see how you can pair these with ankle boots, too.