This month, we're excited to share three FREE digital calendar wallpapers, featuring inspired selections of artwork by Bluprint's expert drawing instructors!
Choose your favorite to download today, then set it as the background on your computer or tablet to enjoy these fun summery scenes all month long!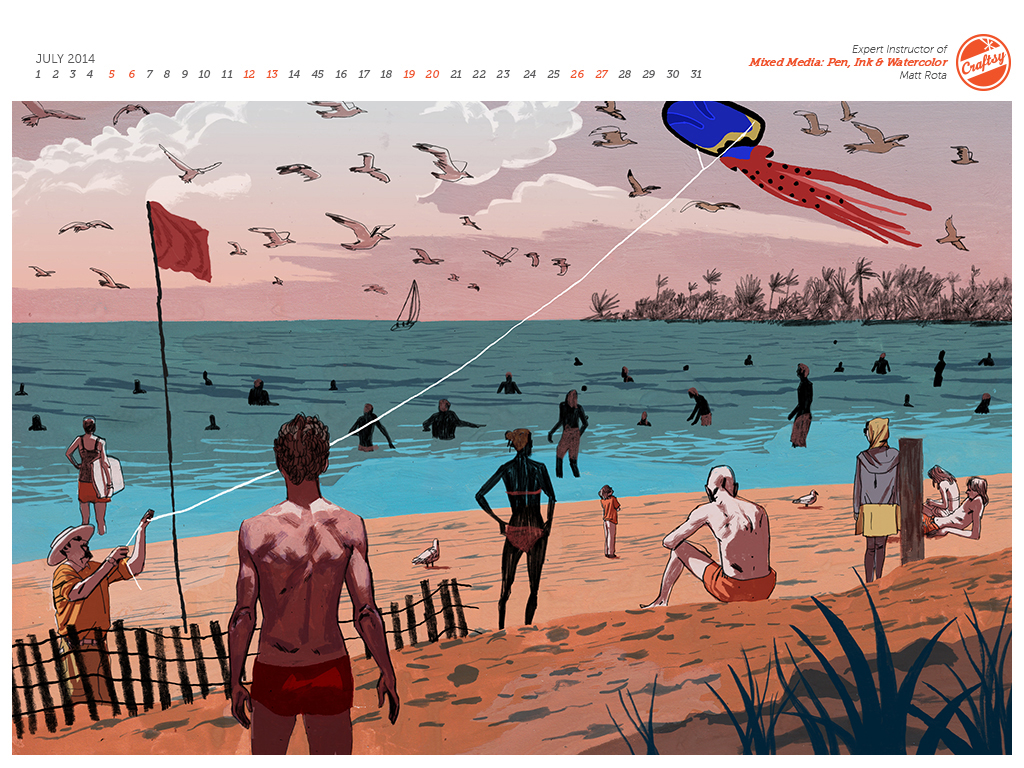 Summer by Matt Rota
You can almost feel the sunshine beaming down on this delightful seaside scene by illustrator Matt Rota. Looking to make your illustrations stand out like this? Sign up for Matt's class Mixed Media: Pen, Ink & Watercolor and you'll gain the skills to bring your vision to life in unique works of art!
Dogwood by Shadra Strickland
Professional illustrator Shadra Strickland is an expert in visual storytelling, as evidenced by this dreamy piece. Inspired by Shadra's childhood visits to her grandmother's house in Georgia, Dogwood evokes the sweet innocence of a carefree summer day. Sign up for Shadra's class The Art of the Picture Book for expert guidance on bringing your own creativity to life with an illustrated story that will delight children and publishers alike!
Grand Luce, France by Jeff DiCicco
Transport yourself to the stately Chateau du Grand-Lucé in France's famous Loire Valley with Grand Luce, France by architectural illustrator Jeff DiCicco. If you would love to learn how to draw depictions of depth so convincing, you feel as though you could step inside, check out Jeff's class The Art & Science of Perspective.
Click to get the FREE calendars >>
Which of these impressive artworks is your favorite?