Even though I don't work with felt often, I somehow ended up with a lot of felt scraps in my stash. I love that felt comes in a lot of bright colors, and its texture makes it super easy to work with. I sometimes forget how easy and quick it can be to stitch up something made of felt!
These free felt sewing patterns work for any kind of felt, whether it's the inexpensive by-the-sheet felt you find in the craft store or the high-quality wool felt you can purchase by the yard. Thanks to the fabric's versatility, there are all kinds of free felt sewing patterns available to download, from toys and brooches to tech cases and even home decor.
Take a peek at your felt stash and choose a few of these free felt sewing patterns to stitch up in a flash.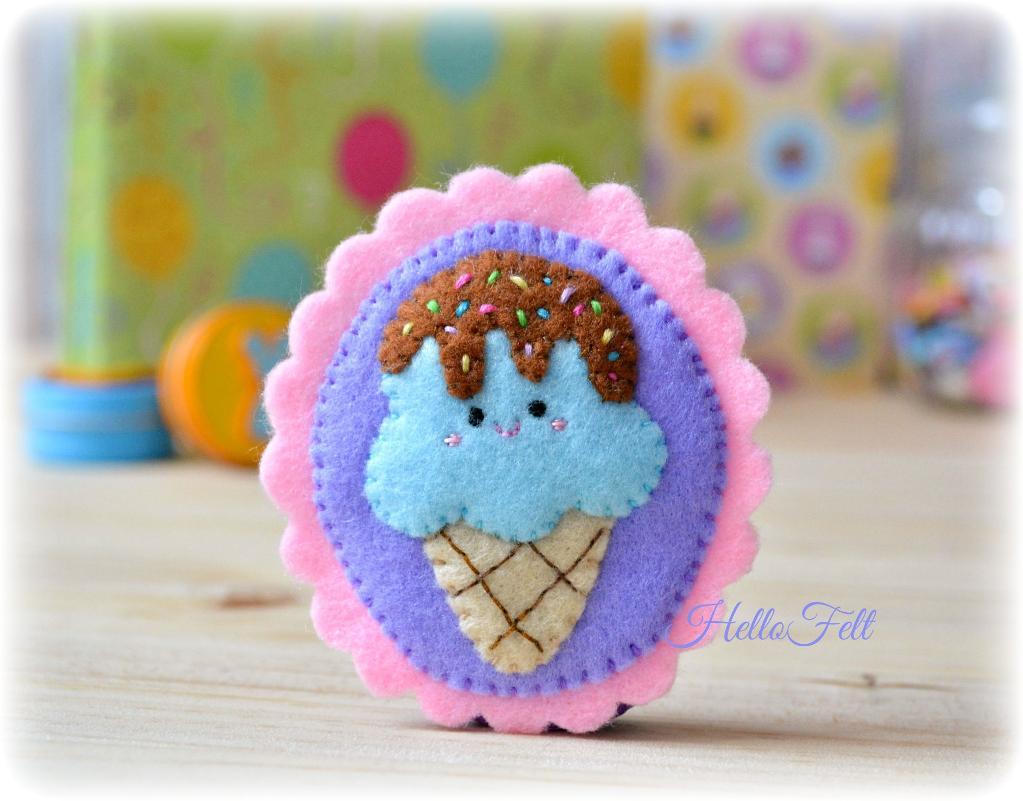 Photo via Bluprint member Hello Felt
1. Ice Cream Brooch
You'll need some backstitch embroidery skills to complete this cute little dessert. The brooch is simple to construct, and you'll have a lot of fun adding the cute, colorful sprinkles!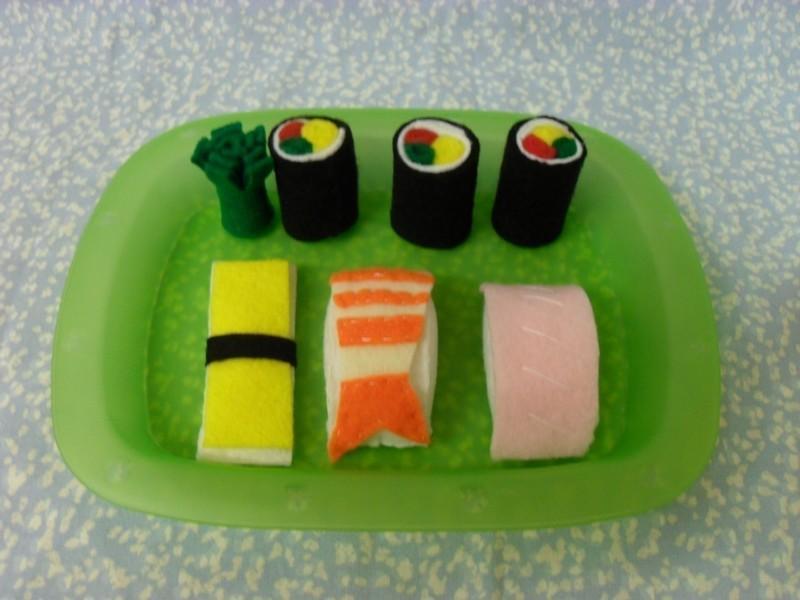 Photo via Caroline Jane
2. Felt Food Sushi
Use your felt scraps to make five different types of sushi that are perfect for kitchen play. If you don't want to use it as a food toy, you can just use it as a fun display in your home. You could even sew the pieces to a large rectangle of felt and hang it on the wall of your kitchen.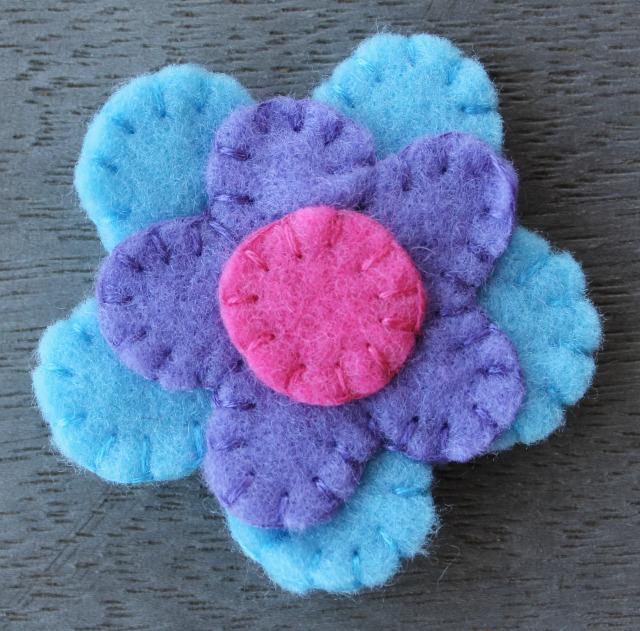 Photo via Jody Herbert
3. Felt Flower Tutorial
This flower was designed as a doll hair accessory, but there are plenty of other things you could do with it. Attach it to a child's headband to add a pop of fun color, attach a pin to the back to turn it into a brooch, sew it to your favorite tote bag — there are so many possibilities! The edges of the flower are finished with a blanket stitch; if you're not familiar with the technique, you can find a blanket stitch tutorial here in Option 3.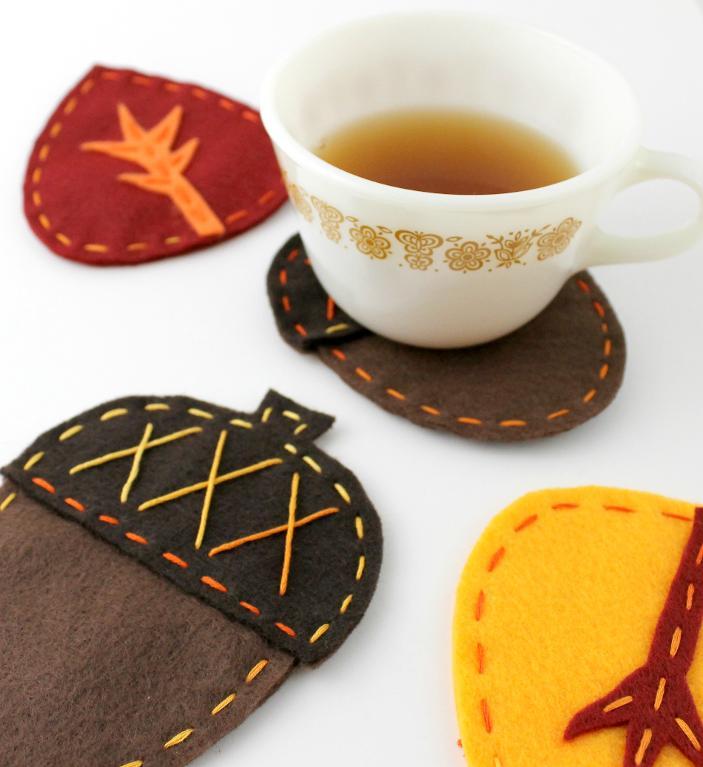 Photo via lovahandmade
4. Acorn and Leaf Felt Fall Coasters
Spice up your table with these cute acorn and leaf felt coasters. These coasters are simple enough even for beginners. If you can sew a simple running stitch, you have all the skills you need.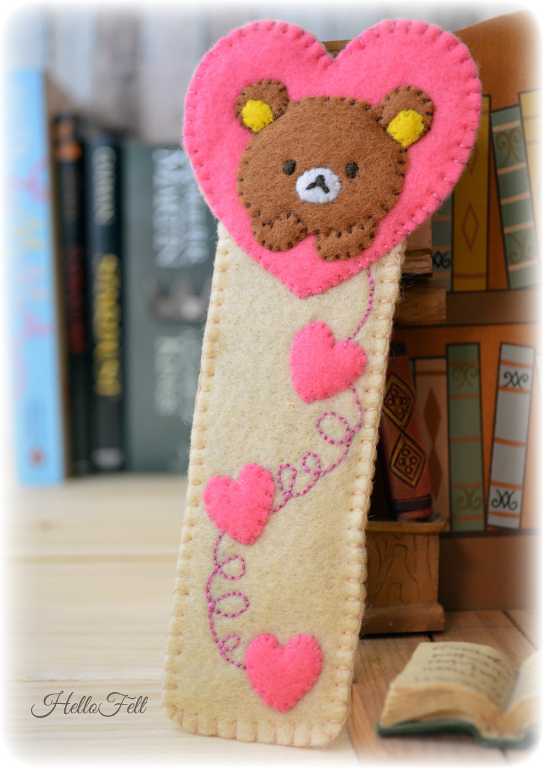 Photo via Bluprint member Hello Felt
5. Felt Rilakkuma Bookmark
The felt makes the construction of this bookmark sturdy enough for even the most voracious reader. Stitch these assembly-line styles and make several as gifts that you can give throughout the year.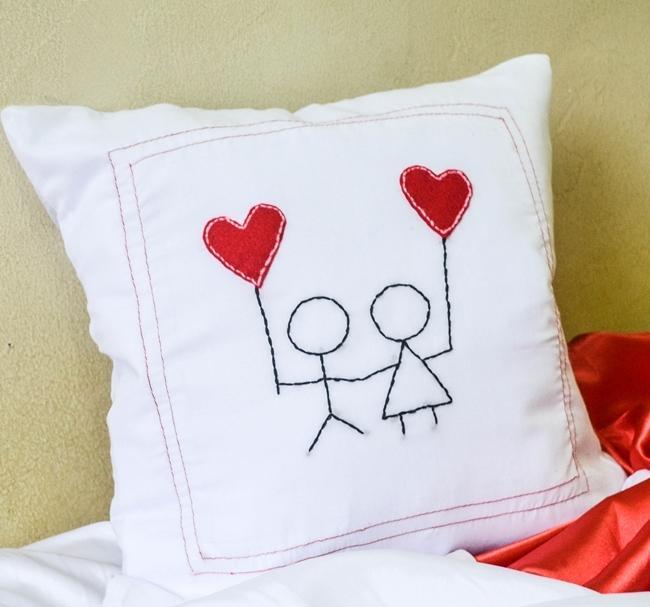 Photo via Sew Some Stuff
6. Felt Cartoon Heart Pillow
This pillow is a perfect wedding gift or a present for your significant other on Valentine's Day or an anniversary. You could even embroider the couple's initials into the heart balloons.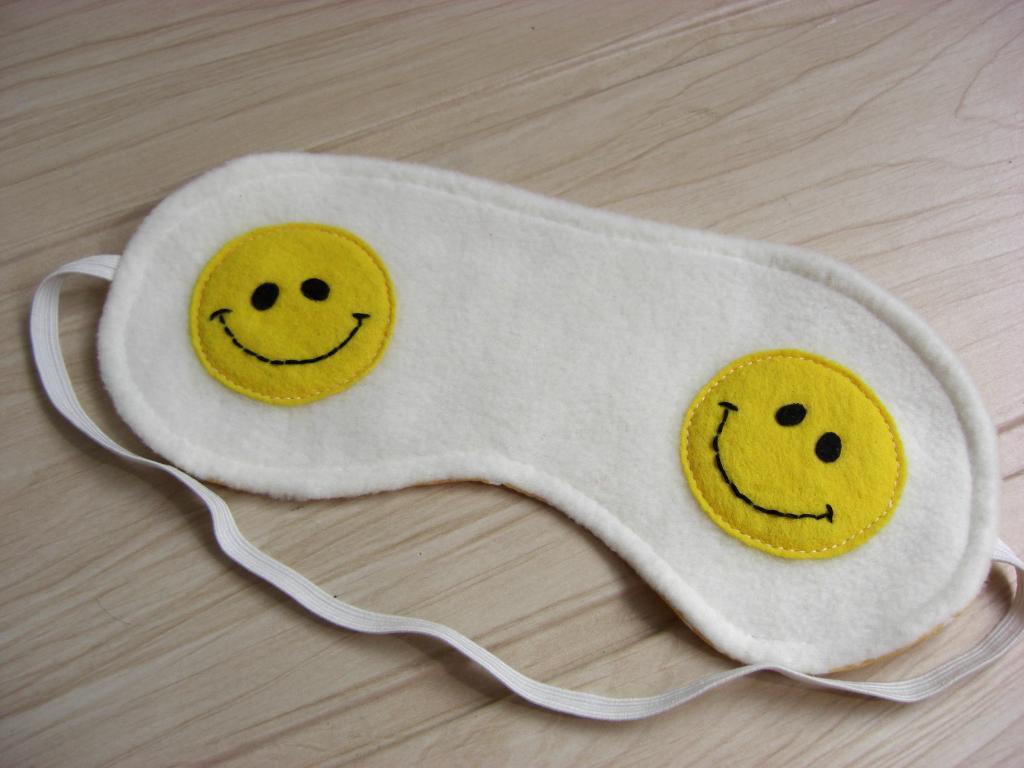 Photo via valentina_toys
7. Sew a Smiley Sleep Mask
Use your softest felt for this sleep mask. Felt is a great material for this since it's soft but still thick enough to block light. Sew this up as a quick gift for a friend's birthday or as part of a spa gift package.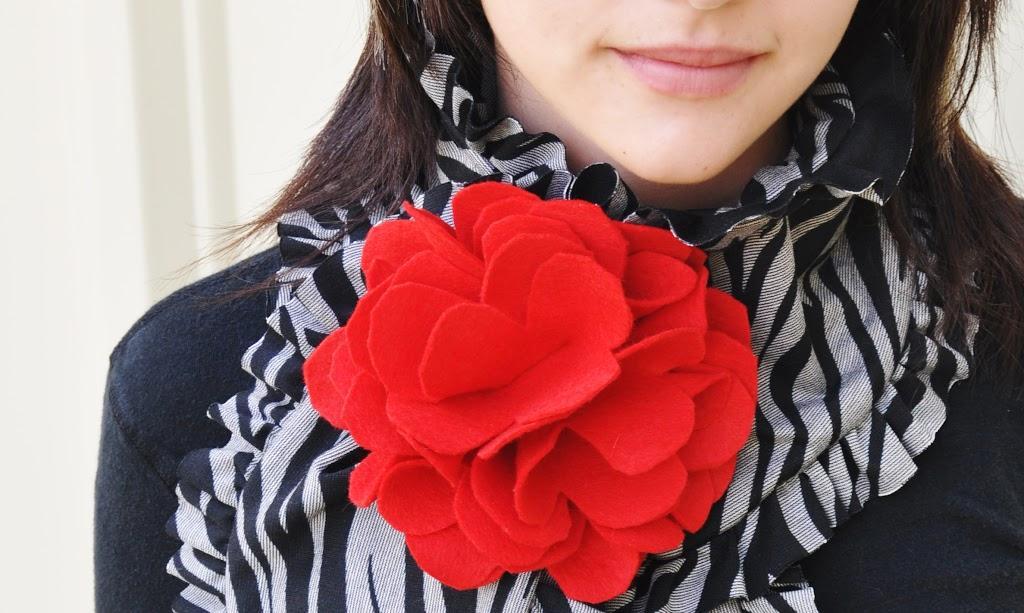 Photo via Punk Mom
8. Chrysi Pin
Felt is a great choice for sewing flowers since it holds its shape and doesn't flop over like most other fabrics. Sew this one up in your favorite color or combine different colors of felt for a multi-colored bloom.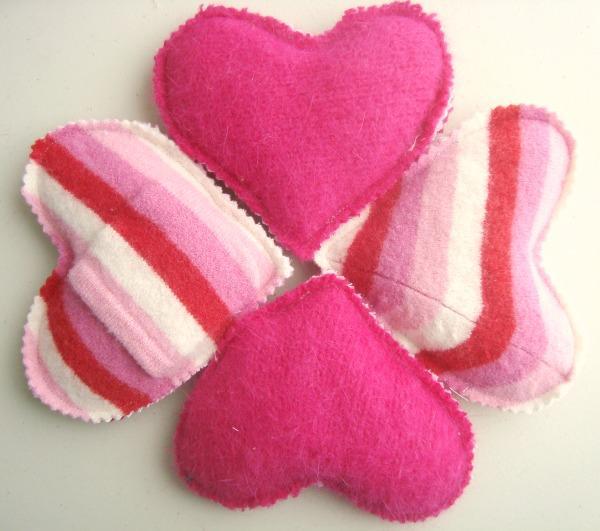 Photo via Patchwork Posse
9. Heart Hand Warmer
Fill these with rice before you sew them up, then heat them in the microwave for instant warmth. They're great for stuffing in your pockets before you leave the house on a chilly day or just for holding when you can't seem to warm up fast enough.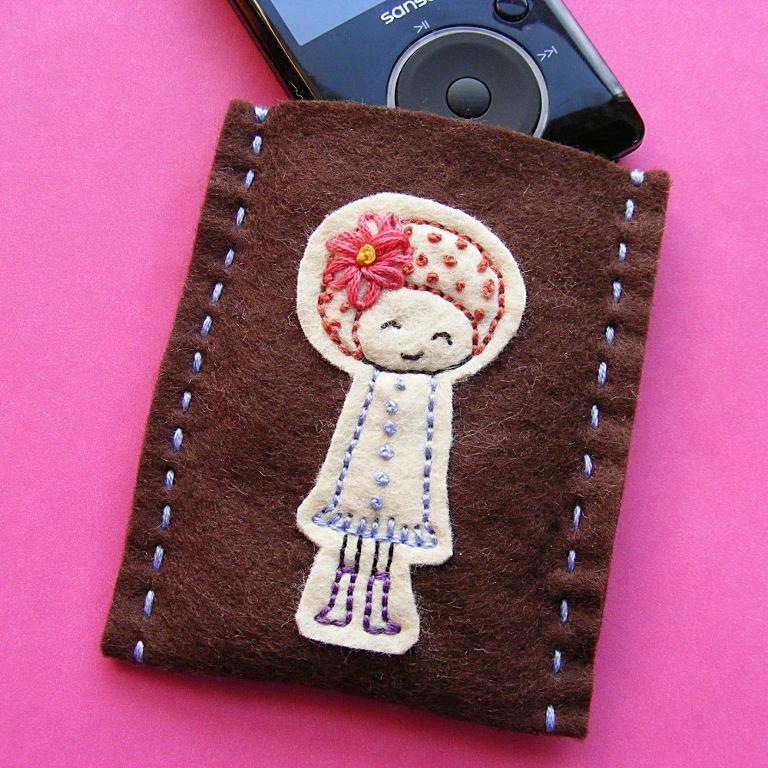 Photo via Wendi Gratz
10. Gizmo Cozy
Felt is soft enough to protect even your favorite tech items, from phones to MP3 players. The pattern has instructions for measuring and fitting the cozy to any device, including tablets, laptops and e-readers.