Like kids in a candy store, quilters go crazy for fat quarters. And it's easy to see why! Fat quarters, 18" x 22" cuts of fabric, are the perfect size to make a variety of quilt patterns. They also don't break the bank, since they typically cost a fraction of the price of a full yard of quilting fabric.
If you've been collecting fat quarters for any amount of time, you know all too well that they seem to multiply like rabbits. Buying them is a great way to get a sampling of fabric prints, but there also comes a time to put those fat quarters to good use.
If you're looking for some fat-quarter quilt patterns to help bust your stash, check out these designs!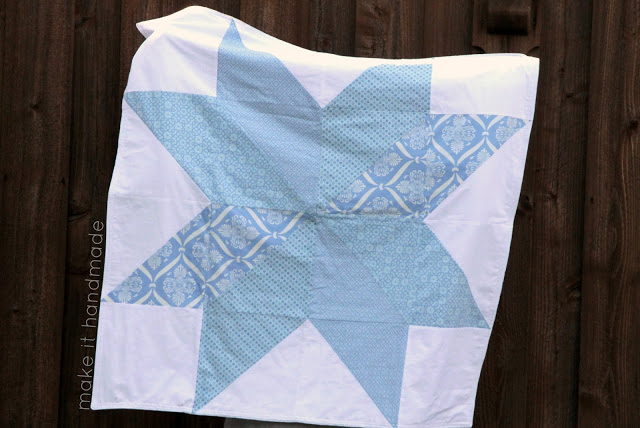 Can you make a quilt with just four fat quarters from your stash? See a large baby quilt made from just four fat quarters and 3/4 yard of solid fabric on The Sewing Rabbit. The result is a fat-quarter quilt pattern that maximizes your fabrics with large patchwork blocks. It's a great quilt pattern for beginning quilters to try out half-square triangles.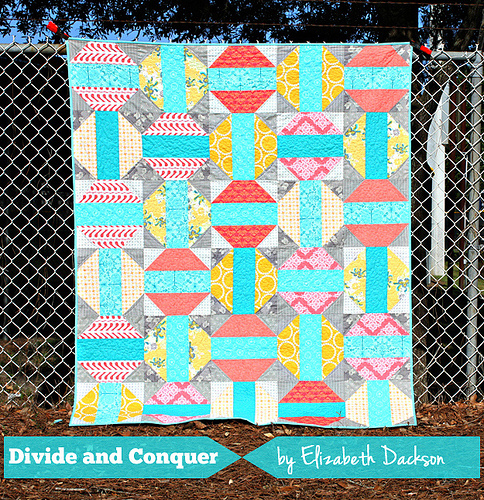 Divide and Conquer is a fat-quarter friendly quilt pattern by Elizabeth of Don't Call Me Betsy. This project works great with coordinating prints, and Elizabeth says the quilt top is easy enough to finish up in one day or over a weekend. If you're looking to use up fabric from your stash, this quilt is fat-quarter friendly and offers a great way to pair coordinating prints.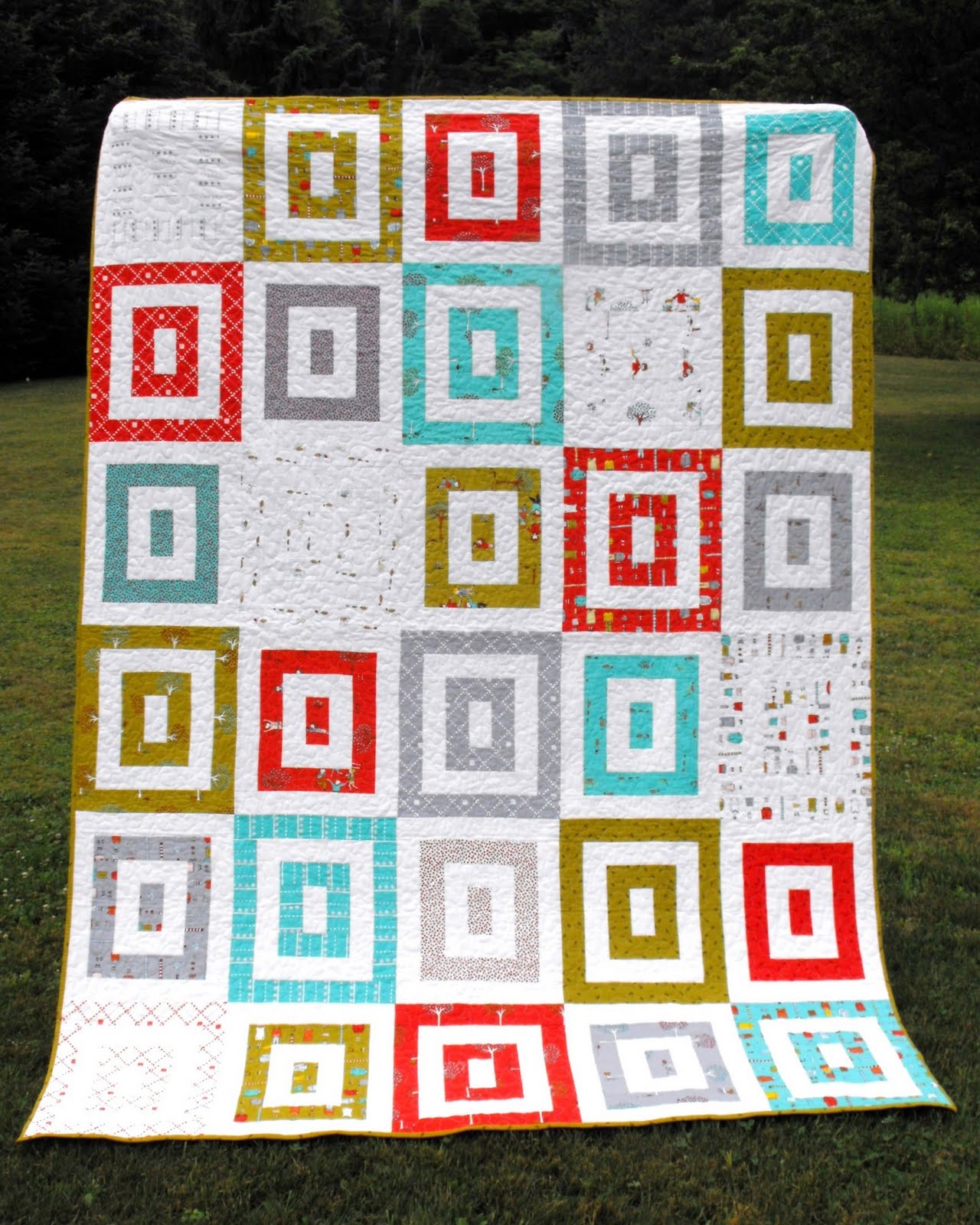 Angela Mitchell of Fussy Cut shares a free pattern for her Apple Crate quilt, featured at the Moda Bake Shop. This versatile pattern can be made with pre-cut fabric strips or fat quarters, which are great if you'd like to fussy cut printed fabric. Fat-quarter quilts offer a wonderful way to show off coordinating prints from a fabric collection.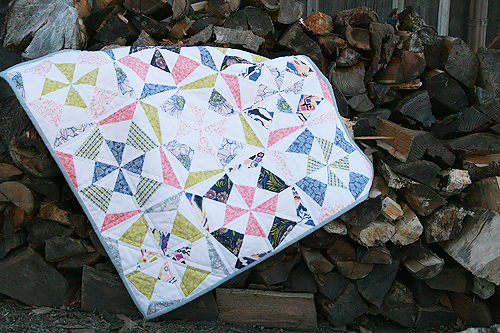 Using eight fat quarters, the Tilt a Whirl Baby Quilt, designed by Faith of Fresh Lemons, is a paper-pieced pattern. Although this version uses prints from the same collection, this free fat-quarter quilt pattern would also work great with a mixture of prints from different lines or even solids. If you'd like, you can sketch out the fabric placement for your fat-quarter quilts using colored pencils, or just dive right in and stitch up individual blocks that you like.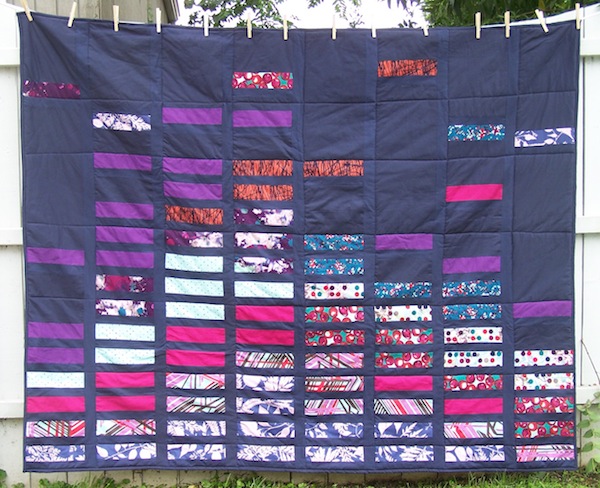 Lindsay's Equalizer Quilt featured on Pellon shows that fat-quarter quilts can lead to unexpected designs. Using 8 to 12 fat quarters, this fat-quarter quilt pattern resembles the bars of a music equalizer. With bold, geometric prints, it's a masculine quilt design that relies on rows rather than traditional blocks.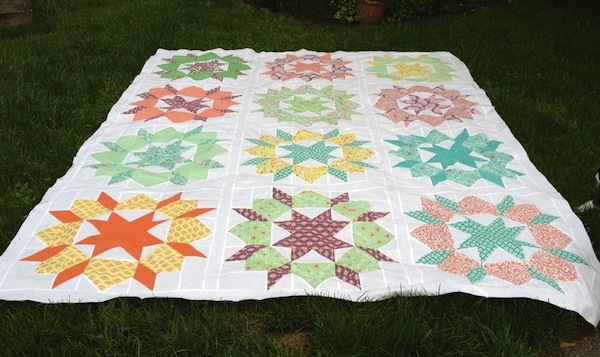 Craftsy member linynp finished this swoon quilt, which uses fat quarters. It's one of the class projects included in Camille Roskelley's online Craftsy class, Pre-Cut Piecing Made Simple. If you love to find new patterns that are pre-cut friendly, you'll love Camille's fresh ideas for working with fat quarters, pre-cut squares and rolls of fabric strips.
Tomorrow on the Craftsy blog, we'll share tips for perfecting the curved piecing technique.
What's your favorite fat quarter quilt pattern? We love to read your comments!