Top five reasons you should download these free earring patterns for the new year:
1. They're free!
2. They're small, so you can use supplies you already have without making a trip to the bead store.
3. You can make matching pendants using the same free earring patterns.
4. Start making these free earring patterns now and you'll get ahead on gifts you need to make this year
5. Did we mention they're FREE?
Download these free earring patterns, then check out your stash to get inspired to create something beautiful!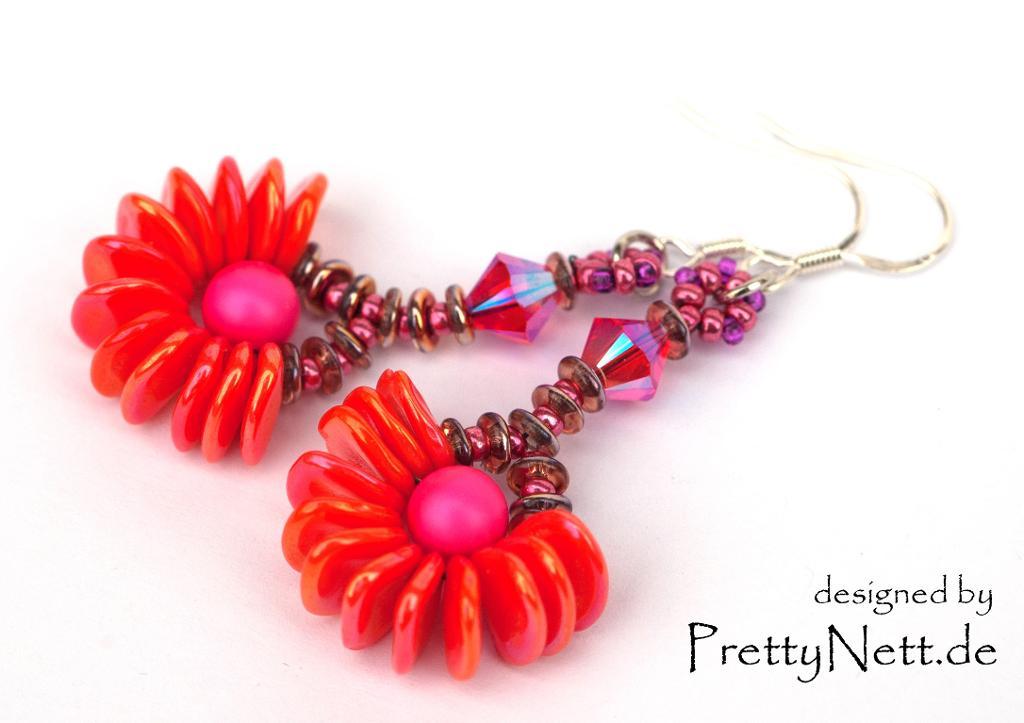 Photo via Craftsy member PrettyNett
1. Rose Petal Earrings
This pair of earrings looks way more intricate than it actually is. Earring wires make constructing this piece quite easy. If you don't have access to all these different types of beads, you can substitute what you already have. Just be sure the sizes are similar to the beads in the sample in order to get the pretty rose petal effect.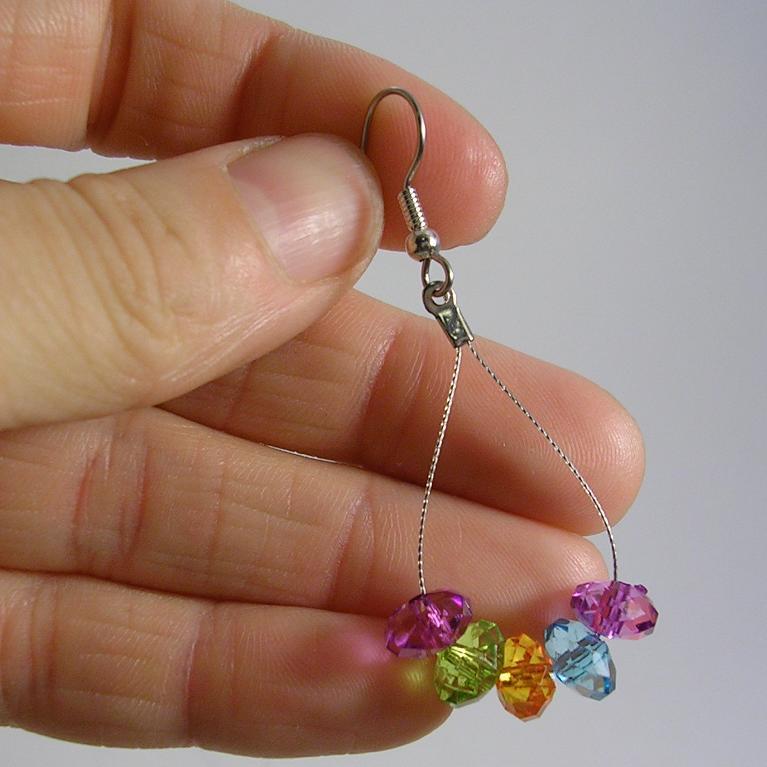 Photo via Craftsy member Lindsay Streem
2. Easy 5 Step Loop Earrings
If you're new to jewelry making or just looking for a simple project, try this five-step loop earring. Once you've mastered the basic technique, you might also try the double loop tutorial that's included as a bonus.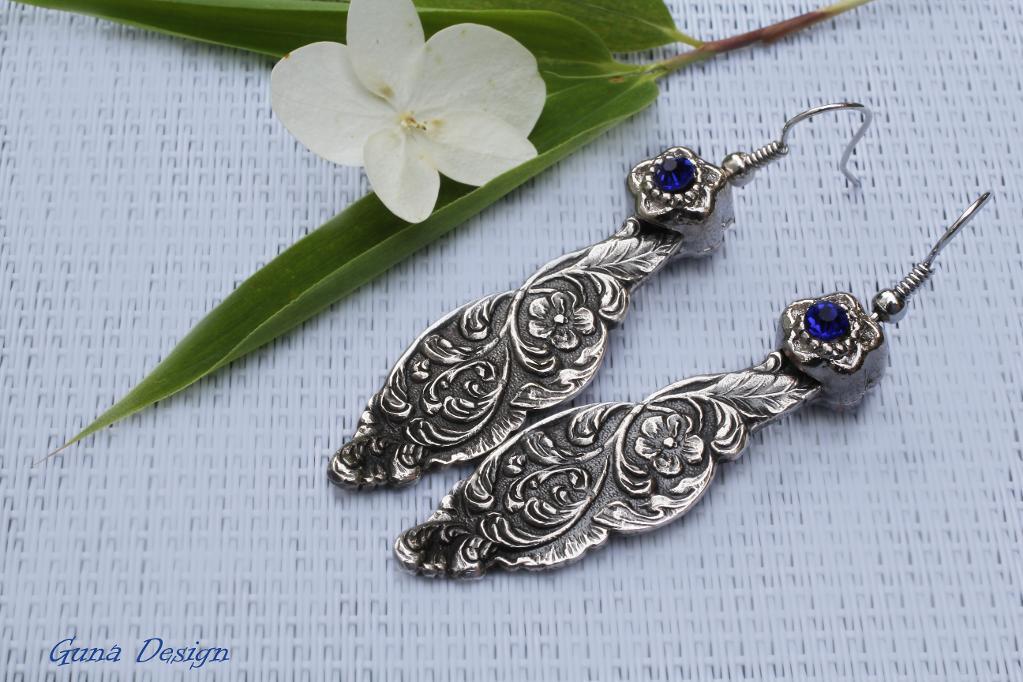 Photo via Craftsy member gunadesign
3. Second Life of Cutlery
Give cutlery a second life with these beautiful earrings. No cutlery to spare? Dig for it at your local secondhand stores or ask friends for their spares. You can pair the cutlery with a small bead at the top or just let them dangle solo.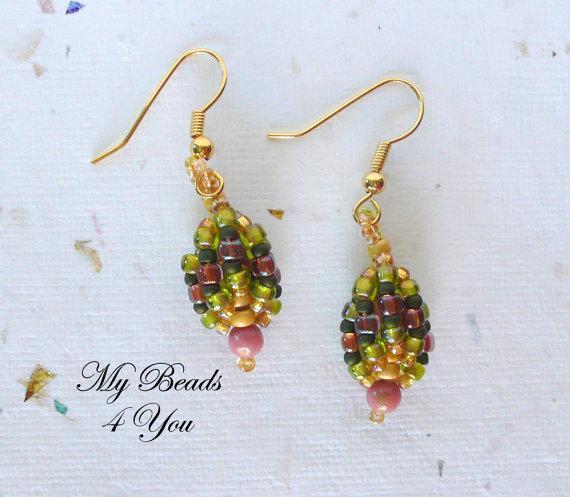 Photo via Craftsy member My Beads 4 You
4. Beaded Earrings
Detailed photos and step-by-step instructions will guide even beginner jewelers through these shiny earrings. You could make a pair of these for everyone you know using their favorite colors, and each pair will look totally different.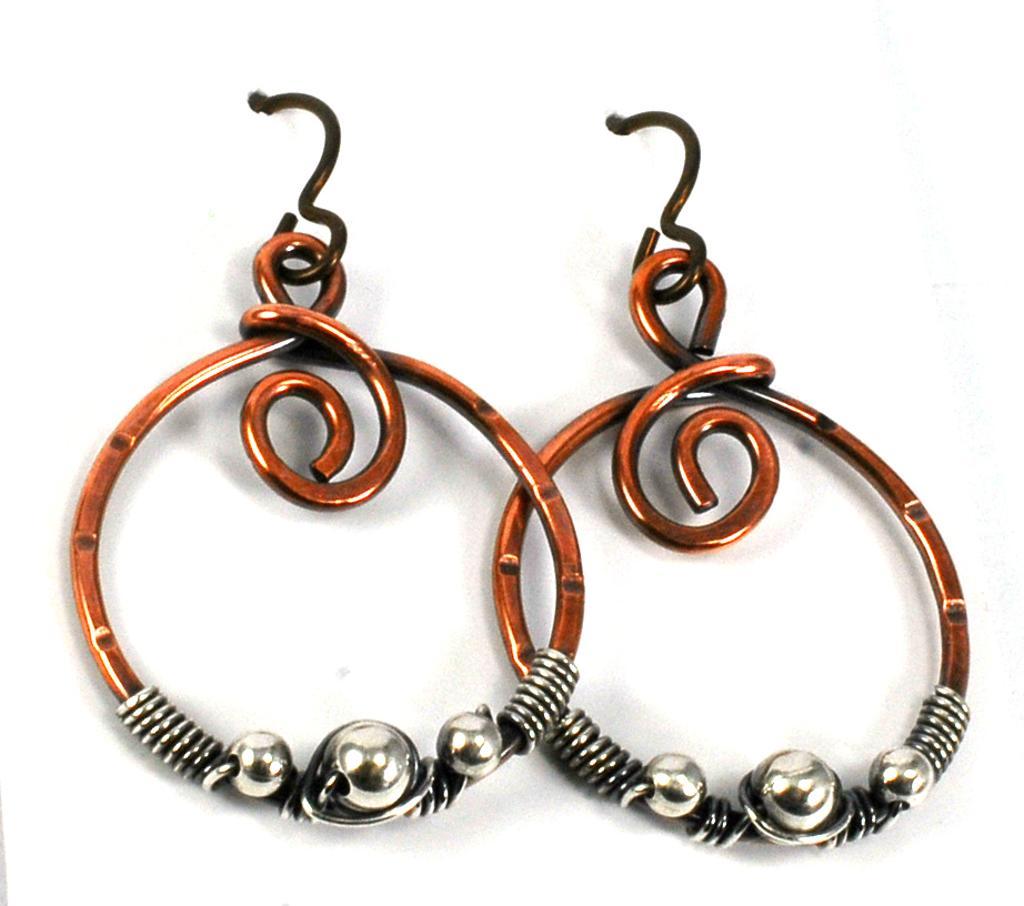 Photo via Craftsy instructor Dawn Horner
5. Orion's Belt Beginner Wire Earrings
Download this free pattern and you'll get step-by-step help from Craftsy instructor Dawn Horner, the expert behind Craftsy's online Start Wire Weaving: Cabochon Pendants class. Dawn says this project is perfect for beginners, especially since it doesn't take too long to complete.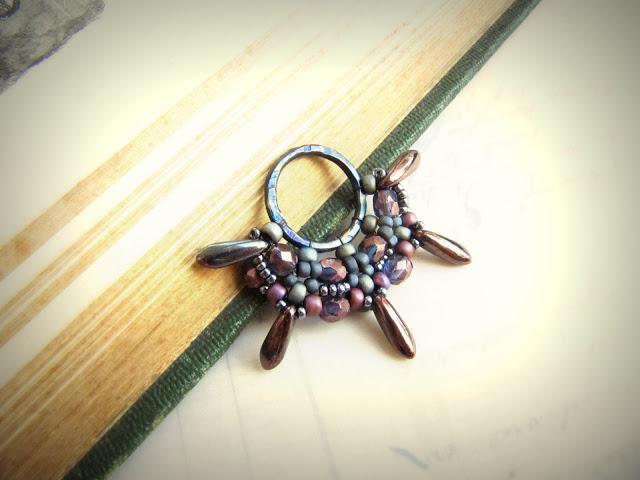 Photo via Craftsy member LaBellaJoya
6.  I'm Your Tiniest Fan Earring Tutorial
Earrings, pendant, wine glass charm — this tutorial is versatile enough to take you from party accessories to hostess gift! Knowledge of beadweaving is helpful for completing the earrings.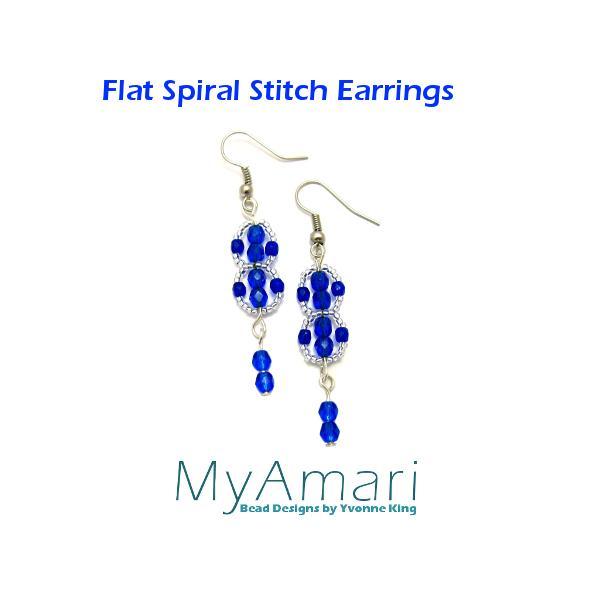 Photo via Craftsy member MyAmari
7. Flat Spiral Stitch Earrings
Any skill level can complete these dangling earrings. Half hitch knots create the loops of beads, but you'll also be cutting wire and making eye loops. There's a matching Double Flat Spiral Stitch Bracelet, too, if you want to create a matching set.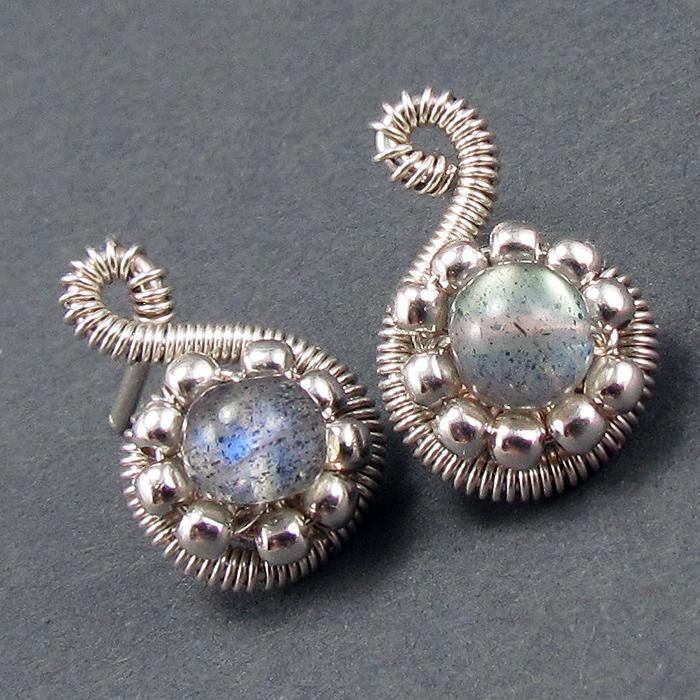 Photo via Craftsy member Gailavira
8. Beaded Spiral Post Earrings
Not everyone is a fan of earrings that dangle. These post earrings have posts on the back, but they are still just as bold and impressive as dangles. You can even use smaller beads to make the earrings a little more understated.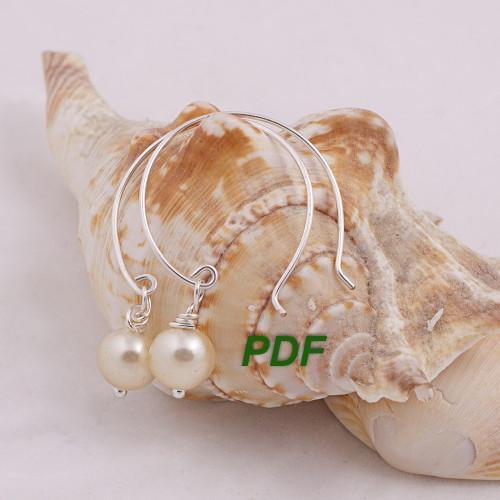 Photo via Craftsy member Suzy Q
9. French Hoop Dangle Earrings
Not a fan of pearls? These French Hoop Dangle Earrings can be created using practically any bead. Use a dowel or mandrel to alter the size of the hoop so that the earrings can be as small or as large as you'd like. Once you learn the basic design, you can play around with it to customize the earrings.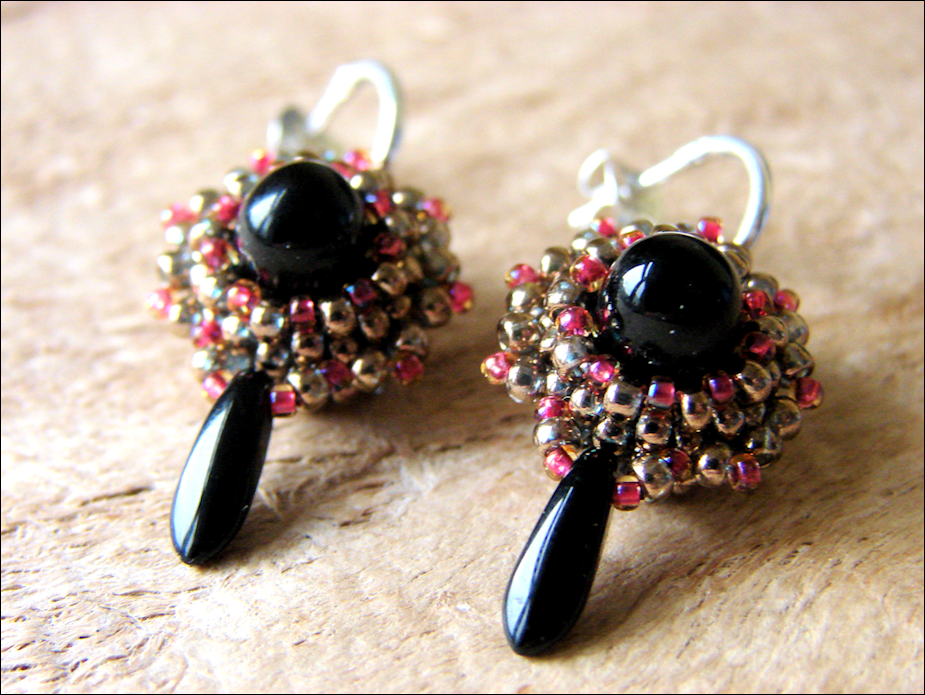 Photo via Craftsy member Bianc
10. Cute as a Button Beadweaving Pattern
This is a great pair of earrings to wear when you're dressed to impress. You can omit the dangling dagger beads if you're going for a simple shape. You'll need to be familiar with peyote stitch in order to weave the beads; check out our free peyote stitch tutorial if you need a review.