When you're eager to crochet something but can't decide on the perfect project, you can always crochet a scarf pattern! You can never have too many scarves, from warm wintery wear to fashionable accessories. 
Get stitching with these FREE crochet scarf patterns
Photo via Bluprint member Colorspot Designs
1. Colorblock Neck Drape
The beauty of this scarf isn't in its two-color construction or loose, luscious drape — it's the endless possibilities of how you can wear it.
Photo via Bluprint member Is That Crochet?
2. Rainbow Scarf
This scarf relies on a colorful self-striping yarn. Once you've got the perfect yarn, it's easy stitching from beginning to end.
Photo via Bluprint member Adorish
3. Scarfie
This scarf has it all: A trendy moebius twist, a statement-making variegated yarn and a touchable texture made from Solomon's knots.
Photo via Bluprint member MO Creations
4. Starlight Starbright Scarf
Openwork stitches mean you can work up this scarf in just a weekend. They're so quick, you'll want to make one for everyone.
Photo via Bluprint member Crochetkari
5. Slant n Stripe Scarf
A simple one-row repeat is easy to memorize, and the pattern is designed to add a border around all the edges for a neat finish.
Photo via Bluprint member Hooked on Crafting
6. School Spirit Scarf
Gift you favorite A+ student an iconic striped scarf in their school colors. A little fringe on the end completes the look.
Photo via Bluprint member clad-n-cute
7. Blue Skies Variegated Scarf
This lofty scarf uses filet crochet, an easy lace technique that results in a lightweight fabric with a beautiful drape.
Looking for something different? Check out all of the crochet scarf patterns in our marketplace!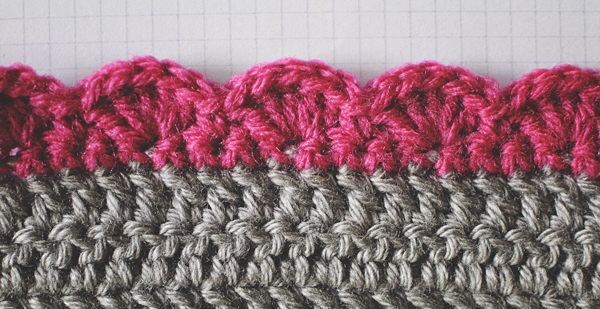 How to Finish Your Crochet With Confidence
Conquer essential skills for confident crochet finishing with this go-to guide from three trusted experts.Download the FREE Guide