Spring is a popular season for baby showers, and as a crocheter, it's hard to show up without a handmade gift. To help you find the perfect gift, we've collected some of our favorite free crochet patterns for baby boys (or girls!).
No matter what your skill level or deadline, these free crochet patterns for babies are sure to please proud parents.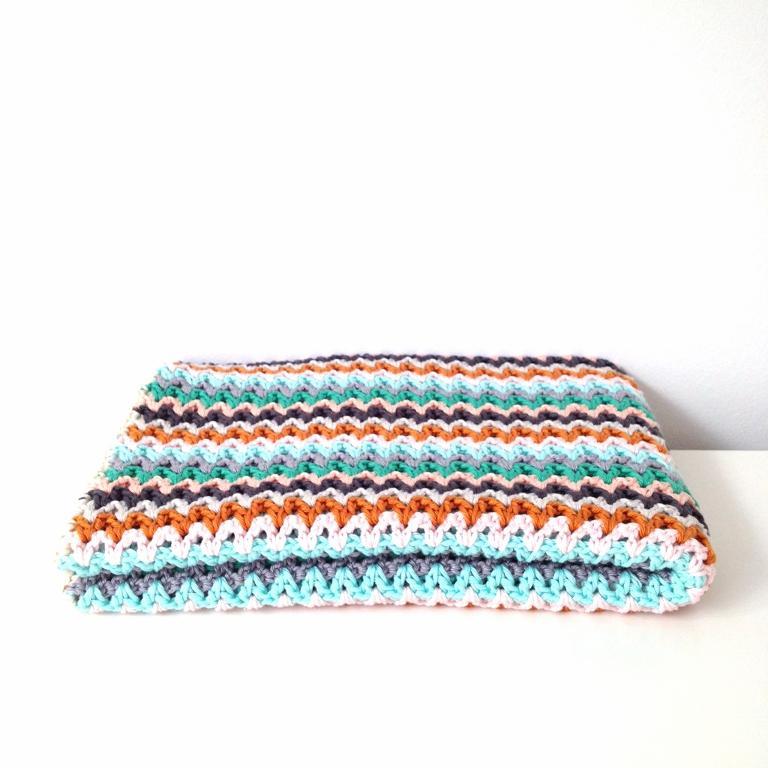 Photo via Annemariescrochetblog
1. Baby Blanket
This pattern is perfect for customization. Use your scrap yarns to create a colorful palette or match the colors to the new baby's nursery. You can use as few or as many colors as you'd like, and we bet you'll memorize the stitch pattern in no time!
Photo via Poochie Baby
2. Easy Baby Frog Hat
If baby needs accessories to fight chilly weather, it may as well be an adorable accessory! Baby hats are easy to stitch, and oh so fun for baby to wear. Stitch this for the baby boy who loves to get attention from everyone who admires his hat.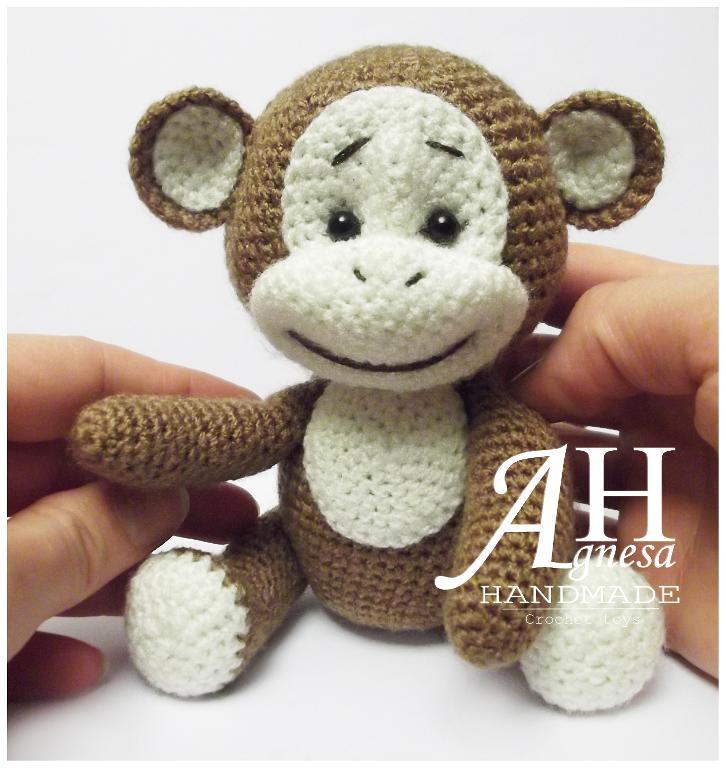 Photo via AgnesaHandmade
3. Crochet Monkey
Every kiddo needs a cozy toy for his crib. You can make this crochet monkey as large or as small as you'd like by adjusting the hook size and yarn weight. A smaller monkey is perfect for cuddling, while a larger one would make a great addition to nursery decor.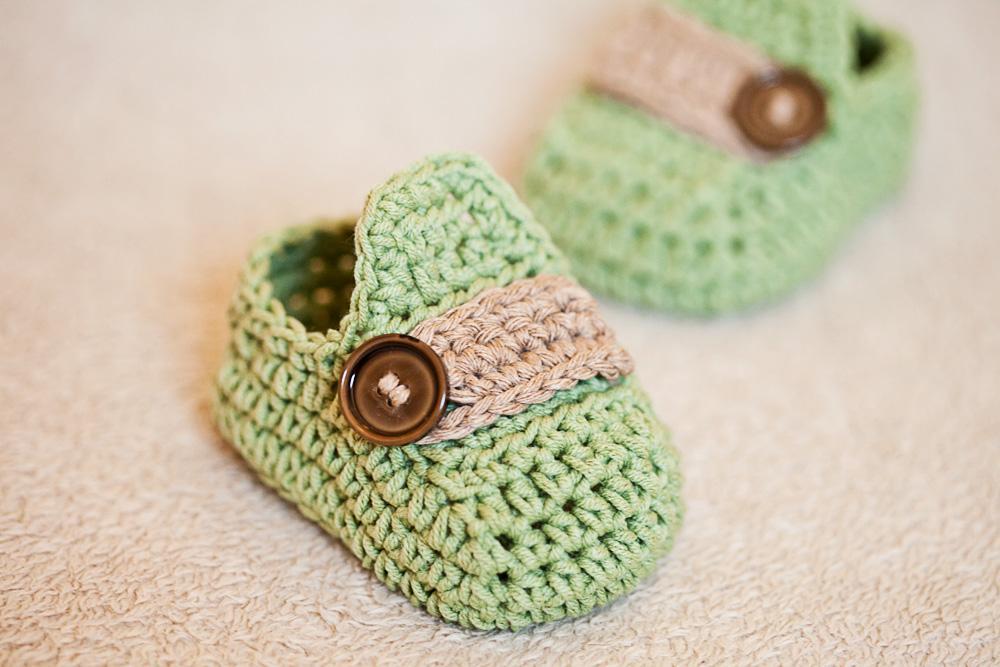 Photo via MonPetitViolon
4. Baby Moccasins
This pattern comes in two sizes. If the new baby already seems to have plenty of size 0-6 month shoes, consider making the 6-12 month size so that he has accessories to last past the first few months.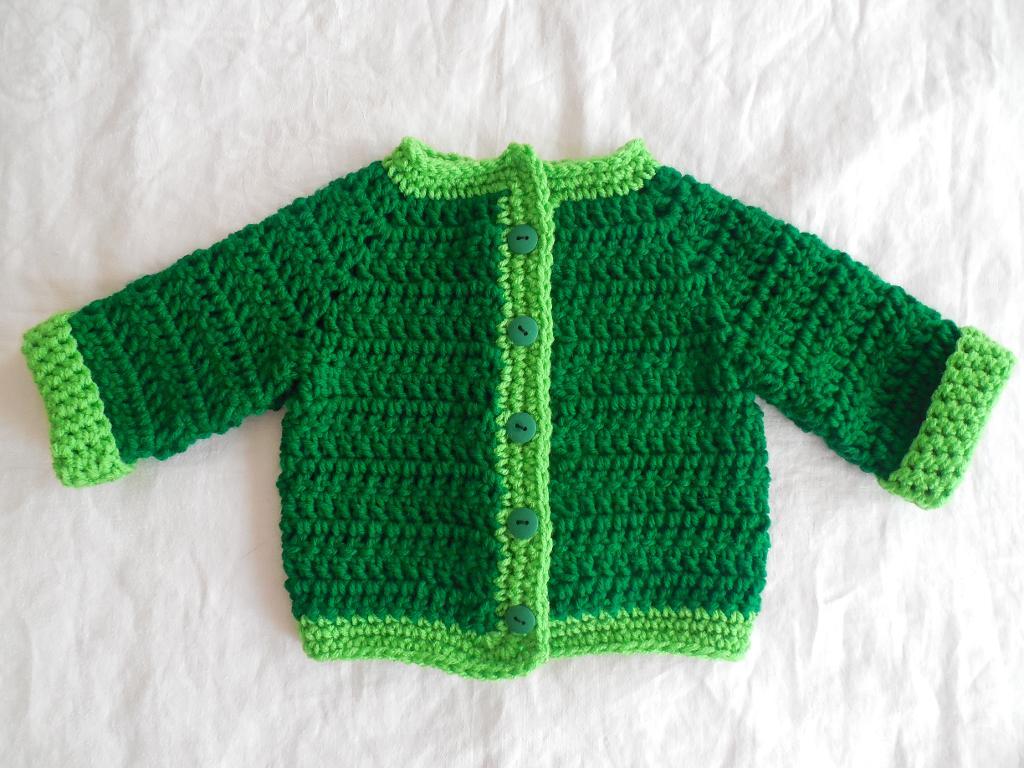 Photo via BrittenysBoutique
5. Two Tone Sweater
There are infinite color combination possibilities for this simple sweater. You can use neutral shades if you want the sweater to match practically any of baby's clothes. It's a great layering piece for parents to throw on when baby's outfit needs some warmth.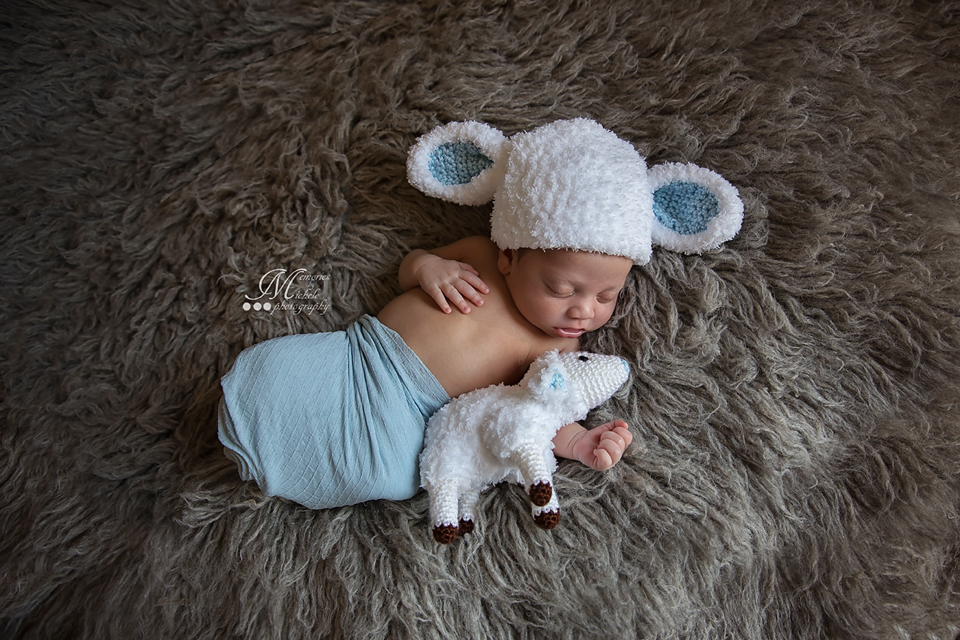 Photo via Amanda Kuhn
6. Newborn Lamb Hat with Matching Plush Toy
This hat and toy were designed as a photo prop, but they'd also work well for any windy springtime day. You'll use a plush yarn for the fuzzy parts of the lamb and hat; the designer advises using stitch markers for guidance since it's difficult to see the stitches of the plush yarn.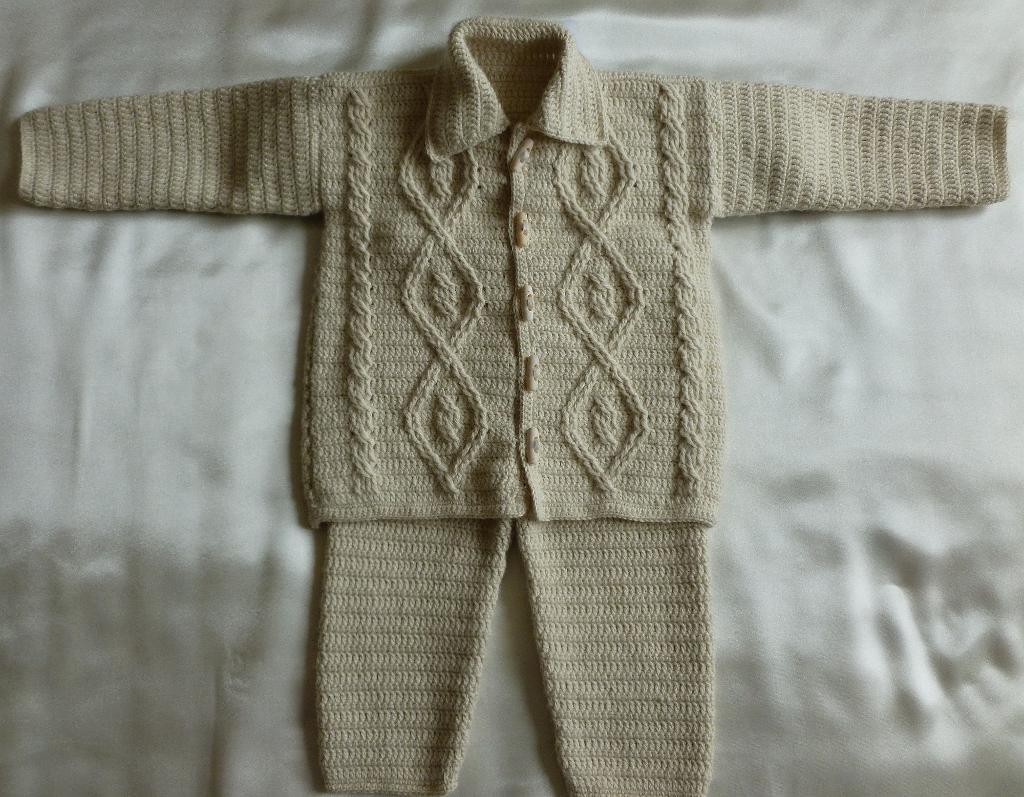 Photo via Luba Davies
7. Baby Aran Set
If you've always wanted to try crochet cables, now's your chance! This set includes a pattern for both pants and a cardigan. The cardigan design is inspired by traditional Aran-style stitches that feature vertical cables. These cables offer texture, sure, but they also add a bit more warmth.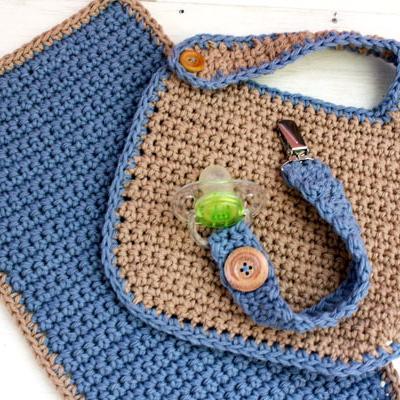 Photo via cassience
8. Baby Shower Set
Quick is the keyword for this pattern set. The set includes instructions for a bib, pacifier clip and a burp cloth. The designer recommends cotton yarn for durability, softness and easy care. After all, these items are going to go through many washes!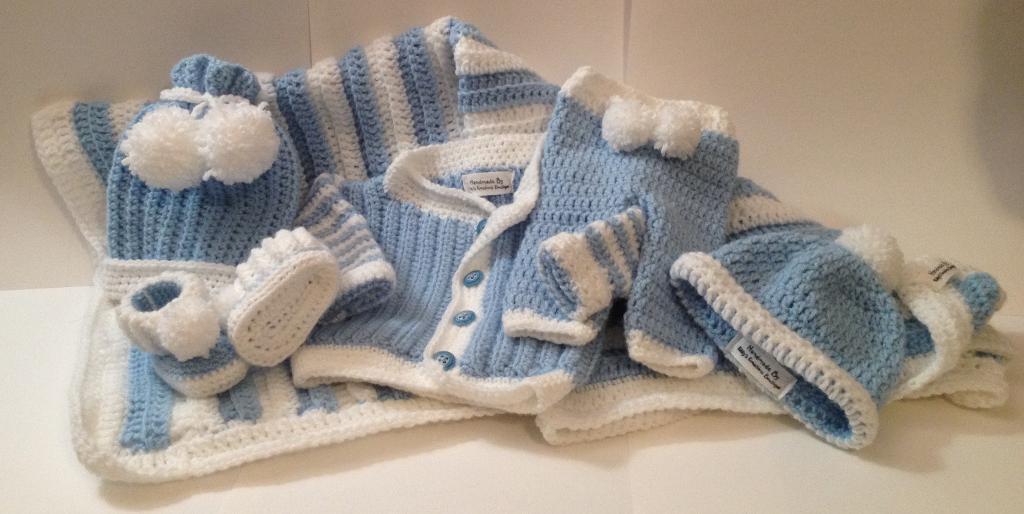 Photo via Katerina Soucek-Cohee
9. Cute Newborn Baby Outfit with Blanket
This is the ultimate baby shower gift! It's perfect for babies due in cold-weather months, but you can also pick and choose other pieces like the blanket, hat, and shoes for babies who don't need the long sleeves.
What's your favorite project to stitch for a baby boy?