Oh, those adorable babies. We just can't help but whip up handmade item after handmade item for them. But fishing through thousands of crochet patterns for babies can be daunting, especially when you're looking for free crochet patterns.
Guess what? We did all the hard work for you, rounding up the best of our free crochet patterns for babies from right here on Bluprint.
Spend more time stitching and less time searching with these free crochet patterns for the adorable babies in your life.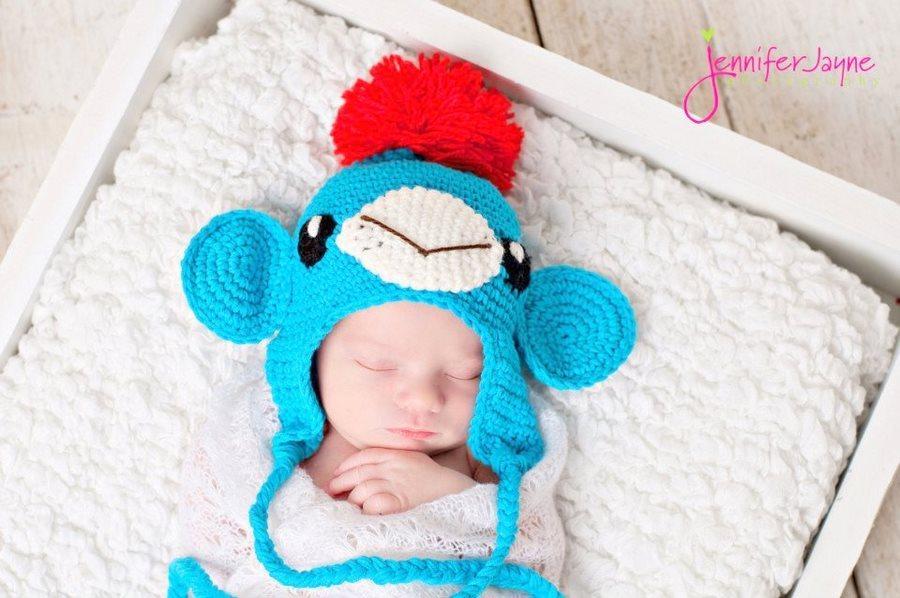 Photo via Bluprint member jennyandteddy
Blue Monkey Hat With Earflap
Whether you're using this hat to keep baby shielded from the cold or just as a fun photo prop, this adorable blue monkey is sure to get attention — as if babies need any more attention than they already get!
You'll just need to know some basic crochet stitches, plus have experience crocheting in the round. Need some help with those in-the-round skills? Just check out Stacey Trock's class Crocheting in the Round: Mix & Match Hats for help crocheting in the round, shaping and even designing your very own hat!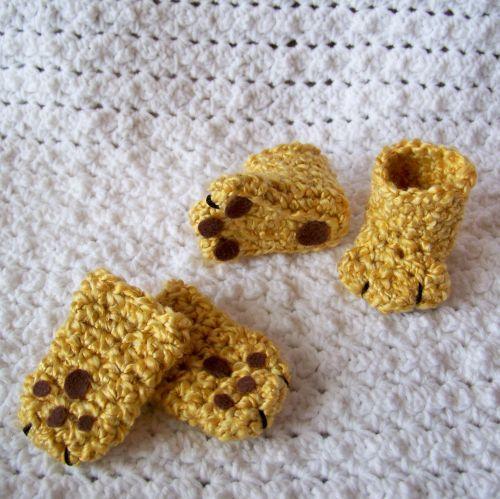 Photo via Bluprint member carovan60
Lion Paws Booties and Mittens
Roar! Scrap felt pairs with a chunky-weight yarn to make these booties a quick and comfy knit. The mittens and booties are unlike any other that baby will sport, that's for sure!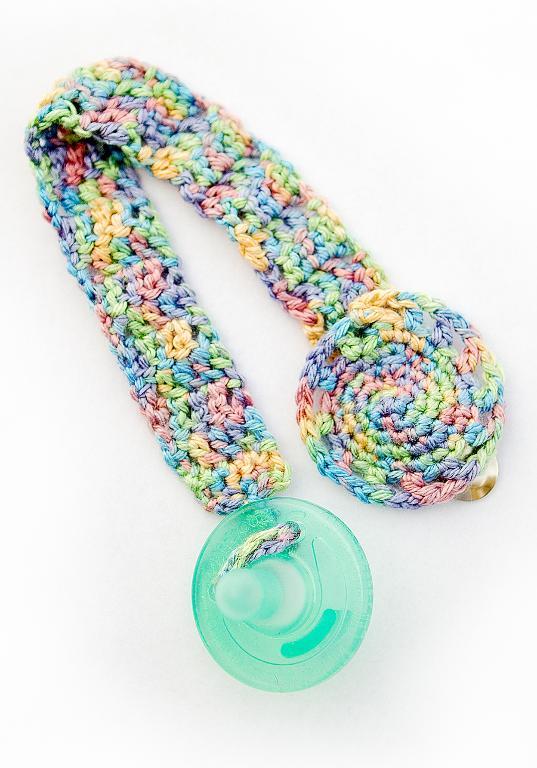 Photo via Bluprint member LWhitney
Pacifier Binkie Clip
I love baby gifts that are practical and pretty. This pacifier clip is one of them! Skip those store-bought pacifier clips that are harsh on baby's skin and instead crochet one of these in your softest baby yarn or even a nice cozy cotton.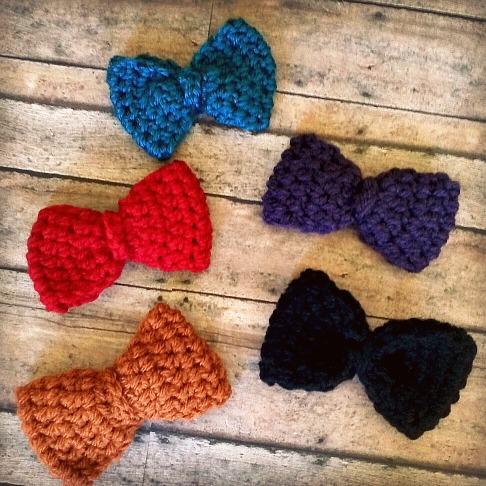 Photo via Bluprint member PurdyThings
Beautiful Bow
Crocheting for a baby boy? Attach this to a simple single crochet cord to make it a bow tie. Stitching for a girl? Glue a baby hair barrette to the back and it's instantly an adorable hair bow. These bows can even go on shoes as shoe clips. If they're useful and baby just can't get enough of them, crochet them in a few different colors.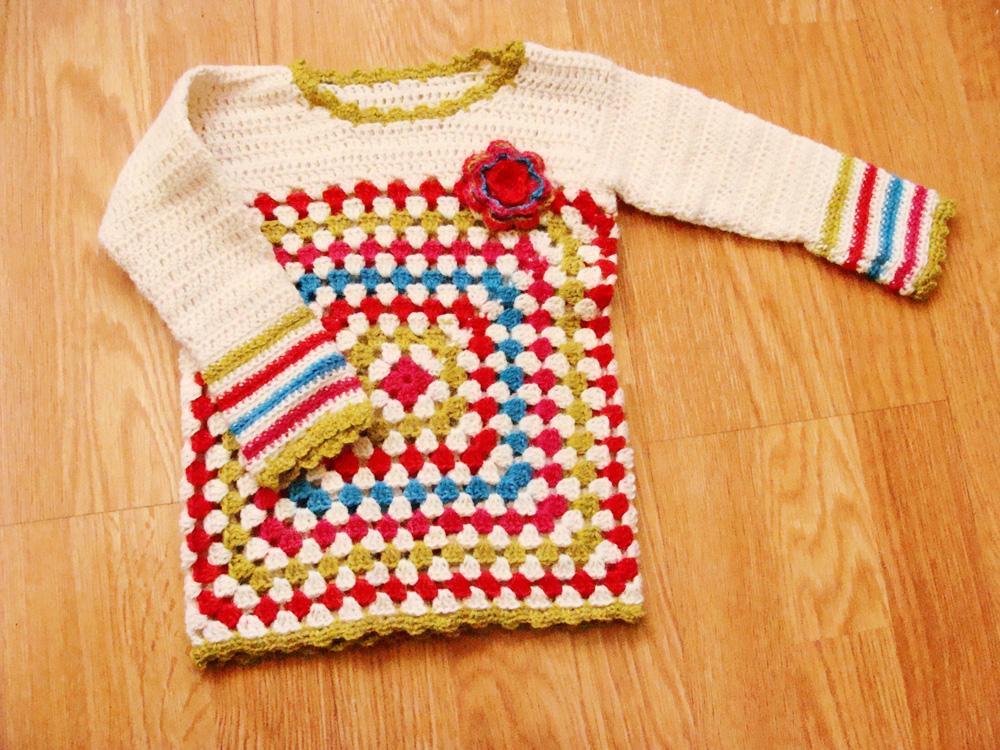 Photo via Bluprint member teratai
Bella Baby Pullover
If you've crocheted a granny square before, you'll recognize it nestled in this bright pullover. Granny square fans also know that granny squares are great stash busters, so grab your sport-weight scraps that coordinate well together.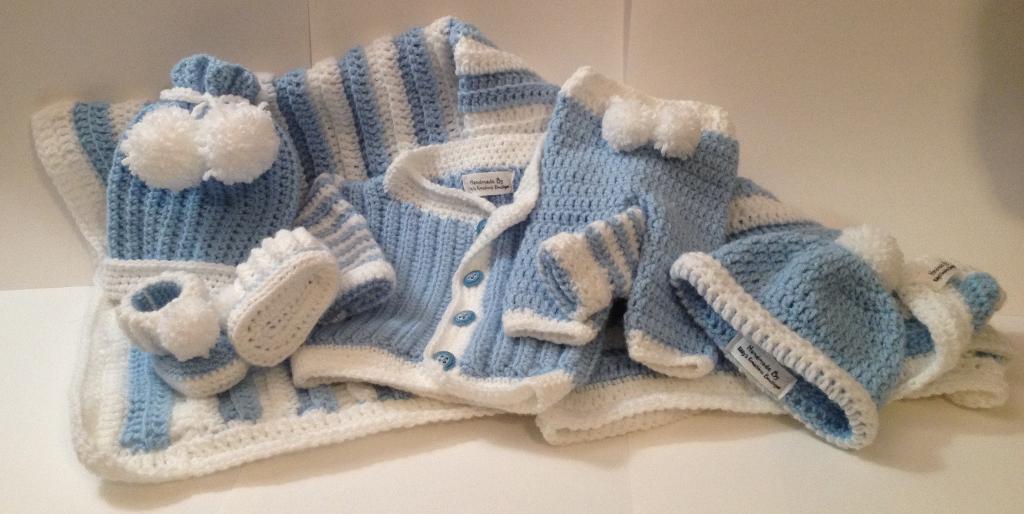 Photo via Bluprint member Katerina Soucek-Cohee
Cute Baby Boy Outfit With Blanket
Don't worry. We didn't forget about sweaters for baby boys! In fact, we have a jackpot pattern bundle for baby boys. With this download, you'll get a whole outfit — a cardigan, pants, two hats and booties — plus a blanket. All for free! 
Are you worried about moving from rectangles to shaped projects like this cardigan? Enroll in Crochet: Beyond Rectangles with Linda Permann, where Linda will walk you through crocheting her very own baby cardigan design. And if you do get lost, you'll always have access to Linda's expertise, as well as advice from other Bluprint members who are enrolled in the class.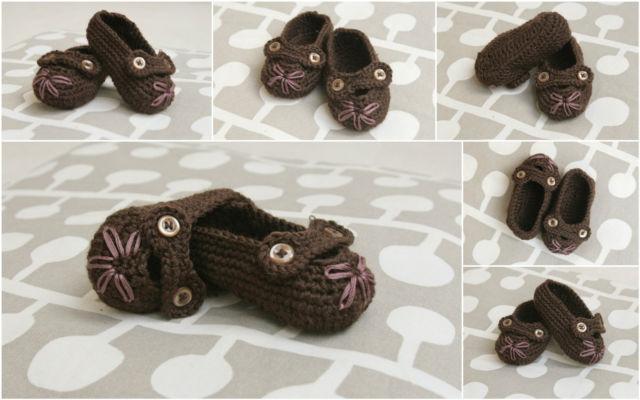 Photo via Bluprint member Little Crochet for You
Crochet Baby Booties
Baby booties are a traditional stitched gift for babies, but that doesn't mean you have to crochet a pair that also looks traditional. Omit the embellishment for a pair that's unisex, or add your own embroidered design. Flowers, stars, dots — there's no limit to how you can customize these.
Find More Free Crochet Patterns for Babies
Pick the perfect pattern for the litte ones in your life. Bluprint's pattern marketplace includes thousands of patterns from the world's best designersBrowse Patterns Now »