No one enjoys scrubbing and drying dishes, but it's a chore we must all endure. Why not make the task a little less painful using a few crochet dishcloth patterns?
Unlike store-bought dishcloths, the crochet variety can be customized to match the colors in your kitchen. Not the matchy-matchy type? You can crochet any color palette, from a rainbow to a neutral color.
Remember that you'll be laundering your crochet dishcloth patterns quite a bit, so always use a fiber that's durable and washable. Yarn like Lion Brand Kitchen Cotton is ideal since you can wash it and dry it with your usual laundry.
Did we mention that these crochet dishcloth patterns also make great (and ridiculously quick) housewarming gifts? Start stitching one of these free patterns today!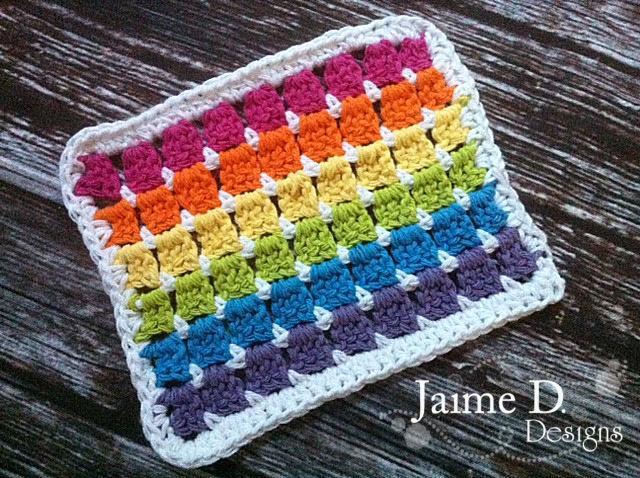 Photo via Craftsy member Jaime D. Design
1. Granny's Remix Dishcloth
You only need 25  yards of cotton to make this dishcloth! This rainbow design is perfect if you're using scraps from your stash, but you could also stitch up a color combo that matches your kitchen decor.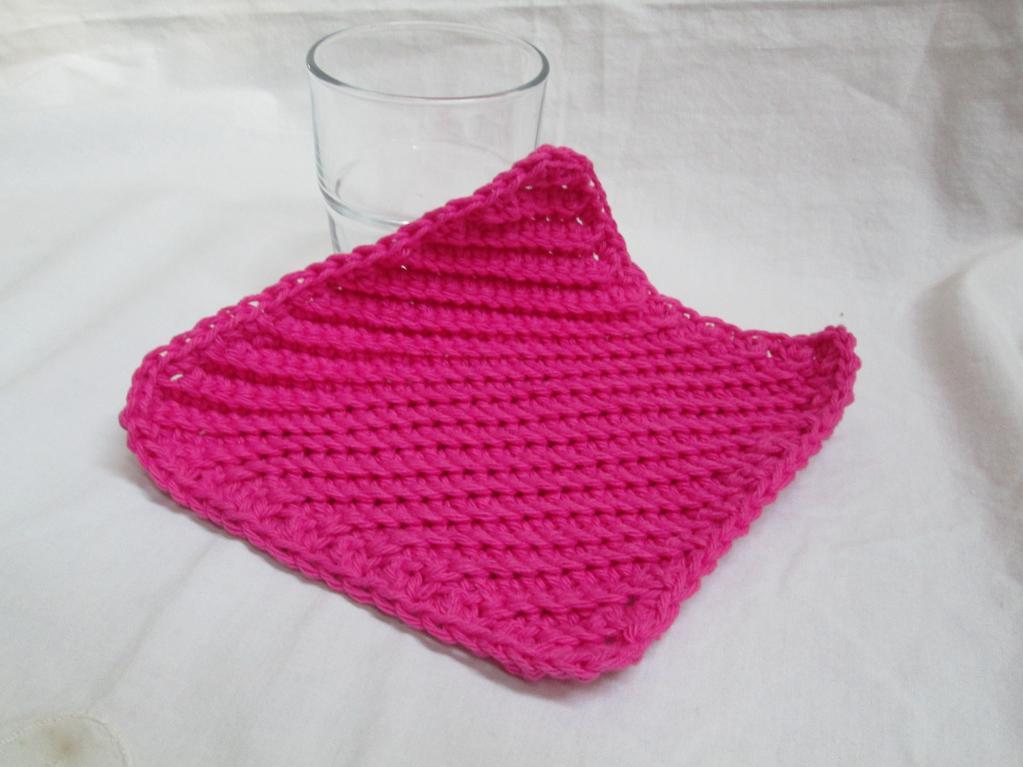 Photo via Craftsy member mommiknits
2. Valley Dishcloth
The textured stitch of this dishcloth is great for soaking up dirt and water. The stitch is repetitive, so once you memorize it you can stitch while you watch TV or chat with friends. I love designer mommiknits' suggestion to whip these up for housewarming gifts!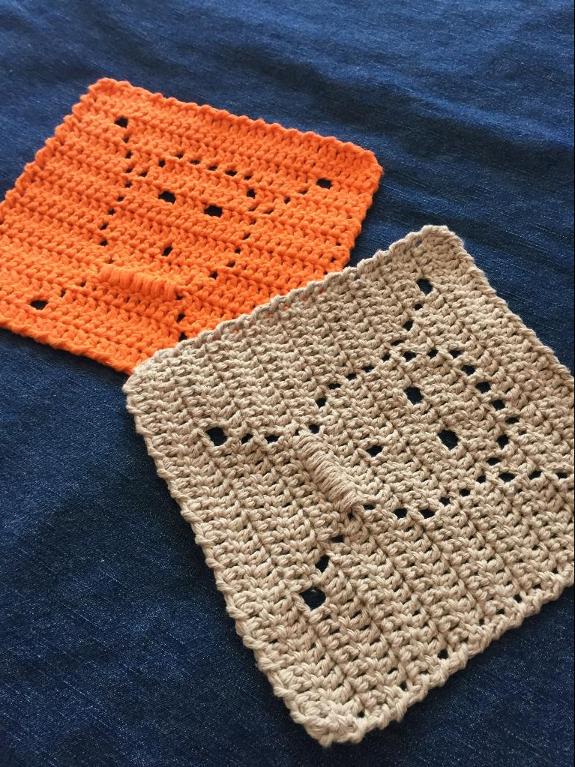 Photo via Craftsy member Janis Frank
3. Crocheted Skull Dishcloth
Not a fan of the traditional dishcloth designs? This pattern is right up your alley. Speaking of the unique skull and crossbones design, creator Janis Frank asks: "Now who DOESN'T want that in their kitchen! Crazy people, that's who."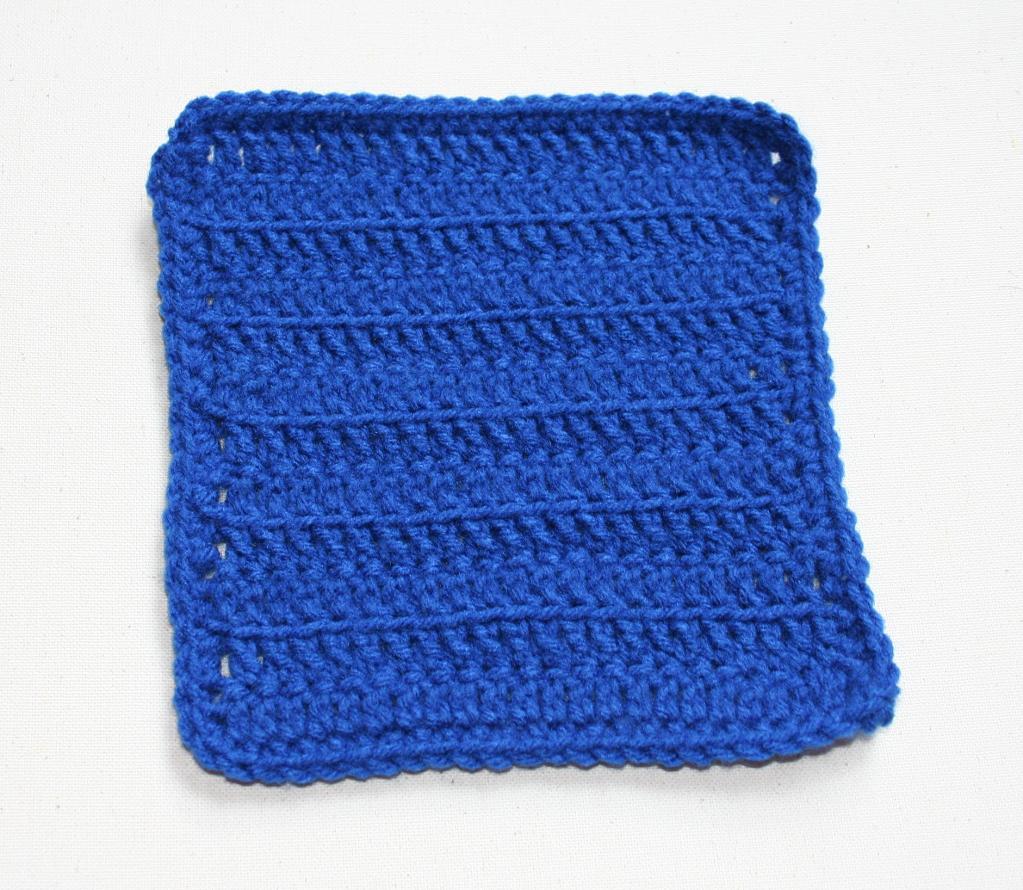 Photo via Craftsy member TampaBayCrochet
4. Simple Ribbed Dishcloth
Looking for something simple? Beginners — or more advanced crocheters who want to stitch a dishcloth in a flash — will love this pattern that features simple single and double crochet. 
Photo via Craftsy member TCDesignsUK
5. Asterisk Washcloth
This star-like stitch is too pretty for just one project. Use it to stitch up a washcloth, dishcloth, blanket, sweater, bath mat — practically anything! Remember to use a durable, washable fiber like cotton to make care easy.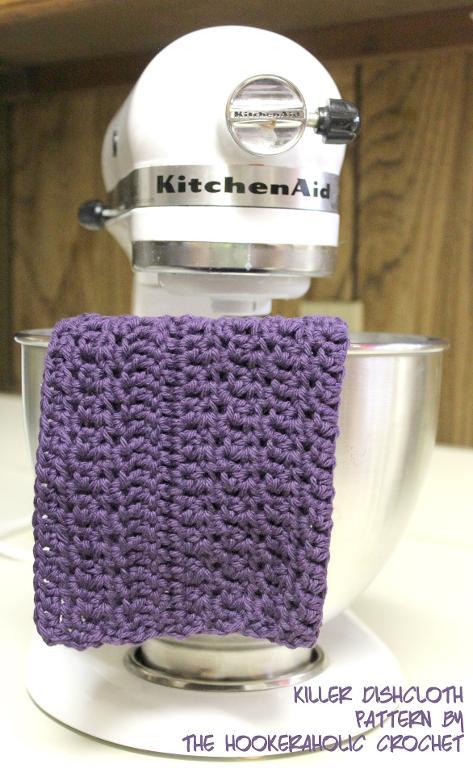 Photo via Craftsy member Shannon K.
6. Killer Dishcloth
Designer Shannon K. isn't crazy about those bulky cottons, so she designed this one using a DK-weight cotton. The result is a dishcloth that has a bit more movement and drape — perfect for cleaning and drying hard-to-reach nooks.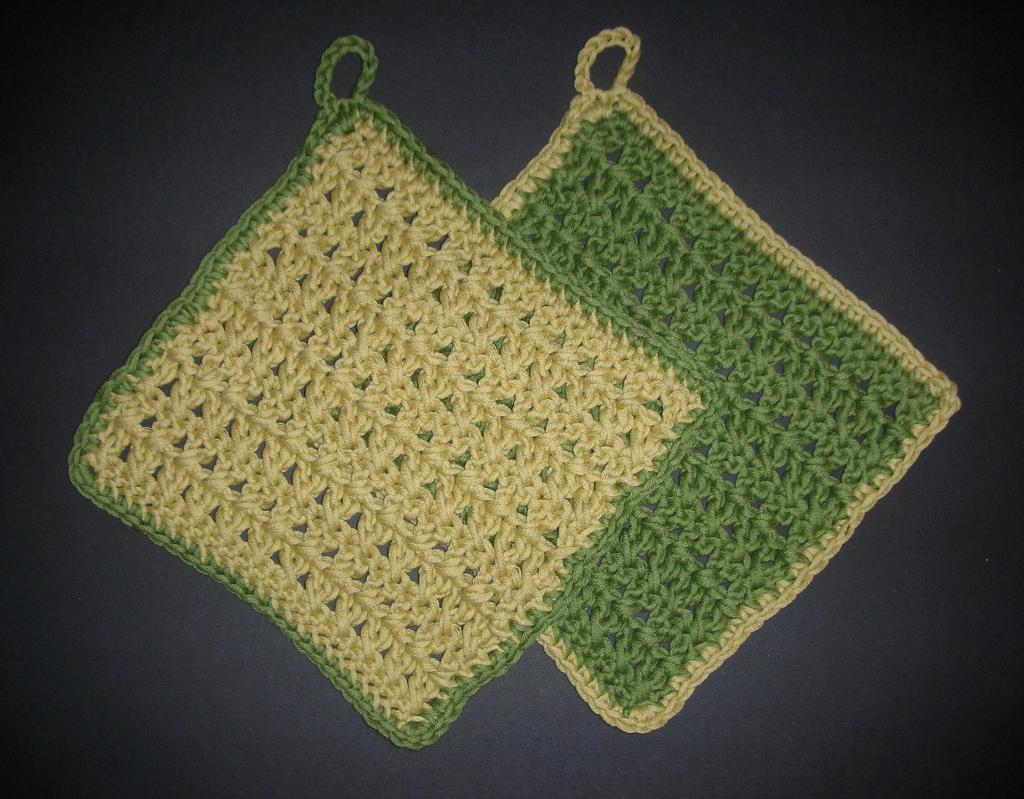 Photo via Craftsy member byZula
7. CrissCross Dishcloth
Double crochets that crisscross their way across the dishcloth give you a nice texture for scrubbing. The contrasting border is perfect for using up those tiny bits of scrap that you're not sure what to do with.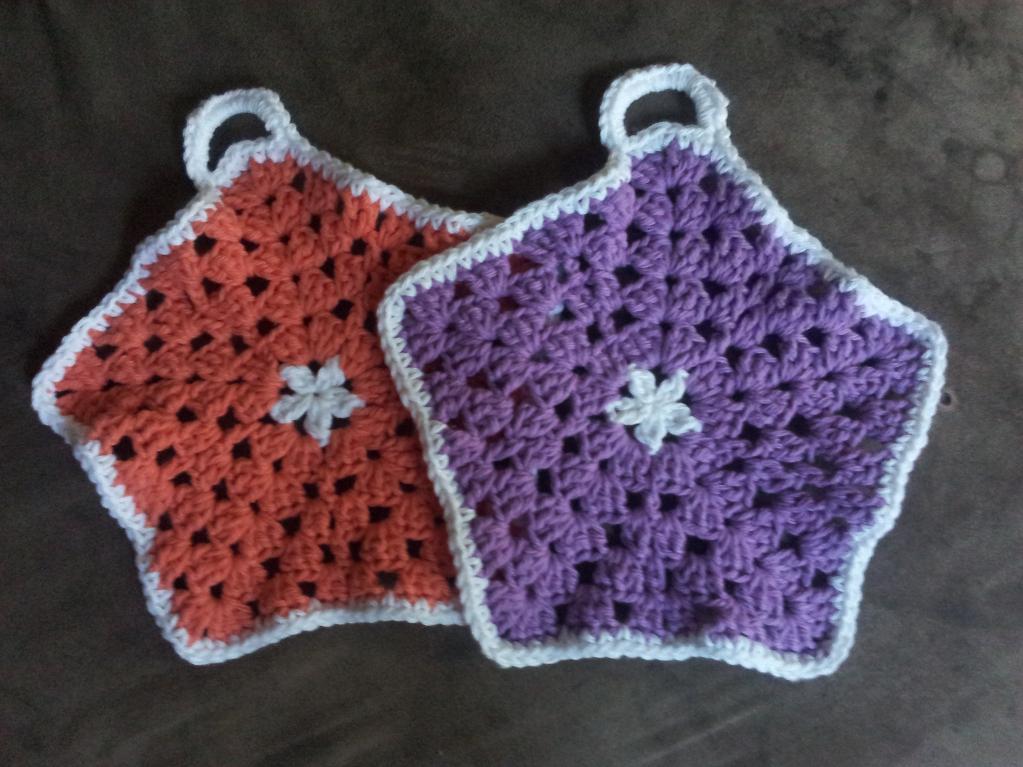 Photo via Craftsy member CC_Designs
8. Star Hexagon Dishcloth
Ready to try a shape that's new and different from the usual dishcloths? How about a star? Work your way from the center out using as many different colors as you'd like. The hook attached to the top lets you hang it on cabinets and hooks for easy storage.