Crochet baby shoes are adorable, sure, but they're also great for those last-minute baby shower gifts. If you find yourself constantly rushing right up until the baby shower, try working ahead and stitching some of these crochet baby shoes ahead of time. Once the shower rolls around, you'll have an entire collection of shoes to choose from — and you won't be sweating any deadlines.
Plus, all of these baby shoe patterns are free, so you won't even have to touch your bank account!
I suggest stitching all of these free baby shoe patterns with cotton, since it's durable and easy for parents to wash. Get ahead on baby shower gifts, and take advantage of your stash while you're at it!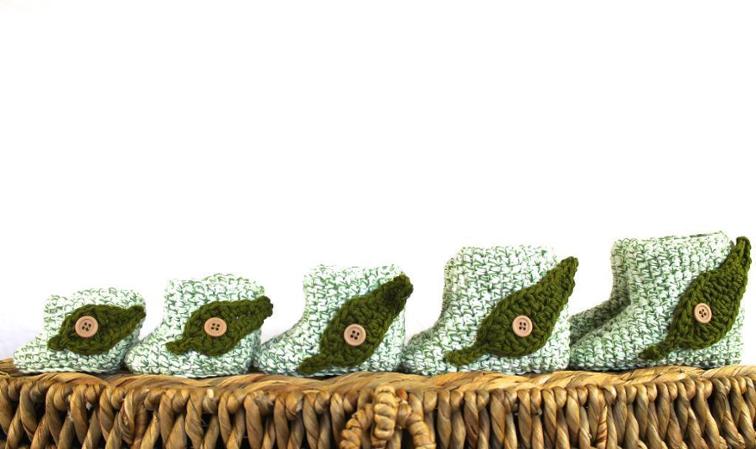 Photo via Craftsy member Abigail Haze Designs
1. Leaf Booties
This pattern is available in five sizes, so it's perfect for those "oops I didn't finish in time" gifts that are a little late. Plus the booties are gender-neutral, so you can stitch several pairs and have them hanging around for the next new arrival.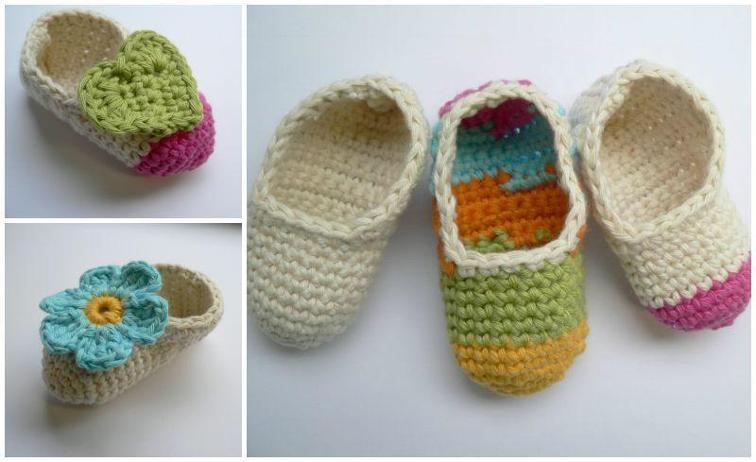 Photo via Craftsy Blog
2. FREE Crochet Baby Booties
These adorable slip-ons are just as cute plain as they are embellished with flowers and other appliqué. The striped version is great for using up even the smallest scraps in your baby yarn stash.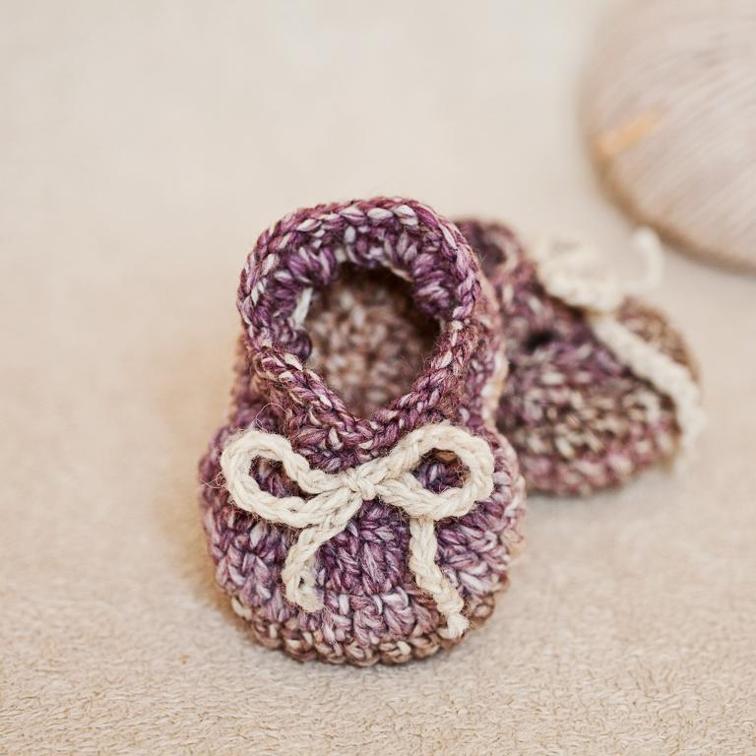 Photo via Craftsy member Mon Petit Violon Designs
3. Simply Cute Baby Booties
The ties on these booties keep baby's feet from slipping out when kicking. Save those scraps, because they'll come in handy for even the smallest yardages like the bootie ties.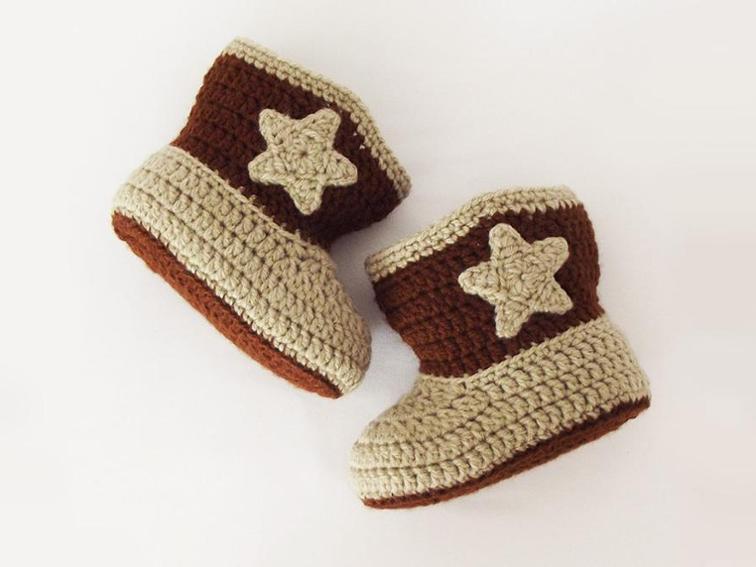 Photo via Craftsy member Crayons
4. Cowboy Booties
Before your little cowboy or cowgirl saddles up, give them these cute wild-west inspired booties. If you don't want to use traditional cowboy colors, you can also go for something bolder and brighter.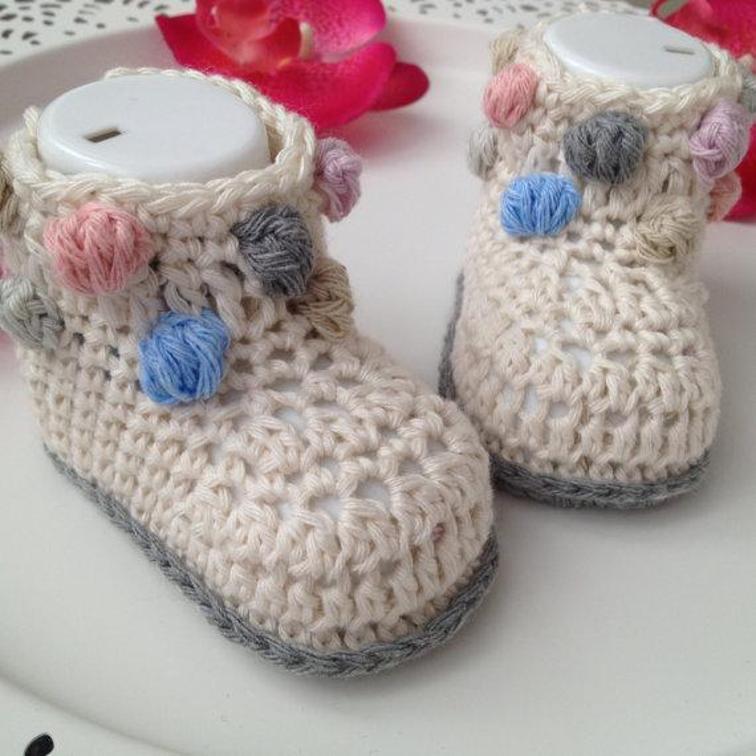 Photo via Craftsy member elifine designs
5. Crochet Booties
If you're in the mood for baby shoes that are a little more traditional, try this bootie pattern. There are three size options, and the little pom-pom like embellishments are totally optional.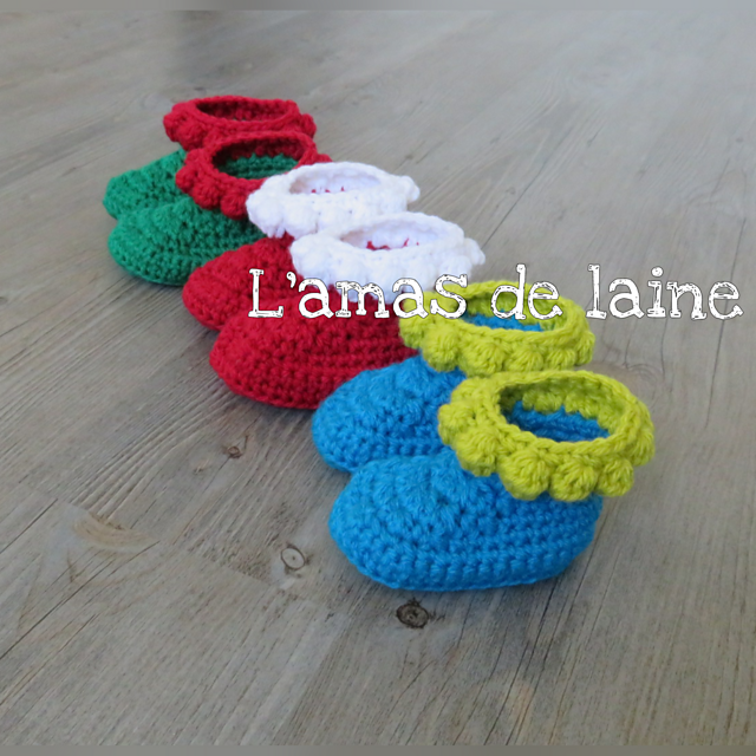 Photo via Craftsy member L'amas de laine
6. Bubble Baby Booties
Ready to experiment with color combinations? These baby booties are perfect for lovers of bold colors. With just simple color substitutions, you can create holiday-themed booties or booties that match several of baby's outfits.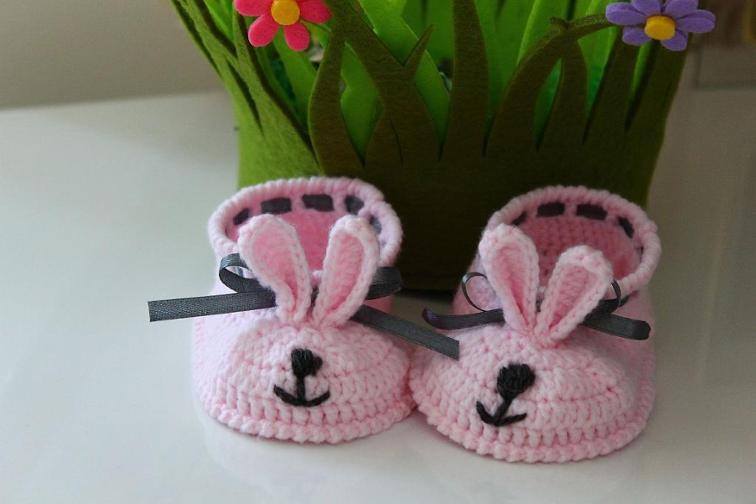 Photo via Craftsy member MyBabyDesigns
7. Bunny Baby Booties
These booties would be perfect for a spring baby, but they'd look cute any time of year. The bunny's facial features are embroidered, so it's totally safe for baby. The designer also suggests adding a pom-pom tail for extra cuteness.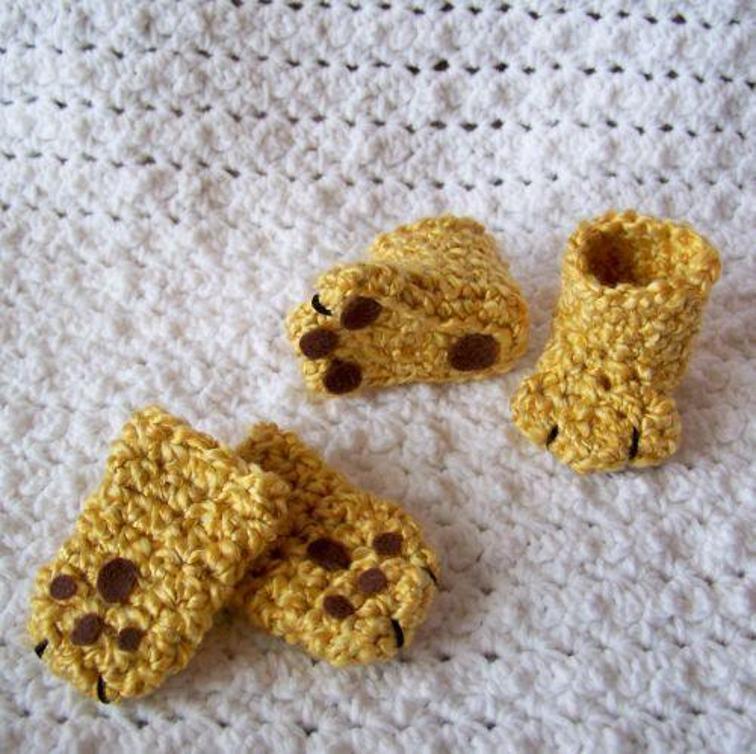 Photo via Craftsy member Nana's Whimsical Crochet
8. Lion Paws Booties and Mittens
You don't need any special skills to make these roar-worthy booties and mittens. The pads on the bottom of the booties and palms of the mittens are created using felt and glue. If you have sewing skills, you can also sew the felt to the booties for more security.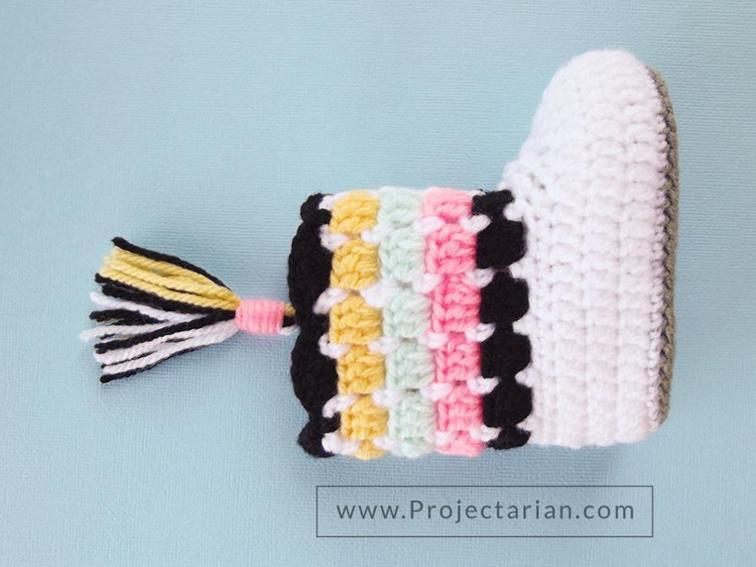 Photo via Craftsy member Crayons
9. Southwestern Booties
For these sweet booties you'll use the block stitch, a stitch that's ideal for experimenting with different color combinations. There are also instructions included for making the tassel embellishment to add a true southwestern vibe.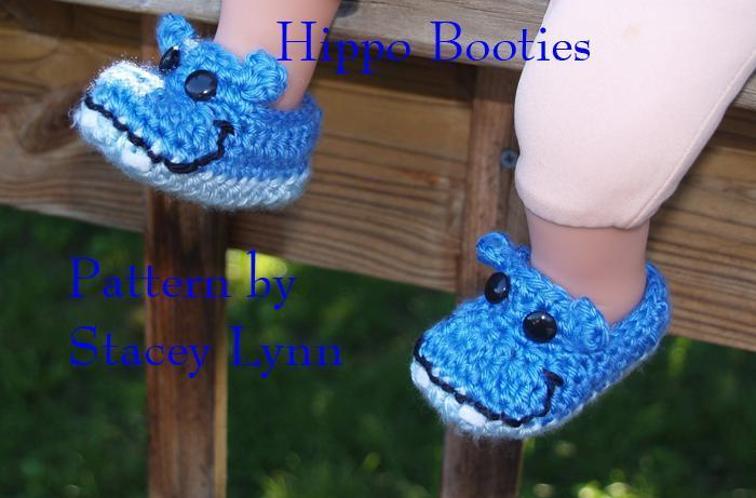 Photo via Craftsy member StaceyLynnCreates
10. Hippo Booties
According to the designer, this pattern works up so fast that you can stitch them in the morning and finish them in time for an afternoon baby shower. If you don't have blue yarn on hand, it might be fun to go for a non-traditional hippo color. Check out your stash for inspiration!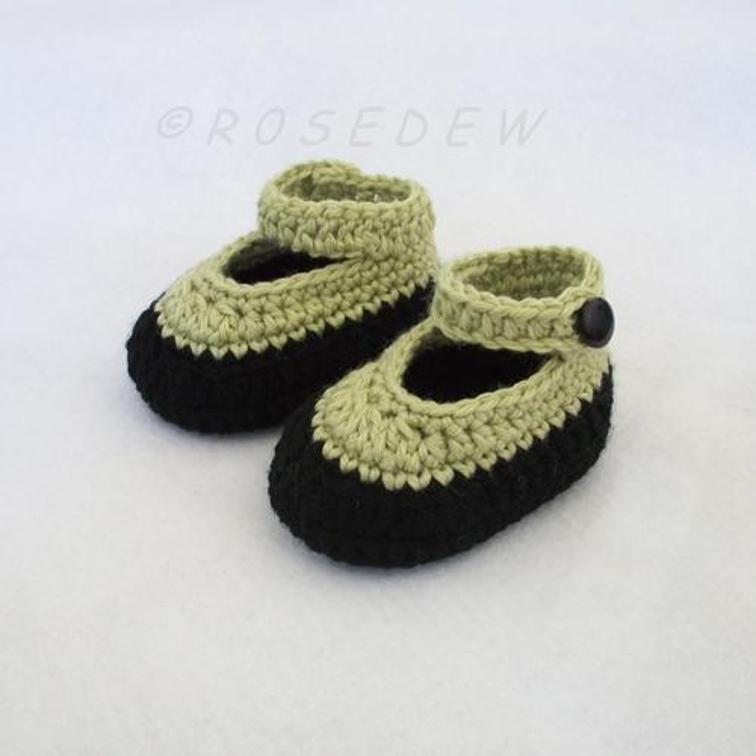 Photo via Craftsy member Rosedew Creations
11. Crochet Baby Booties with Ankle Strap
Ankle straps ensure baby can't easily kick off these cute booties. This style works for both baby girls and boys, so crochet as many as you'd like and keep them on hand for future baby showers.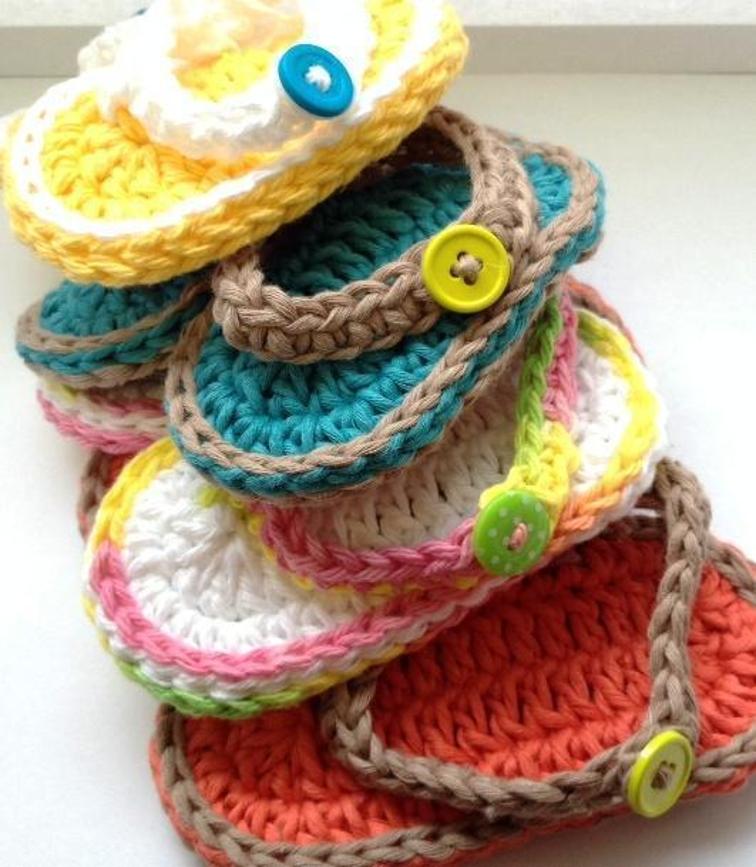 Photo via Craftsy member Bizzy Crochet Designs
12. Chubby Baby Flip-Flop Sandals
Hello, summer babies! When the sun is shining and baby doesn't need as many layers, these flip-flop sandals are the perfect wardrobe staple. The designer used cotton yarn for ultimate durability and easy care.
What are your favorite types of baby shoes to stitch and gift? Do you like traditional booties or do you go for more modern designs like sandals and boots?