The holiday season is in fully swing and these free Christmas patterns are sure to get you in the spirit. From a merry mug rug to gum paste holly, you can go Christmas crazy without spending a dime!
Mistletoe and holly, you'll be jolly as old Saint Nick when you take a peak at these FREE Christmas patterns!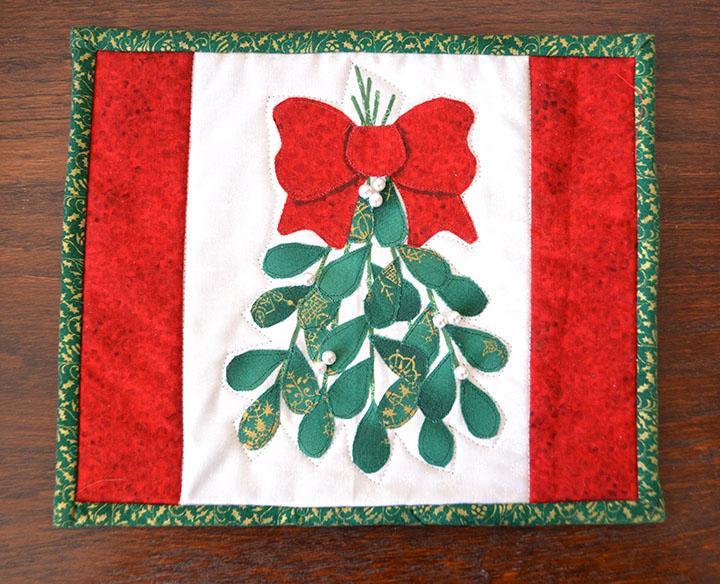 [one_half_last]
Quilted Christmas mug rug
We love this mug rug so much, we could kiss pattern designer Alexandra Henry! With beautiful appliqué leaves and pearl accents — all tied with a pretty red bow — it's the perfect setting to enjoy a mug full of hot chocolate!
Get the FREE Mistletoe Mug Rug (Christmas Appliqué) pattern here.
[/one_half_last]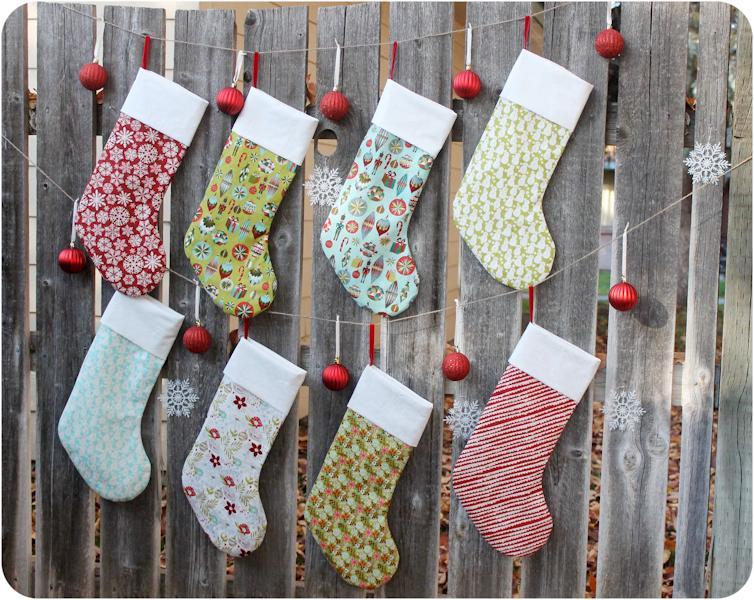 [one_half_last]
Adorable handmade stockings
You'll hang stockings with extra glee when you sew them yourself! This free pattern will guide you in making lovely, little stockings, just waiting to be stuffed full of goodies on Christmas eve.
Insider tip: Try using scrap fabric for an extra-thrifty way to make personalized stockings everyone will love!
Get the FREE Christmas Stockings sewing pattern here.
[/one_half_last]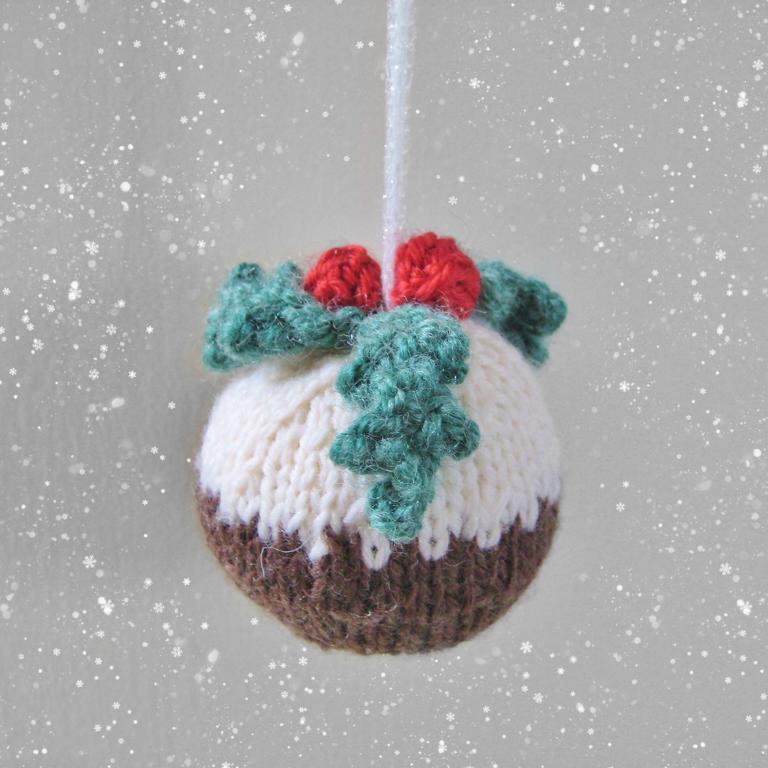 [one_half_last]
Christmas ornament knitting pattern
This Christmas pudding is calorie-free! The tiny, knit bauble makes a great addition to your own Christmas tree, as well as a lovely gift for a host or hostess.
Get the FREE Christmas Pudding Bauble pattern here.
[/one_half_last]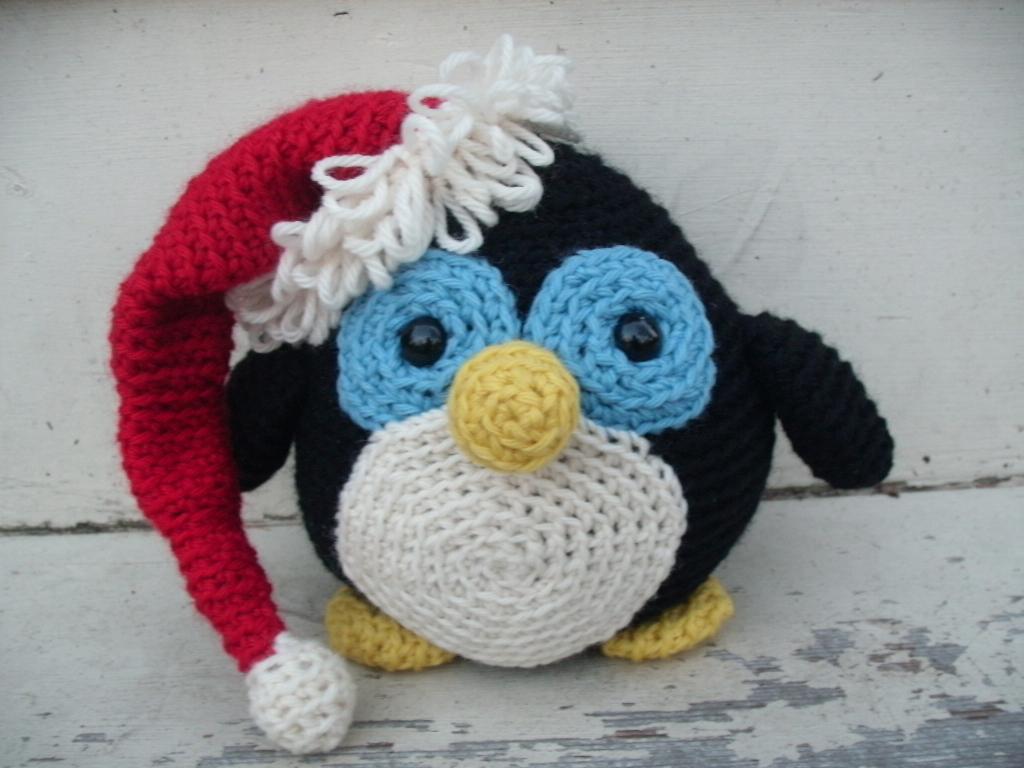 [one_half_last]
Santa penguin amigurumi
How cute is Howie the Holiday Penguin? This delightful amigurumi pattern is a great children's toy or holiday decorating. Plus, the hats removable, so you can use Howie to brighten your home through the rest of winter's chilly months!
Get the FREE Howie the Holiday Penguin crochet pattern here.
[/one_half_last]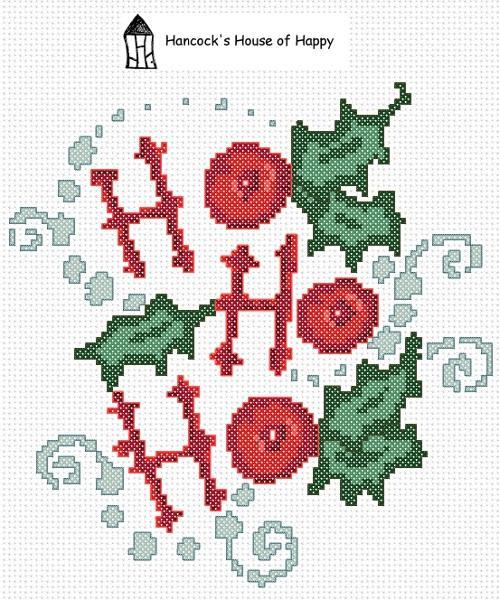 [one_half_last]
Ho! Ho! Holiday cross-stitch
This embroidery pattern is all about the man with the bag — Santa, of course! The festive design features his signature jolly laugh, surrounded by swirling holly bunches. It's the perfect Christmas cross-stitch!
Get the FREE Ho! Ho! Ho! embroidery pattern here.
[/one_half_last]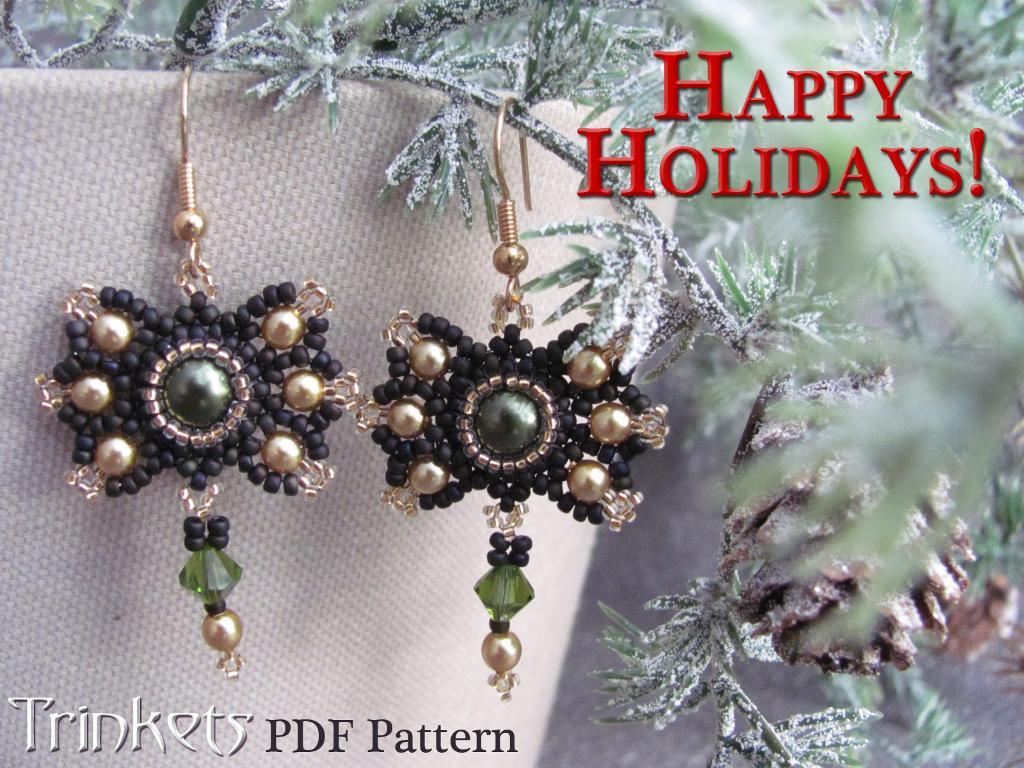 [one_half_last]
Beaded earrings jewelry pattern
Have a very, merry Christmas with these beautiful beaded earrings! Mix and match the color of the seed beads and pearls to create a personalized holiday accessory that's all your own!
Get the Christmas Bow Earrings pattern here.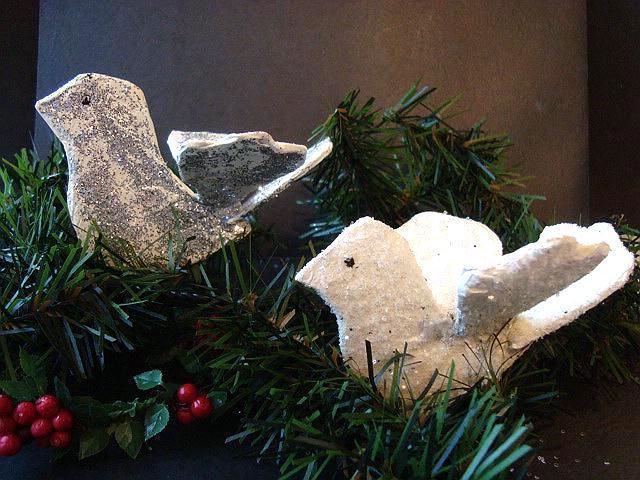 [one_half_last]
Paper dove pattern
You don't have to limit yourself to two tiny turtle doves when you get this papier-mâché pattern. Accompanied by a YouTube tutorial for foolproof instruction, it's a fun paper crafts project to make with the kids this season!
Get the FREE Papier-mâché Christmas Dove pattern here.
[/one_half_last]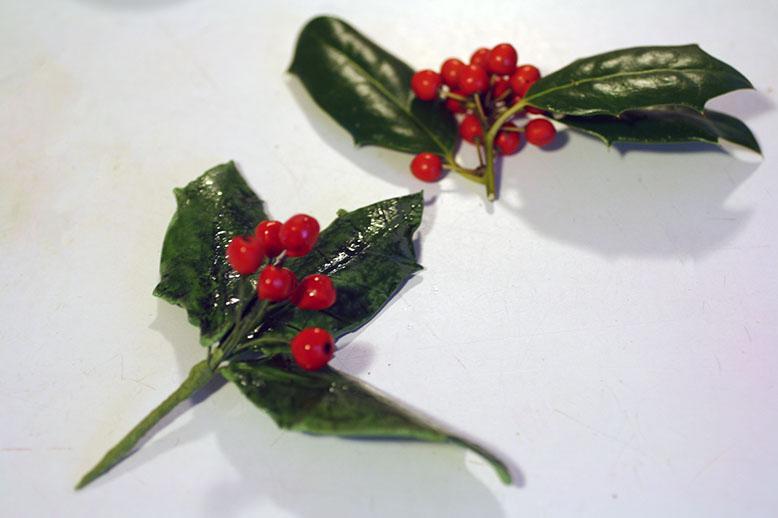 [one_half_last]
Learn to make gum paste holly
Cake enthusiasts, you can have a free pattern too! Professional wedding cake decorator Kara Buntin shares this downloadable tutorial for creating a festive gum paste decoration to add to your Christmas cakes and cupcakes. Sweet!
Get the FREE "How to Make Wired Gum Paste Holly" tutorial here.
[/one_half_last]
[Tweet "It's FPF! Don't miss the FREE holly, jolly Christmas patterns on Bluprint!"]