There are few gifts more precious or cozy than baby blankets. But we know that because of the huge amount of yarn required, knitting a baby blanket can be a real pain on your wallet.
These free baby blanket knitting patterns save you some money so you can focus on fiber instead of budget. There are plenty of patterns to choose from, just in case you find yourself making several baby gifts in the span of a few months. (We wouldn't want you to get bored!)
From colorful to elegant, there's a baby blanket you're bound to love in here. Start planning those gifts for the new arrivals with these free baby blanket knitting patterns!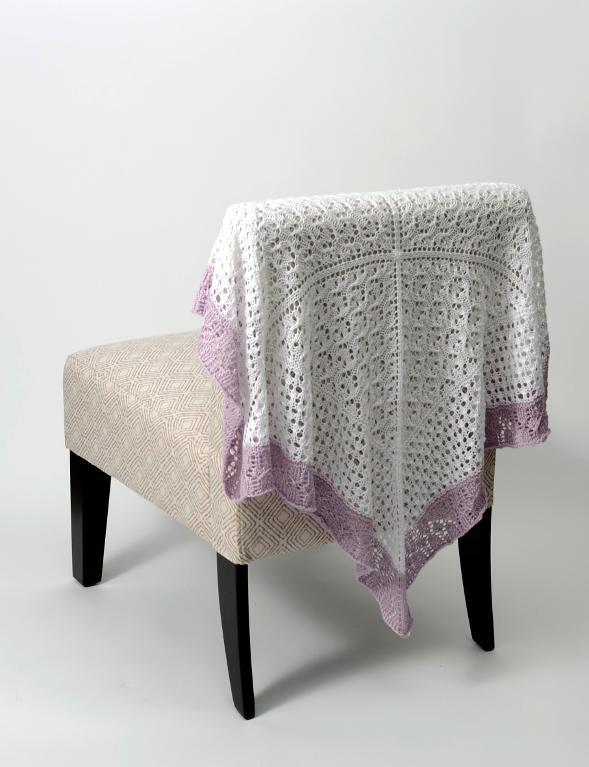 Photo via Craftsy member Universal Yarn
1. Lace Sampler Baby Blanket
Practice your lace and chart-reading skills while you also stitch up this beautiful, elegant blanket. Change the border color to match the nursery, if you'd like. The blanket is stitched with fingering weight yarn, so make sure you leave plenty of time for knitting before the birth of the baby.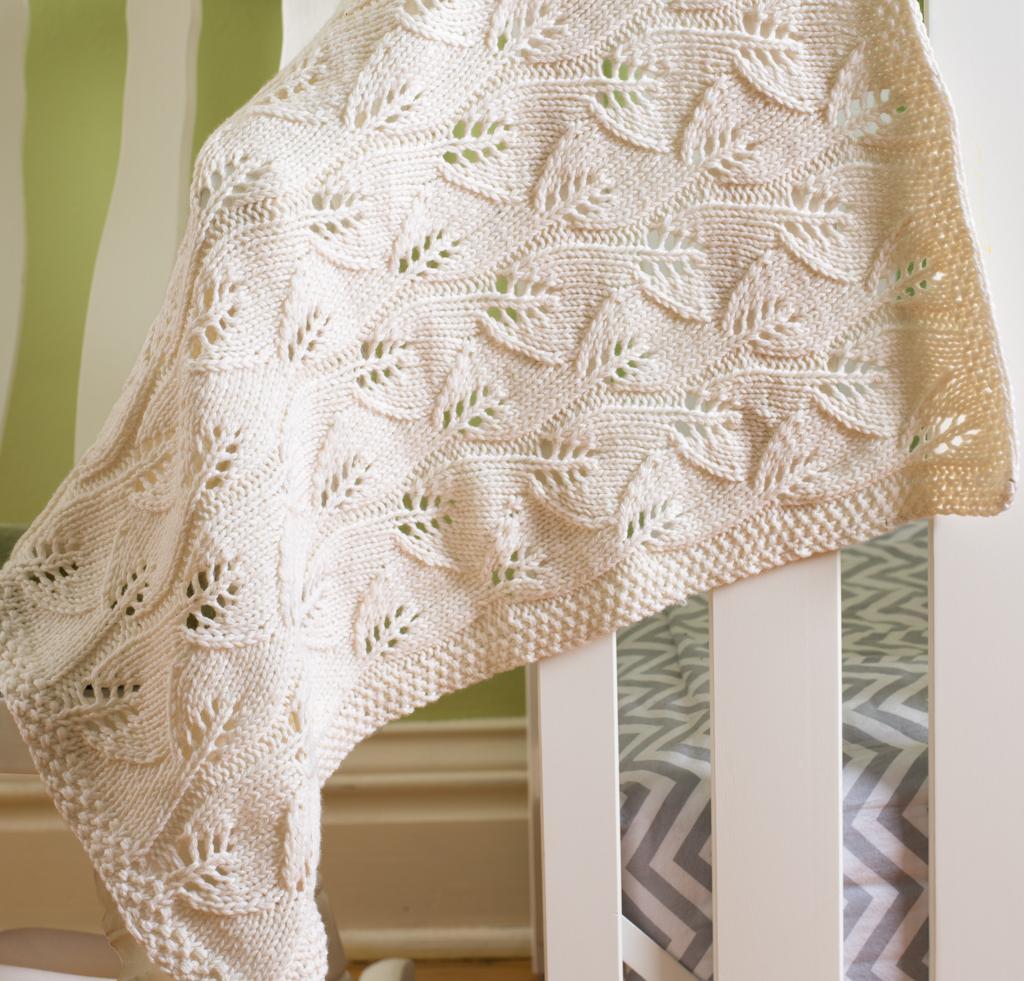 Photo via Craftsy member Leyla — Silk and Wool
2. Leafy Baby Blanket
This blanket pattern requires four different types of decreases, so beginner lace knitters will walk away with new skills under their belts. This would be a sweet addition to any nursery, but it's also ideal for wrapping around baby on special occasions.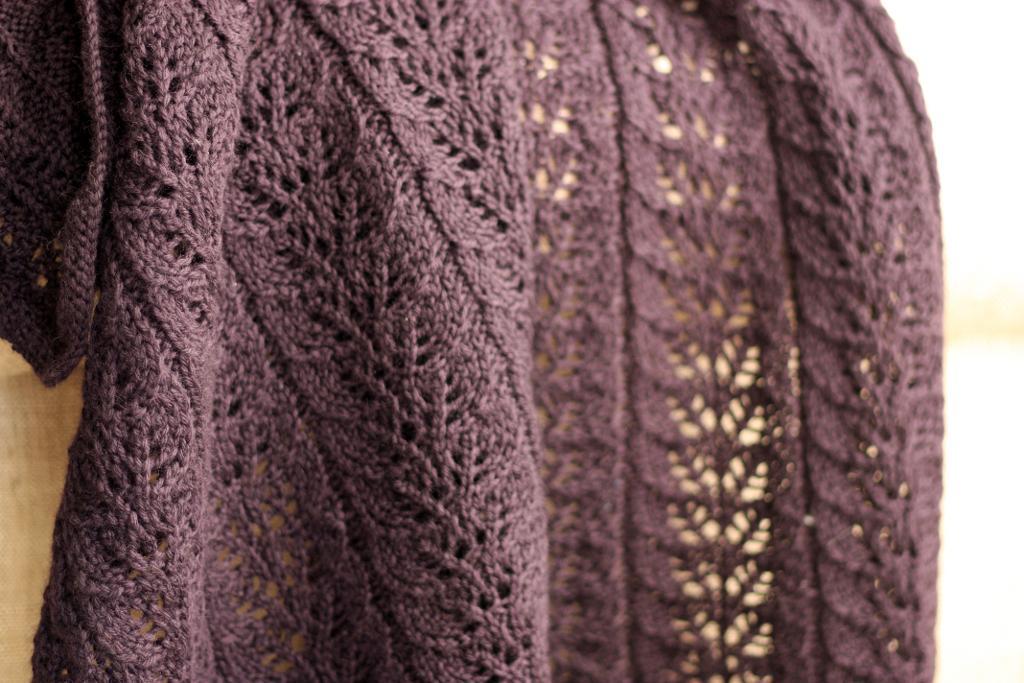 Photo via Craftsy member LindsayH
3. Twin Leaf Baby Blanket
Want to think outside the traditional baby color palette? Designer LindsayH passed on the pastels and instead opted for the elegant hue in the photo above. She notes that while this isn't a quick knit, last-minute knitters can use larger needles and heavier yarn to make the blanket work up faster.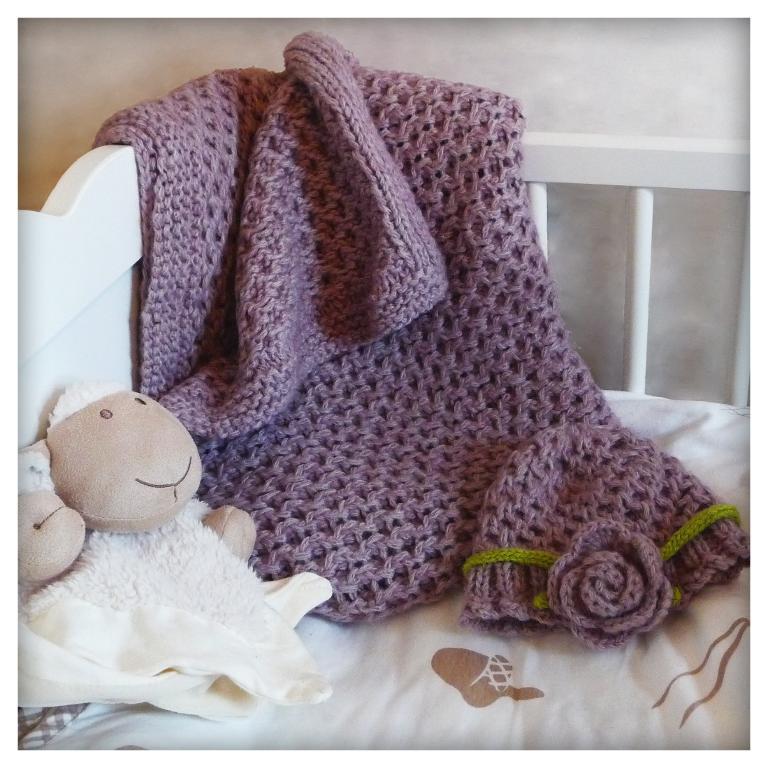 Photo via Craftsy member Katcal
4. Candice Baby Blanket and Hat
The honeycomb stitch used in this pattern offers both extra warmth and a beautiful texture. Gift the matching hat along with the blanket so baby can be covered from head to toe in fluffy warmth.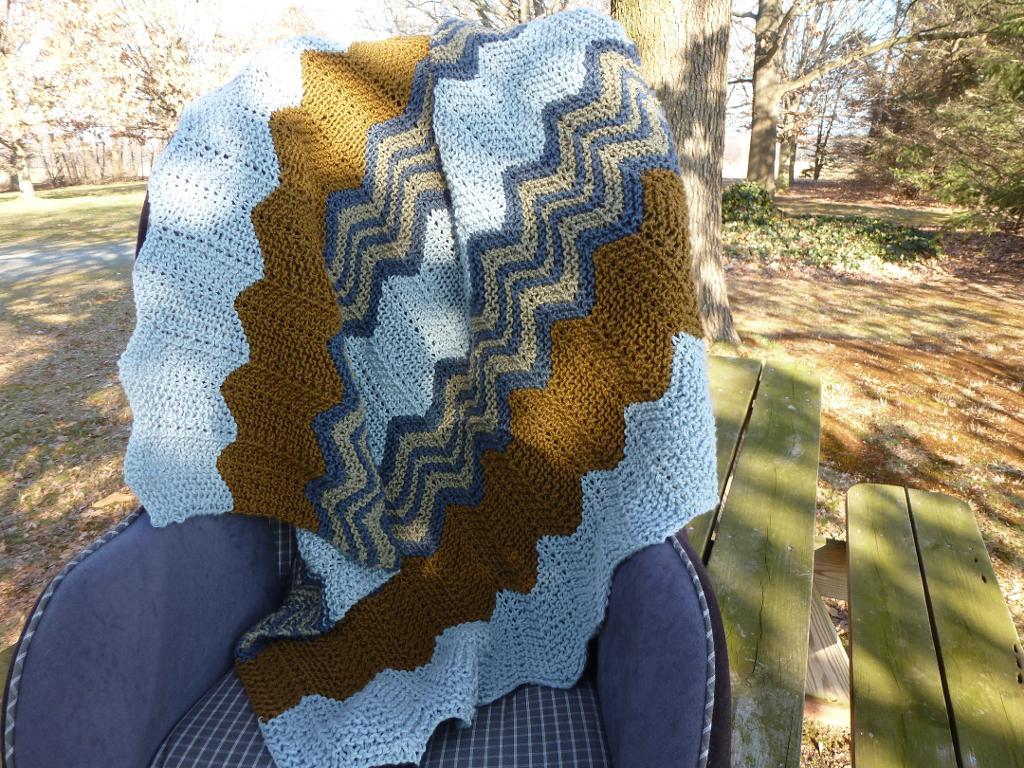 Photo via Craftsy member nickersr
5. Beach Stripe Baby Blanket
After knitting this for the new baby, you might be tempted to knit one for yourself, too. Designer nickersr created this blanket with summer babies in mind. Knit it up in cotton for the perfect summer weight.
Photo via Craftsy member The Slowest Loris
6. Seraphina Baby Blanket
You can't go wrong with classic stripes! The pattern is written for either bulky weight or worsted weight yarn, so you can choose your favorite fiber weight. The pattern suggests five or six colors, but you could use any number of colors!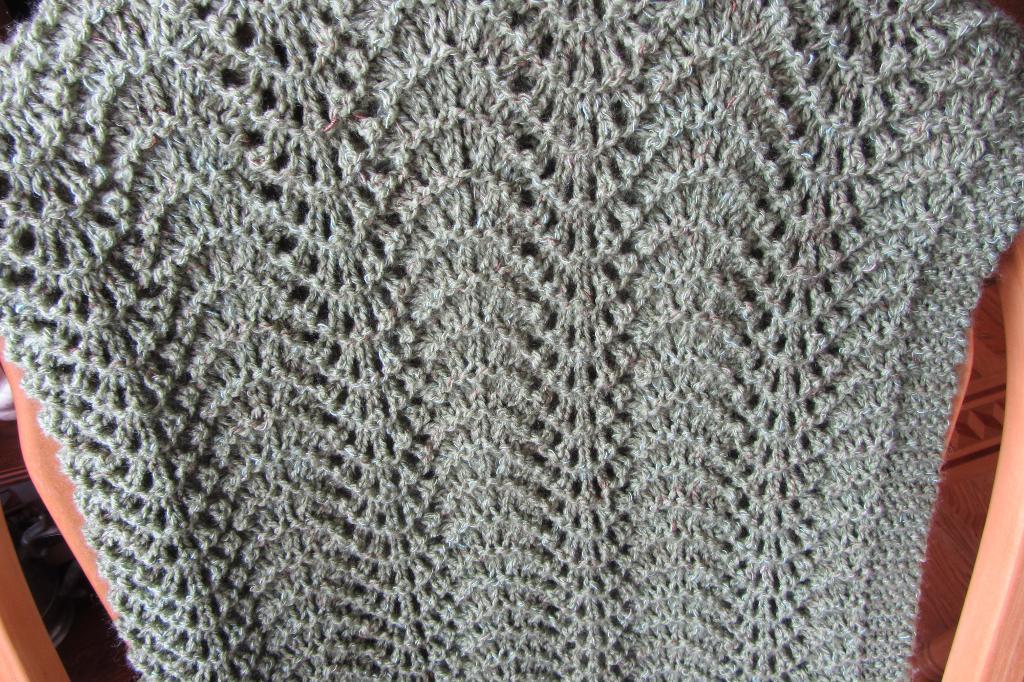 Photo via Craftsy member Mary Riley Hunt
7. Bryson's Baby Blanket
Designer Mary Riley Hunt chose this beautiful feather and fan stitch in honor of Baby Bryson's dad, an avid bow hunter. But even parents who aren't hunters will appreciate this elegant blanket. It will look just as beautiful draped over the crib as it does when it's wrapped around baby.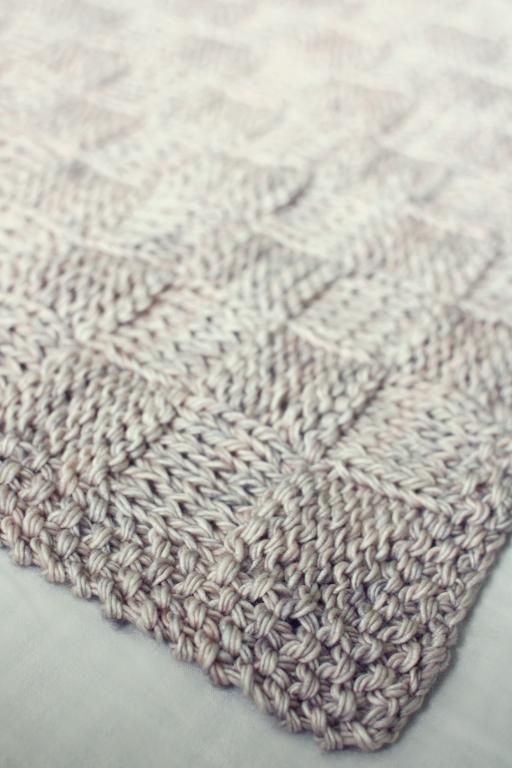 Photo via Craftsy member Katrine H
8. Basket Weave Baby Blanket
Beginners will find that this blanket pattern is a fantastic way to practice knitting and purling. Those are the only two stitches you'll need to create the basket weave! Use three strands of fingering weight yarn held together, or simply substitute a worsted or bulky yarn.