No get-together with friends and family to cheer on the home team is complete without food. Whether tailgating at the game or enjoying the play-by-plays from the comforts of home, the inclusion of sweet cupcakes is sure to score! Put on your game face and ramp up your cake decorating skills, because it's game time.
To celebrate tonight's kick off of the NFL season, huddle up and check out these football-themed cupcakes and treats to get you in the zone.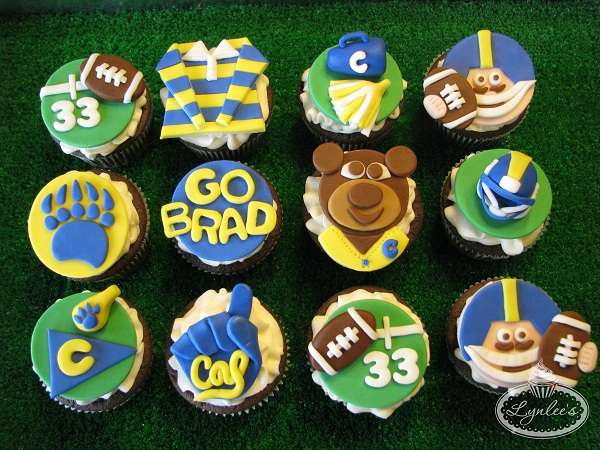 Photo via Lynlee's Petite Cakes
College football cupcakes
Utilizing the team's colors is essential to customizing basic designs on your football cupcakes. These fondant toppers were made to celebrate the birthday of a UC Berkeley grad, incorporating the university's blue and gold colors, as well as the school's mascot, Oski the Bear.
A simple way to further personalize your toppers is to change the sideline number to the recipient's age and use his or her initials on pennant flags.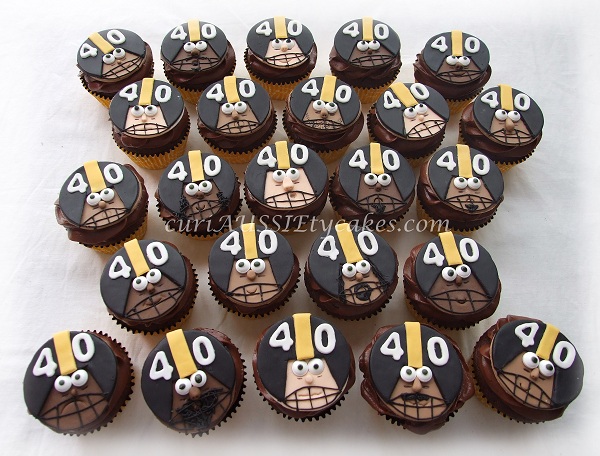 Photo via CuriAUSSIEty Custom Cakes
Football team cupcakes
These adorable fondant football player toppers made by CuriAUSSIEty Cakes represent the players on the Pittsburgh Steelers team. With variances in skin tone, noses, hair (including facial hair!) and mouths, each player's expression is different, which brings life to the cupcake team. Making simple changes to one design is especially helpful when making a large amount of cupcakes.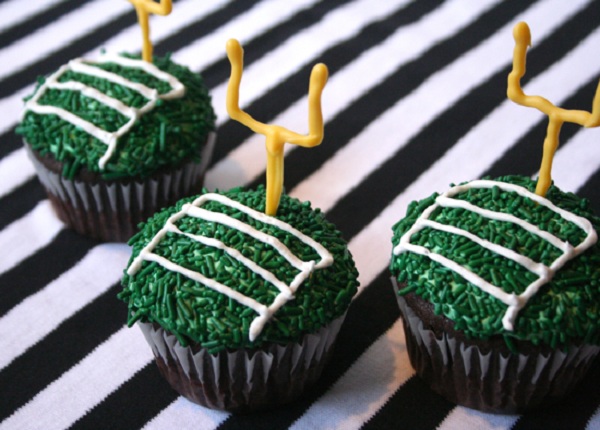 Photo via Miss Make
End zone cupcakes
Miss Make prepared for the Super Bowl by making these charming end zone cupcakes with the simple use of icing, sprinkles and chocolate candy melts.
The coating on the cupcake paired with the goal posts add dimension to the overall presentation. Put your piping techniques to use when piping the chocolate. The black and white stripes demonstrate how your display can be enhanced with the mere use of a decorated cake board, fabric or creative stands.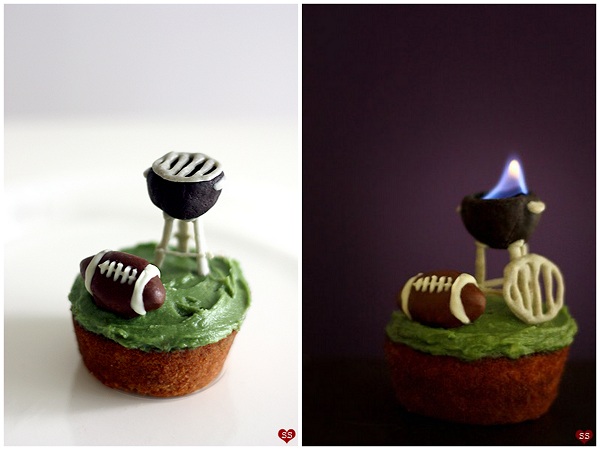 Photo via Diamonds for Dessert
Tailgating cupcakes
What's a football game without tailgating? Diamonds for Dessert created this incredible and ingenious mixed media BBQ football cupcake with a grill that actually lights on fire with the use of sugar cubes and lemon extract!
The barbecue was created with a combination of cookies and chocolate, while the football is a cake ball.
You can also use fondant for the football and barbecue construction, but if you do, make sure you are not planning on lighting it, as the fondant will not hold up very long.

Photo via Spaceships and Laserbeams
Football helmet cupcakes
Cupcake decorators often focus all the decor on the top the dessert. Spaceships and Laserbeams creatively incorporated cupcake wrappers with football player faces and attached fondant accents to the top to represent the helmets, creating a team ready to play. Their expressions are priceless!
To cover the entire cupcake, make sure you cut out a circular piece of fondant larger than its circumference, as it needs to cover the entire dome.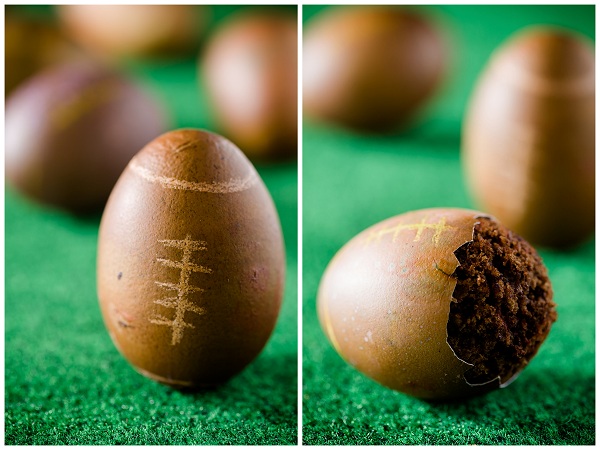 Photo via Cupcake Project
Football egg cupcakes
Touchdown! Your celebratory dance will be incredible when you surprise your teammates with these amazing football-decorated egg shell cupcakes! Created by Stef of Cupcake Project, the batter was baked inside completely cleaned out egg shells, then embellished and dyed to resemble footballs.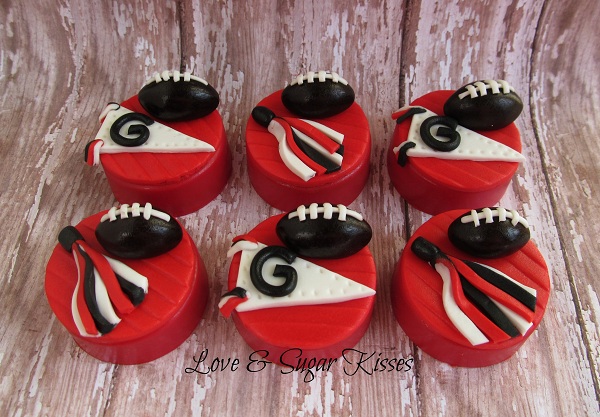 Photo via Love & Sugar Kisses
Football chocolate Oreos
The cheering section will be up on their feet with these deliciously adorable chocolate-covered Oreos topped with fondant football decorations by Love & Sugar Kisses. With a simple swap of team colors, customize the toppers to the appropriate NFL or college football team, and attach them to sandwich cookies dipped in chocolate with piping gel or a thin layer of chocolate.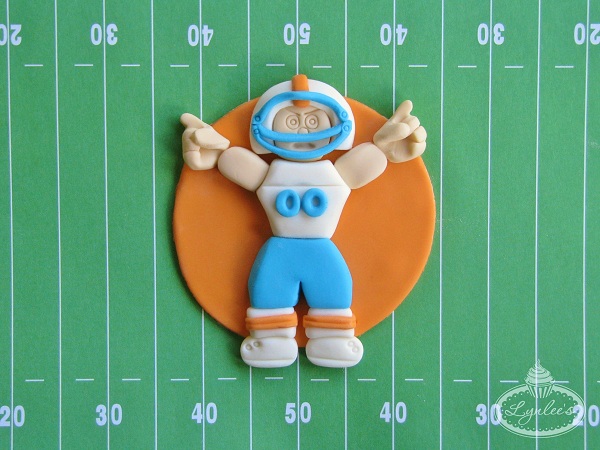 Photo via Lynlee's Petite Cakes
Decorated desserts are the perfect way to support the home football team and score the biggest points at any tailgate, while pleasing the roughest of players.
[box type="shadow"]
To hone your fondant modeling techniques, check out Cake Topper Techniques with Anne Heap to create your own football player and add to the above designs![/box]
Come back to the Bluprint Blog tomorrow to learn how to make adorable tiny sneakers out of fondant, perfect for baby shower cakes!
Show your team spirit! Which cupcake project are you ready to tackle this football season?