Floral cakes are going to be everywhere this spring and summer. One of the best filler florals you can add to your sugar flower arrangements is the humble lavender. We've got an easy way to make lavender sprigs to fill out any cake design — read on!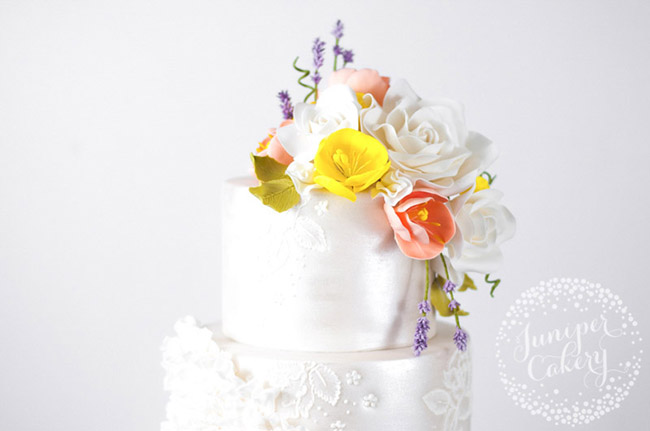 How to make fondant lavender flowers step-by-step
What you need:
22-gauge florist wire
Light green floral tape
Small margarita flower plunger cutter
Two shades of lavender-tinted fondant or gum paste
Edible glue
Small sharp knife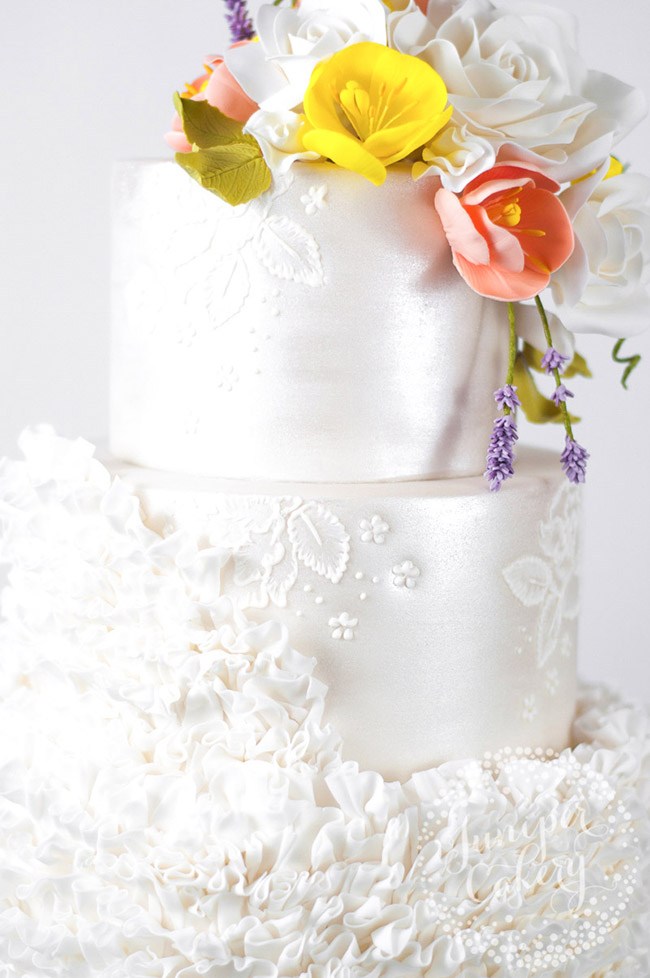 Step 1: Prepare the floral wire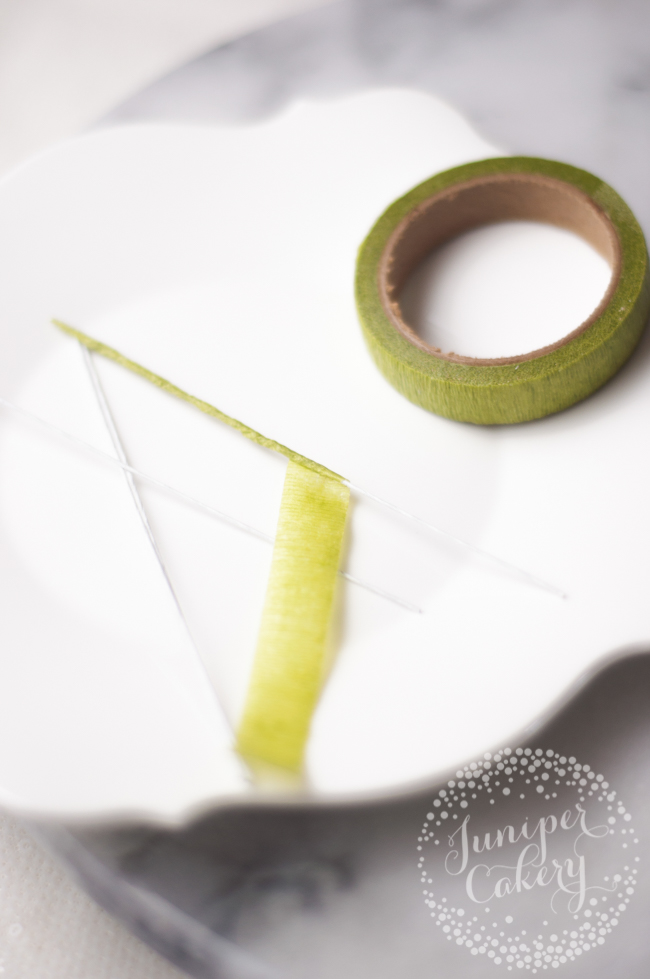 Cut down the floral wires to 4″ to 5″ in length — usually half the size of full wires. This length usually gives us enough to room bend, arrange and angle our flowers. If you'd like yours shorter or longer, that's absolutely fine!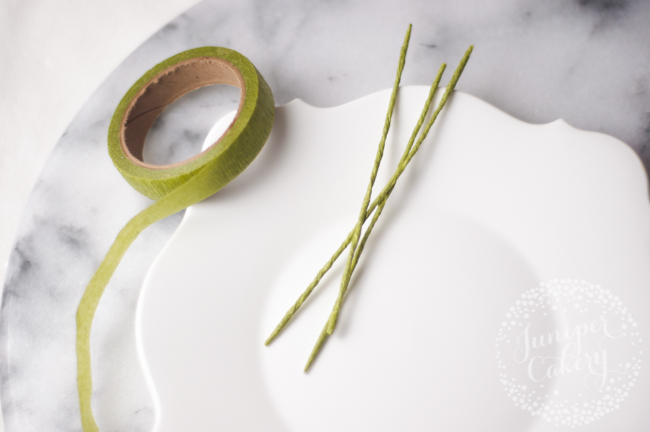 Now wrap all your floral wires with light green floral tape. Simply twist the tape on. Floral wire is generally looks too thin for lavender which is why we tape our wires up.
NOTE: It's good practice not to add wires or floral tape directly into cake. Why? The metal in floral wire can contain nickel, and floral tape can include latex, which some people are allergic to. To add wired elements to cakes, either use posy/floral picks or coat the wires with a food-safe wax like Safety Seal by Ingenious Edibles.
Step 2: Make the lavender flowers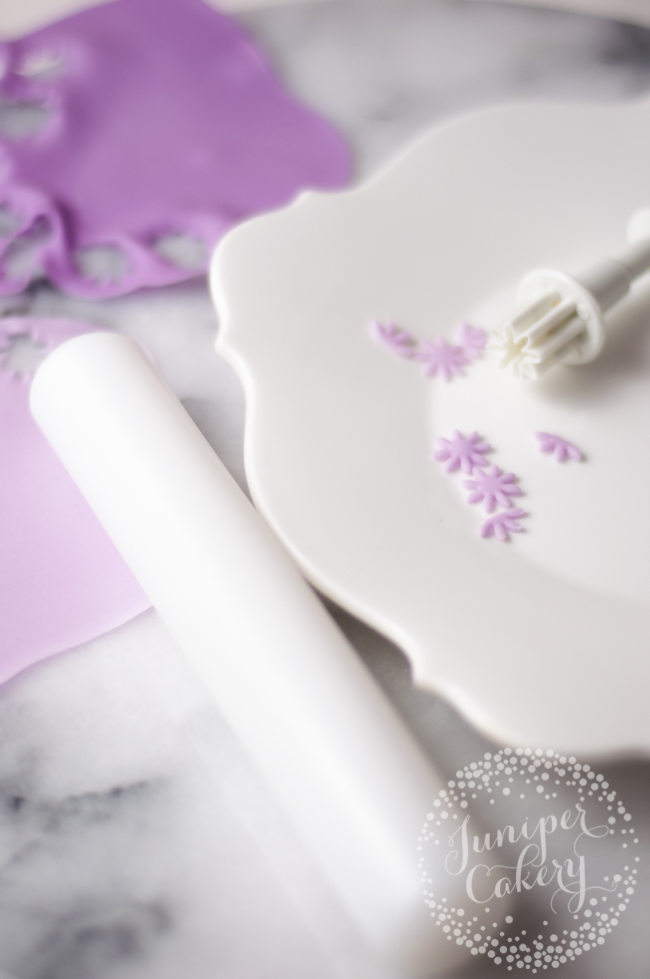 Roll out both shades of your lavender-colored fondant pr gum paste. Both hues should be rolled out fairly thin.
Next, cut a series of flowers with your small flower cutter; then slice each flower in half.
Step 3: Attach the flowers to the tip of the wire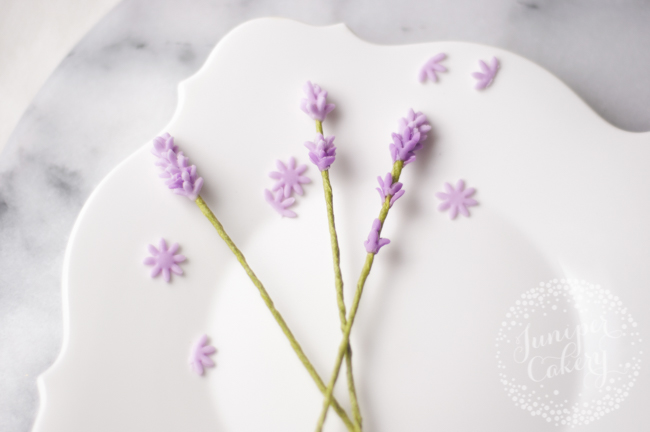 Dab a bit of edible glue on the tip of your tape-wrapped floral wire. Gently attach the floral halves around the end and top of the wire, pinching the ends in place. Work your way around until you're happy with the look.
Step 4: Make your way down the wire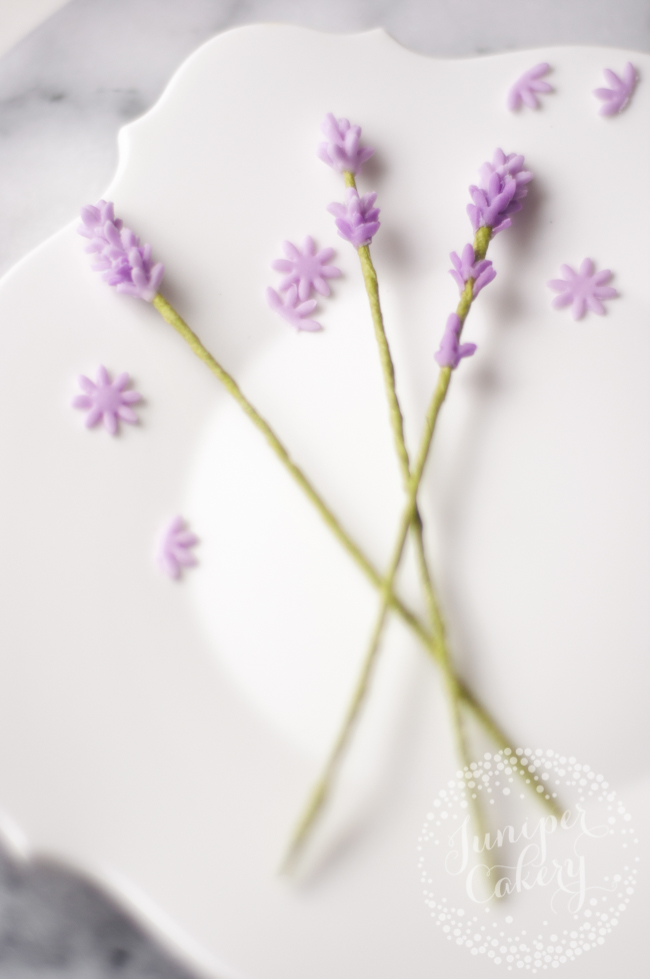 Continue adding the floral halves around the wire. For a touch of realism, leave a gap on the wire between bunches of lavender. Repeat all the steps again to make more fondant lavender sprigs!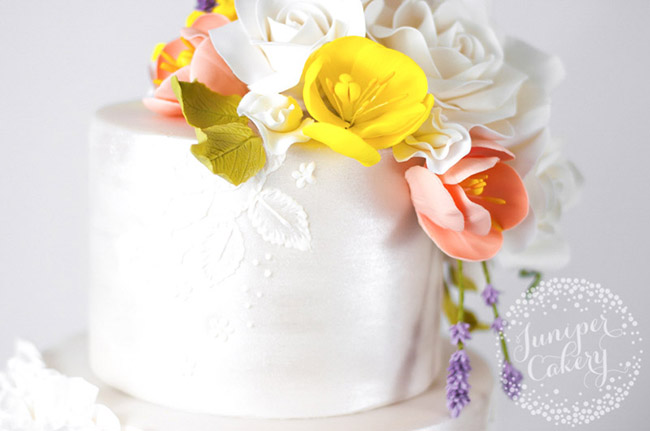 You should now have a pretty bundle of realistic looking fondant lavender! They make quirky yet dainty filler flowers for wedding tiers, birthday designs or sugar flower–topped cupcakes.
We combined fondant lavender flowers with white sugar roses, bright peach and yellow tulips and ruffles sweet peas. The perfect florals for a spring wedding cake!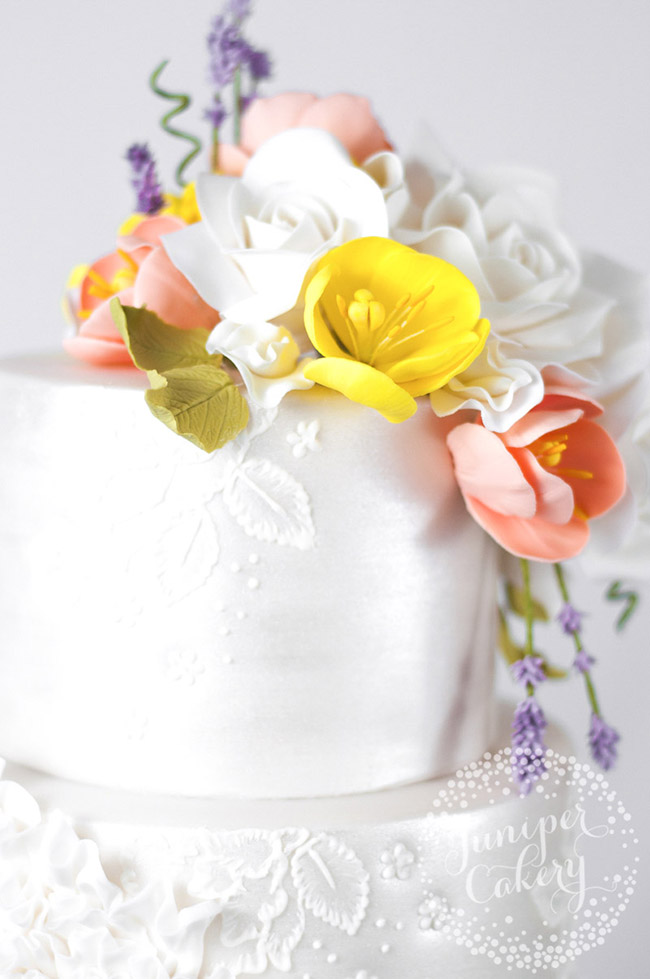 Make Fabulous Filler Flowers!
Give your sugar flower arrangements the professional polish they deserve with delicate gumpaste filler flowers! Petalsweet's Jacqueline Butler shows you how. Get the Class!