We love this handy little how-to for fondant bamboo because it's so easy to follow. Plus, it's ridiculously simple to adapt it into any style, from cartoons for kids cakes or realistic shoots for wedding cakes. Check out our stress-free fondant bamboo tutorial below.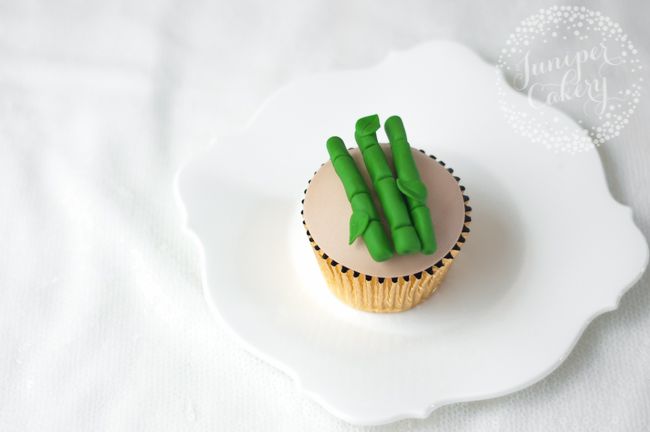 How to make fondant bamboo
What you need:
Green or cream fondant or gum paste (gum paste is sturdier for stand-up bamboo)
Blade tool
Medium ball tool
Tiny plain leaf cutter (optional)
Brown or darker green edible petal dust (optional)
Food-safe paintbrush
Edible glue
Cake smoother tool
Step 1: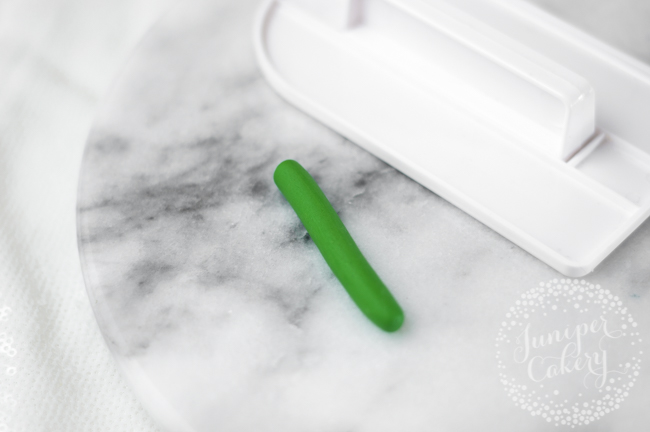 To begin, knead a medium-sized piece of fondant or gum paste in your hands until it's pliable. Then, roll it into a rope-like shape, about 1 cm in width (any thinner will be hard to work with). Even out this piece of fondant by rolling it back and forth using a cake smoother.
Tip: For bright, cartoon-style cakes, use fondant tinted in vivid shades of green. For a more realistic look, go with a more muted shade.
Step 2: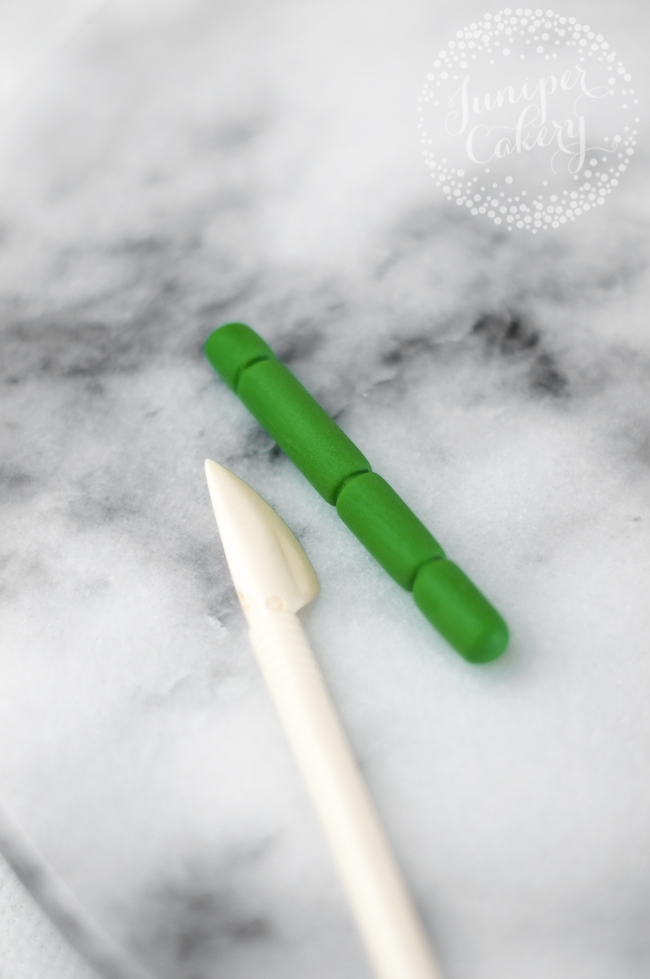 Using your blade tool (or a small, sharp knife) make two or three indentations around your fondant rope. Try rolling your the rope as you press the blade tool or knife into the fondant or gum paste
Tip: Always make sure the blade of your tool or knife is sharp and free from fondant remnants. If you're creating lots of edible bamboo pieces, clean your tool between each use. A sharp tool gives you the best effect!
Step 3: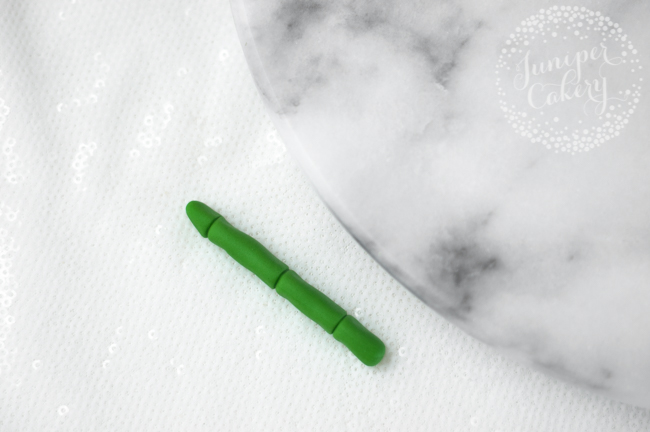 Now it's time to add in a more realistic shape your bamboo. This is oh so easy! Gently pinch your bamboo piece above and below each indentation. Pinch and smooth until you're happy with the look.
Tip: After you're done pinching, smooth over the spots you worked to get rid of any finger prints.
Step 4: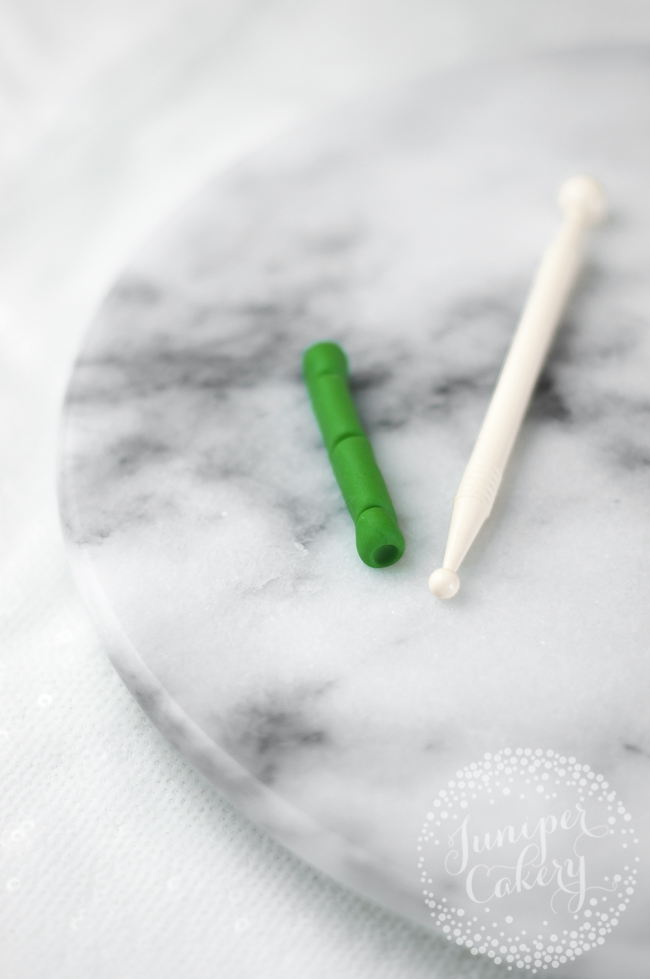 Use the medium ball tool to indent a concave shape into each end of the bamboo.
Tip: For more realistic bamboo, all you need is to lightly contour along the indented edges with some slightly darker in tone edible petal dust.
Step 5: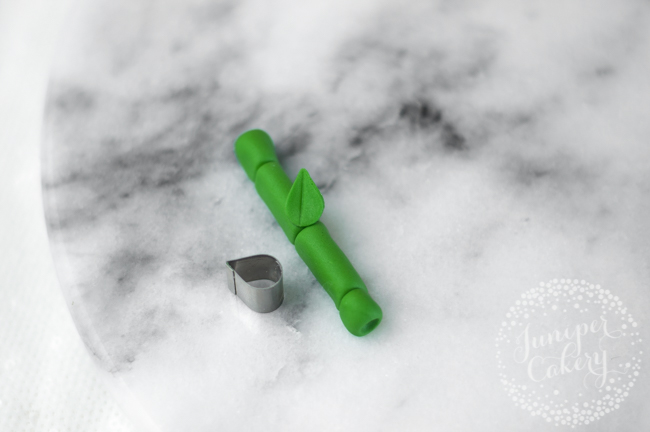 Finally cut out some tiny leaves using your cutter and matching fondant. Use your blade tool to add a subtle vein down the center of each leaf. Attach the leaf onto your bamboo with a bit of edible glue.
Tip: Too much glue leads to a mess — the leaves could slide off, or the excess glue could drip down your work. Keep the glue to a minimum.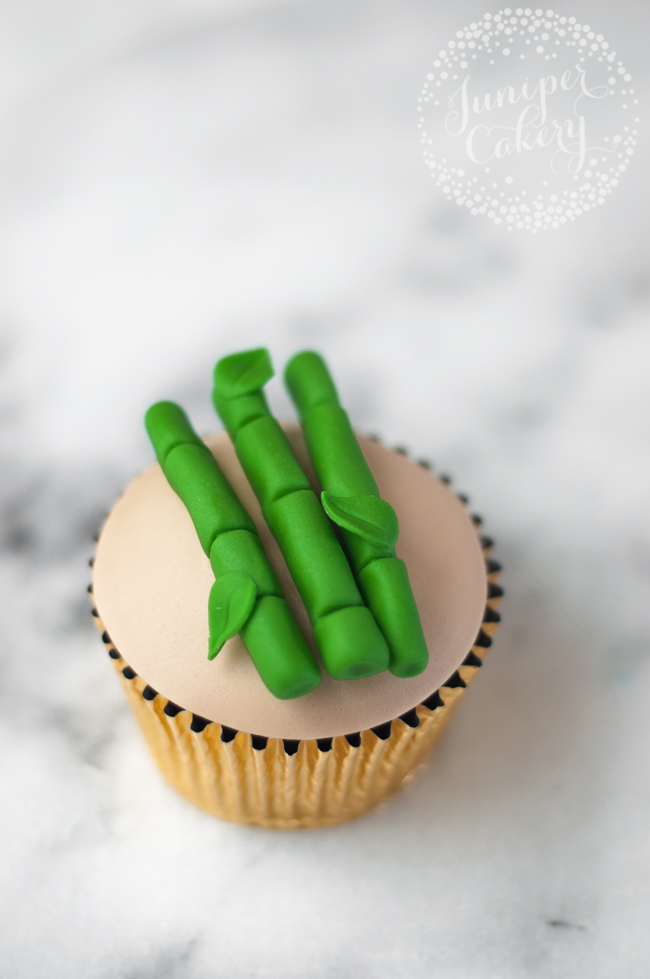 Here's a cute cake idea: Make lots of fondant bamboo to cover sides of a cake, and add an adorable fondant panda character on top!
When it comes to more grown-up designs, carefully wire your bamboo and arrange it with bright tropical florals. You can even pair the bamboo shoots with exotic gum paste birds and touches of gold or silver.