Have you made a Flying Geese block? This classic design is super handy and used in all types of quilts; it has been around for over a hundred years and continues to be immensely popular!
Rectangular in shape, it usually has a width that is twice the height. The main rectangle fabric has two triangles measuring 90 degrees that are sewn onto each end. This forms the triangle (or geese) shape. These versatile blocks are used in so many ways! They can be used as the focal quilt block and stacked into rows or columns, creating a flock of geese. They are also used as units to supplement other, larger block designs.
Get started with eight quilt patterns available in the Craftsy shop that feature the Flying Geese block!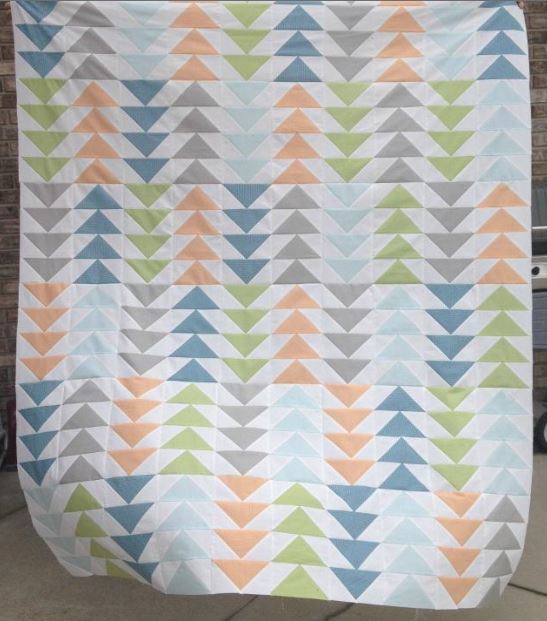 Photo via Material Girl Quilts
Happy Geese
Do you prefer the traditional Flying Geese design? Give this pattern a try! Choose your favorite colors or prints to showcase in this modern twist on a classic design. This throw quilt finishes at 60″ x 72″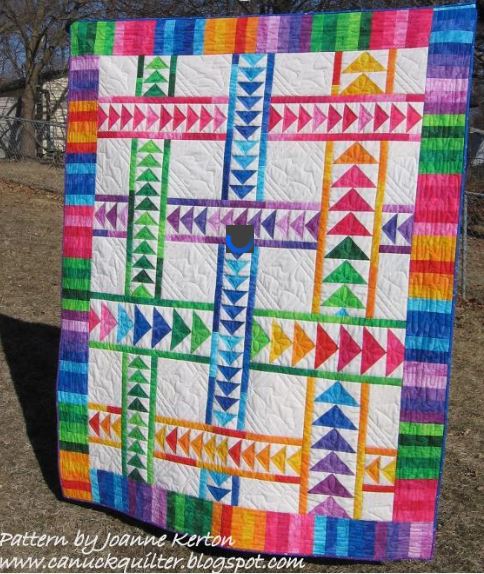 Photo via Canuck Quilter Designs
Wandering Geese
Take it up a notch with the Wandering Geese quilt pattern. Detailed instructions will teach you how to strips piece a piano key border and sew four Flying Geese at a time. Scraps can be used, but 1/4 yard cuts of fabric make the border quick and easy to sew.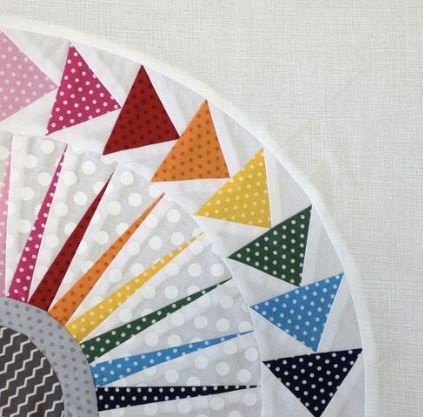 Photo via Better Off Thread
NY Beauty Circle of Flying Geese
Are you a fan of quilts with curves? Pair them with Flying Geese to create a stunning quilt! This variation of the New York Beauty pattern is created by using both regular and paper piecing. Pattern pieces and basic instructions are included, but prior paper-piecing knowledge is a necessity. The finish block shown measures 11.5″.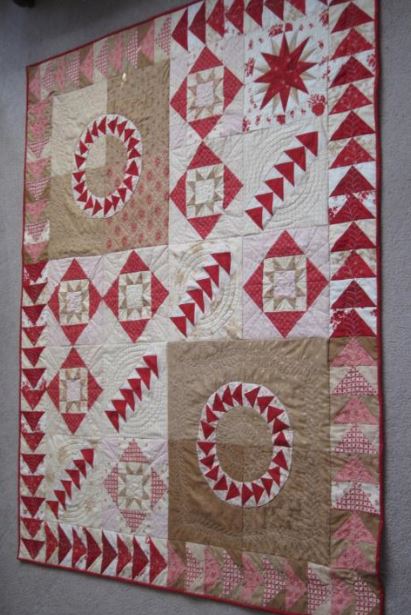 Photo via Sky High Fibers
Gaggle of Geese
Learn how to sew a variety of formations with the Gaggle of Geese sampler quilt. Curves, appliqué, along with both traditional and paper piecing are used to make four different blocks. Multiple Flying Geese sewing methods are included, so you can choose your favorite!
Photo via Quilts by Wing Designs
Flying Formation
Are you drowning in scraps? Use the Flying Formation pattern to showcase those leftover patterns in a playful way. You will use a fast, no waste Flying Geese method to sew blocks in four sizes. The finished quilt is a large throw measuring 78″ x 81″.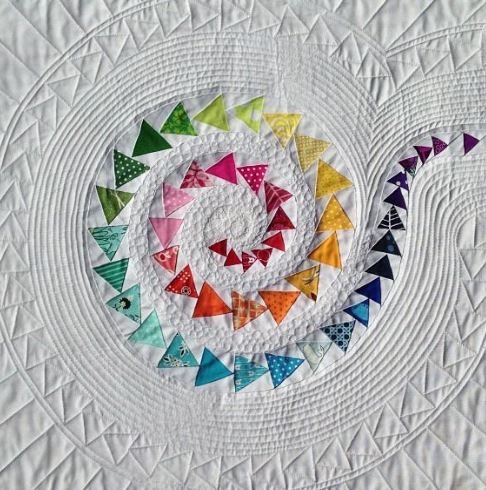 Photo via Better Off Thread
Spiral Geese
Use the spiral Geese pattern to make an eye-catching mini quilt measuring 22″ square. You can also incorporate it into a larger quilt top or finish it into a pillow. The designer shares a step-by-step photo tutorial on her blog.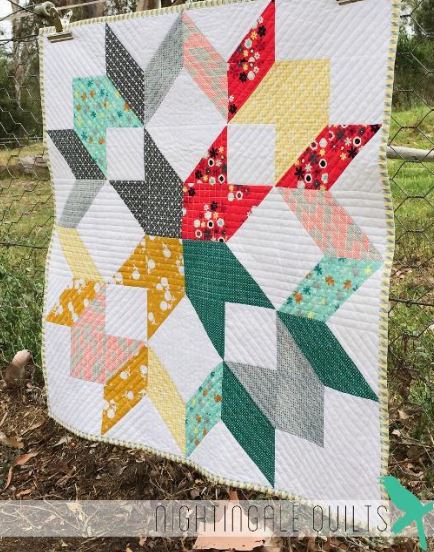 Photo via Nightingale Quilts
Swift Wreath
Half square triangles (HST's) and Flying Geese blocks work together to form the beautiful Swift Wreath pattern, inspired by the swifts in South Australia. The 32″ square would make an incredible wall hanging or baby quilt.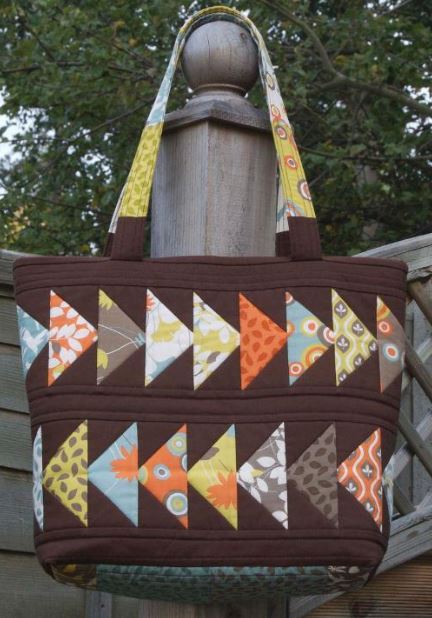 Photo via Goose Chase Quilting
Charming Geese Bag
If you'd like to try out the flying geese blocks on a smaller scale, give this bag a try! A charm pack is used to make this adorable pieced bag.

Master Flying Geese through three fat quarter quilt projects in the online Craftsy class Flying Fat Quarters. Plus, add Flying Geese to traditional blocks—creating personalized variations and all-time favorite quilts.

What Flying Geese patterns will you make next?