If there's one thing we can all agree on at this time of year, it's that spring is in the air! This winter has been particularly crazy with record snow falls and freezing temperatures.
What could say spring better than some bright and cheerful flower quilts?
We don't even have to wait for the spring thaw to enjoy these flower quilts. Just a needle, thread and fabric can have us enjoying spring flowers even if mother nature hasn't decided to give us any just yet!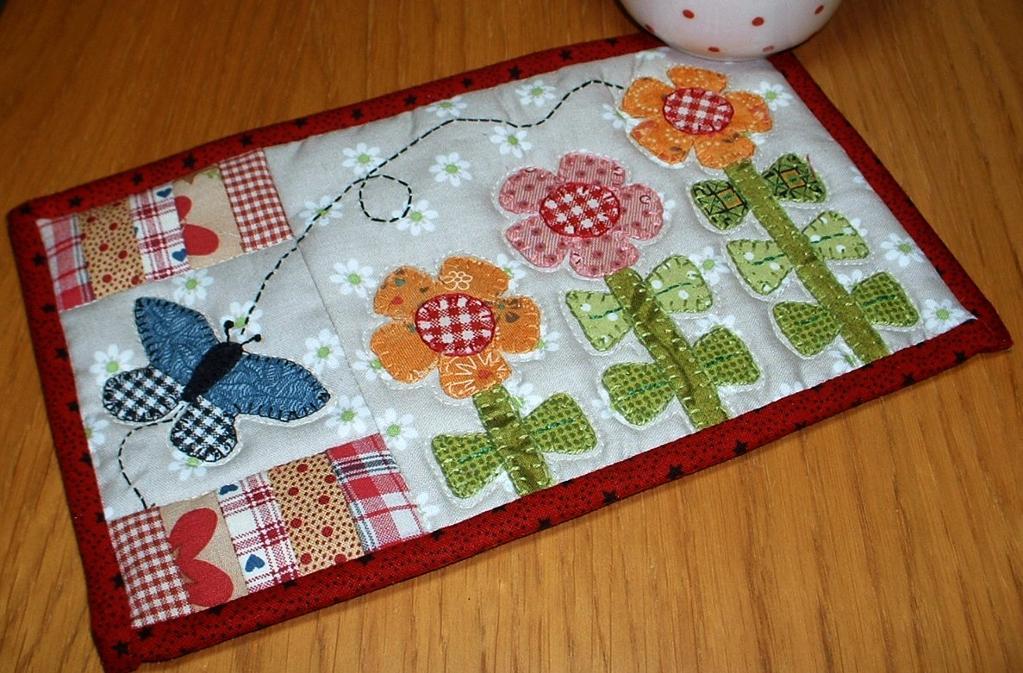 Photo via Craftsy member The Patchsmith
A blooming mug rug
If the weather still has you sipping hot tea or warming up with a cup of coffee, you can always enjoy it on this fun mug rug. How nice would it be to enjoy this butterfly and flowers even before the snow melts? It will sew up in a flash with machine appliqué and would make a perfect gift for a friend, or yourself.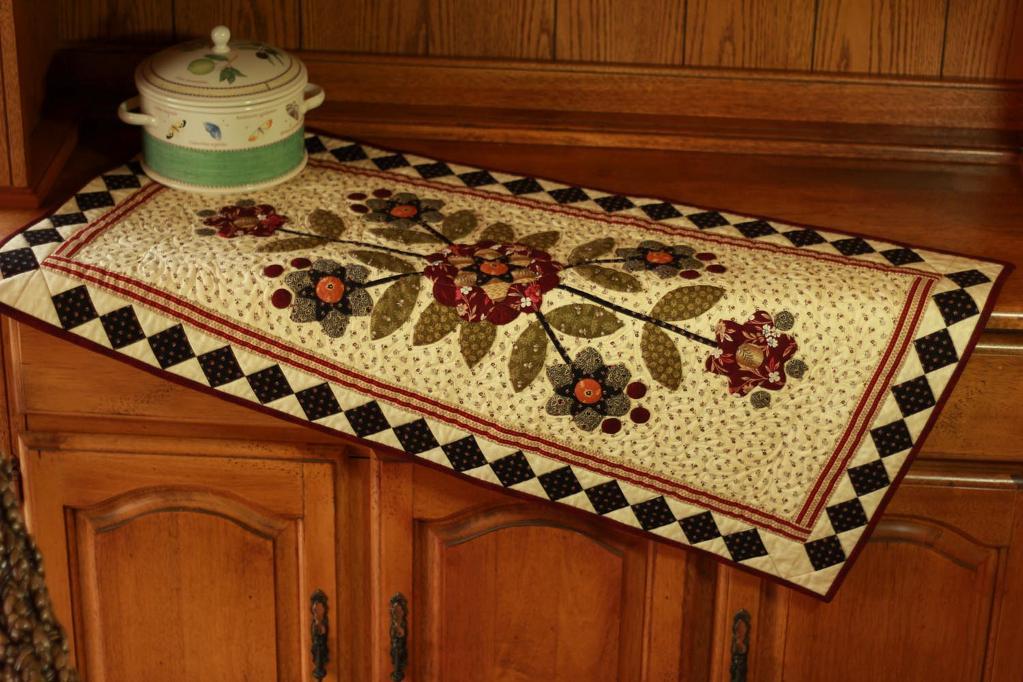 Photo via Craftsy member Pine Valley
A star flower table runner
If you want to spend a little more time with some pretty flowers, appliqué this lovely one block table runner. A pieced border adds extra charm to this little bouquet. Enjoy some flowers indoors before they even make their appearance outside!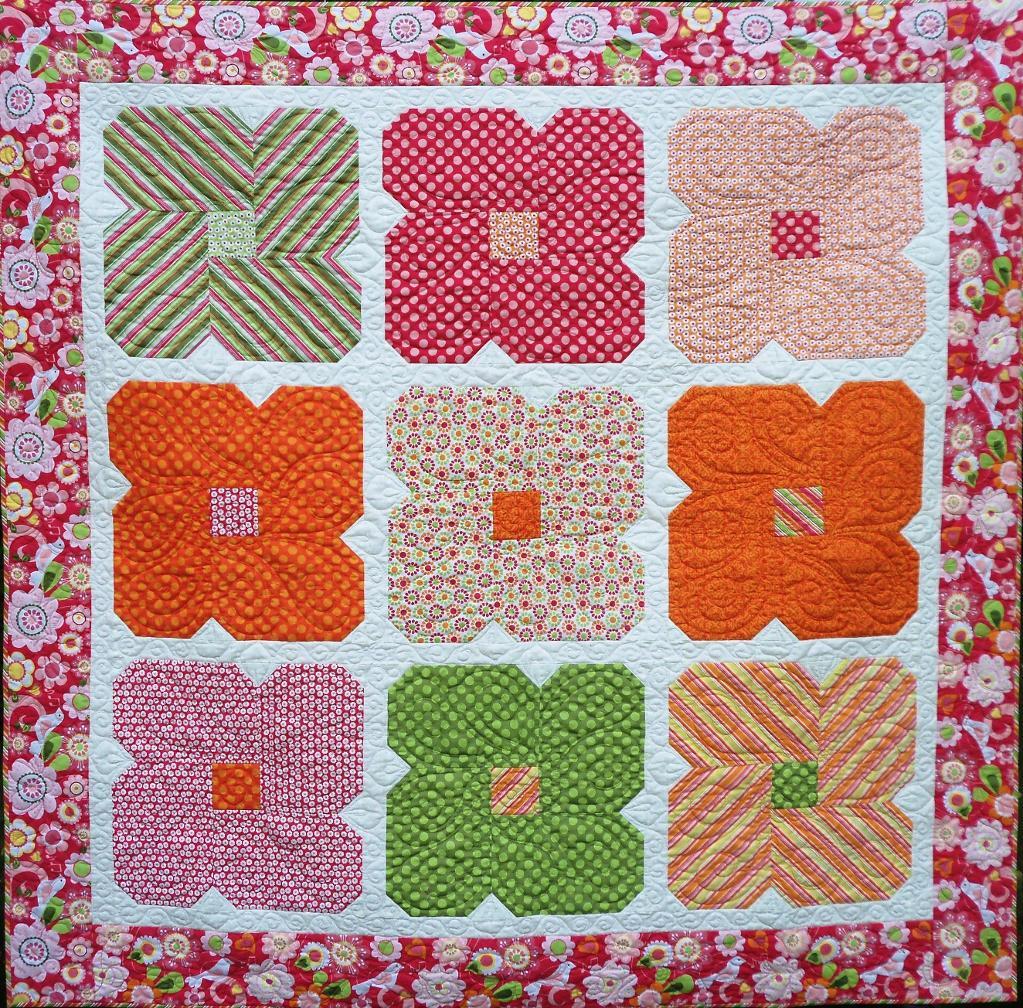 Photo via Craftsy member Quiltscapes
Bloomin' blossoms quilt
If machine piecing is your favorite approach to making some pretty flowers appear, this simple block will sew up in a flash! Make one for a pillow, three for a table runner or nine for this adorable quilt! A floral border really brightens up these blooms.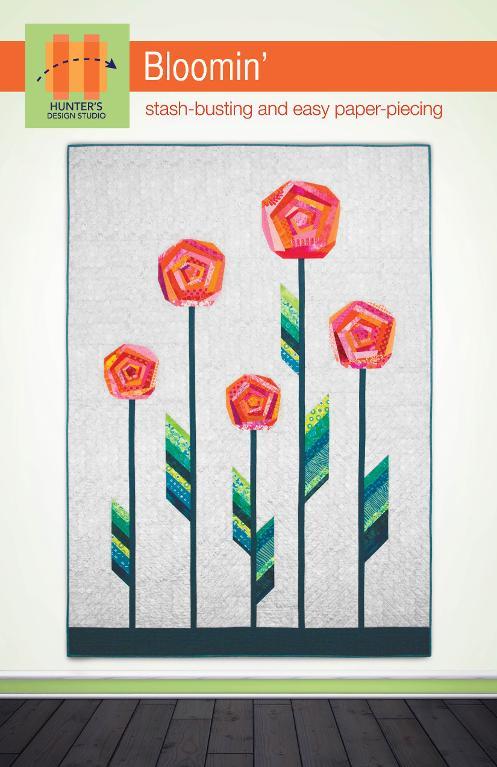 Photo via Craftsy Instructor Sam Hunter
A bloomin' paper-pieced project
If paper piecing is you method of choice, these blooms are waiting for you! How fun would these pretty flowers be along the borders of a patchwork quilt? Only one or two of these would make a pretty door hanging, or sew them all up and enjoy this lovely quilt just as its shown. The hardest part of this pattern will be deciding the colors to choose for the blossoms.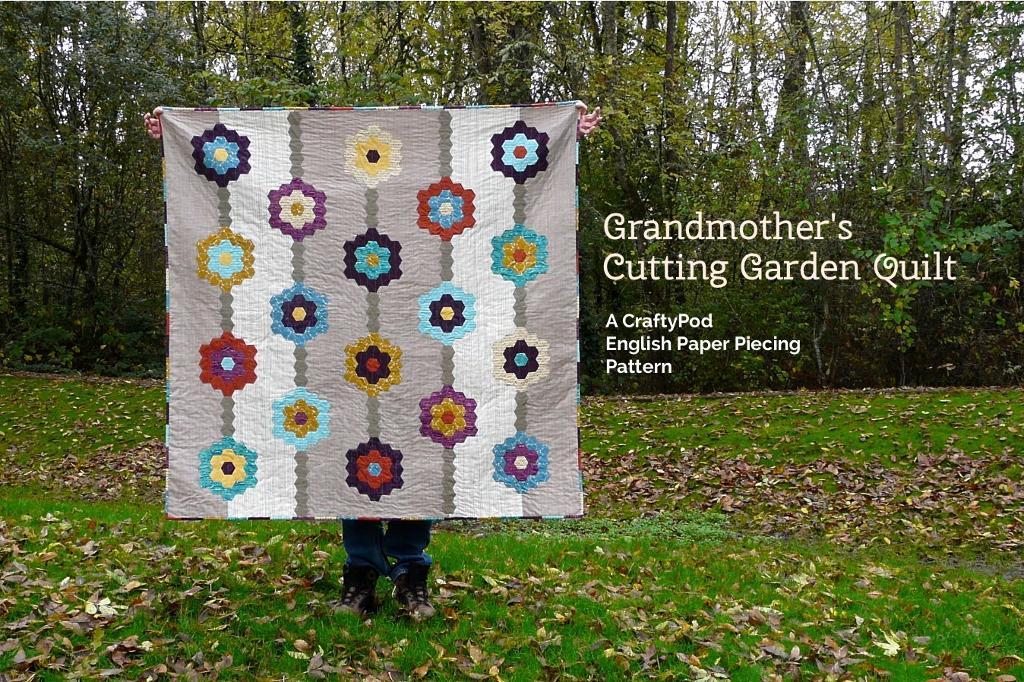 Photo via Craftsy member Diane Gilleland
English paper-pieced garden
Hexies are synonymous with Grandmother's Flower Garden. If you are afraid it will be Christmas before you could get a hexie quilt pieced, try this pattern, for an attractive but simplified version of the original. These hexies will have you smiling while you stitch and dreaming of warmer days to come.
Photo via Craftsy member Tulip Square
Flowers Squared Quilt
If you want to bring a breath of fresh air to your home all year long, sew up this lovely quilt and use it as all-year decor! A simple, scrap-friendly block pattern is easy to master. Cuddling up to this lovely throw quilt is sure to brighten your day!
Now you can sew up some beautiful blooms and enjoy some spring flowers! Don't forget to share your projects! We love to admire your work and see what fun creative spin you put on these pretty patterns.