I just love quick and easy projects that can be completed entirely in the embroidery hoop. There are so many ITH projects on the market today, some seem more complicated in the hoop and I think I can sew it faster than I can embroider it.
Layered flowers are perfect for even a novice embroiderer and are even fun project for kids, teens and adults. There are so many ways you can use them to accessorize your wardrobe — you won't be able to stop with just one!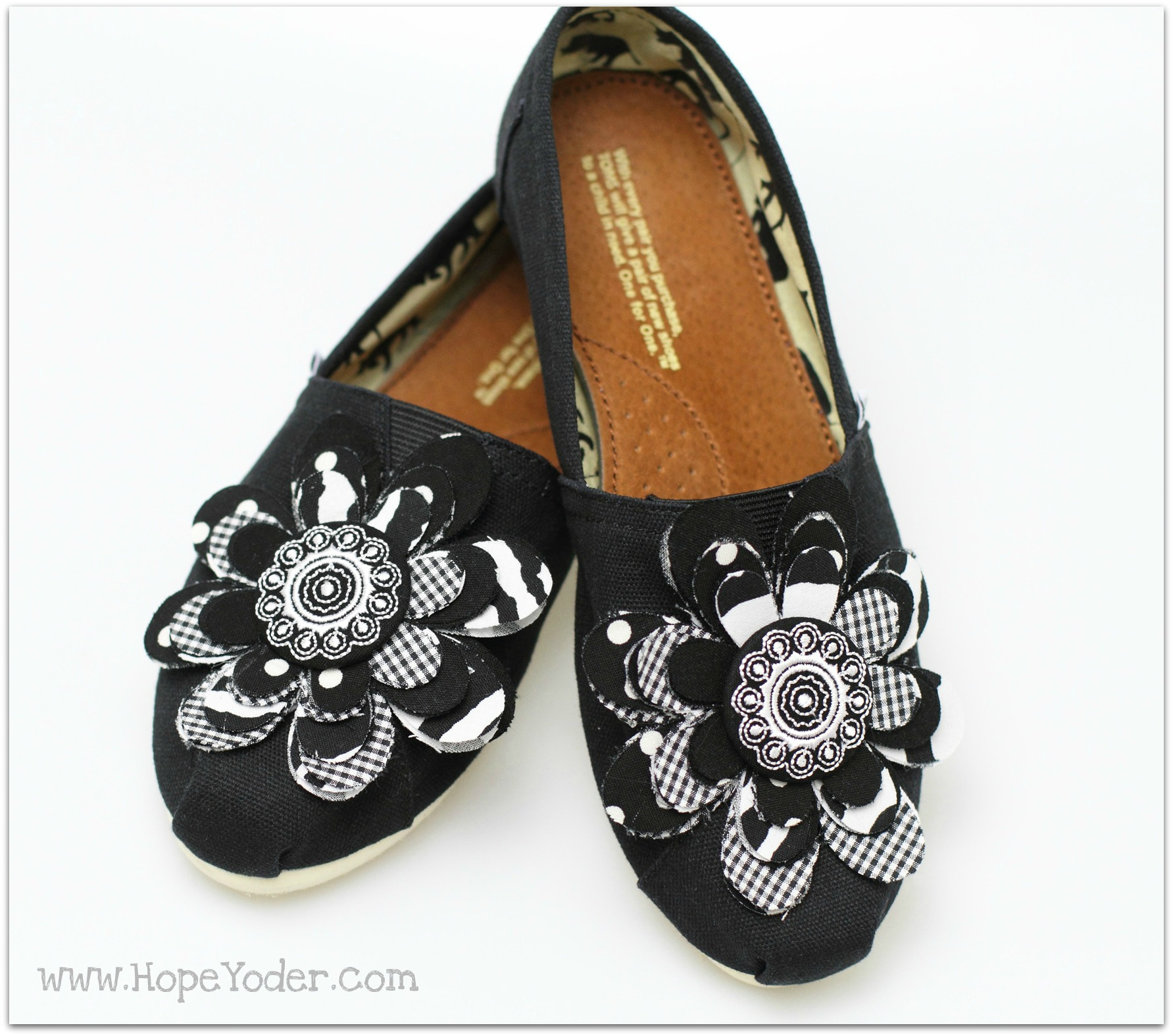 Canvas shoes are very popular and can be found in just about any price range, color and style. Just in case you love the shoes used in the photo, click here to find out what where to purchase a pair.
Materials used:
Button~Ups Frames & Borders Embroidery Collection
Layered Flowers ITH Embroidery Collection
1.5" button cover kit
2 bar pins
Hot Fix rhinestone applicator and rhinestones
Scrap fabric and felt
Directions:
Step 1:
Arrange one large flower, one medium flower and one small flower embroidery design in your largest embroidery hoop.
Step 2:
Starch four layers of cotton fabric, each layer a different coordinating print. Layer all four fabrics on top of each other and place in your embroidery hoop without using any stabilizer.
Step 3:
Follow the directions found on the embroidery CD to make the flower layers and temporarily glue together using fabric glue as directed.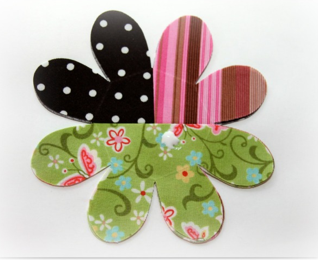 Each flower stack has a large, medium and small flower layer placed directly on top of each other with the petals matching.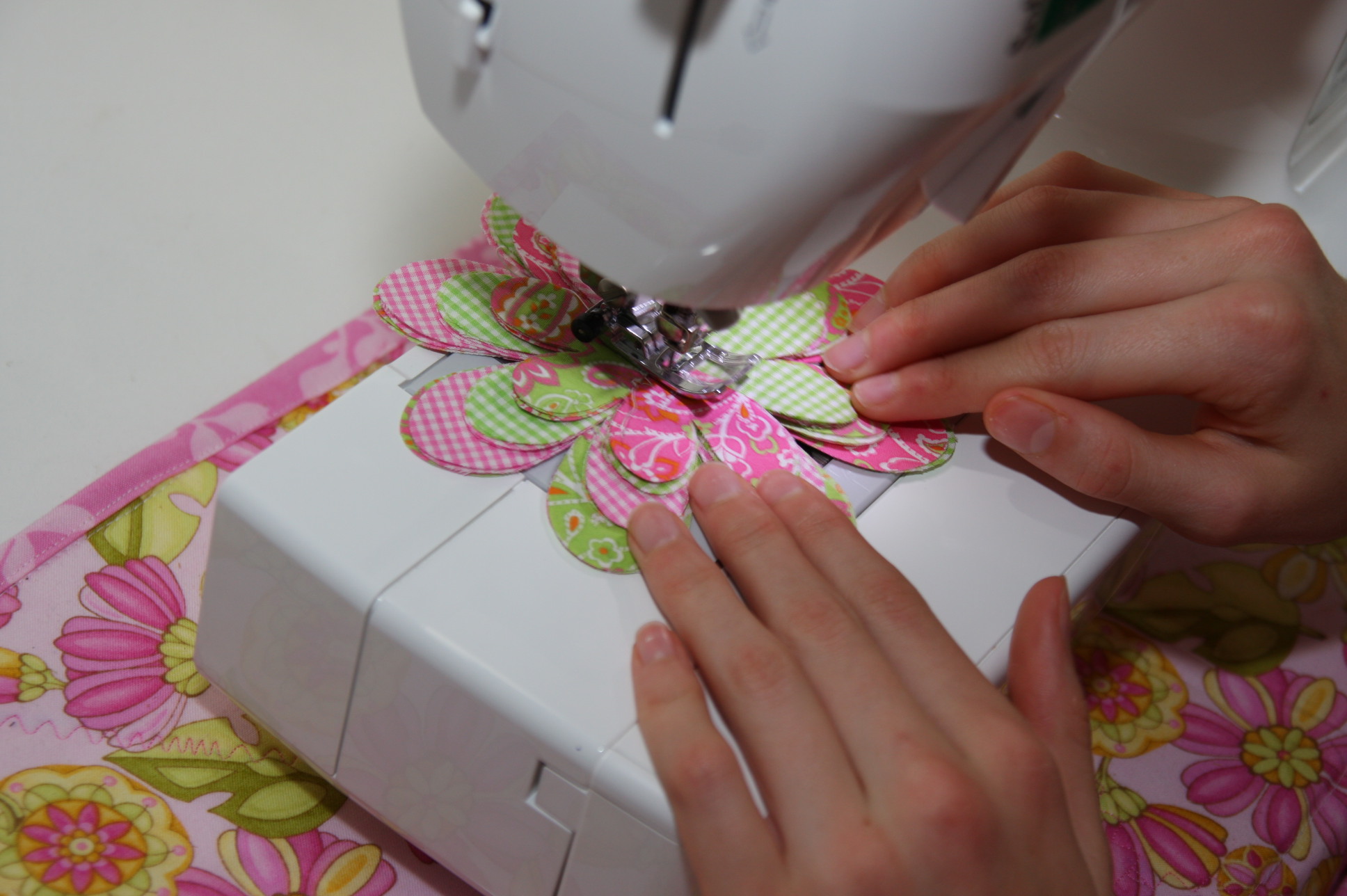 Step 4:
Stitch all layers of flowers together using a bar tack or shortened zigzag stitch.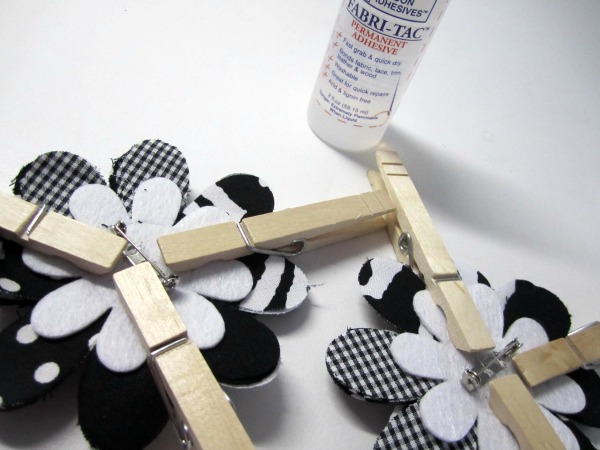 Step 5:
Use the paper pattern template to trace a tiny flower shape onto felt and cut out using scissors. This will be used to attach the bar pin.
Step 6:
Hand sew or use Fabri-Tac glue to attach the bar pin to the felt flower. After the glue dries, apply glue to the back of the felt flower and glue, or hand sew, the felt flower to the layered flower stack. Use clothespins to hold all the layers together until it dries completely.
Step 7:
Place a charm or an embroidered button cover in the center of the flower for a little extra bling.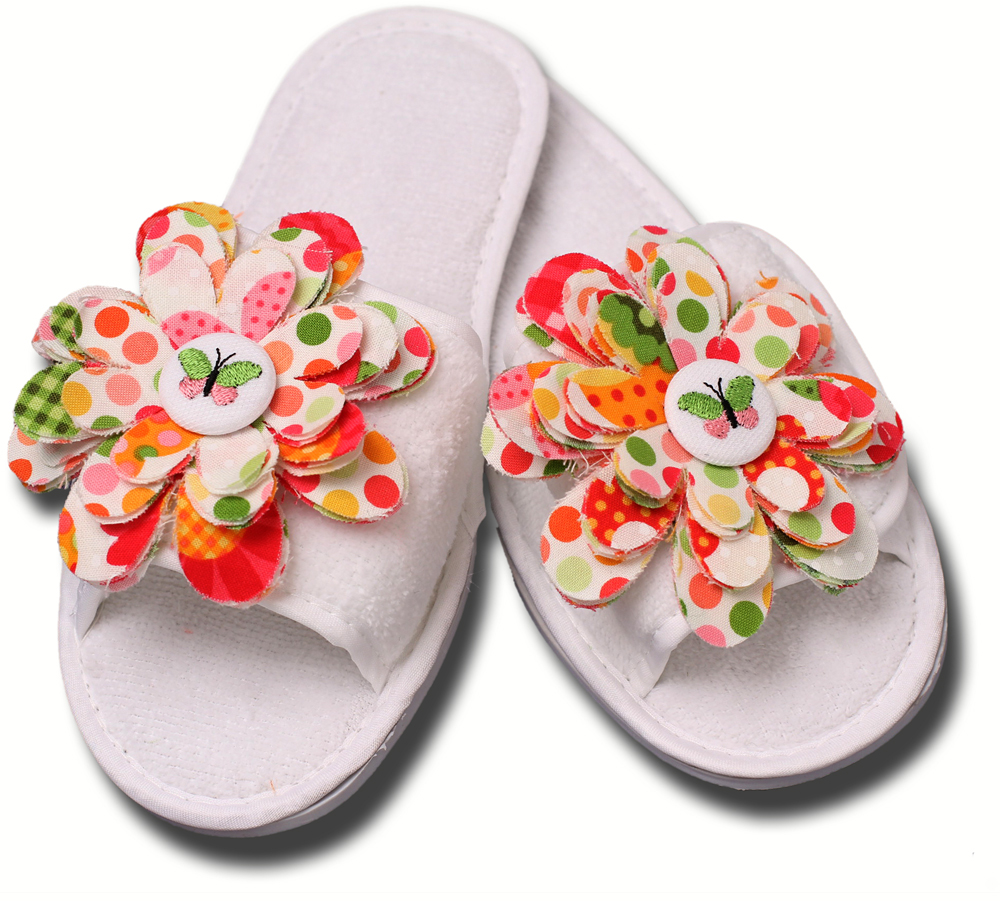 What a difference fabric choices and color can make. Use heirloom quality fabric, netting and organza to make a romantic flower pin that can be worn on the loveliest of blouses. The blouse shown below is a shortened version of the Glamour Gown.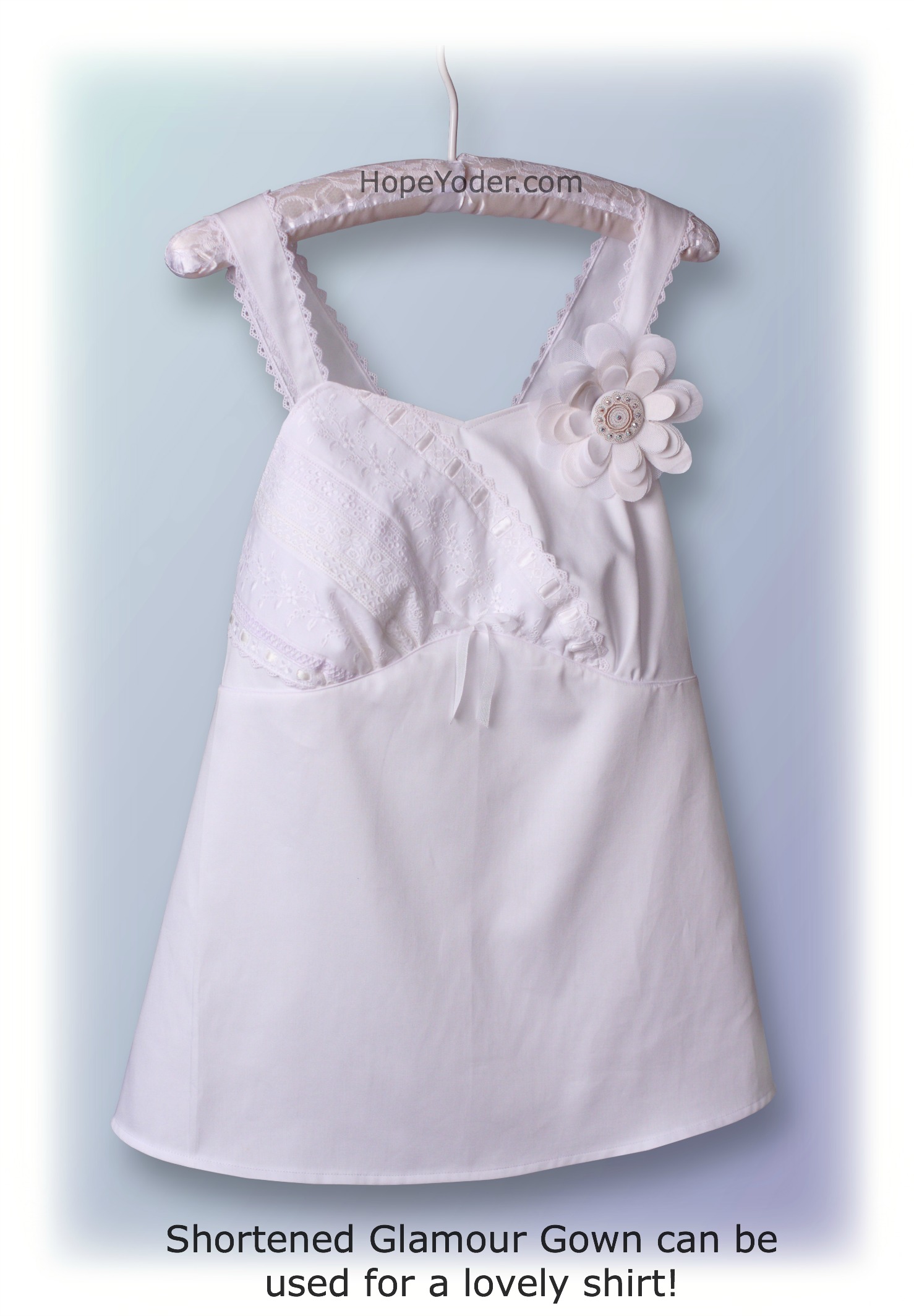 Don't shy away from making garments for yourself. Need a little extra know how? Learn how to make your own custom garments in one of Craftsy online garment construction classes.
What will you embellish with these lovely layered flower pins?