The trees are budding, the flowers are blooming, and the skies are bright and cloud-studded, like a child's drawing.
Heavy jackets give way to light wraps, and a beautiful lightweight shawl becomes the perfect outer layer when a breeze brings a chill to an otherwise idyllic day. And what better reflection of the season than a shawl that calls to mind flowers?
Knit one of these nine knitted shawls with floral themes!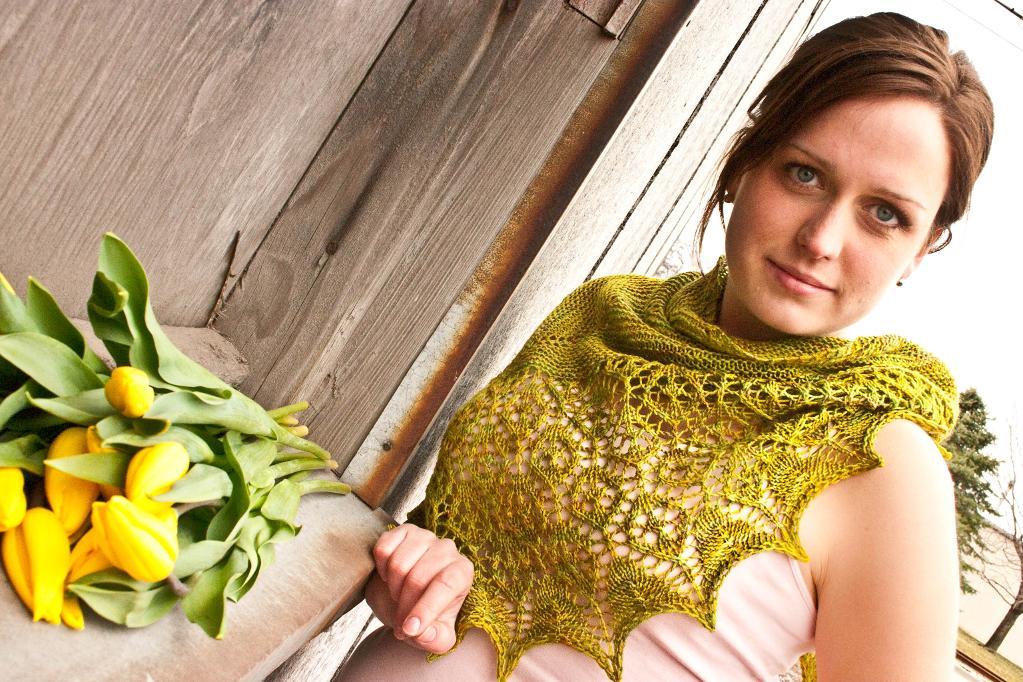 Photo via Bluprint member CCKnits
The Woodland Spring Shawl is designed to symbolize spring, with floral lace blooming out of a plain garter stitch groundwork, and ending in a canopy of lacy leaves. Knit in fingering-weight yarn, this wrap is gorgeous in a spring green, but would be equally beautiful in a deep iris purple or soft rose pink.
Get the Woodland Spring Shawl pattern here.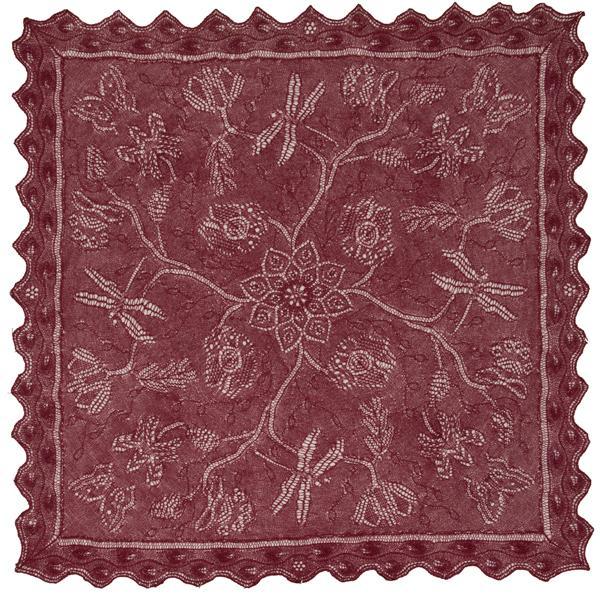 Photo via Bluprint member CrazyLaceLady
Elegant and complex, this square shawl uses stockinette as a canvas on which increases and decreases create a beautiful scene of flowers, dragonflies, and butterflies. Knit from the center out, the pattern is repeating without remaining static. This would be an heirloom piece, perfect for special occasions, and feather light in lace-weight yarn.
Get the Jacobean Square pattern here.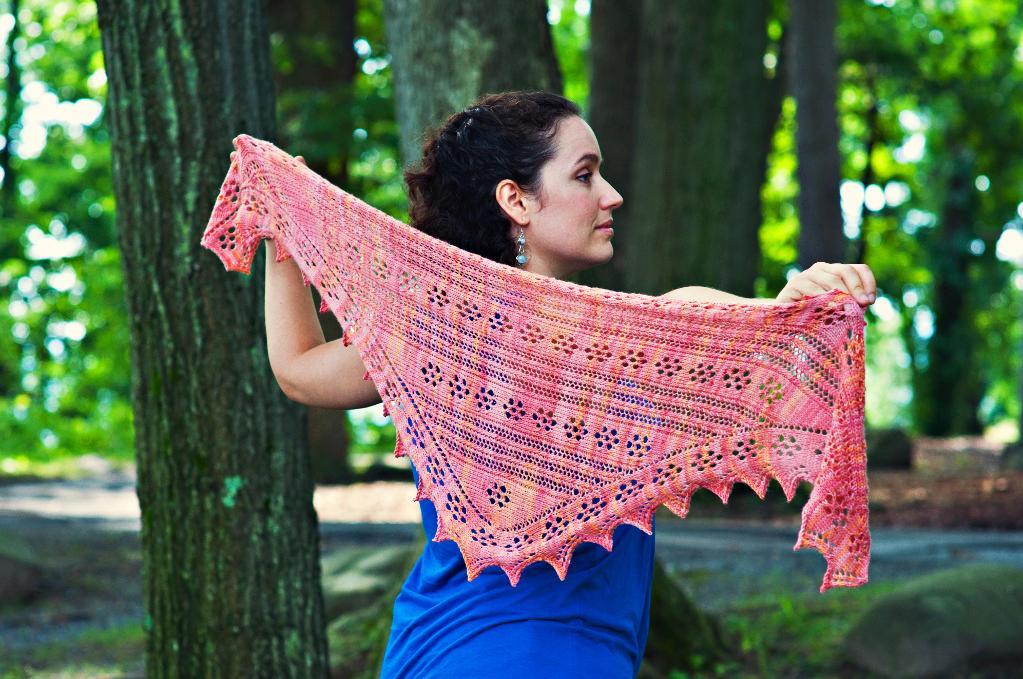 Photo via Bluprint member tricotbec
This cheery, sideways knit triangle makes great use of highly graphic flower eyelets by composing them in alternating stripes. A knit on edging brings the eyelets back to tie the whole thing together perfectly.
Get the Magnolia pattern here.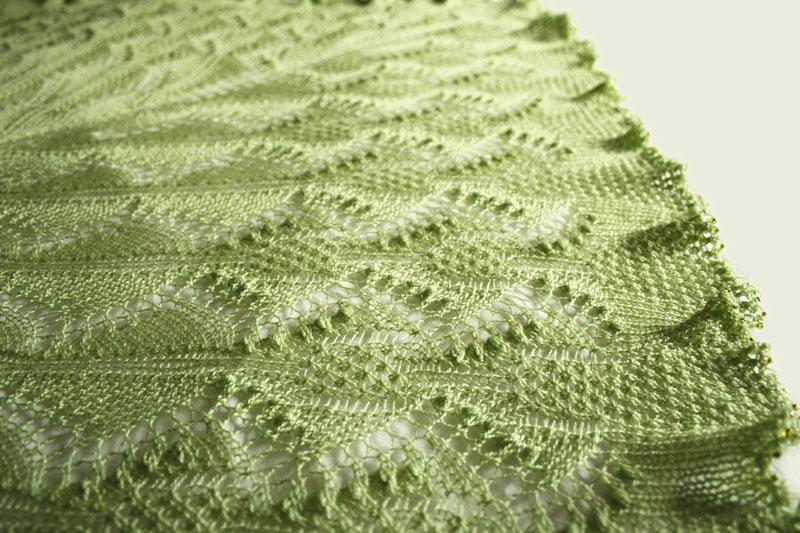 Photo via Bluprint member Mia Rinde
Delicate textures in lace and silk made from a traditional Estonian stitch pattern come together to form a shawl graced with anemone flowers. A gently ruffled edging mimics the folds and furls of petals.
Get the Pasque Flower pattern here.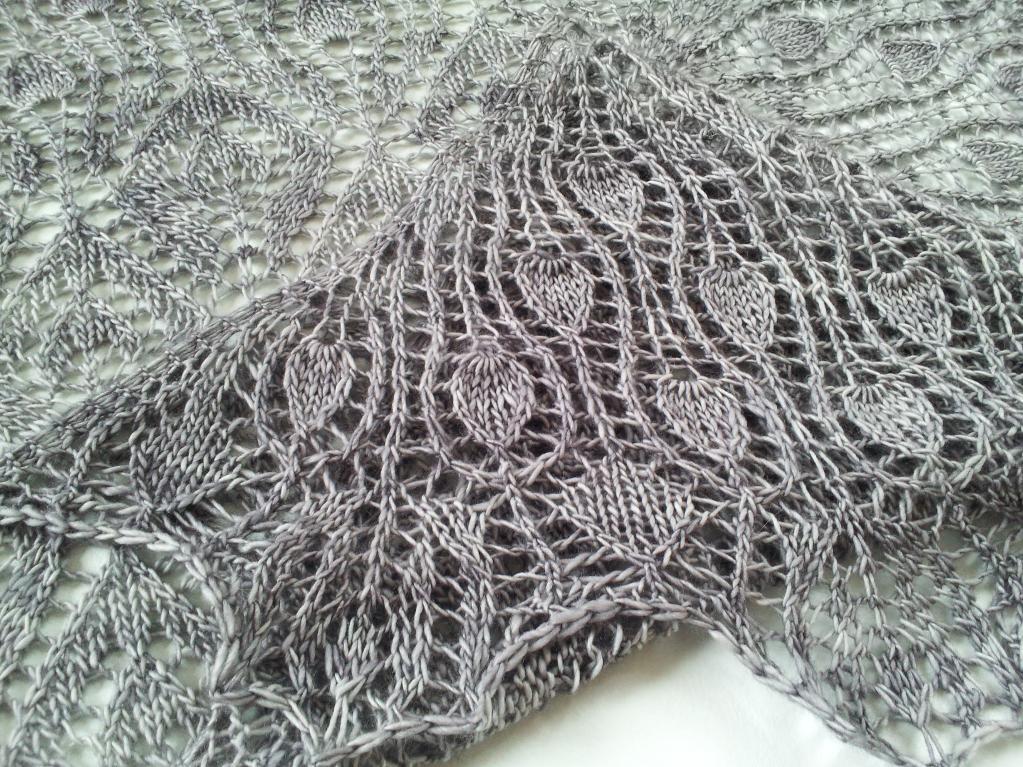 Photo via Bluprint member simone77
Tulip trees are a spring fixture in many places, and they are commemorated in this top-down shawl, with leaves and buds giving way to an edging of blossoms. This pattern would be lovely in any of the spring hues of Mrs. Crosby Train Case.
Get the Tulip Tree pattern here.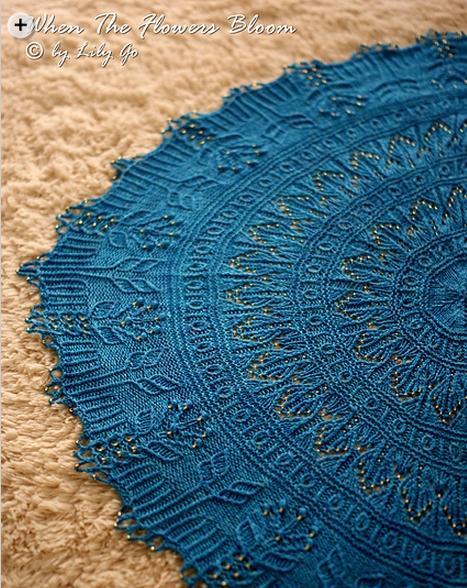 Photo via Bluprint member Lily Go Design
A half circle shawl worked from the bottom up, When the Flowers Bloom is filled with plenty of detail to keep a knitter happy, and plenty of floral cheer to celebrate new life and growth. Seed beads add dew-like sparkle to the leaves and flowers.
Get the When the Flowers Bloom pattern here.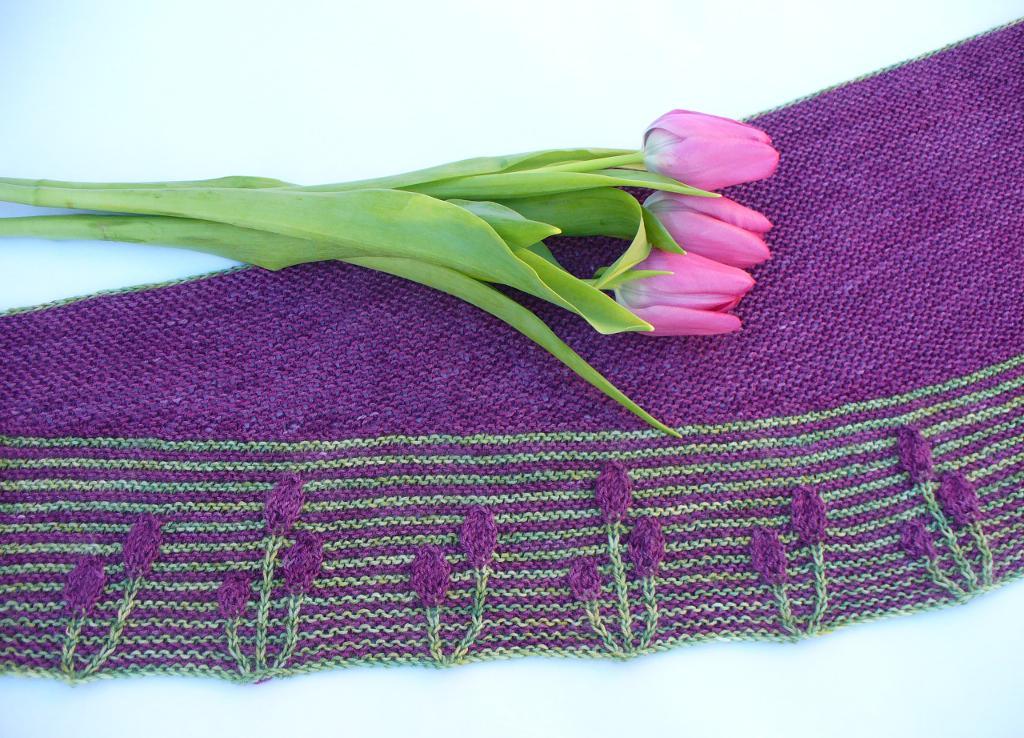 Photo via Bluprint member Claire Slade
It's not just lace that can be used to create knit flowers! Slipped stitches and stripes create the tulip blooms on this shallow wrap shaped with short rows.
Get the Tulips from Amsterdam pattern here.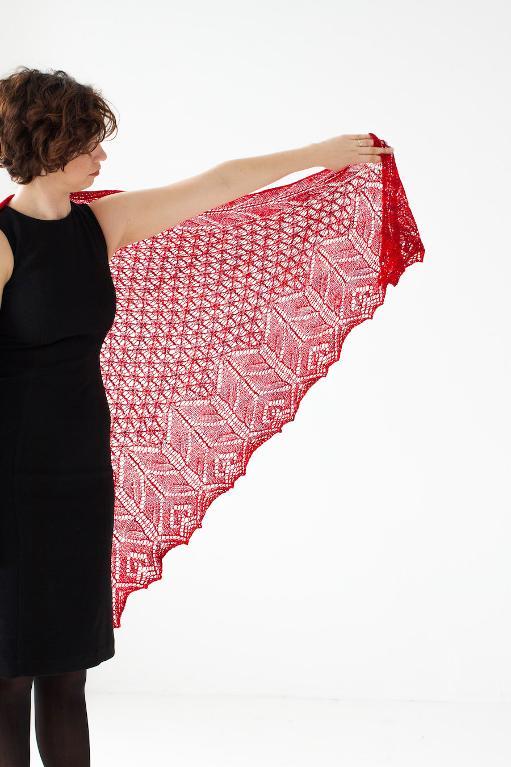 Photo via Bluprint instructor Anna Dalvi
This large, dramatic shawl is edged with long stem roses is just the thing for an evening out at the symphony or a gallery opening. If big and dramatic isn't your bag, don't worry; the pattern is written in a small size as well.
Get the Mystic Roses pattern here.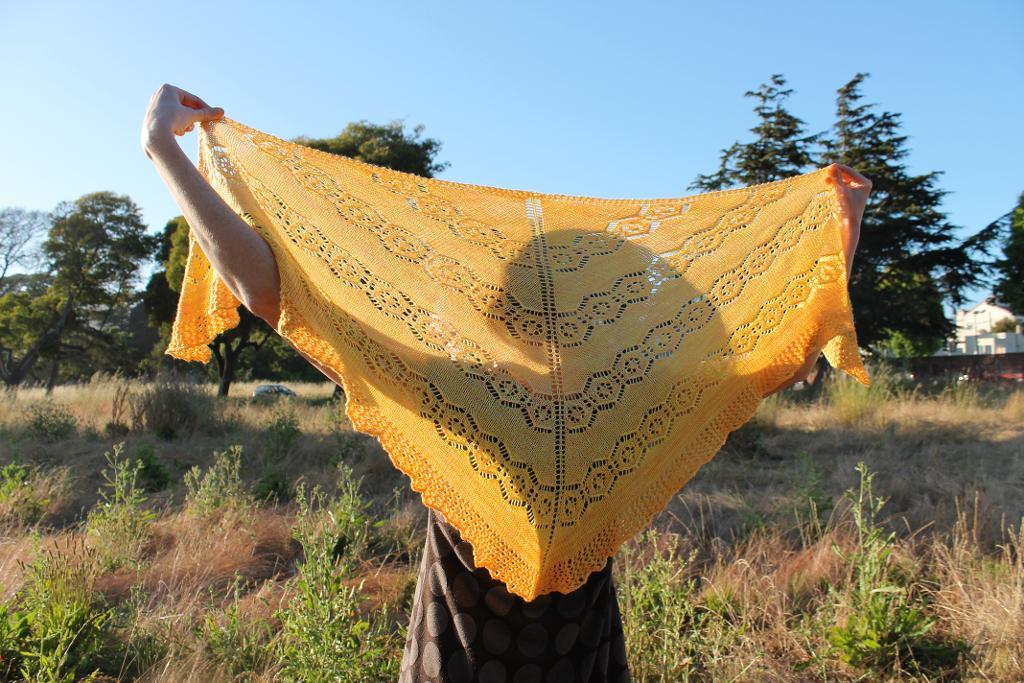 Photo via Bluprint member Kristen Hanley
My own contribution to the floral shawl collection is based on flowery papeles picados, the paper cut outs used in Mexican folk art. The yarn overs are worked on both sides of the fabric and the modular nature of the pattern means you can work it to any size you choose.
Knitting Kits You'll Love!
Your next project, made easy: Get a designer pattern & perfectly paired yarn.Shop Kits Now>>