The back of a quilt may seem less important than the front, but don't forget that the quilt back is what we spend most of the time snuggling! It's for this reason that you shouldn't feel limited to quilting cottons for your quilt backs. Lots of softer alternatives like minky quilting and fleece quilt backing can take your quilt and make it extra cozy for the chilly months.
If you'd like to give fleece quilt backing a try, here are a few examples of how to use fuzzy fabrics to back your quilts!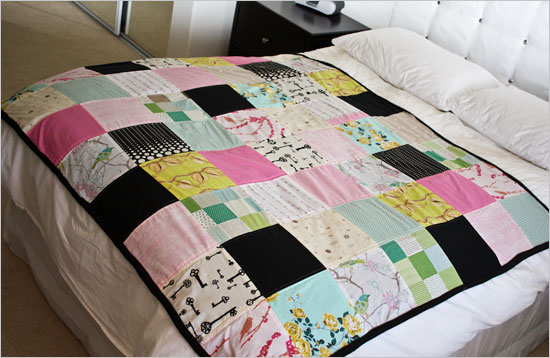 Photo via Ever Kelly
When she made her first fleece-backed quilt, Kelly decided she was never turning back! This simple patchwork design with squares can be quilted in the ditch against a soft, black fleece backing. She didn't use quilt batting for this picnic blanket and opted to bind the quilt using fleece from the back, which simple wraps around the raw edges.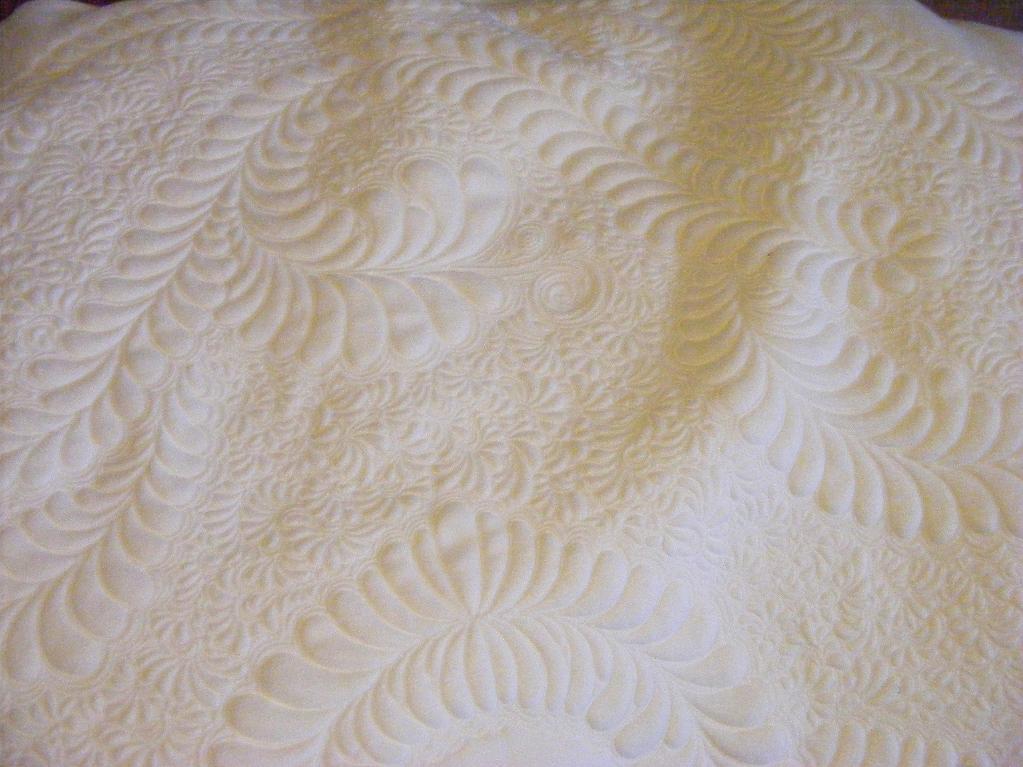 Photo via Bluprint member Deb Cavanaugh
When it is free-motion quilted, fleece looks just as luxurious as any high-end fabric! This stunning Fleece Shawl is quilted with feathers, both large and small, in a pattern that would look stunning on any fleece quilt back.
If you want to amp up your free-motion quilting, you can try the Bluprint class Design It, Quilt It: Free-Form Techniques with Cindy Needham.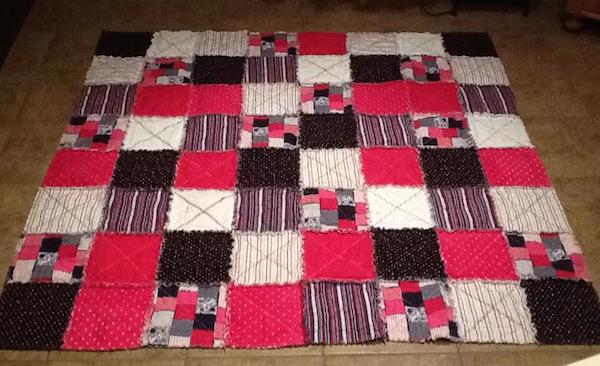 Photo via Bluprint member Debbs
If you want the soft texture of fleece on the quilt front and back, you might want to make a rag quilt! This project, titled Happy 81st Birthday Grandma, is made from large squares of fleece which are simply quilted with a large "X" pattern. Learn how to make a rag quilt with this Bluprint tutorial.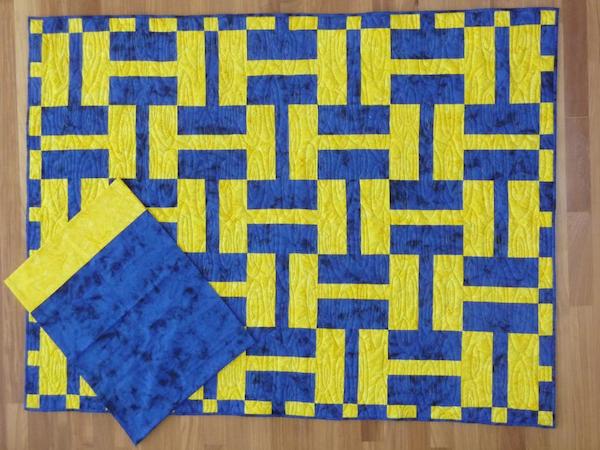 Photo via Bluprint member LexiBee Designs
Choose your favorite school colors and cheer on your favorite team with this modern, two-color quilt design. Back the quilt in fleece (choose a school or team fleece print for super-fans) and sew up the bonus pillowcase pattern, which is perfect for rolling up your quilt to take it with you to the big game.
Get the School Spirit pattern here.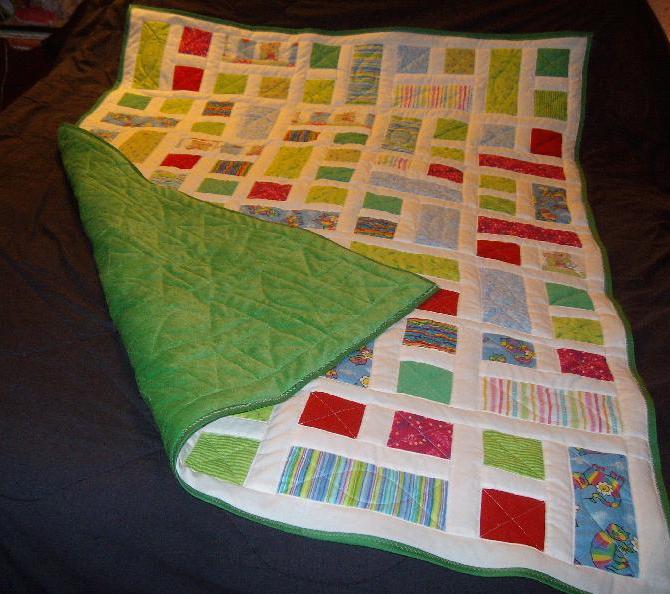 Photo via Bluprint member Deena
Machine-stitch a quilt with cotton fabrics on the front and fleece on the back, using batting as normal, for an extra-plush lap quilt. The Geometric quilt with green fleece back uses a zigzag stitch along the binding to hold it in place.
Here are some tips for sewing and quilting with fleece:
1. There's no need to pre-wash fleece fabrics, because it generally doesn't shrink.
2. When cutting fleece, make sure to follow the nap and cut all of your pieces in the same direction. You can find the nap by running your hand over the fabric. According to Quiltbug, fleece fabrics curl to the wrong side when stretched on the crosswise grain.
3. Since it's a bit thicker, cut through only one layer of fleece at a time.
4. Clean out your machine often when sewing with fleece, because it can deposit fuzz into your machine's parts.
5.  When washing a finished fleece quilt, use a low-heat setting and steam to press your seams.
Check out more tips for sewing with fleece!
Do you love the look and texture of fleece quilt backing?