Baby, it's cold outside! Now is the perfect time to sew up a fleece jacket that'll keep you warm and cozy all winter long.
Why do we love sewing with fleece? It comes in a rainbow of colors so you are sure to find the right shade. Fleece is easy to sew and forgiving in fit so it makes great sewing project for beginners. You can even find fleece in prints with team logos or cartoon characters, so there is a fleece fabric out there for everyone. 
Give one of these fleece jacket patterns a try and you will find that fleece is perfect for more than just blankets!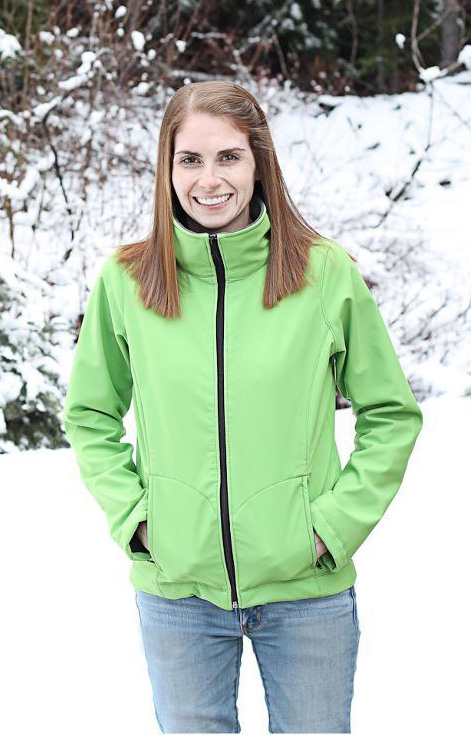 Photo via Bluprint member PeekaBooPattern 
Cascade Fleece Jacket pattern
The Cascade Fleece Jacket is the classic zip-front style that everyone needs in their wardrobe. Perfect for outdoor activities or lounging by the fire with a center front zip including a zipper shield, front pockets with optional zippers, and a cozy collar. Princess seams give you the option of some cool color blocking to use two or more colors.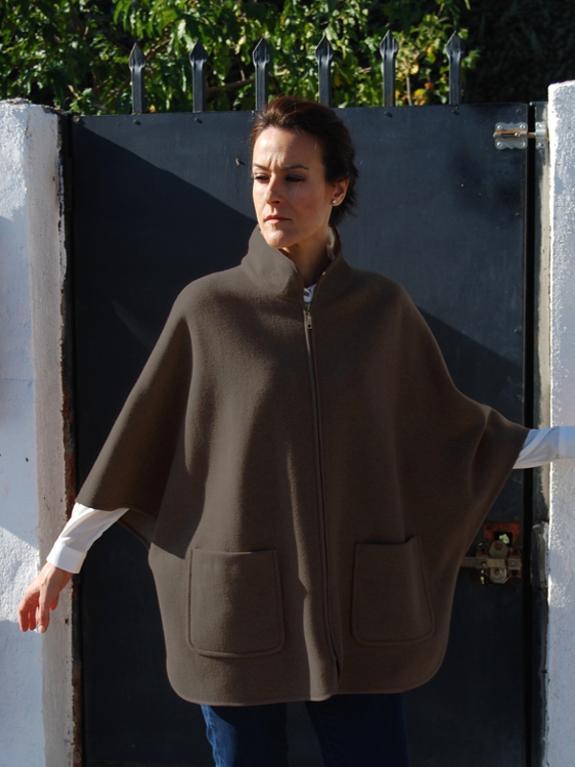 Photo via Bluprint member Patterns by ESM
Cape Coat pattern
If you are looking for some fashion with your fleece, try the Cape Coat pattern. Sew this chic look in a day and wear it as a topper for any occasion, from everyday casual to elegant and formal. 
Get the pattern »
Photo via Bluprint member 5 out of 4
Men's Sierra Fleece Quarter Zip Pullover pattern
Let's not forget the guys. This quarter zip pullover will be a staple item in any man's wardrobe. Although it will work for anyone – men or women. This is a classic pull-on-and-go style that comes in a full range of sizes from XXS to 3XL. Optional zipper side seam pockets make it versatile and you can use a longer center zip to give the neck opening a bit more room. The pattern includes details on yardage for a solid color version as well as the two-color version shown here.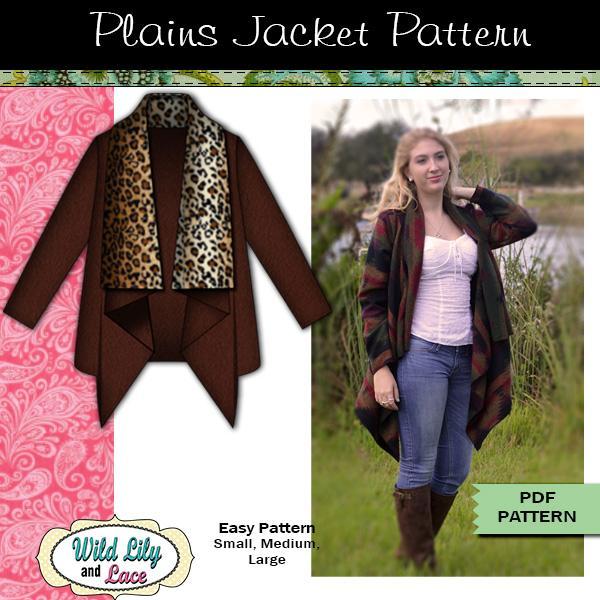 Photo via Bluprint member Ori
Plains Jacket pattern
The Plains Jacket Pattern is a perfect layering piece and features the on-trend waterfall front. Fleece is perfect for this jacket as it looks great on both sides of the fabric, which will show if you use this pattern. As an option you can use a contrast or complementary color or print to make the collar distinctive.
Get the pattern »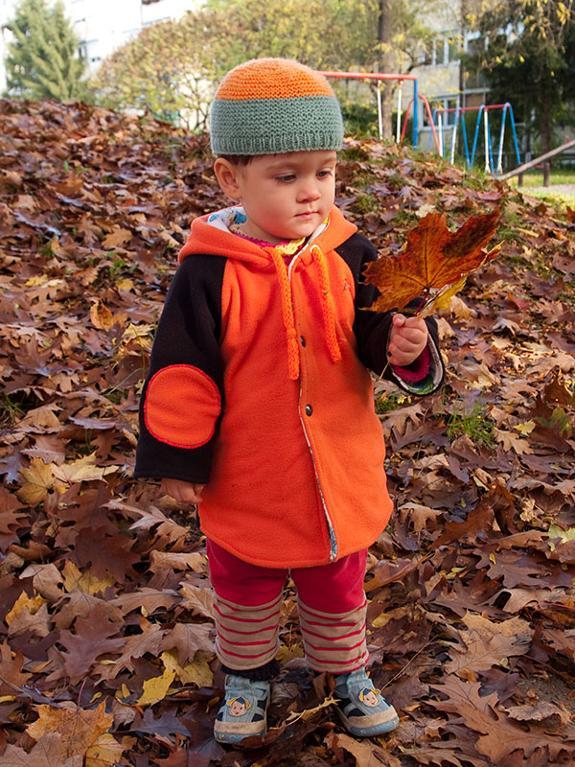 Photo by Bluprint member Tutorial Girl
Kids Easy FUN Jacket pattern
Little ones love fleece too! This kid's jacket is as fun as its name, featuring all kinds of eye-catching details and contrast patches. It includes a jersey lining for extra warmth and comfort and a hood to keep the chill away. Snap front closure makes it perfect for a beginner or intermediate sewer and it is available in five sizes.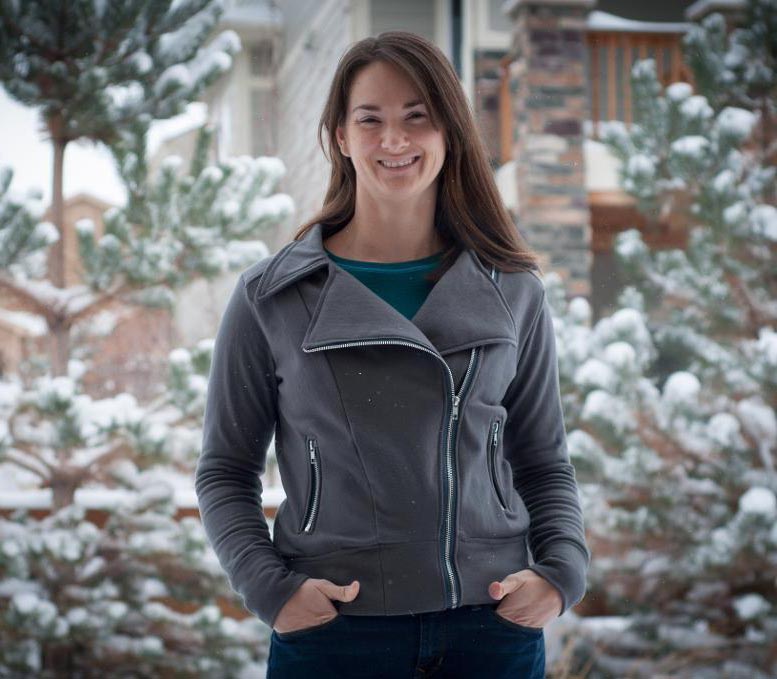 Photo by Bluprint member Adrianna Appl
Evergreen Jacket pattern
If you want to stretch your sewing and style limits, try the Evergreen jacket. It has moto styling, and asymmetrical zipper front closure and zippered pockets. This jacket has more shaping than the others but works wonderfully with fleece. The yoke, collar and cuffs are fully faced, giving this jacket a great finish inside and out. 
You might also enjoy our post 12 Tips for Sewing With Fleece.
Find Outerwear Sewing Kits You'll Love!
Your next project, made easy: Get a designer jacket pattern & perfectly paired fabric.Shop Kits Now »